Leftover Turkey Cranberry Melts-use your leftover turkey to make these easy, cheesy, and delicious turkey melts!
This post is sponsored by Arla.
Did you guys have a good Thanksgiving? Are you still full or did you already eat pie for breakfast?

We had a nice and quiet holiday at home. Well, I guess I shouldn't say quiet, when you have two boys, it is never quiet:) It was a good day filled with lots of good eats and good times.
Is your fridge bursting with leftovers? Are you wondering what to do with all of that turkey? Well, we are here to help! Use your leftover turkey to make these easy Leftover Turkey Cranberry Melts.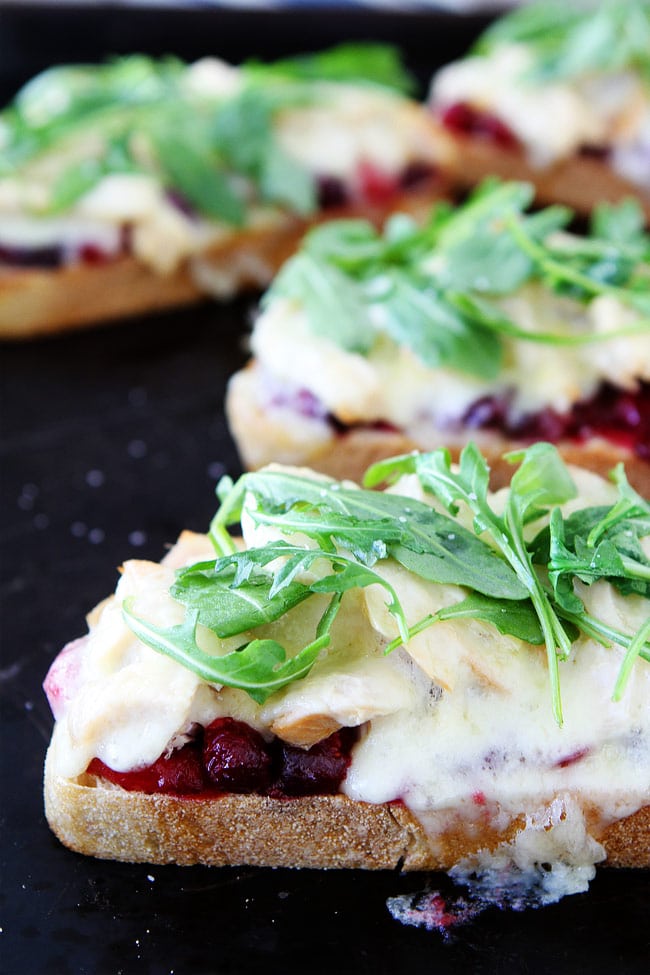 To make the turkey melts, spread cranberry sauce on a slice of hearty bread. I am sure you have leftover cranberry sauce too. We are putting all of the leftovers to good use! Top with leftover turkey and a slice of Arla Havarti cheese. I love that Arla slices the cheese for me, it makes these melts even easier. Yay!
Place on a large baking sheet and bake until the cheese is melted. Top with arugula and a sprinkle of salt and pepper. Serve warm and enjoy!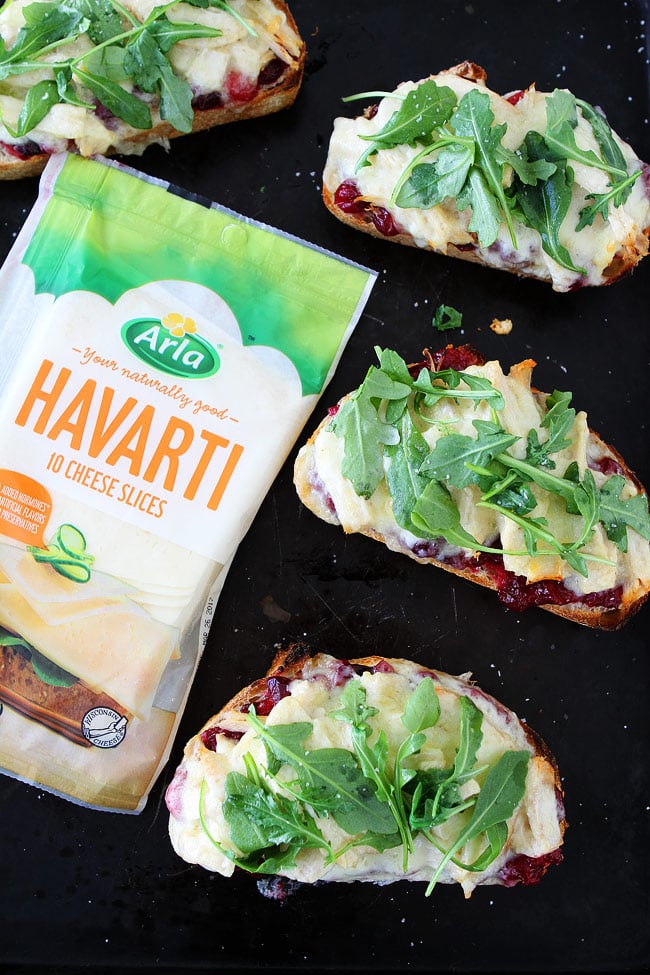 The cranberry, turkey, and Havarti cheese combo is a winner!
Put your leftovers to good use and make Leftover Turkey Cranberry Melts. They only take minutes to make and are great for an easy lunch or dinner. I know you don't want to cook today, so make these easy melts. They are super duper easy. Enjoy!
Leftover Turkey Cranberry Melts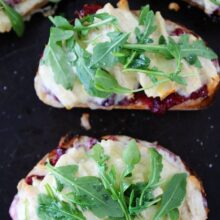 Use your leftover holiday turkey to make these easy, cheesy, and delicious turkey melts!
Yield: Serves 4
Prep Time: 10 minutes
Cook Time: 7-10 minutes
Total Time: 20 minutes
Ingredients:
4 slices hearty bread
1/2 cup cranberry sauce
1 1/2 cups shredded leftover turkey
4 slices Arla® Havarti Cheese
1/3 cup arugula
Salt and black pepper, to taste
Directions:
Preheat oven to 400 degrees F.
Spread cranberry sauce on bread slices. Top with turkey and cheese slices. Place on a baking sheet and put in the oven. Bake until cheese is melted, about 7-10 minutes.
Remove from oven and top with arugula and salt and pepper, to taste. Serve immediately.
Follow twopeasandpod on Instagram and show us what recipes you are making from our blog! Use the hashtag #twopeasandtheirpod! We want to see what you are making in your kitchen!