The classic bread gets a fruit-filled makeover with a top-rated recipe for Apple Cinnamon Banana Bread complete with crunchy sugar topping.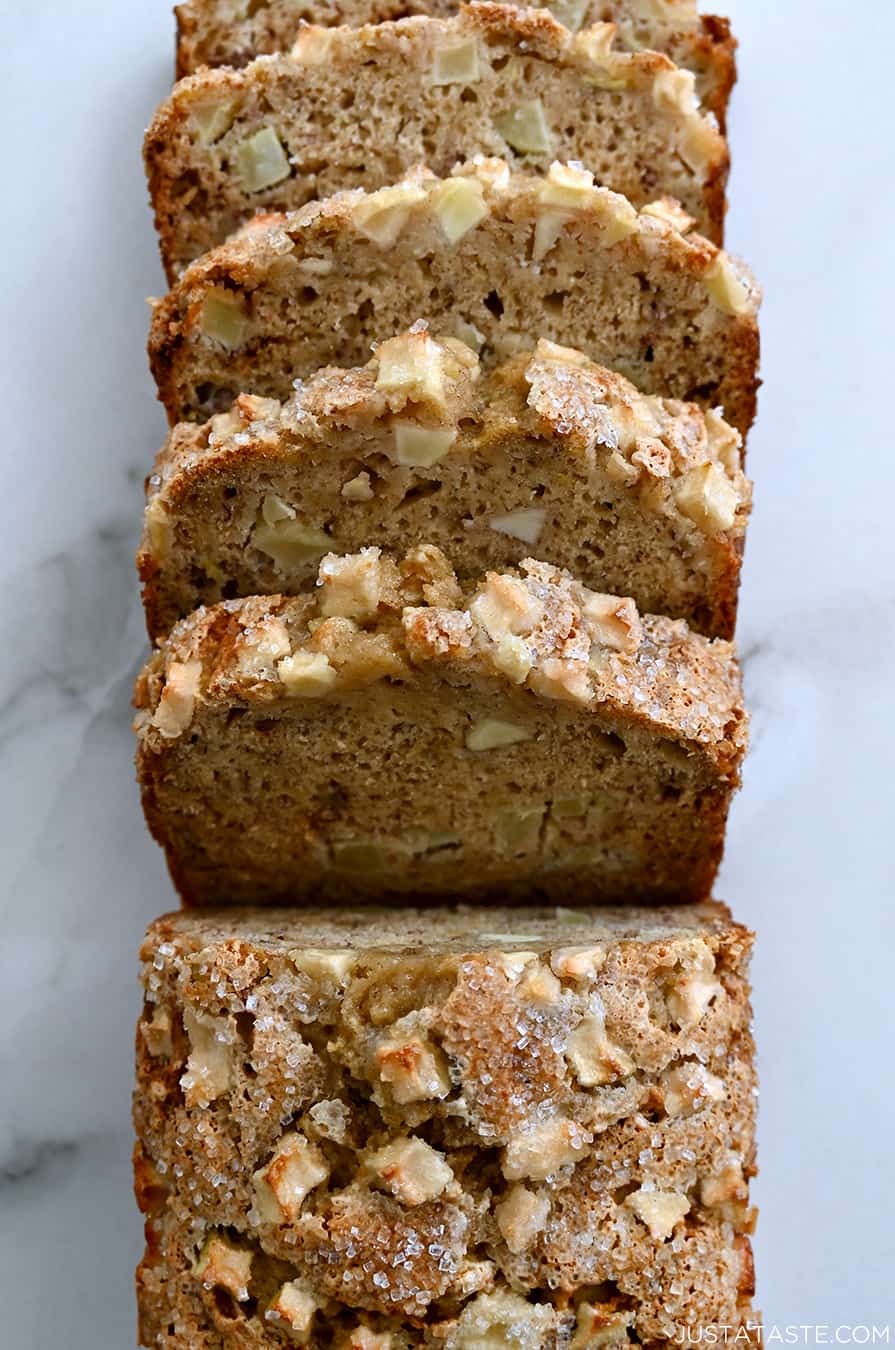 My go-to banana bread recipe has seen nearly every mix-in, topping and swirl you can imagine, from peanut butter chips to zucchini and pumpkin to streusel. But this Apple Cinnamon Banana Bread recipe marks a first in that the bananas are forced to canoodle with a fellow fruit and some warming spices.
The result is an extra-moist quick bread studded with juicy apples, plenty of cinnamon and the quintessential crunchy sugar topping.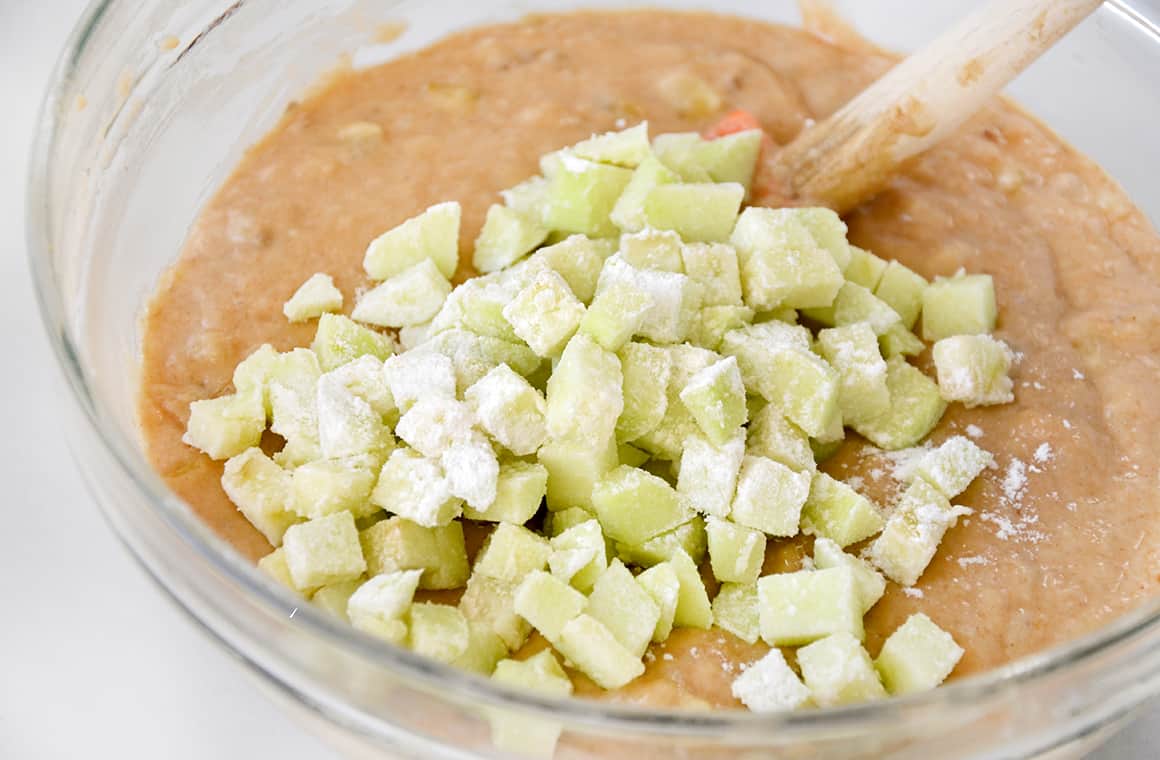 Substitute for Buttermilk in Banana Bread
I love the addition of tangy buttermilk in banana bread, but I also try to avoid buying a big carton to avoid the inevitable leftovers hitting the trash can before their expiration date. There are loads of buttermilk substitutes, from a simple milk and lemon concoction to good ol' sour cream or yogurt. Check out my full guide: What Can I Substitute for Buttermilk?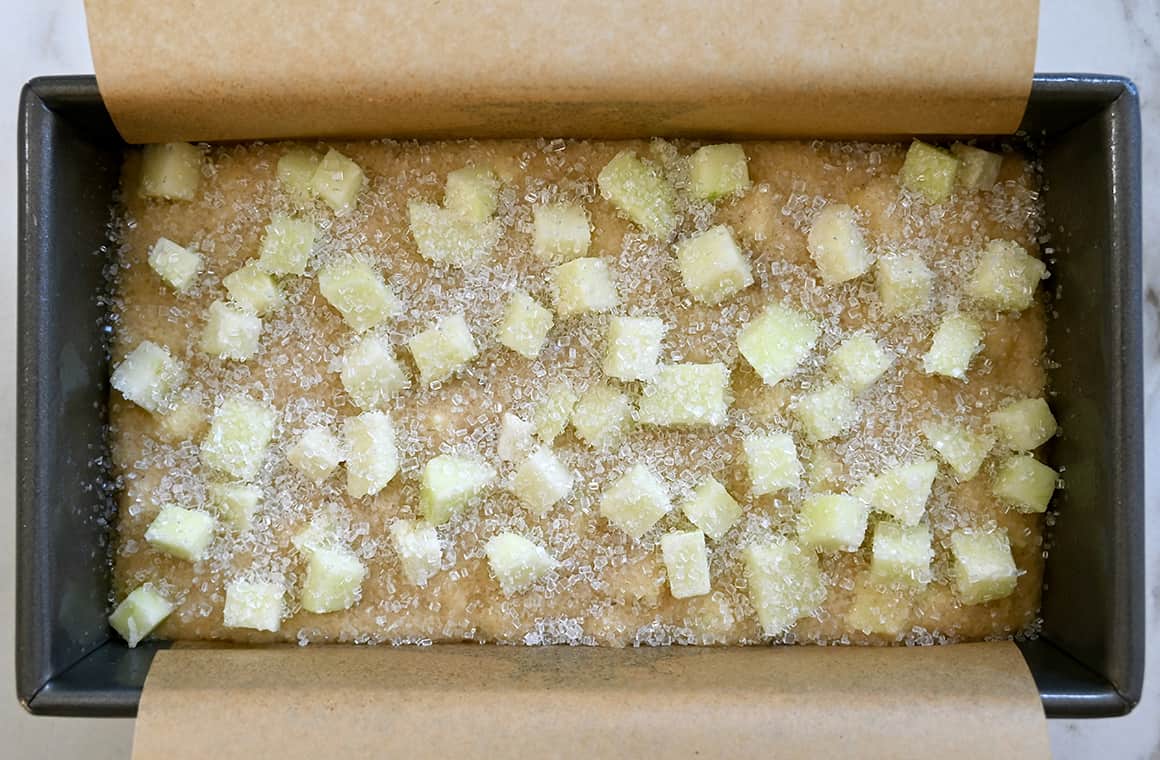 How Do You Keep Fruit from Sinking in Bread?
Banana bread purists may be aghast at the addition of diced apples, but trust me when I tell you that those pops of juicy tang (courtesy of Granny Smith's finest fruit) will tickle your taste buds bite after bite.
The key to ensuring apples in every bite and not just the bottom third of your loaf is to toss the diced fruit with a bit of flour. This coating draws out moisture and prevents them from sinking.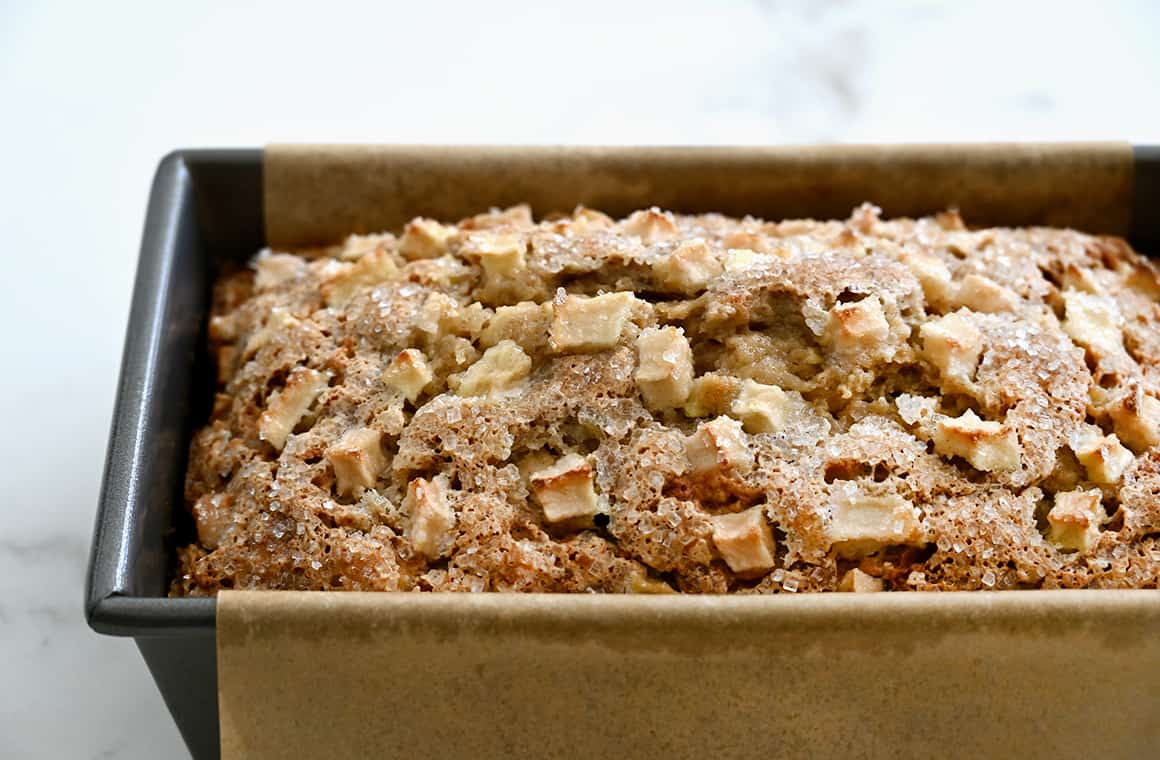 How to Store Apple Banana Bread
Whether sliced or unsliced, the best way to store any variety of banana bread is in an airtight container or sealable plastic bag kept at room temperature. Reheating each slice is as simple as popping it into the microwave for 10 to 15 seconds… or you could turn it into Banana Bread French Toast. Two words: game-changer!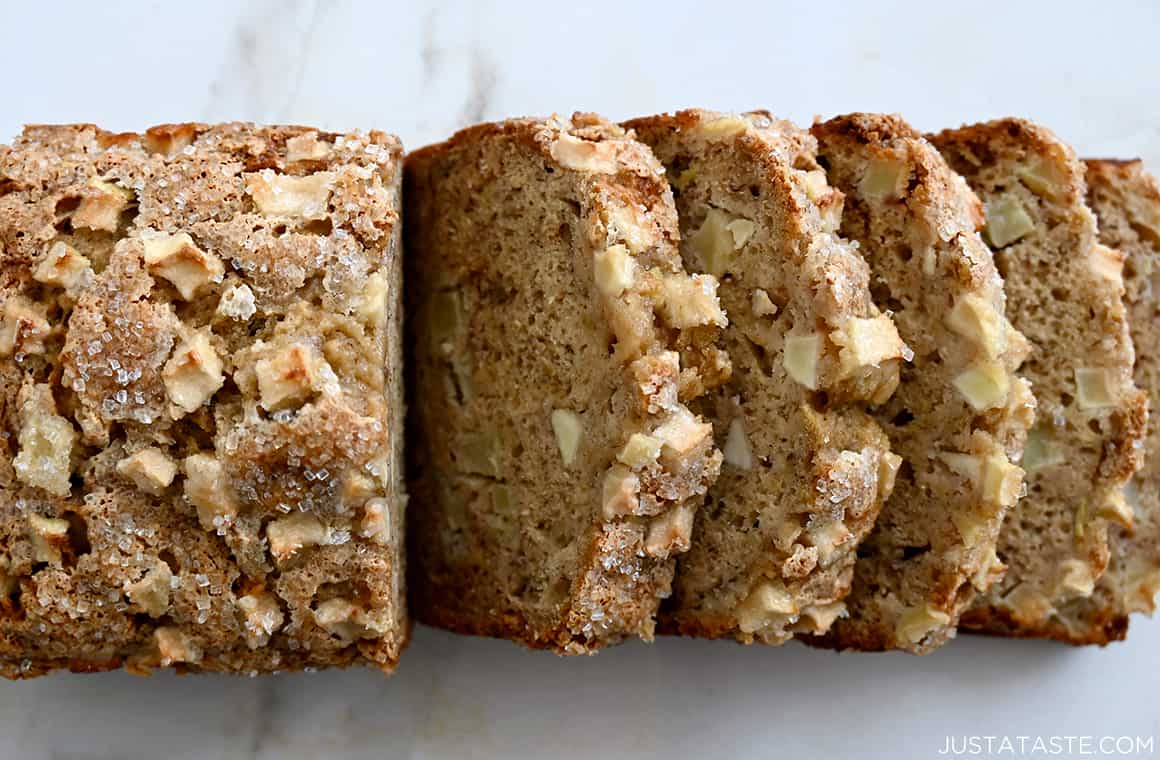 Craving more? Subscribe to Just a Taste to get new recipes, meal plans and a newsletter delivered straight to your inbox! And stay in touch on Facebook, Twitter, Pinterest and Instagram for all of the latest updates.
Preheat the oven to 350°F. Line a 9-inch loaf pan with parchment paper then grease the parchment paper with cooking spray.

In a large bowl, whisk together 2 cups of flour with the sugar, baking soda, cinnamon and salt. Set the bowl aside.

In a separate medium bowl, whisk together the mashed bananas, buttermilk, eggs, melted butter and vanilla extract.

Add the wet ingredients to the dry ingredients and stir just until combined.

In a small bowl, combine the diced apples with 1 Tablespoon flour, tossing until they're thoroughly coated. Fold in the diced apples then pour the batter into the prepared loaf pan. Sprinkle the top liberally with sanding sugar (optional). 

Bake the bread for about 55 minutes, or until a toothpick inserted comes out clean. Remove the bread from the oven and allow it to cool in the pan for 10 minutes before transferring the loaf to a cooling rack to cool completely. 
Kelly's Note
Any variety of apple will work, but I prefer Granny Smith apples because they add a touch of tang to the bread. 

★ Did you make this recipe? Don't forget to give it a star rating below!