Let your little eater feed themselves this yummy pasta salad that's full of veggies and tossed in a yogurt dressing. Baby loved, mama approved!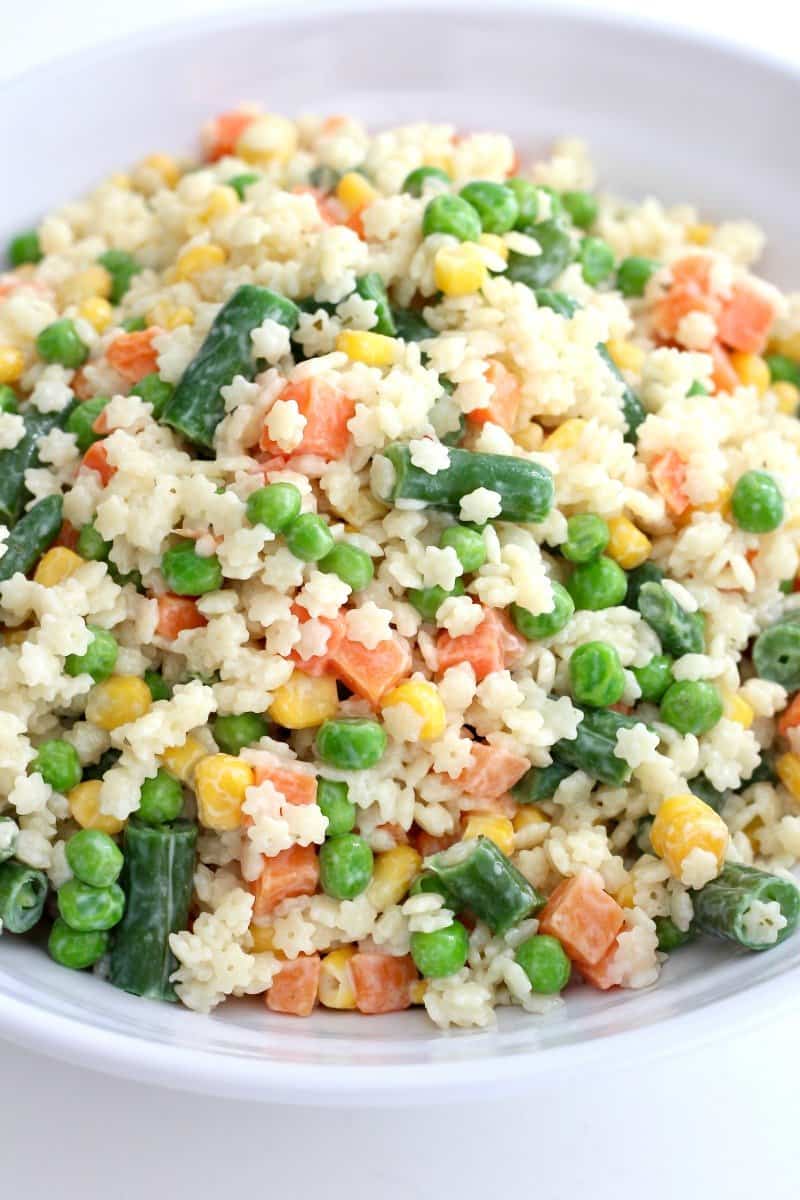 How cute is this pasta salad? It's so perfect for your littlest eater or any kiddo in the house for that matter. All of my kids love it, but especially baby girl…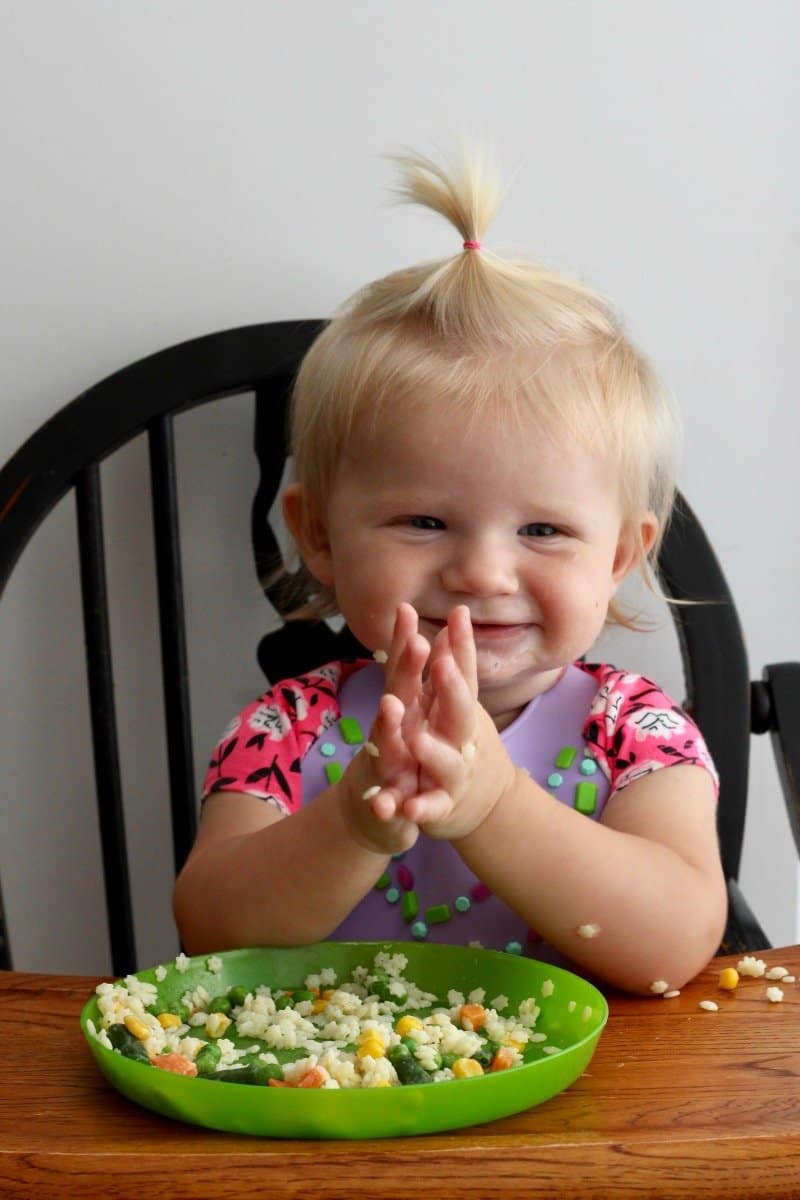 I make a batch of this easy pasta salad at the beginning of the week for her to eat for lunch and sometimes dinner all throughout the week. It's been easy for her to eat ever since she really got the hang of baby-led weaning around 9 months. I'll mix it up sometimes depending on the veggies I buy. And now that she's older, I'll use bigger whole wheat pastas like penne but she and the boys really love the star shaped pasta.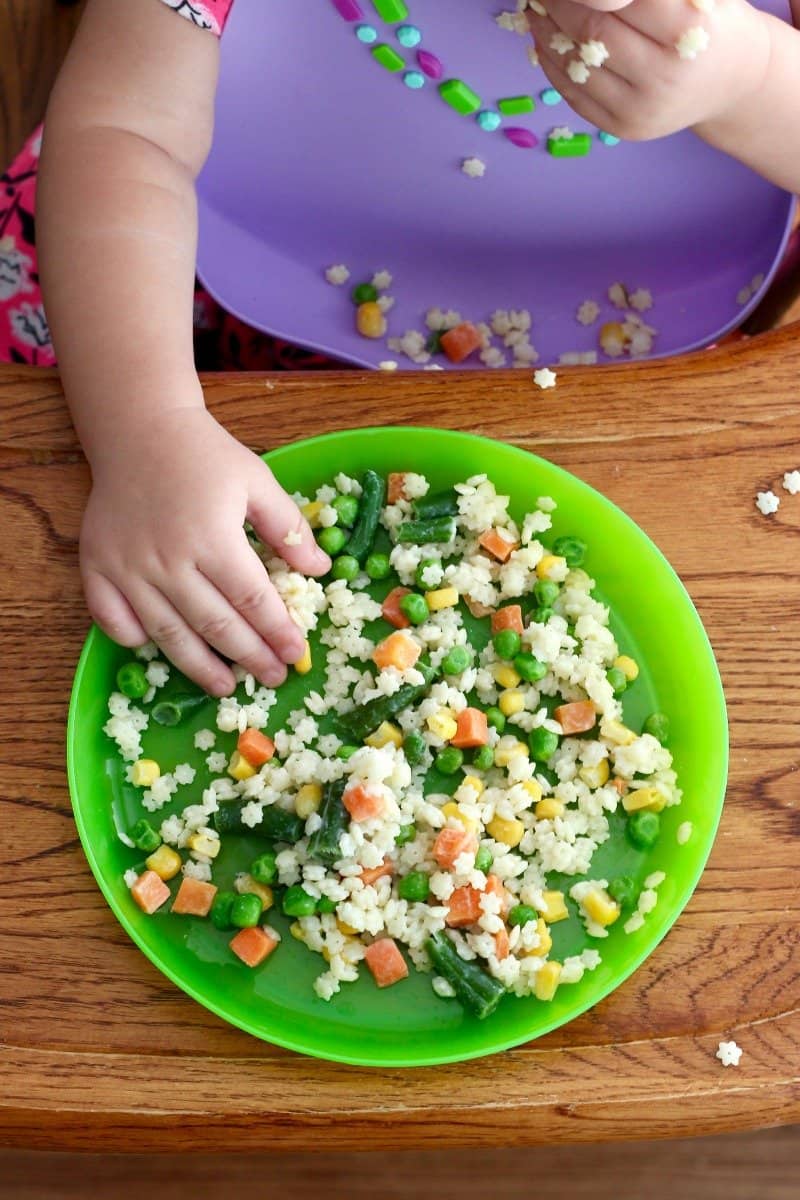 It's usually a meal-in-one for my crew, but sometimes I'll serve it alongside baked chicken nuggets or with a cheese stick for protein. And it's so great to take to a potluck or party for a kid-friendly dish.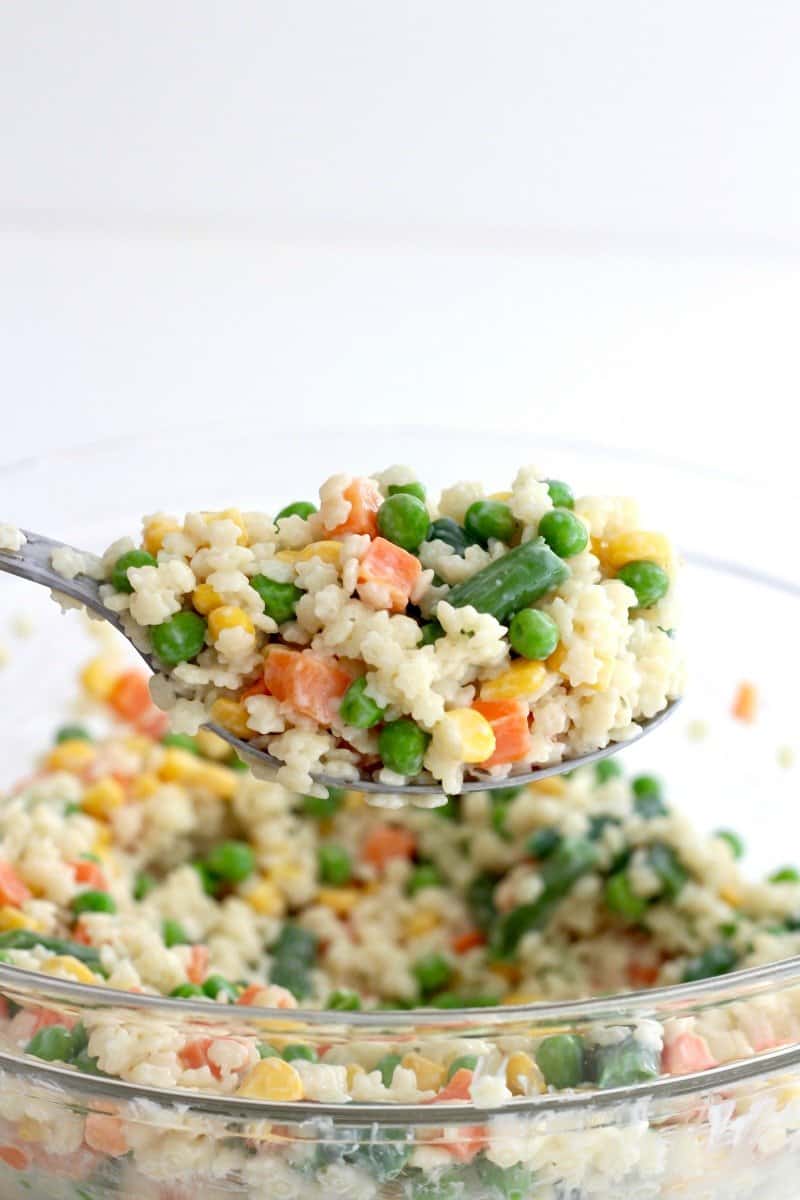 Just three ingredients to keep it simple…the way baby food should be.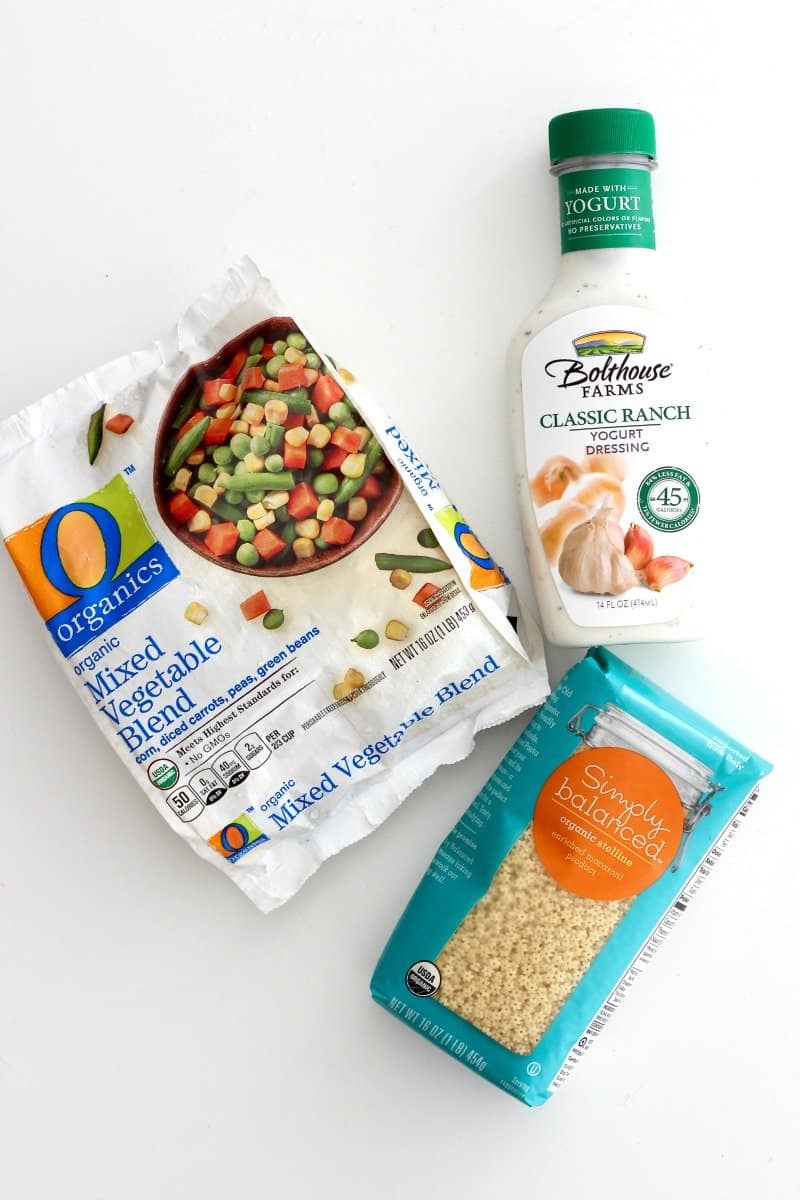 I always keep these three products on hand for the kids. The veggies are already cut to their size and they're quick to cook. We use Bolthouse Farms dressings all the time to dip veggies in or drizzle over salads. The stelline pasta is such a great starter pasta for babies who are learning to eat. And it's star shape is super cute!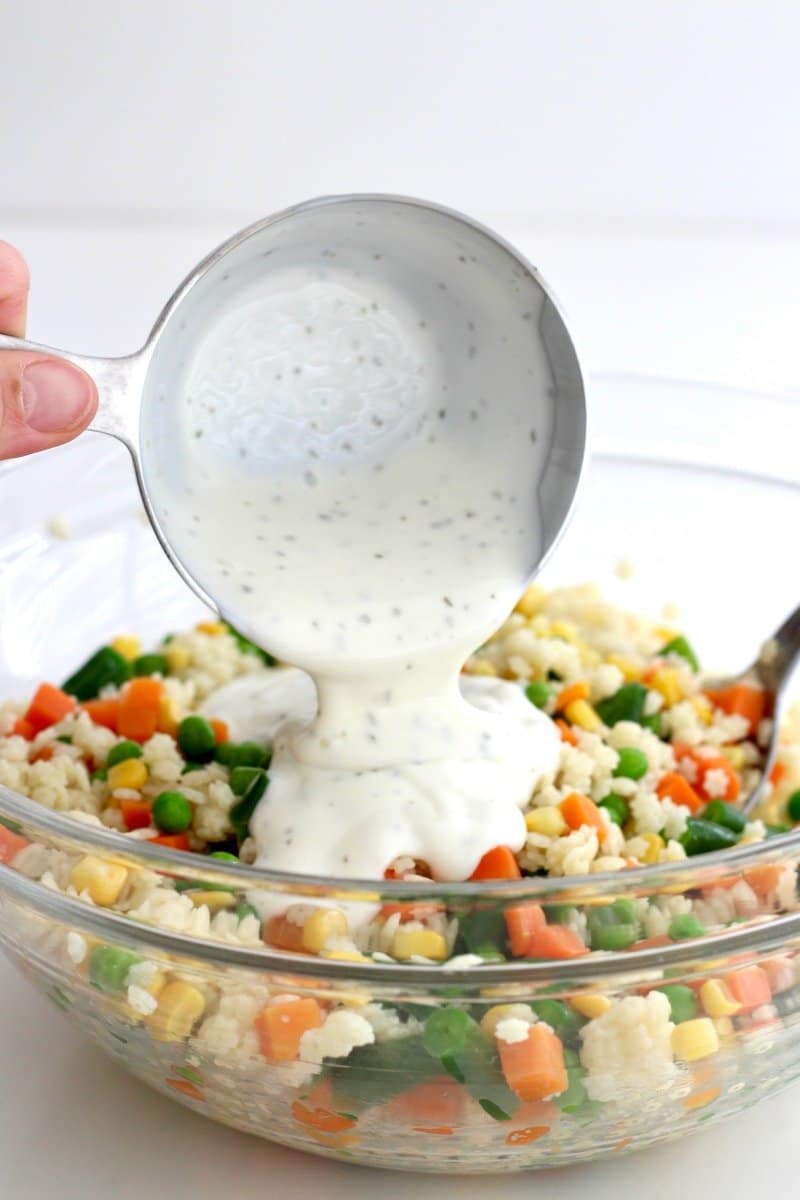 Just cook the pasta according to package directions for al dente. Once al dente, turn off the heat and stir in the defrosted veggies. Let the veggies rest in the hot pasta water with the pasta for 2 minutes. Drain well and transfer to a mixing bowl. Stir in 1 cup dressing until pasta and veggies are completed coated. Season with a little salt, if desired.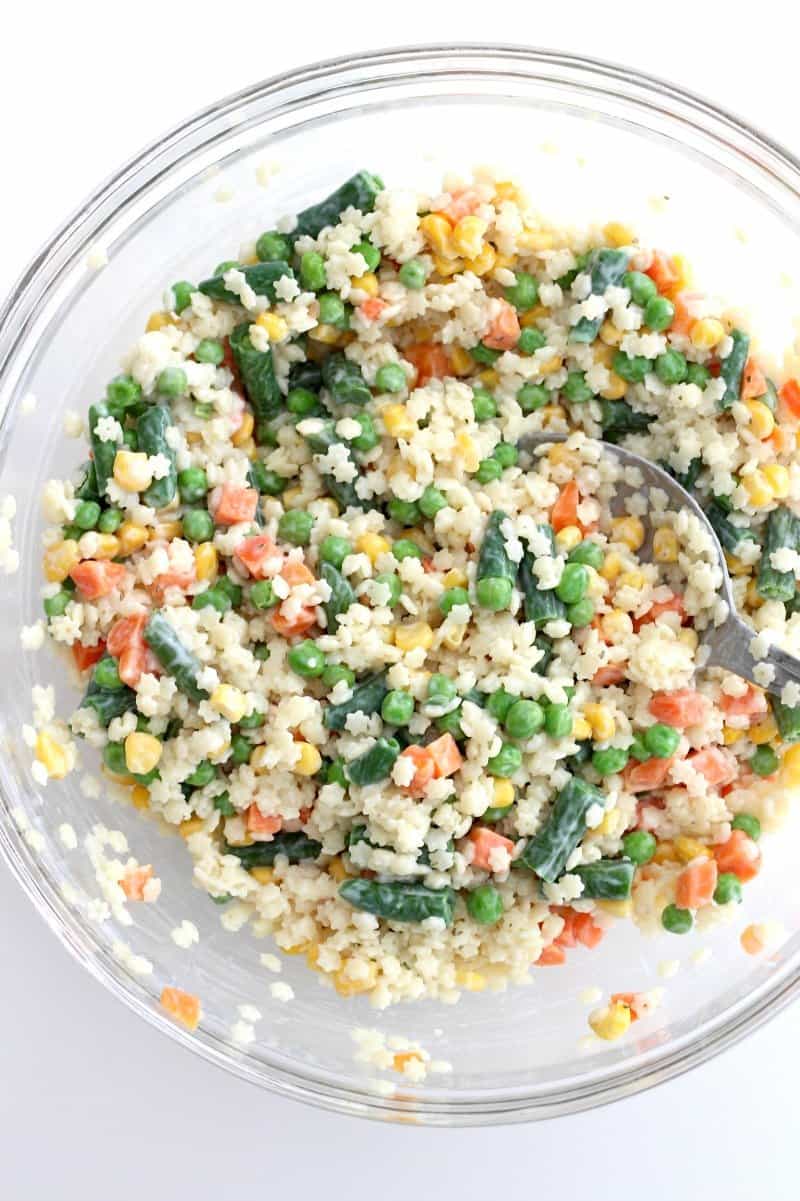 And that's all there is to it. It keeps great in the refrigerator for 5-7 days. It's so nice to have it ready to serve throughout the week. I'll serve it to Brookie for lunch, put it in the boys' school lunch boxes or scoop it up for a quick dinner when I don't have anything planned and the crew is hungry.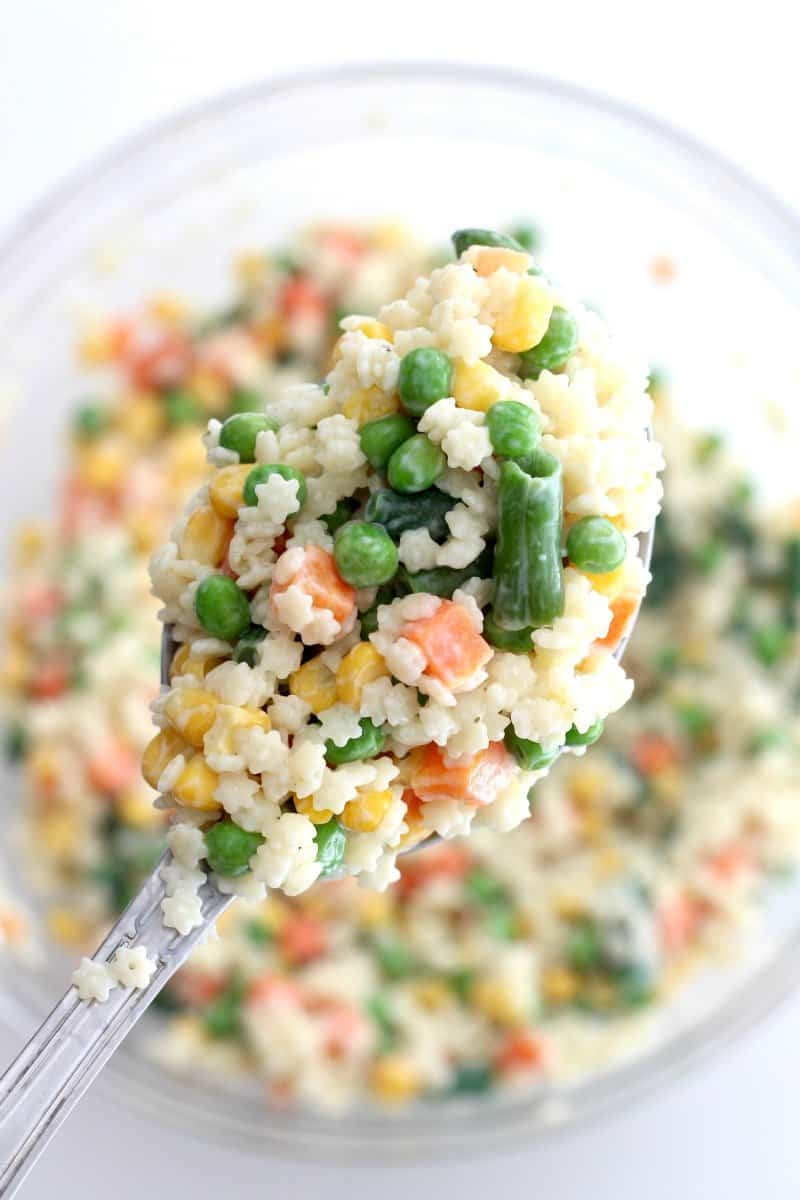 I hope your littles love it as much as mine do. Enjoy!
xoxo,
Maegan
This recipe is not sponsored by any of the brands used to make it.
Baby Pasta Salad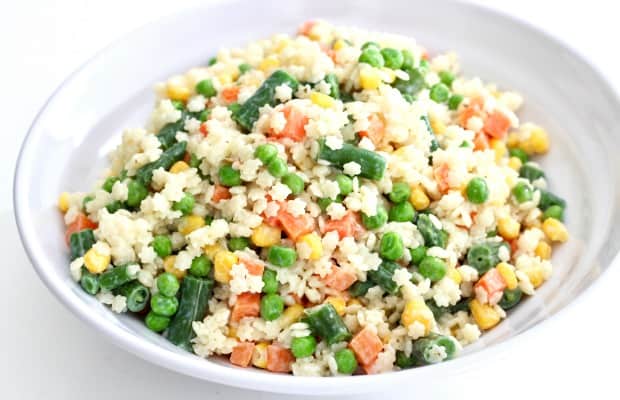 Author: Maegan – The BakerMama
Recipe type: Main
1 (16 ounce) package stelline pasta (or any bite-sized pasta)
1 (16 ounce) bag frozen mixed vegetables, defrosted in the refrigerator
1 cup yogurt ranch dressing
Cook pasta according to package directions for al dente. Turn burner off and immediately stir in defrosted mixed vegetables. Let vegetables and pasta sit in hot water for 2 minutes before draining. Once drained well, transfer pasta and vegetables to a large mixing bowl. Stir in 1 cup yogurt dressing until all pasta and vegetables are evenly coated. Salt lightly, if desired.
Store in an airtight container in the refrigerator for 5-7 days.
3.5.3226