These Boneless Chicken Wings are BAKED instead of fried and made with lean chicken breasts for an easy game day party food idea sure to impress!
I'm all about party food, but if I'm being totally honest, wings aren't my first choice (though these Crockpot Chicken Wings make them a little more tempting!).
I mean, they're messy, right?
It's nearly impossible to get all the meat off the bone and your hands (face, clothes, etc.) get covered in sauce… it's not my best look.
So while these Boneless Chicken Wings aren't actually wings (bear with me for a sec), they're easy to make and really? No one will care about the difference.
They are poppable, less mess, made with baked skinless chicken breasts which cuts down on the fat content (not that a little fat ever hurt anyone!), and you can make them any flavor you want.
I don't know anyone who doesn't love finger foods, whether it's game day or not!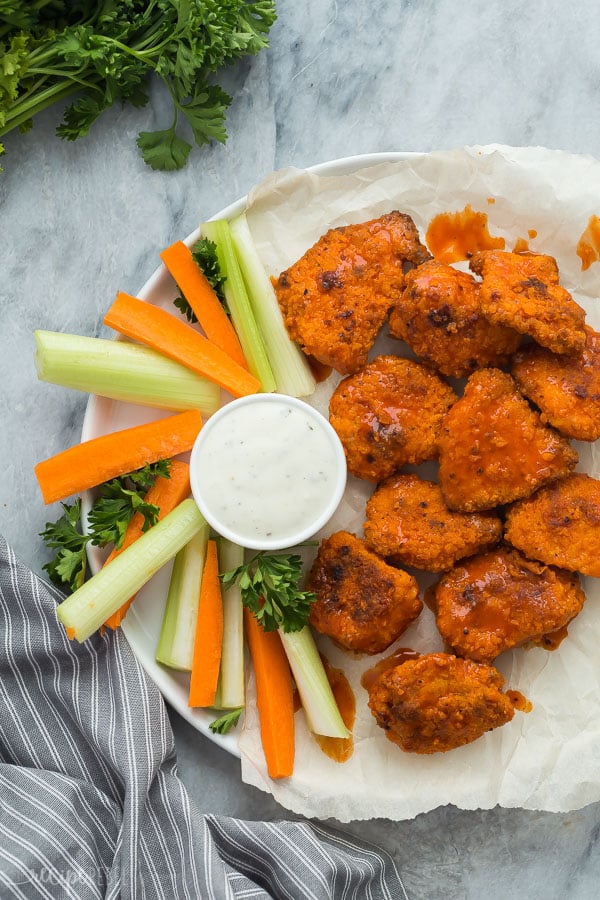 When I was making this post, I doused this batch in buffalo wing sauce because it seemed like the right thing to do.
But there are lots of other options!
Different ways to make these Boneless Chicken Wings:
Here are some different flavor ideas to get the wheels turning:
buffalo sauce (obviously)
BBQ sauce (my favorite!)
Honey Garlic sauce
Teriyaki sauce
really, any sauce you find in your grocery store that you think goes well with chicken 😉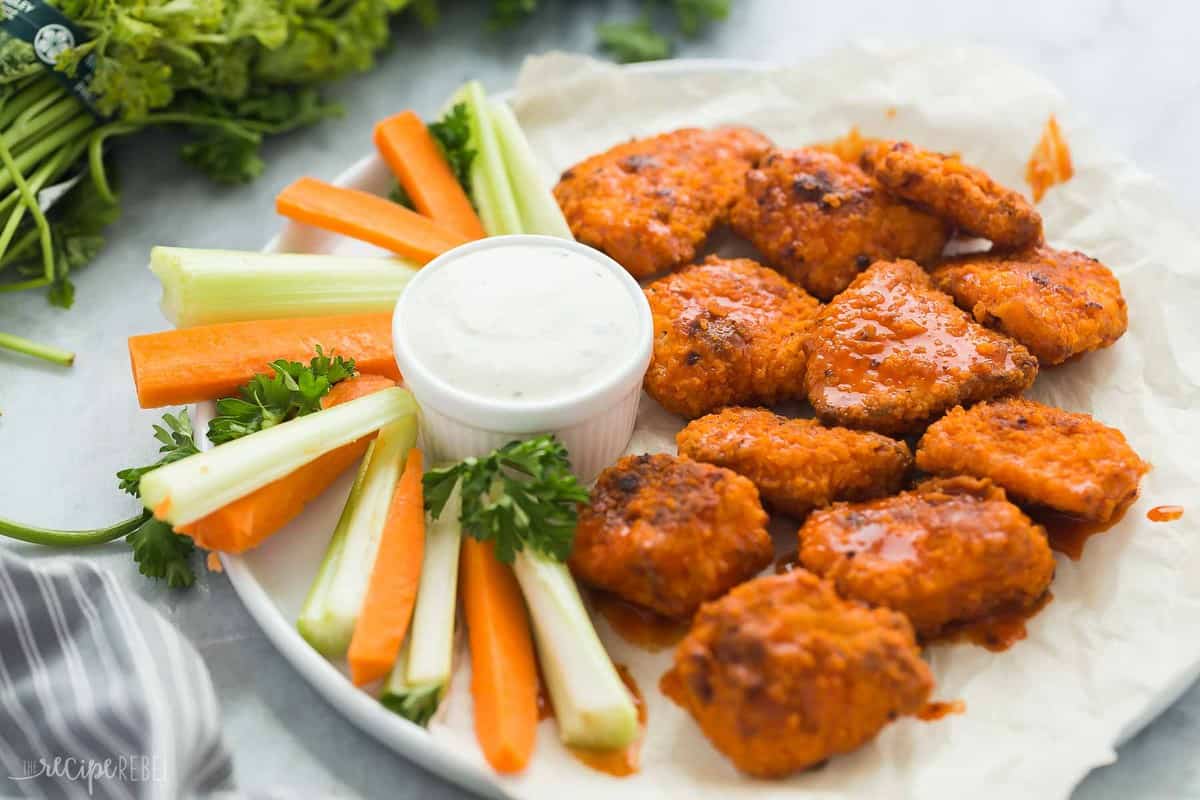 How to prep these Boneless Chicken Wings ahead:
cut up your chicken and place in a container with the milk for up to 24 hours in advance
stir together your dredging mixture, cover, and set aside on the counter
bake your coated chicken, then cool and freeze. Simply heat for 5-8 minutes in a 400 degree oven and toss with sauce to serve
How to serve these chicken wings from the slow cooker:
One of the easiest ways to serve these for a party is right out of the crockpot.
To do so, simply bake as called for in the recipe. Then transfer to the slow cooker, coat in sauce, and turn to keep warm for up to 3 or 4 hours.