Loaded with so many tasty flavors and textures, these delicious granola cookies are incredible (can use homemade or storebought granola)! Soft and chewy, they are a cookie lover's dream!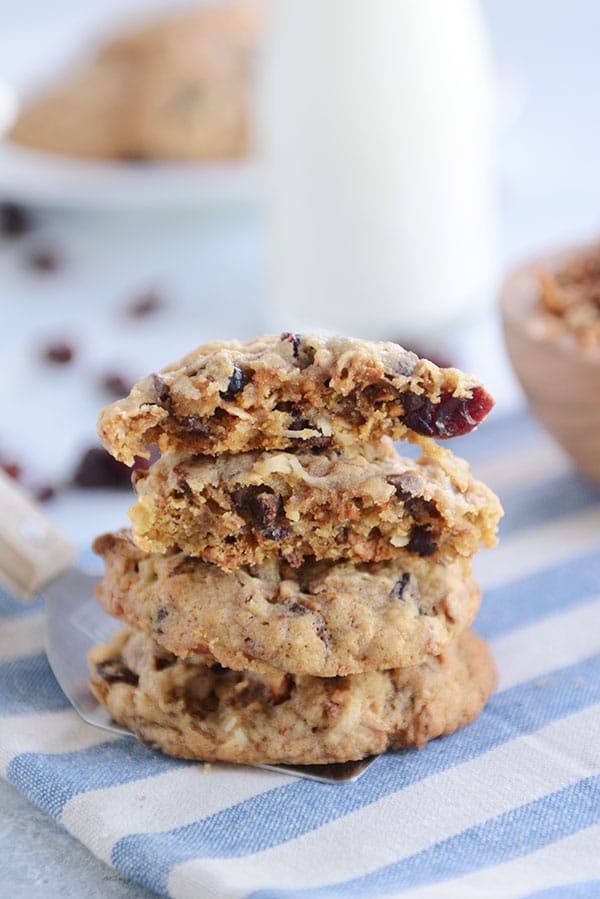 Ready for a unique and delicious new cookie recipe?
If you are like me, you are thinking "of course! one can never have too many cookie recipes in their life."
However, I also understand there's probably a very real possibility you also might be thinking, "are you crazy? how many cookie recipes does one person need?"
I'll spare you the answer to that question (it consists of me explaining how I spend an inordinate amount of time stressing that I'll never be able to make all the cookies recipes in my head and on Pinterest and in my old school hard copy file before I die).
Such are the thoughts and worries that keep me up at night.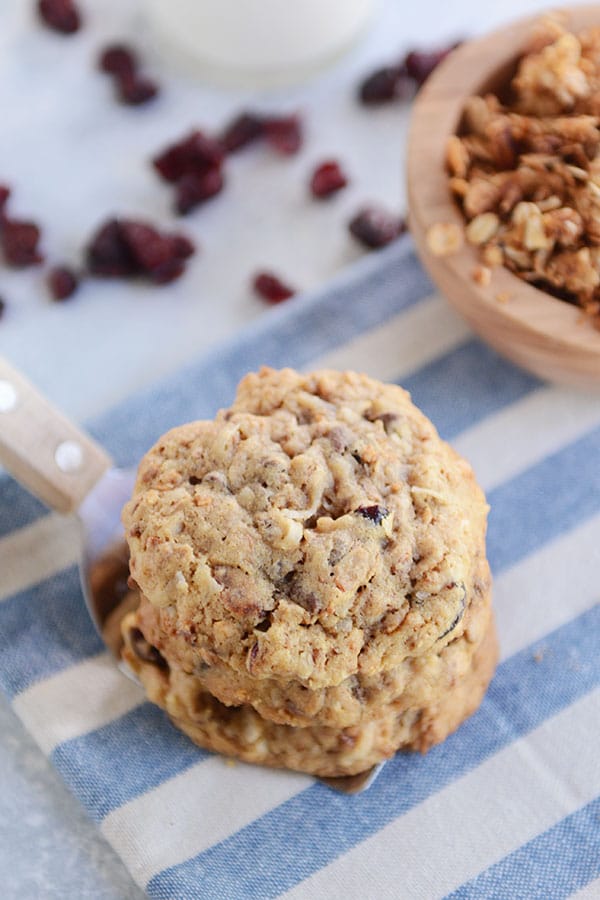 These tasty little chewy granola cookies are perfect for the cookie lover that adores cookies loaded to the hilt.
For cookie lovers not scared of texture.
For those that embrace a cookie with a lot going on.
These cookies are for them (you??).
When I made these cookies (spied them on Janssen's blog and then adapted the heck out of them, of course), I knew instantly of the three dead ringer people in my life that would love them.
My dad. Aunt Marilyn. My sister, Emily.
They are the granola-loving, nutty (haha), texture-obsessed people in my life. And I love 'em for it.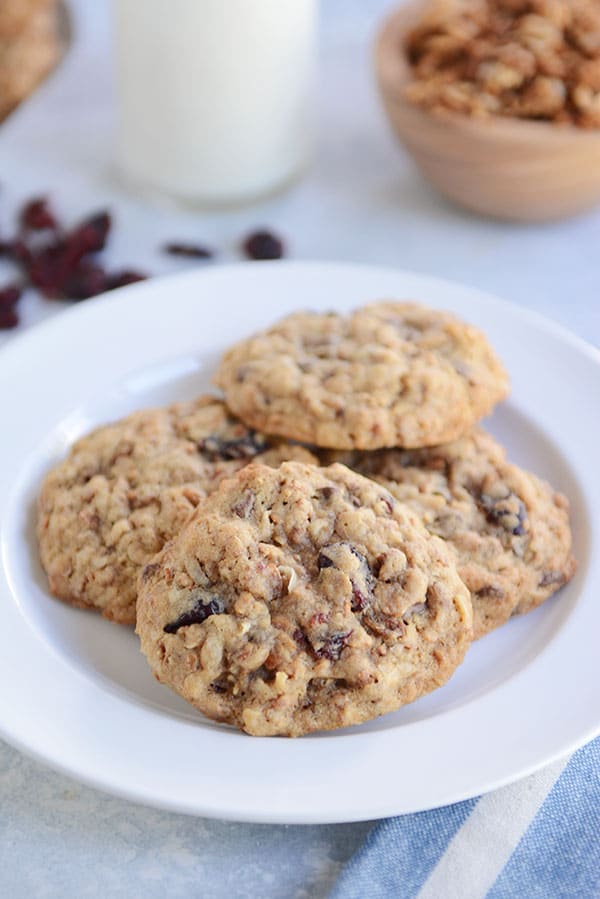 I'm kind of embarrassed to admit that I, ahem, also loved these granola cookies so much that none of those beloved souls actually got to taste these.
But I just know they would have loved the cookies. I know it. I really do.
And saying that all out loud has me feeling so guilty I didn't share that I will be putting a mailer packet together with a batch of these going express to my pops in Montana.
Since my aunt and sis live relatively close, don't worry, I'll make it up to them, too.
Really, these cookies are absolutely delightful! They can be made with homemade or storebought granola and the different add-in ingredients (nuts, craisins, etc) can be tailored to your cute little taste buds.
So far I've used this honey almond granola and this delightful coconut cashew granola in this recipe with fantastic results.
And remember, storebought granola = totally acceptable.
If you want to change up your go-to chocolate chip cookie routine, give these a go! And then dip a barely cooled granola cookie in a glass of cold milk and you'll know what heaven is like.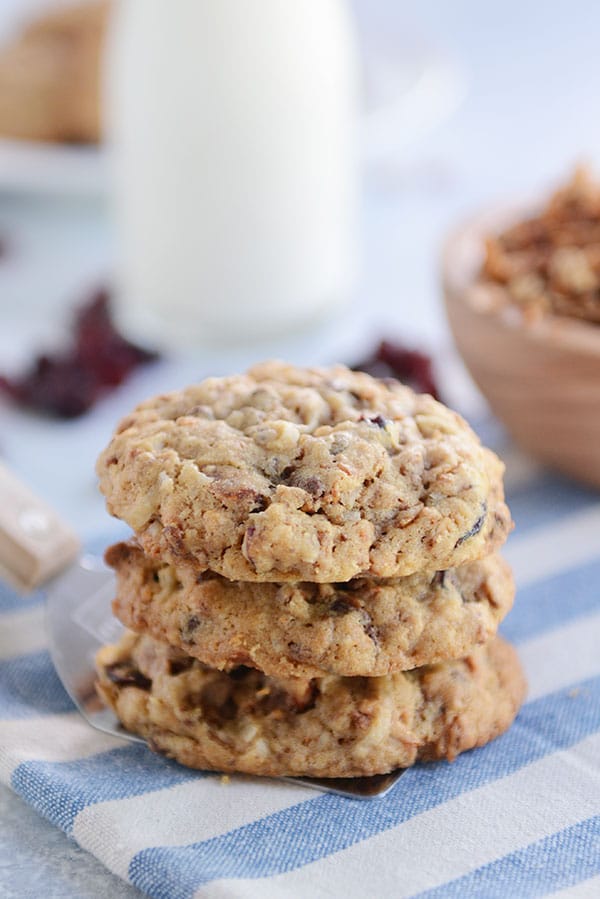 One Year Ago: BBQ Chicken Salad Cilantro Lime Rice Bowls
Two Years Ago: Skillet Turkey Meatballs with Lemon Rice
Three Years Ago: Brookies {Brownie + Chocolate Chip Cookies}
Four Years Ago: Chopped Taco Salad with Homemade Catalina Dressing
Five Years Ago: Fudgy Brownies {Homemade Brownies Like The Boxed Mix!}
Recipe Source: adapted from Everyday Reading by way of Brown Eyed Baker, originally from Dorie Greenspans book "Baking: From My Home to Yours"