An easy way to elevate your recipes is to use a homemade Chicken Seasoning! This homemade rub–a blend of spices, sugar, and herbs–lends so much flavor to chicken without all the sodium and artificial ingredients that most store bought brands have.
Chicken Rub
When you head to the seasoning aisle of your local grocery store, it can be easy to get overwhelmed. There are SO many options for everything, including classic Chicken Seasoning! Instead of checking the labels on all of the containers for the best one, save yourself the headache by making this simple blend of ingredients!
When you make your own seasoning mixes at home, you can control everything. Whether you want the blend to be sweeter, spicier, or more herbaceous, it's all up to you!
This homemade recipe for shicken seasoning is ideal for rubbing on any cut of chicken, and perfect for grilling, roasting, or any other cooking method you prefer.
It's got a little brown sugar for sweetness, paprika for color, Italian seasoning for an herb-y taste, and plenty of other spices to enhance the savory quality of your chicken.
Why You'll Love this Chicken Seasoning Recipe:
EASY TO MAKE: Mix together the ingredients, then use immediately or store. Making your own seasoning blends at home is beyond easy!
CUSTOMIZE IT: Alter this simple seasoned rub to best fit your tastes. You can add more or less of any ingredient to make your chicken taste just right.
INEXPENSIVE: You only need a combination of 7 simple ingredients to make the BEST chicken seasoning! This is a great recipe if you're on a budget.
You can use this simple seasoning mix on chicken breasts, thighs, or whatever else you want! If you're seasoning chicken with the skin on, make sure to season both on top of the skin AND under it. That way, you're not missing out on any flavor!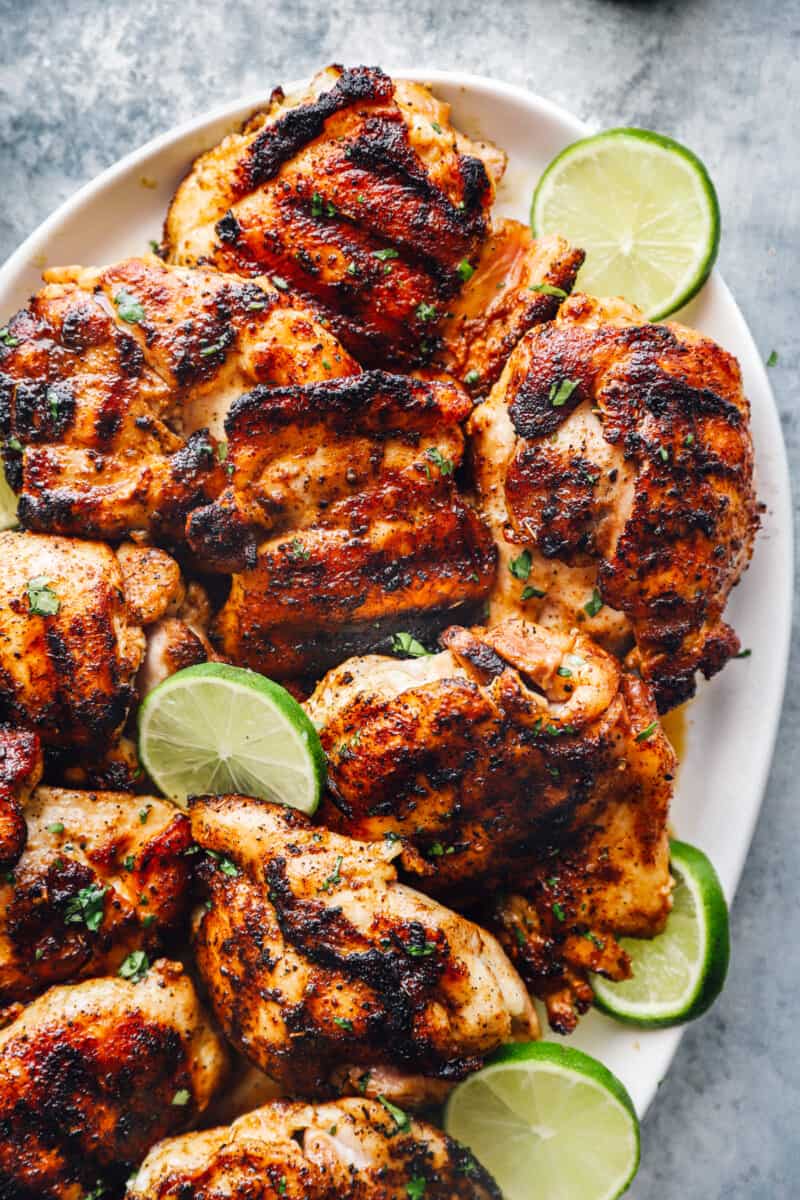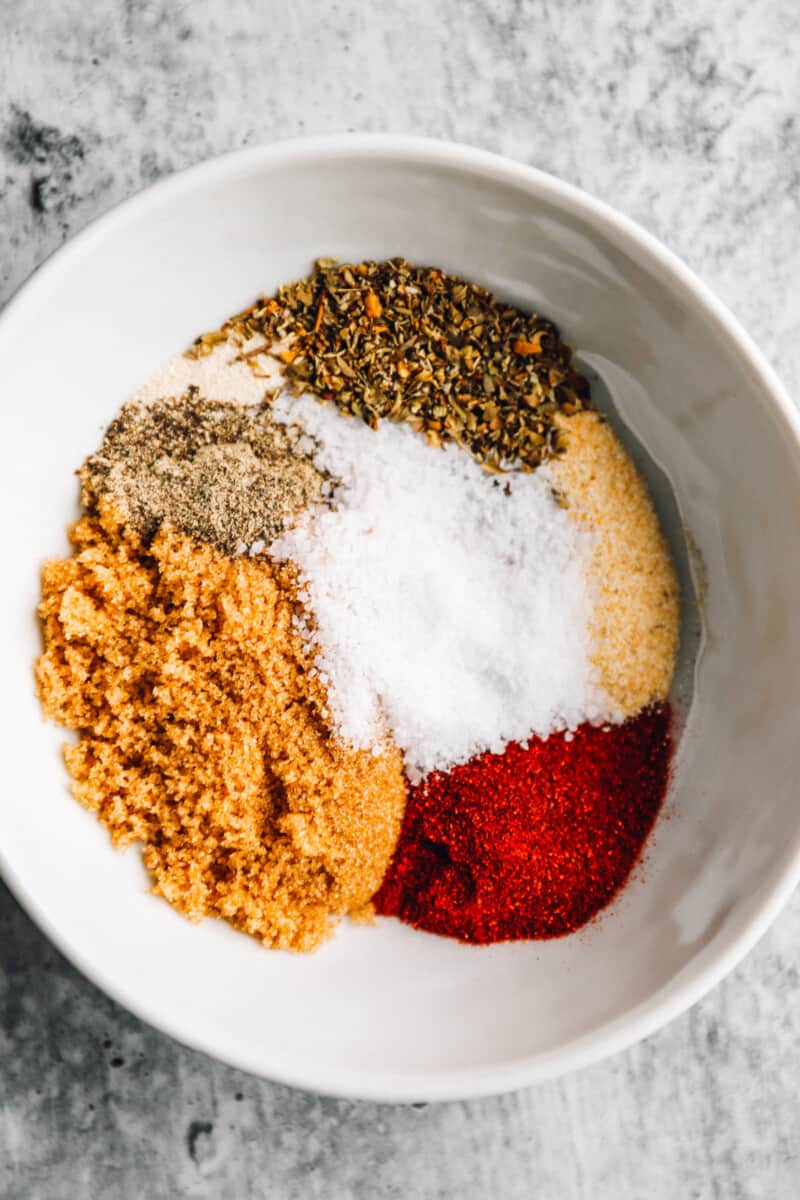 How to Make Chicken Seasoning
Be sure to see the recipe card below for full ingredients & instructions!
Combine the ingredients in a small dish.
Rub it immediately on chicken or store it for later.
That's it! So easy!
Why should I make homemade chicken seasoning?
With homemade chicken seasoning, you can control many factors, such as salt and heat levels. Homemade seasonings are great for those following low- or reduced-sodium diets, as well as those who find traditional store-bought seasoning blends too spicy or not spicy enough!
How much chicken seasoning should I use?
A good rule to follow is 1 tablespoon of seasoning per 1 pound of chicken.
What's the best method for seasoning chicken?
The best method for seasoning chicken is to pat the chicken dry with paper towels, rub the chicken with a bit of oil to help the seasoning stick, and then rub the seasoning all over the chicken.
Should I let the chicken marinate in the seasoning before cooking?
You can cook the chicken right away or let it marinate for 1-12 hours in the refrigerator for a deeper flavor.
What types of cuisines does this seasoning go with?
This is a great all-purpose seasoning, so it can pair with many cuisines, such as Greek, Italian, Mexican, or American!
While this seasoning can be used immediately, it's also nice to have it stocked on your spice rack. So prep a batch ahead of time, that way, you can reach for it whenever you want!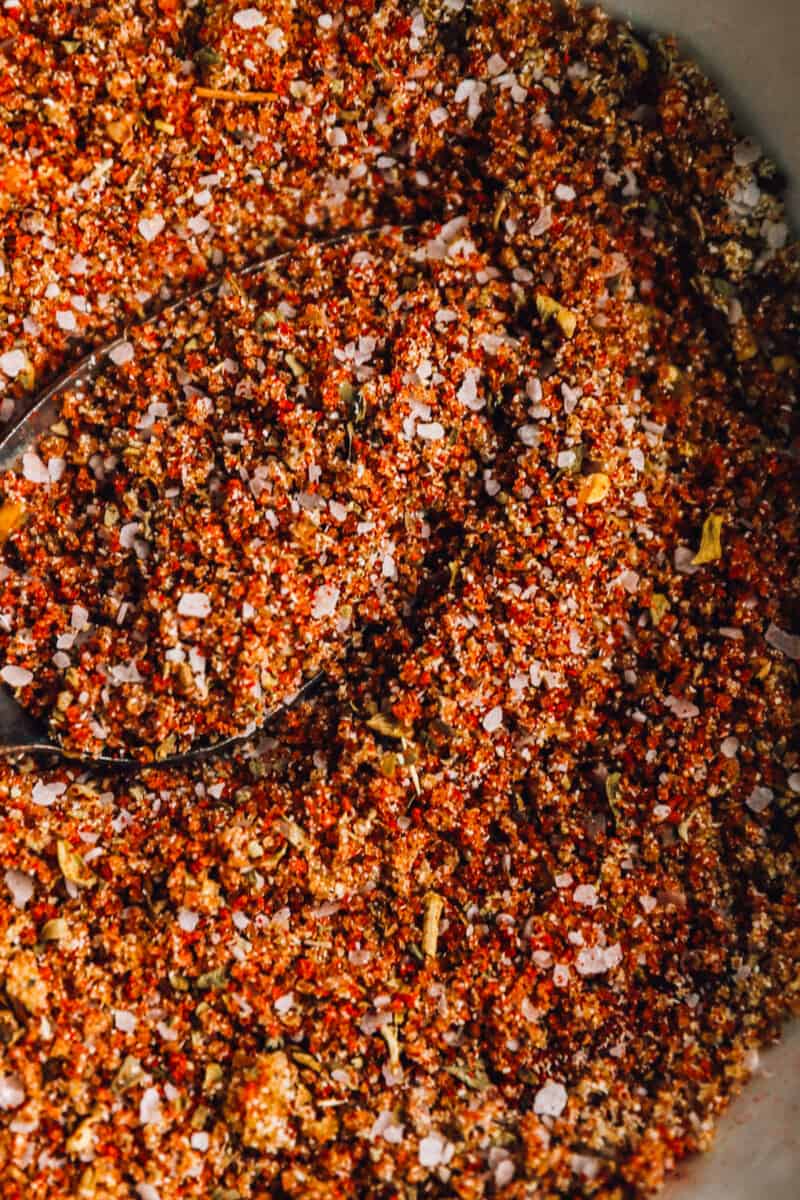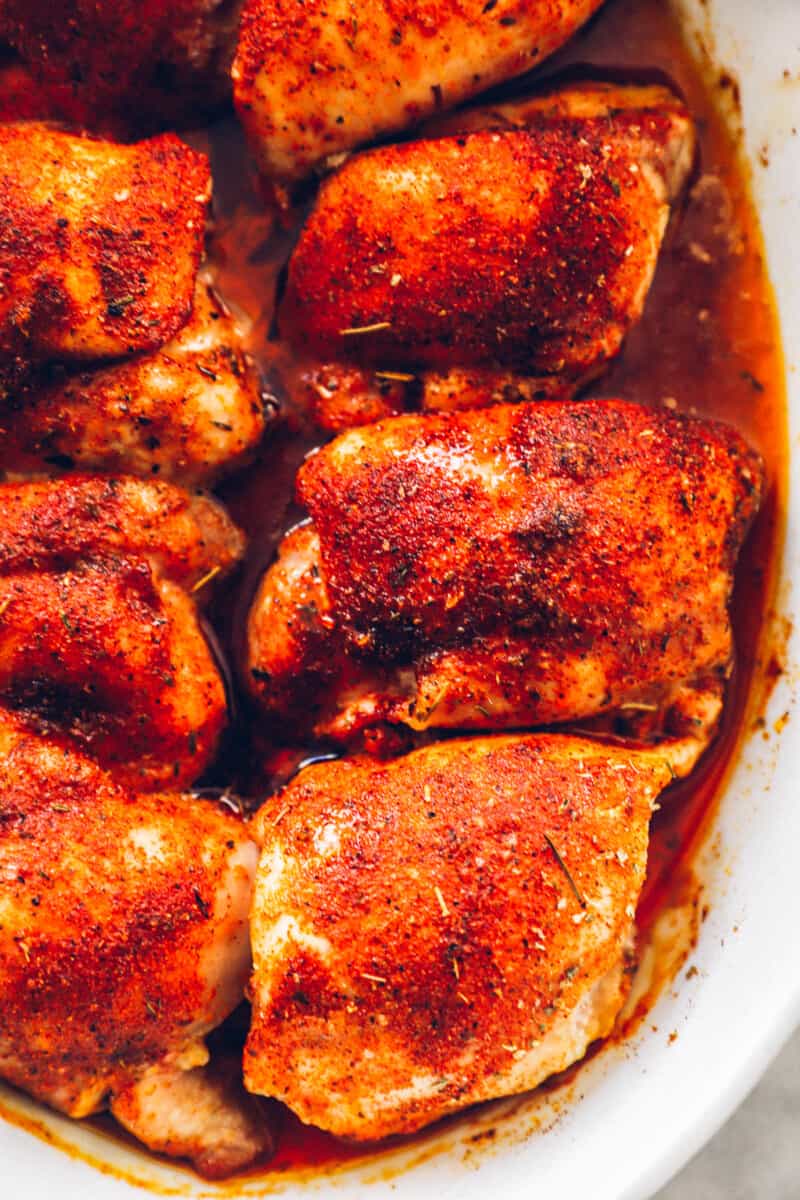 Make Ahead Instructions
This is a great seasoning to keep on hand year-round. Once made, it keeps well for 3-6 months if stored properly.
Storage Instructions
Store leftover chicken seasoning in an airtight container at room temperature for 3-6 months.
Scaling Up
This recipe can easily be scaled up so you can keep a surplus on hand at all times. Simply double all of the ingredients to make 7 tablespoons of seasoning (that's enough for 7 pounds of chicken!)
Seasoning Variations
Use light brown sugar for a more traditional taste or dark brown sugar for a deeper flavor.
Use smoked paprika instead of regular for a smokier taste.
Add ¼ teaspoon of ground cayenne pepper for some heat.
Add 2 teaspoons of chili powder for a Tex-Mex flavor.
Reduce the salt to ½ teaspoon if you're watching your sodium intake.
Safety Tip
Discard any unused seasoning that has come into contact with raw chicken or your hands as you handle raw chicken. This will prevent the spread of dangerous salmonella bacteria.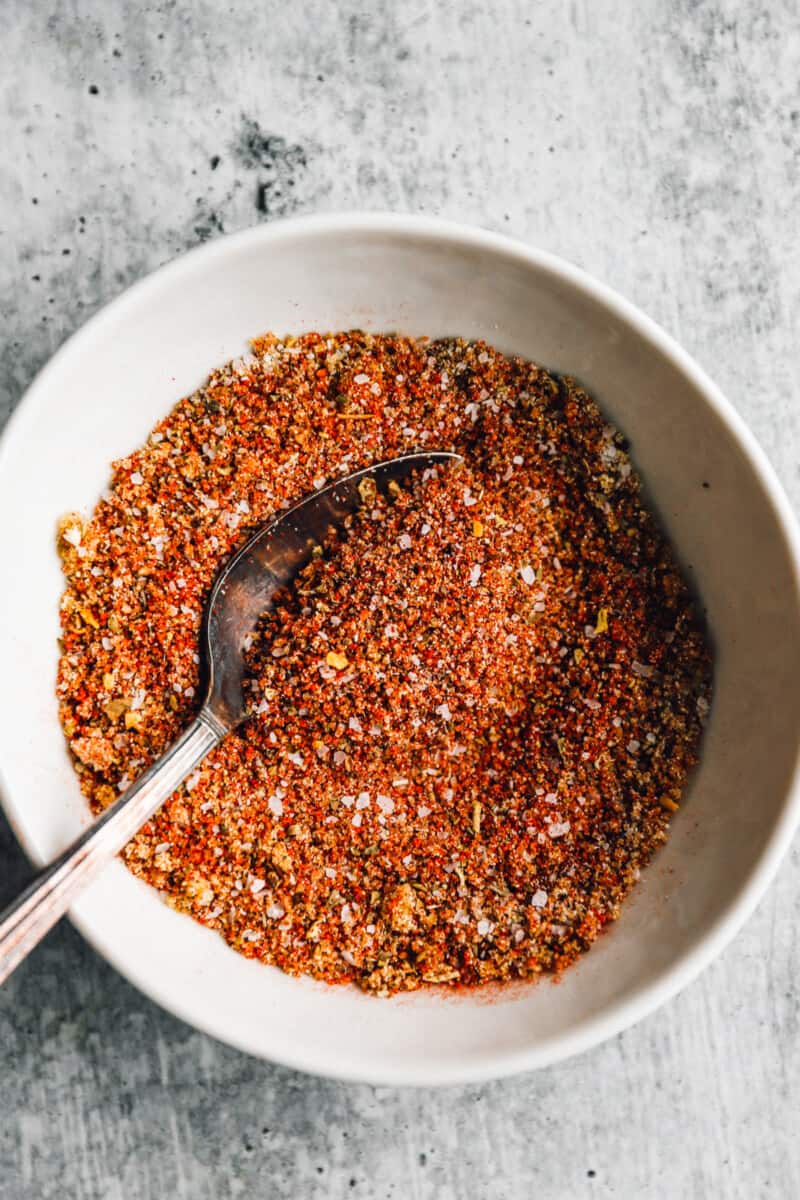 Once you start making your own seasoning blends at home, you'll never go back to the store bought stuff! Made with ingredients you likely already have in your kitchen, this Chicken Seasoning is seriously simple. You'll love the flavor it lends to any cut of chicken you cook!
If you make this recipe be sure to upload a photo in the comment section below or leave a rating. Enjoy!