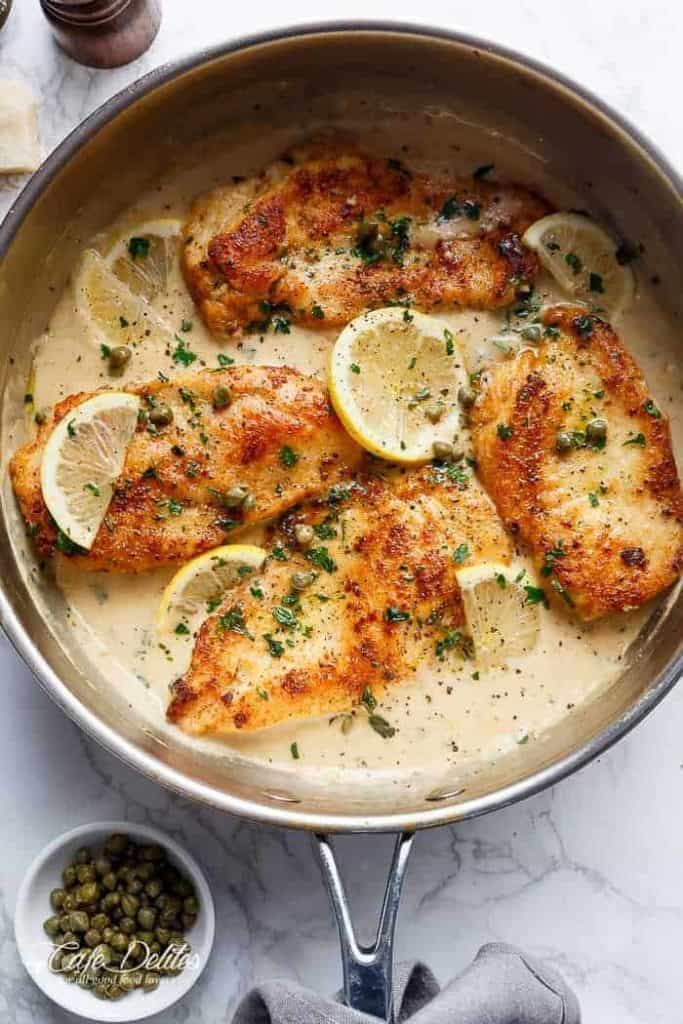 Creamy Lemon Parmesan Chicken Piccata (WITH VIDEO)
This Creamy Lemon Parmesan Chicken Piccata is out of this world AND A HUGE reader favourite!
Chicken is dredged in finely grated parmesan cheese, then served in a lemon and parmesan cream sauce with a hint of garlic! This Creamy Lemon Parmesan Chicken recipe is one of my personal favourites and I know so many people out there are loving it too! The ultimate in gourmet comfort food with a twist.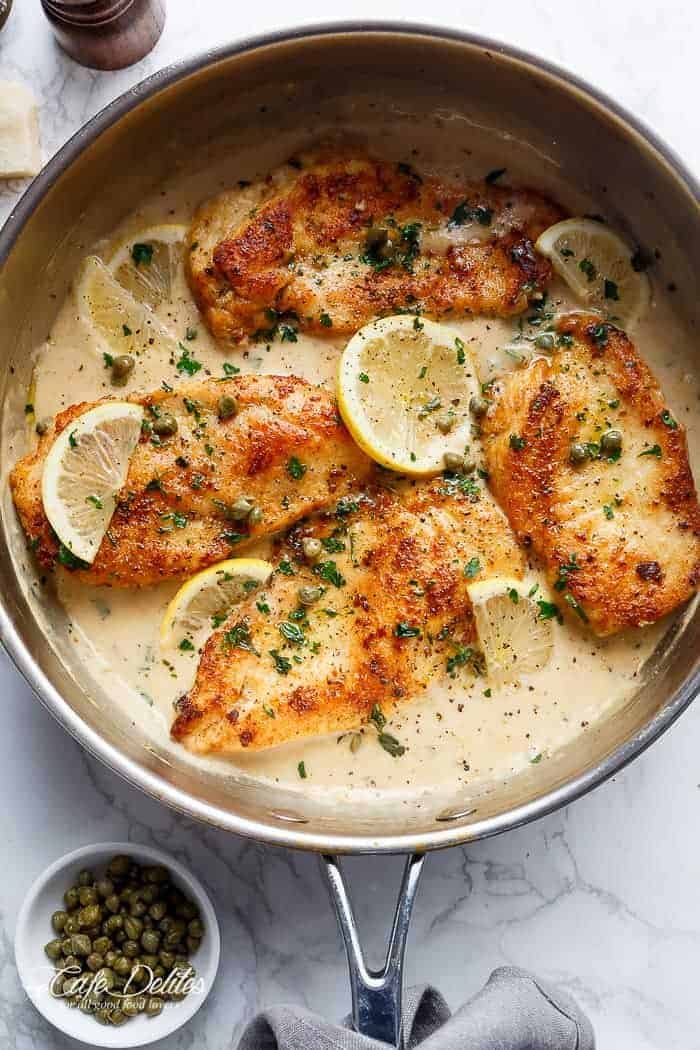 Originally posted back in early 2016, I HAD to bring this one back for all of my new readers to try out. PLUS, a video involved to show you how easy this is to throw together. Because who can resist juicy chicken breasts → crispy and golden on the outside → tender on the inside → lightly simmered in a creamy sauce with so much lemon/garlic/parmesan flavour. The combo of my dreams!
A Piccata can be served over anything: pasta, rice, zucchini noodles, steamed vegetables, or anything else you can think of. The light flouring including the parmesan cheese changed this Piccata from amazing into something else. Something impressive with double the parmesan hit.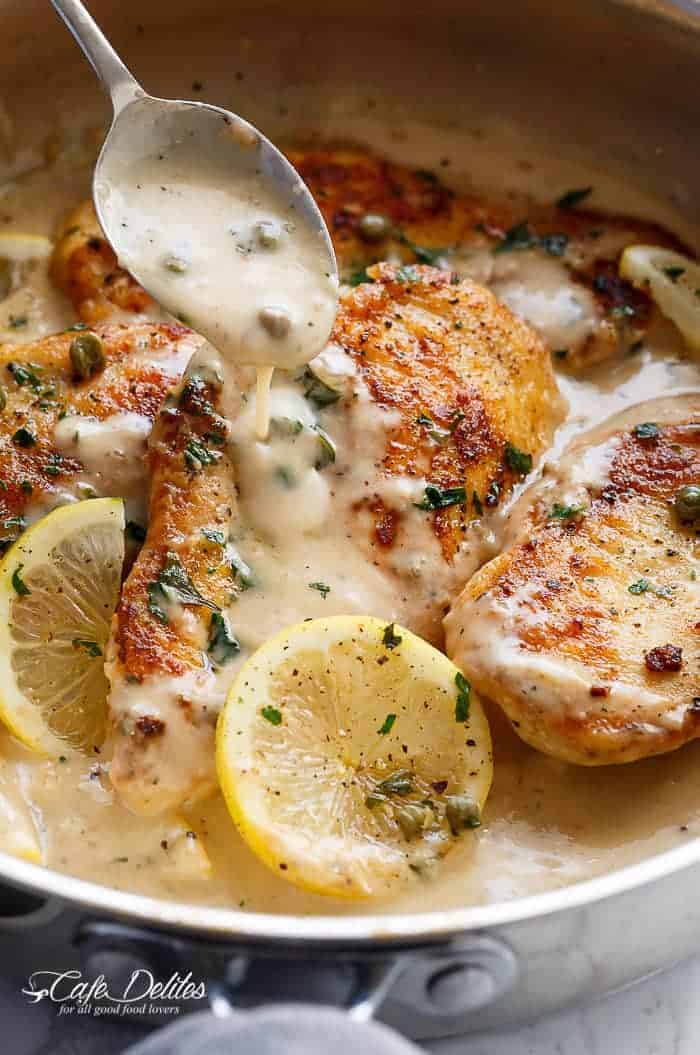 How To Make Creamy Lemon Parmesan Chicken (Piccata)
With parmesan cheese, especially in this recipe, I use fresh and finely grated from a deli.
You can always grate your own on the smaller holes on a box grater, or buy it ready to use like this, and you will pretty much put it on everything. For this recipe, DO NOT use the parmesan out of a container. The flavour is completely different and too strong for this chicken.
Piccata normally calls for a lot of butter and oil, but in this recipe I used half the oil (olive oil) and only a quarter of the butter.
There's no heavy cream in this! Having said that, you CAN use heavy or thickened cream if you like, but for the sake of cutting calories, I used MILK!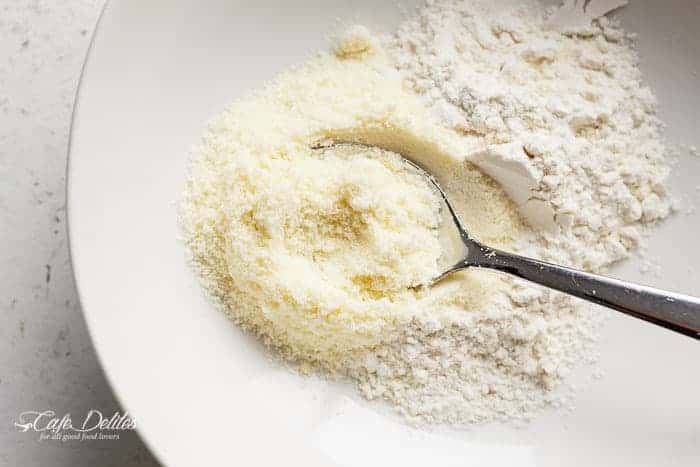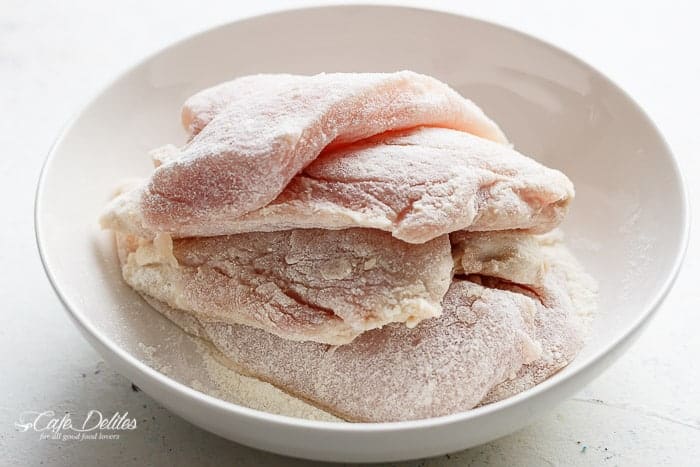 Traditionally, a classic piccata does not come with a creamy sauce, but with this one I couldn't resist a touch of cream.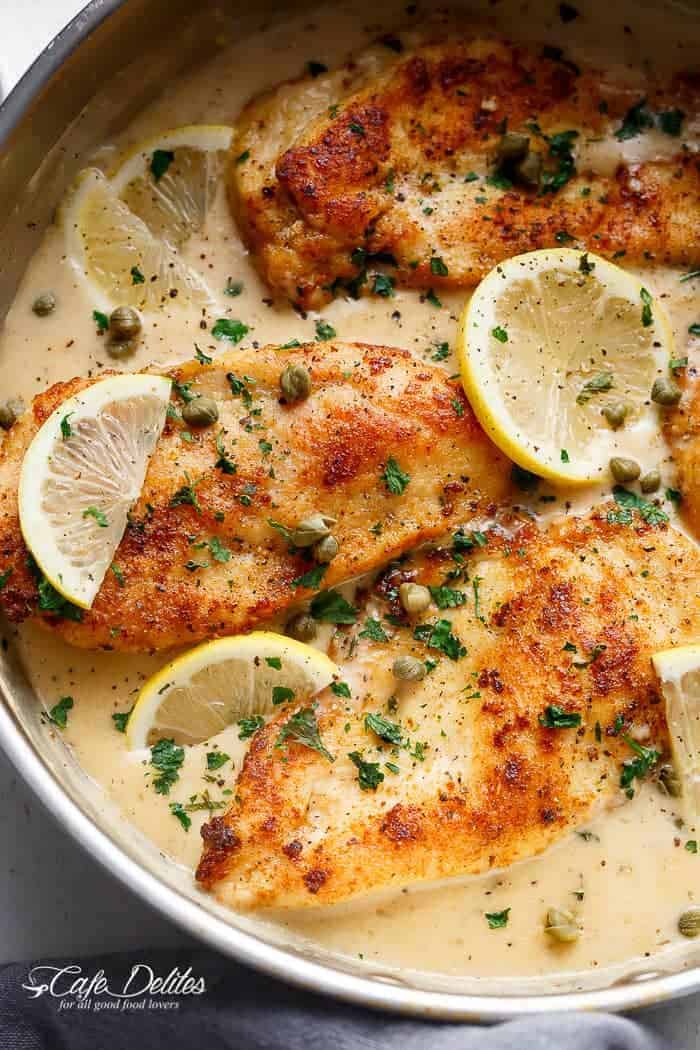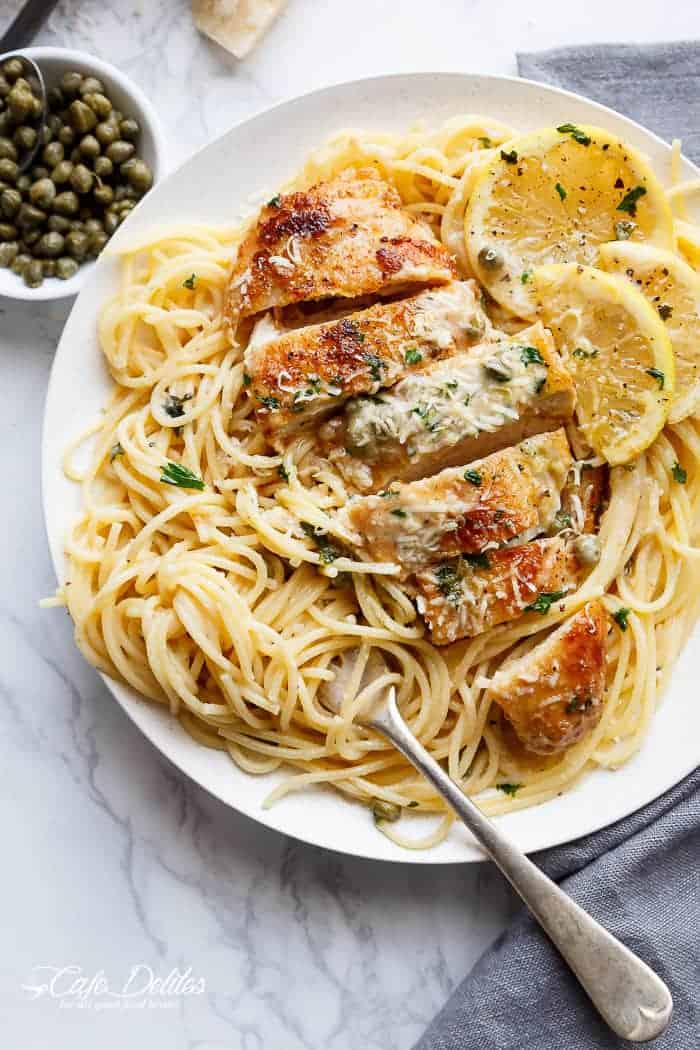 A Creamy Lemon Parmesan Chicken Piccata to impress yourself, more than anyone else.
Try this Easy Salmon Piccata OR a Creamy Lemon Parmesan Shrimp!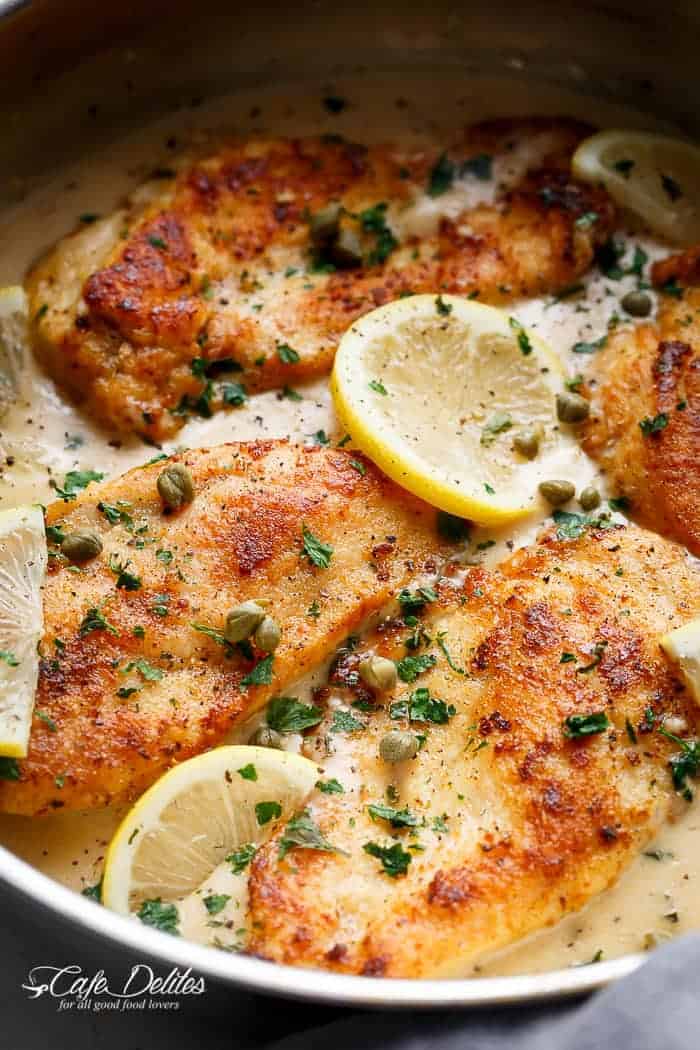 WATCH US MAKE THIS CREAMY LEMON PARMESAN CHICKEN (PICCATA) RIGHT HERE!
CREAMY LEMON PARMESAN CHICKEN (PICCATA)
Creamy Lemon Parmesan Chicken (Piccata)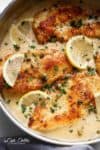 The ultimate in gourmet comfort food with parmesan cheese, garlic and a creamy lemon sauce, this Creamy Lemon Parmesan Chicken Piccata is out of this world.
For The Chicken:
2 large boneless and skinless chicken breasts (, halved horizontally to make 4)
2 tablespoons flour ((all purpose or plain))
2 tablespoons finely grated fresh Parmesan cheese
1 teaspoon salt
Cracked pepper
For The Sauce:
1 tablespoon olive oil
2 teaspoons butter ((or oil))
2 tablespoons minced garlic
1 1/4 cup chicken broth ((stock))
1/2 cup milk ((full fat or 2% — or use reduced fat cream or heavy cream))
1/3 cup finely grated fresh Parmesan cheese
2 tablespoons capers ((plus 2 tablespoons extra to garnish))
1 teaspoon cornstarch ((cornflour) mixed with 1 tablespoon of water)
2-3 tablespoons lemon juice — juice of 1 lemon ((adjust to your tastes))
2 tablespoons fresh parsley
In a shallow bowl, combine the flour and parmesan cheese. Season the chicken with salt and pepper; dredge in the flour mixture; shake off excess and set aside.
Heat 1 tablespoon of oil and 2 teaspoons butter in a large skillet over medium-high heat until butter has melted and pan is hot. Fry the chicken until golden on each side and cooked through and no longer pink (about 3-4 minutes, depending on the thickness of your chicken). Transfer onto a warm plate.

Add the garlic to the oil in the pan (spray with a light coating of oil if needed) and fry until fragrant (about 1 minute). Reduce heat to low-medium heat, add the broth and milk (or cream). Bring the sauce to a gentle simmer; season with salt and pepper to your taste; add in the parmesan cheese and capers. Continue cooking gently for about 2 minutes until thicker. (If the sauce is too runny for your liking, add the cornstarch/water mixture into the centre of the pan and mix through fast to combine into the sauce. It will begin to thicken immediately).

Pour in the lemon juice, allow to simmer for a further minute to combine. Add the chicken back into the pan, allow to simmer gently in the sauce for about a minute to soak up all of the flavours in the sauce.

Serve with the sauce over pasta, steamed vegetables, zucchini noodles or rice. Top with extra capers to garnish, lemon slices and parsley.
MORE CREAMY RECIPES!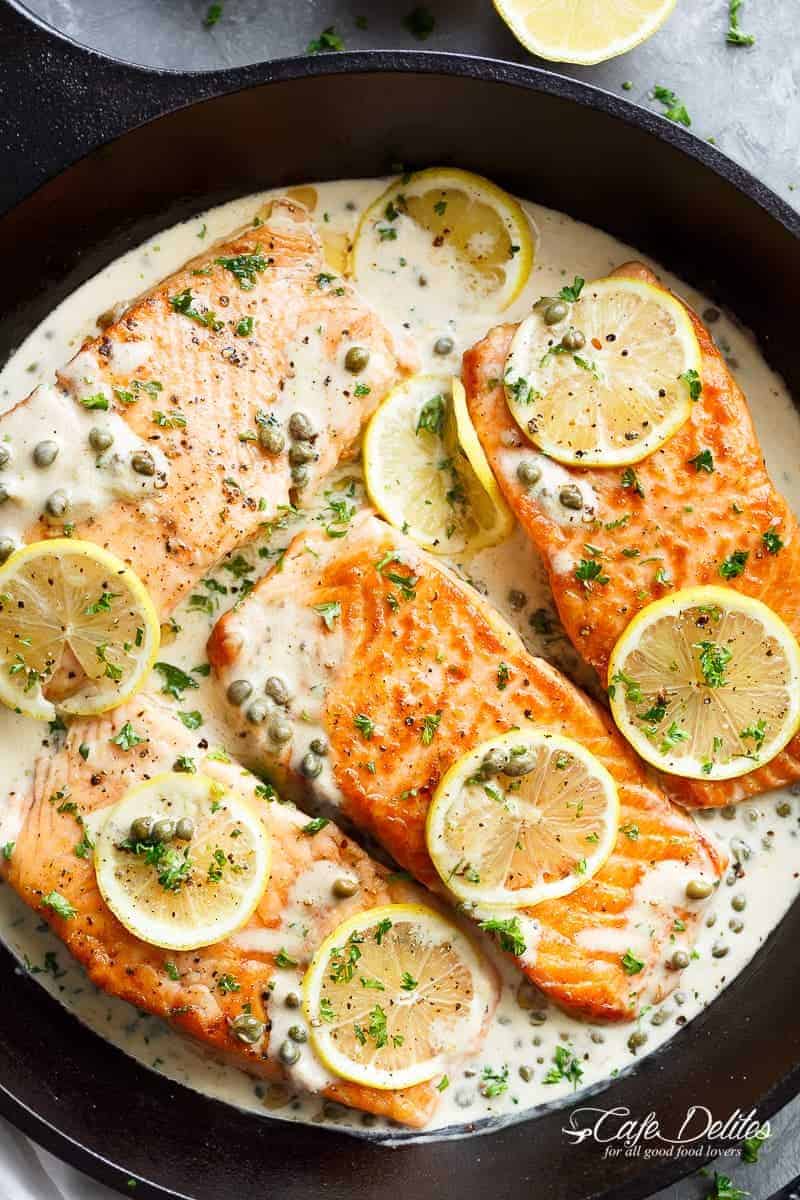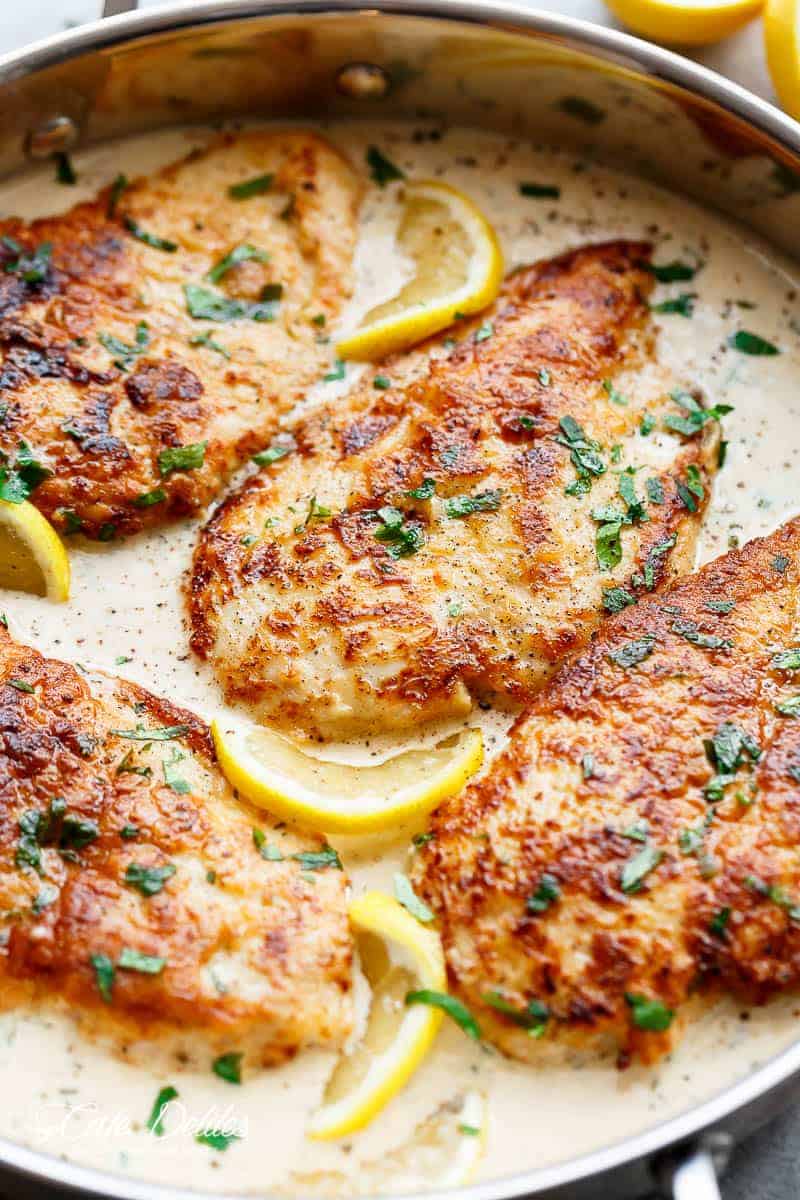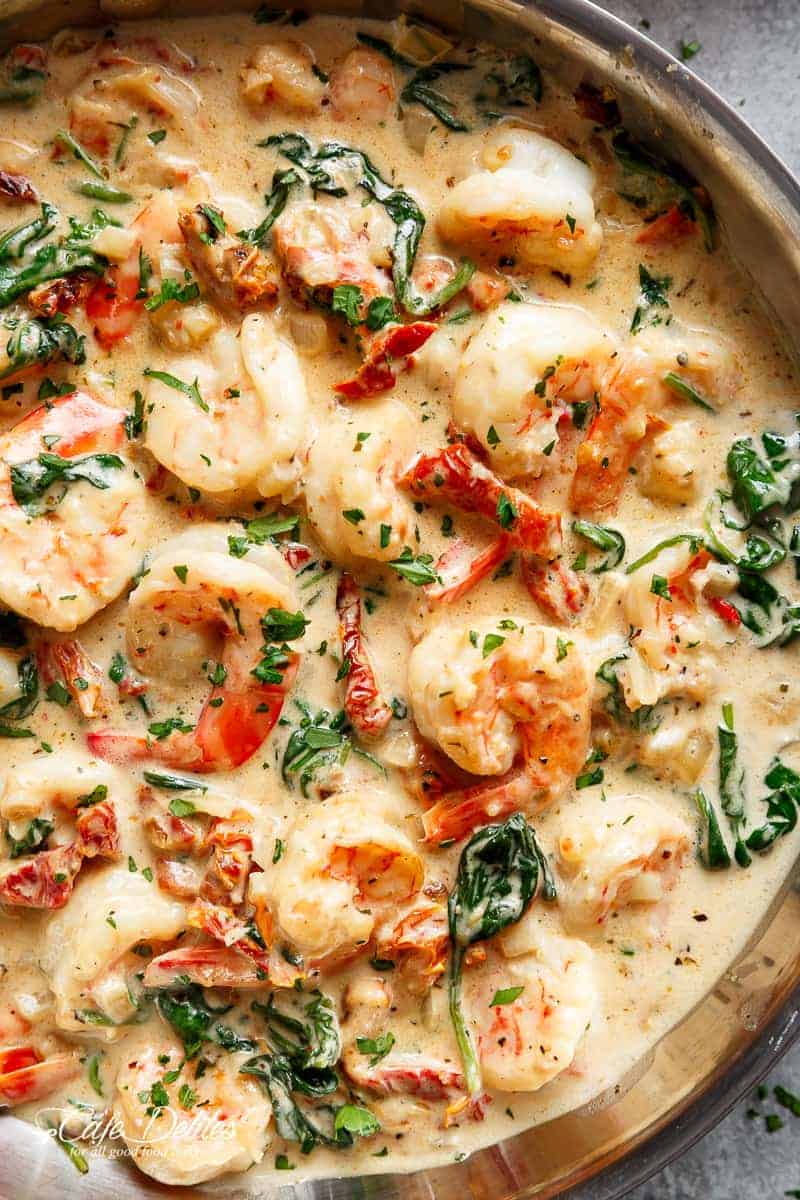 The post Creamy Lemon Parmesan Chicken Piccata (WITH VIDEO) appeared first on Cafe Delites.