The only thing easier than making these Easy and Delicious Flourless Recipes is falling in love with them. Made without flour and packed with flavor, these healthier alternatives are sure to become family favorites.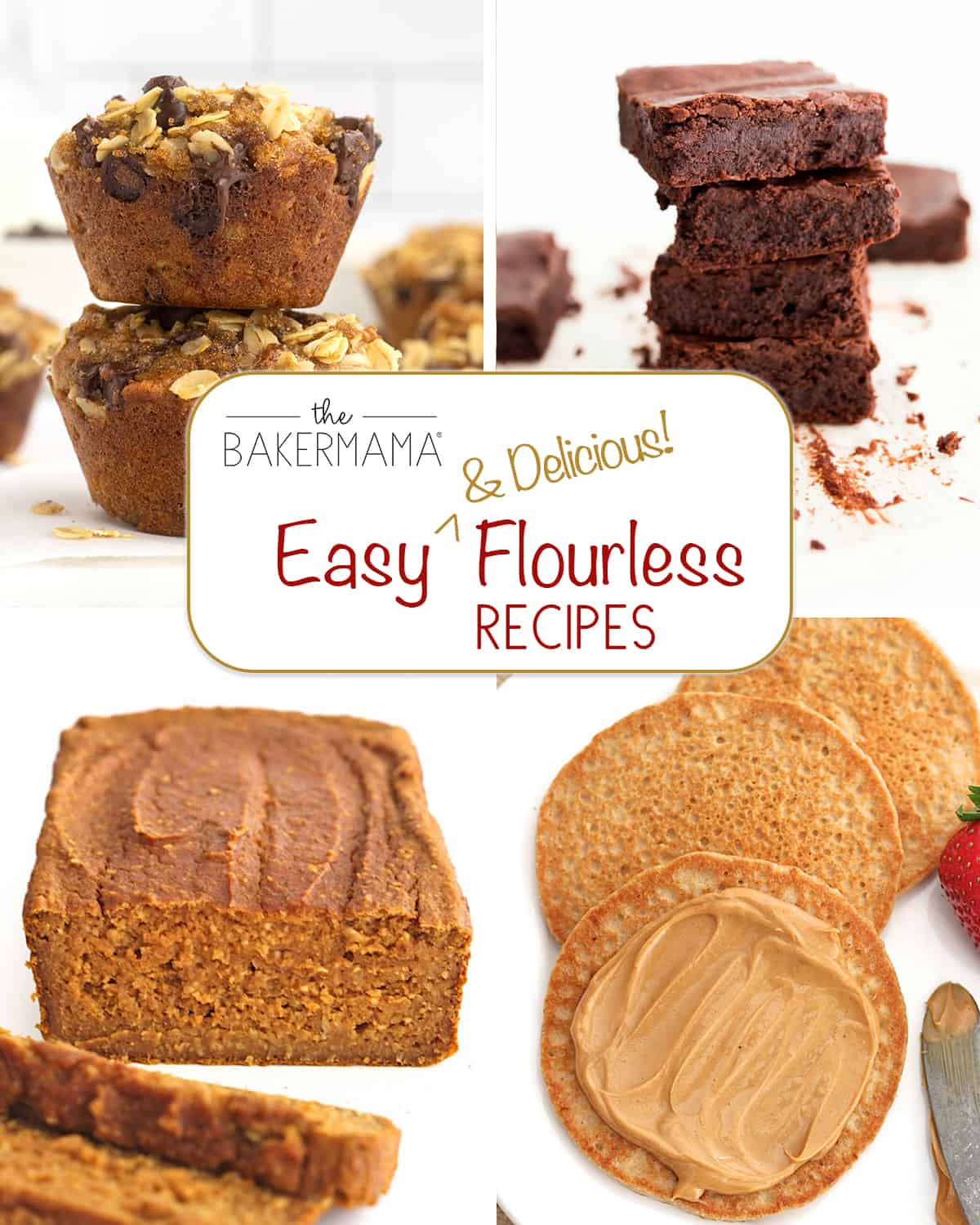 Muffins and Pancakes
Rise and shine! Simple ingredients make these muffins and pancakes big on protein and nutrition and even bigger on flavor! You'll feel great about sending them out the door with a healthy breakfast in their bellies!
5-Ingredient Flourless Banana Chocolate Chunk Oatmeal Mini Muffins that are easy, healthy, and most importantly, delicious!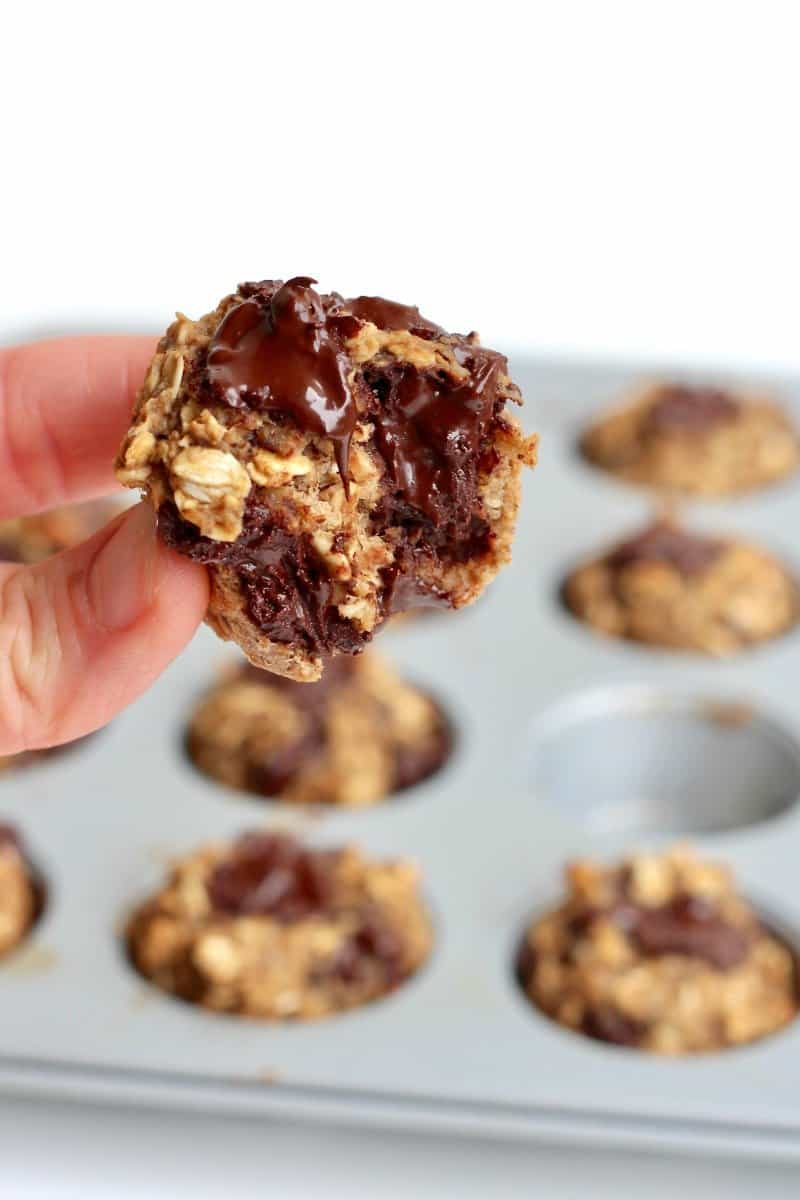 Naturally sweetened with maple syrup, these 5-Ingredient Flourless Banana Muffins are so delicious and moist, they'll never miss what's not in them. Flour-free, dairy-free and insanely tasty, you'll feel great about serving them to your family!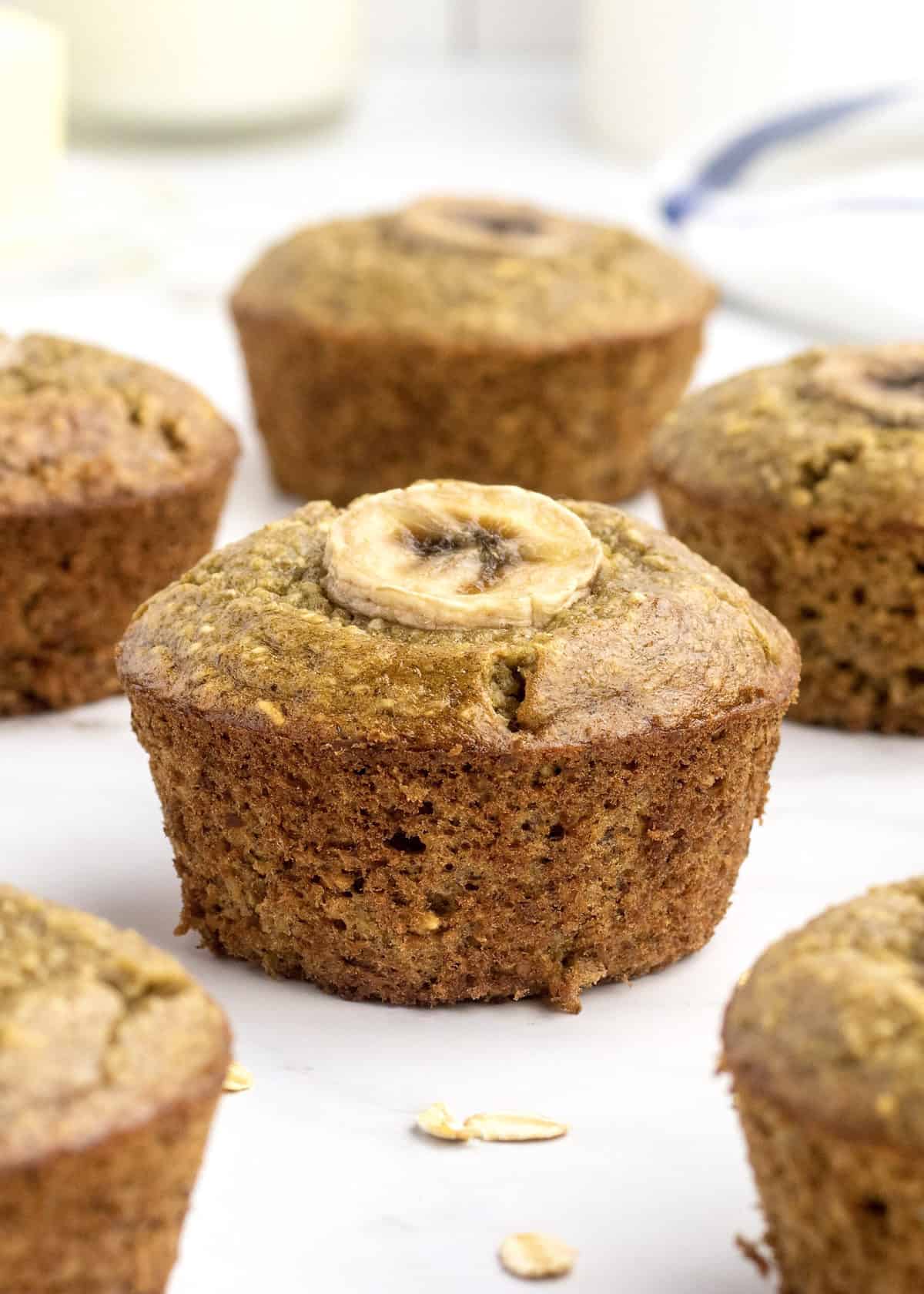 Oatmeal Chocolate Chip Greek Yogurt Muffins made with whole wheat flour, oats and Greek yogurt in a healthier, hearty muffin that everyone will love!
Start your day the right way with these fluffy, protein-packed 5-Ingredient Flourless Protein Pancakes that are easy to make and taste so great!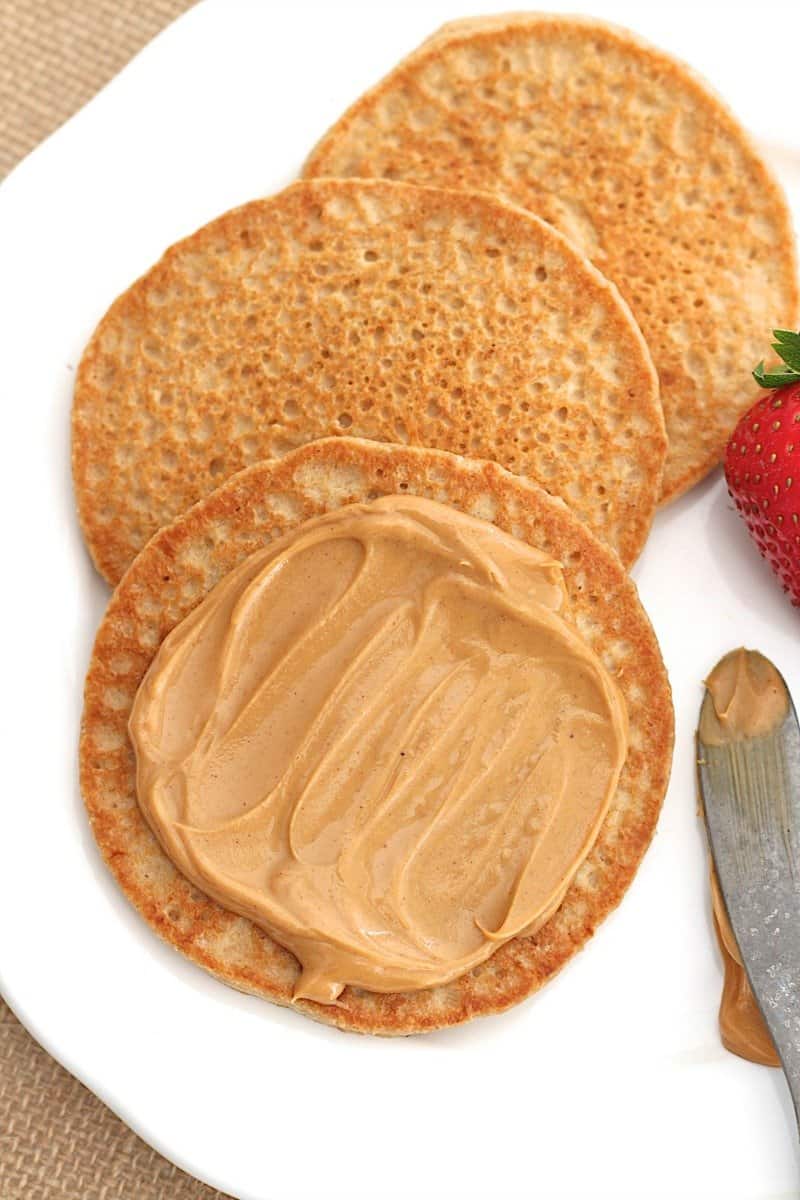 Cookies
Good for the mood and good for the body! These flourless cookies are sweet treats that happen to be a little on the healthier side.
Chewy Flourless Oatmeal Chocolate Chip Cookies you would never believe were made with no flour.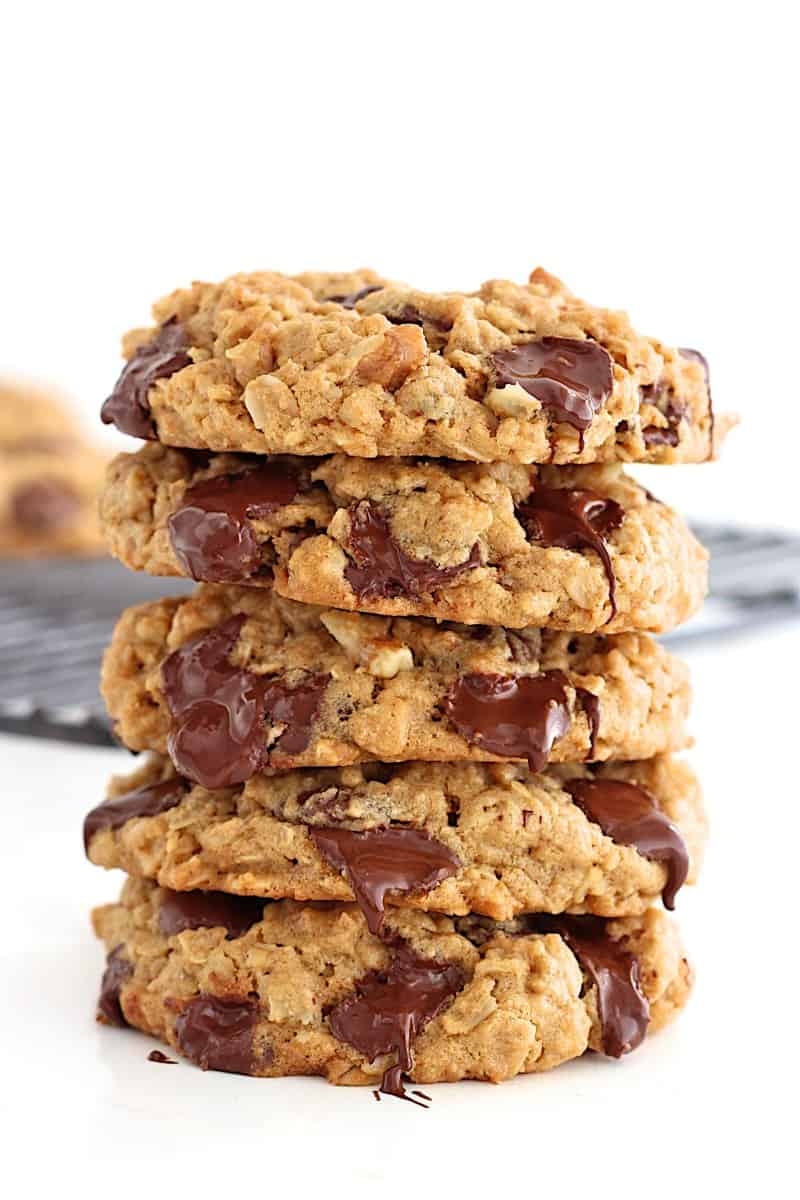 Flourless Dark Chocolate Raspberry Almond Butter Oatmeal Cookies are healthier cookies that you'll love! Rich dark chocolate and fresh raspberries are the stars of these deliciously chewy oatmeal cookies that are made without any flour, granulated sugar, real butter or oil.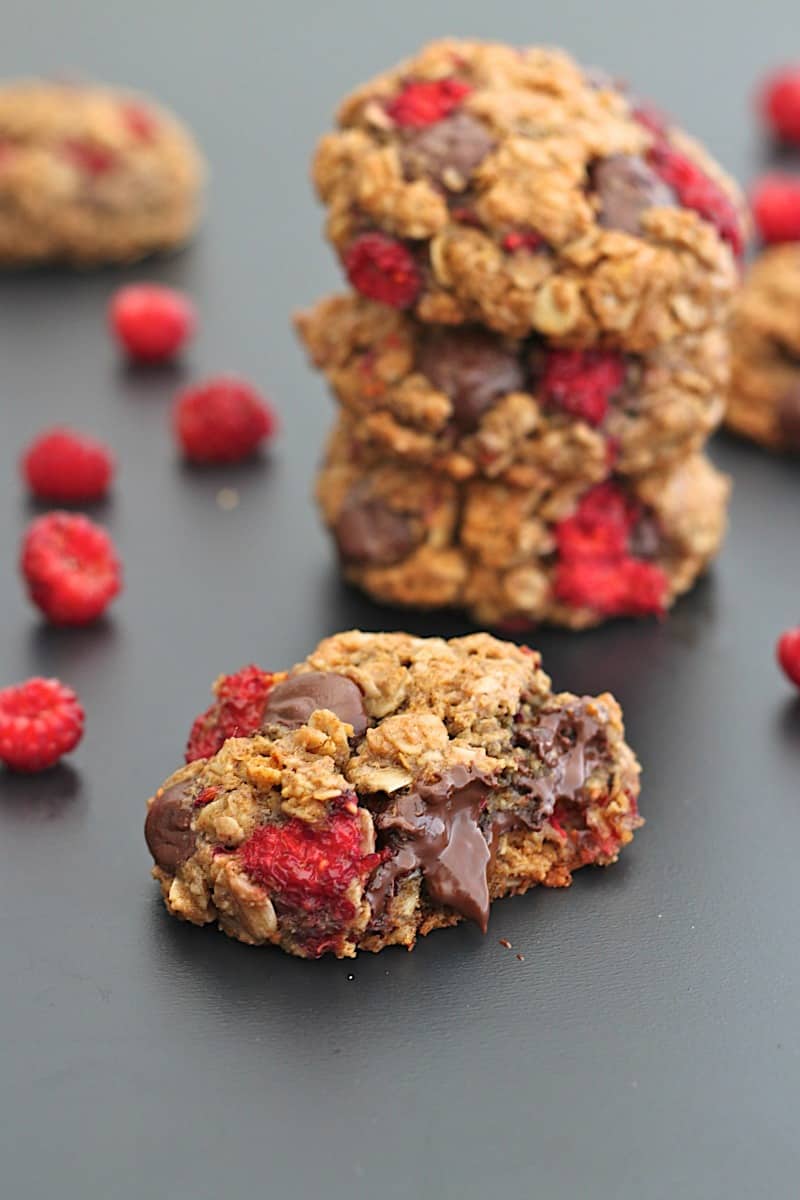 These Flourless Chocolate Chunk Cookies satisfy with every bite! Crispy on the outside, chewy on the inside, and full of rich chocolate flavor, they're sure to be a family favorite!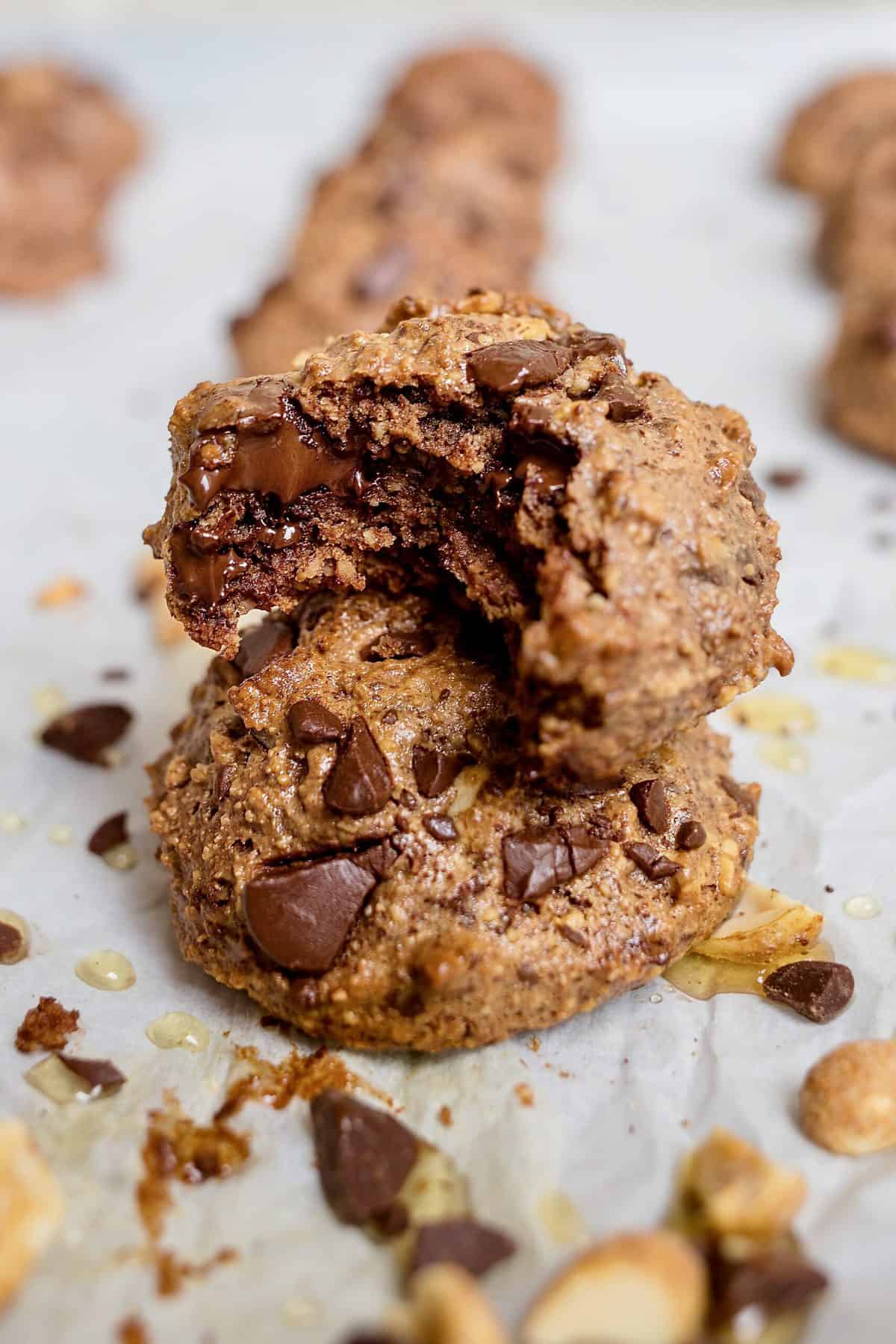 Nutella lovers rejoice! These 4-Ingredient Flourless Nutella Cookies are a delicious dream come true.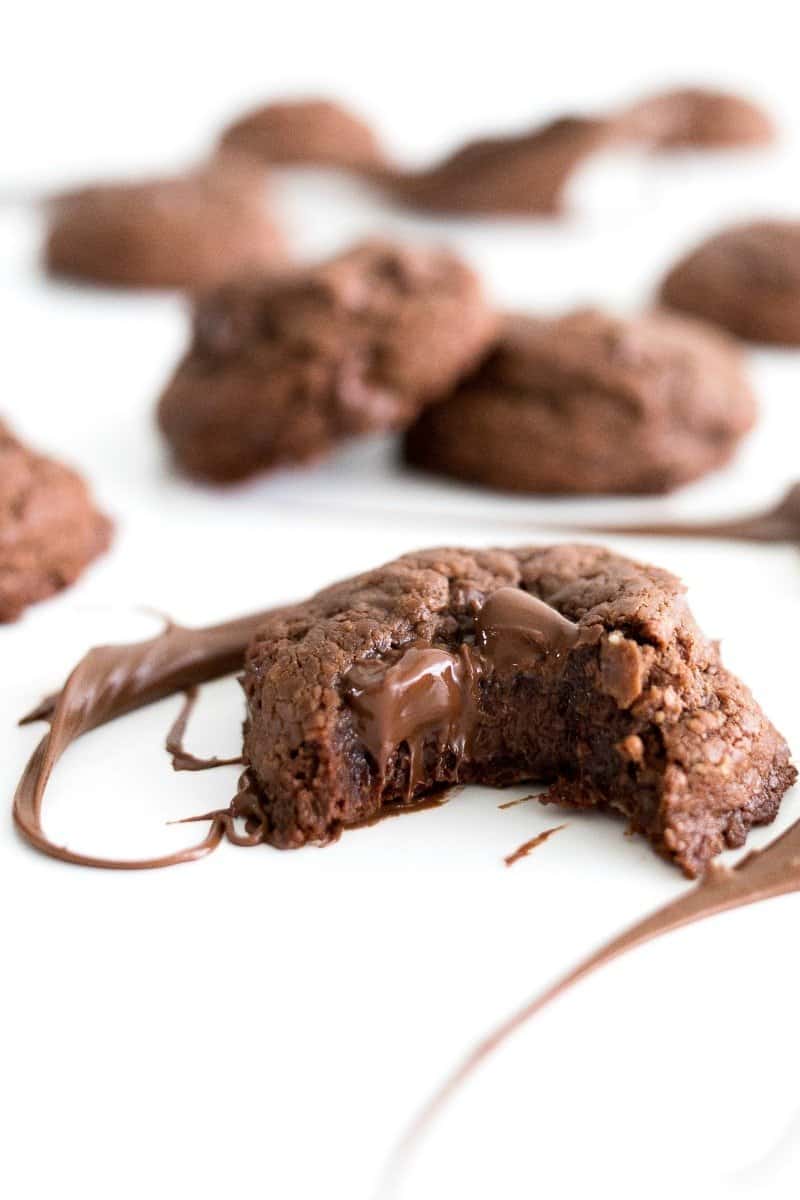 These Healthy Flourless Peanut Butter & Jelly Cookie Sandwiches are a fun and healthier twist on the classic PB&J sandwich that your kids will go crazy over! They make for such a great breakfast, lunch or after school snack.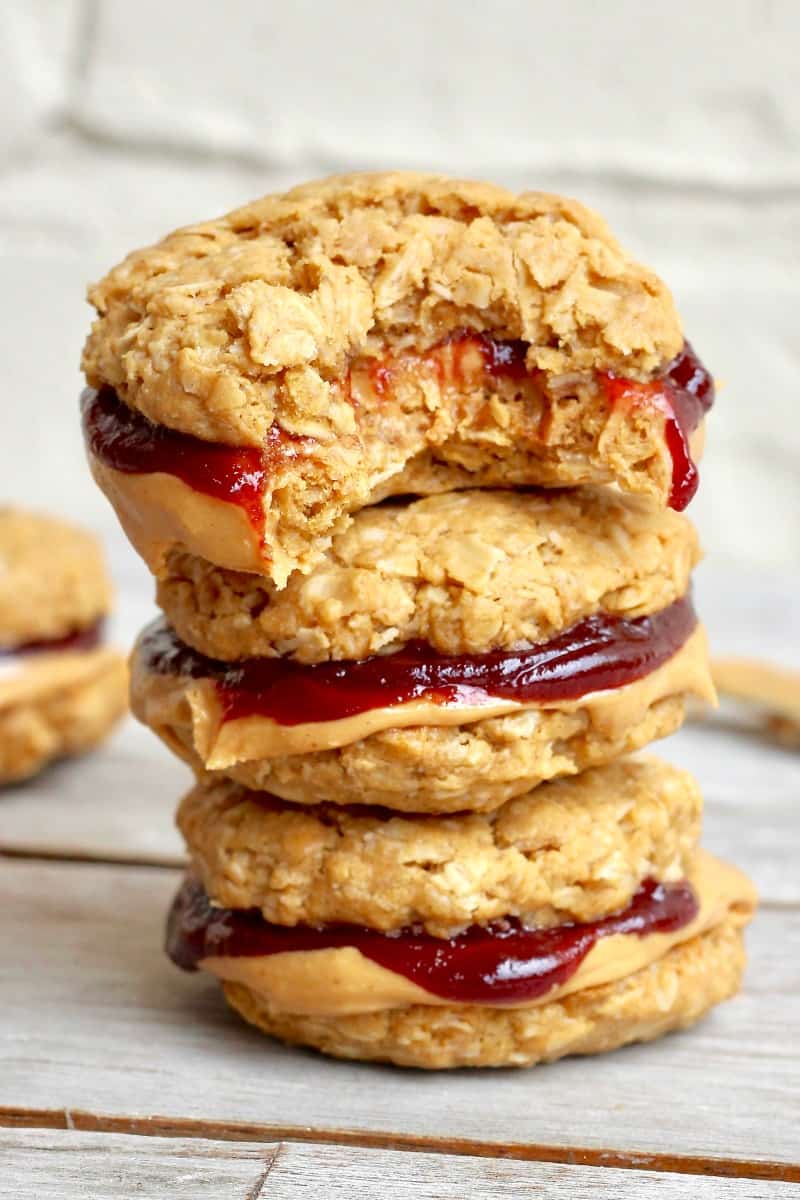 Bars and Brownies
I'm raising the bar! These scrumptious bars and brownies might be missing flour, but they're full of AWESOME.
Bake these tasty Flourless Monster Cookie Bars that are loaded with oats, peanut butter, mini chocolate chips and mini M&Ms. Easy, fun and oh so yum!!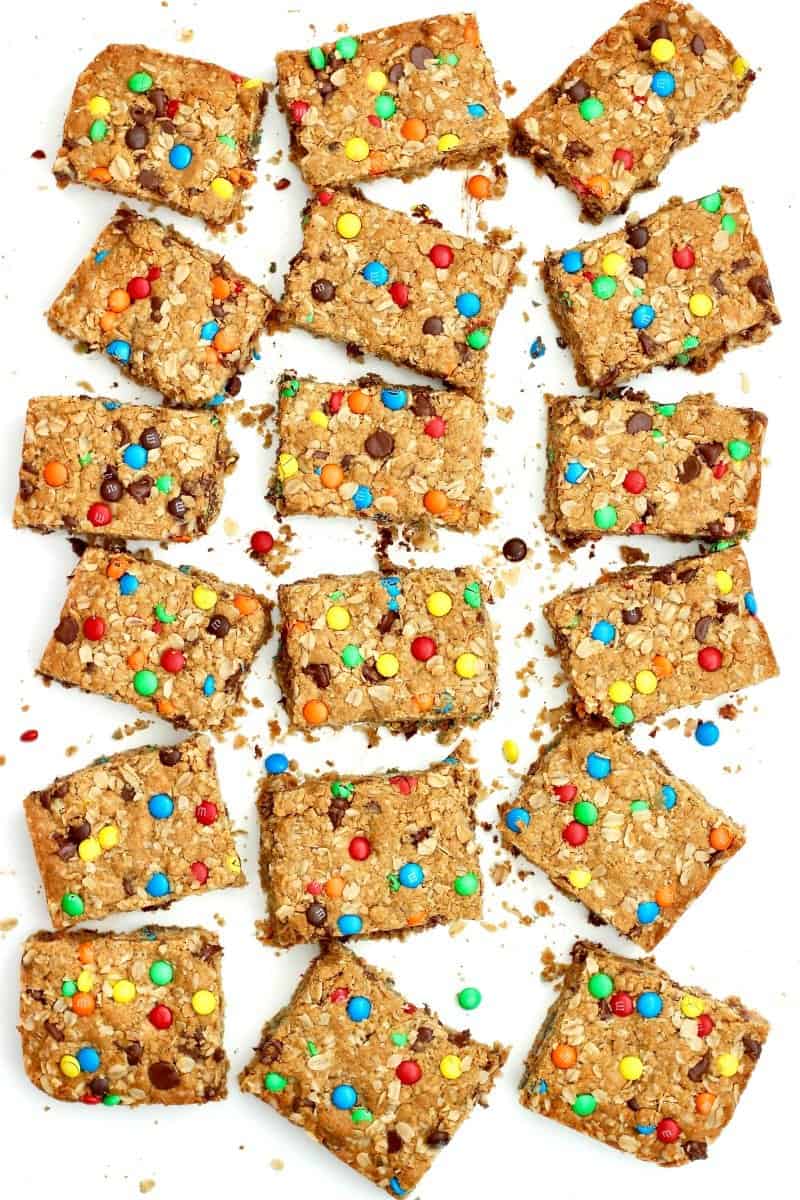 My 3-Ingredient Peanut Butter Honey Oat Bars are the perfect healthy snack. They're so easy to bake and you probably always have the ingredients on hand!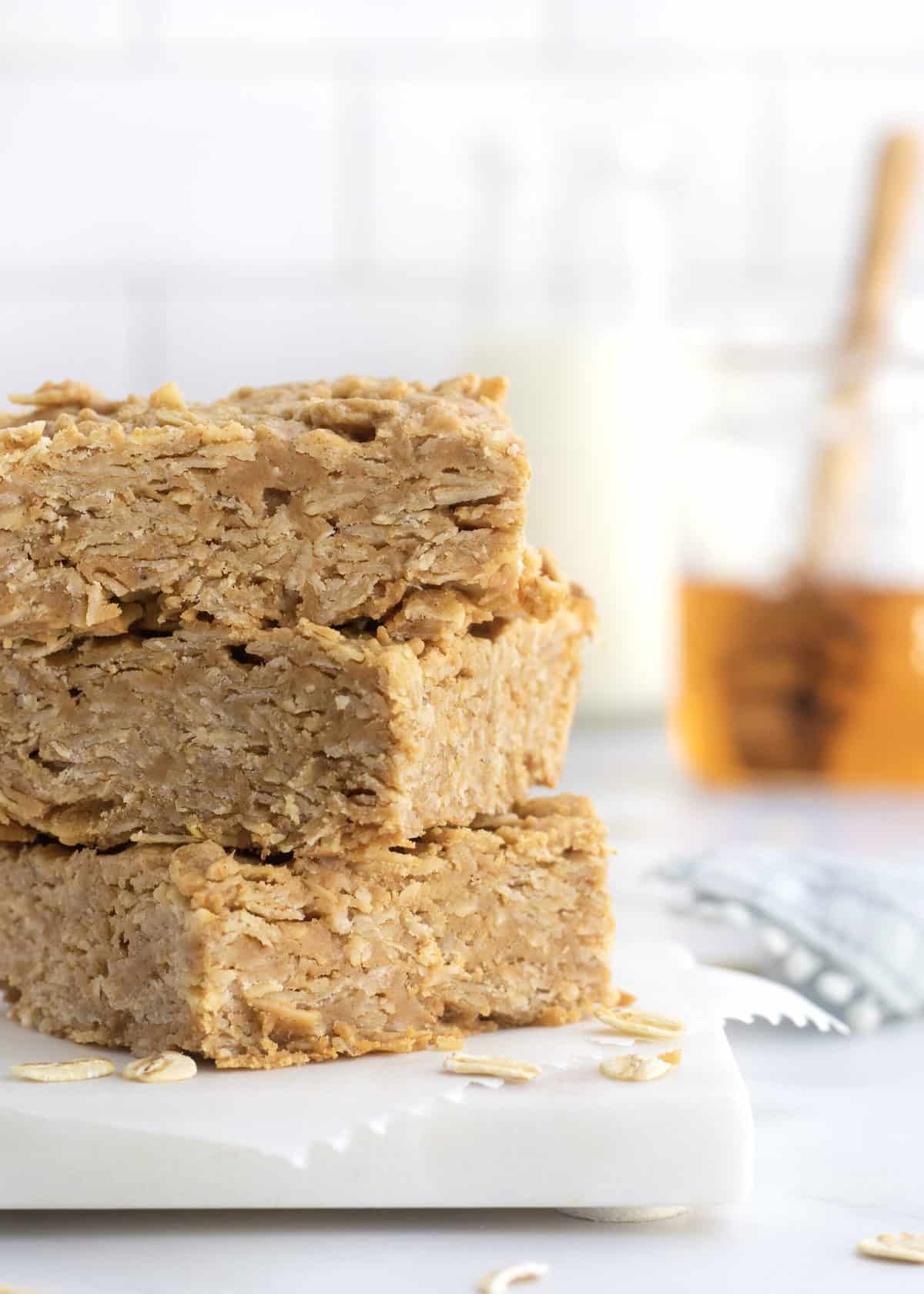 When life hands you overripe bananas, bake up some Peanut Butter Oatmeal Chocolate Chip Banana Bread Bars with Peanut Butter Oat Streusel. Whew, that's a mouthful! A delicious, chewy, chocolatey mouthful.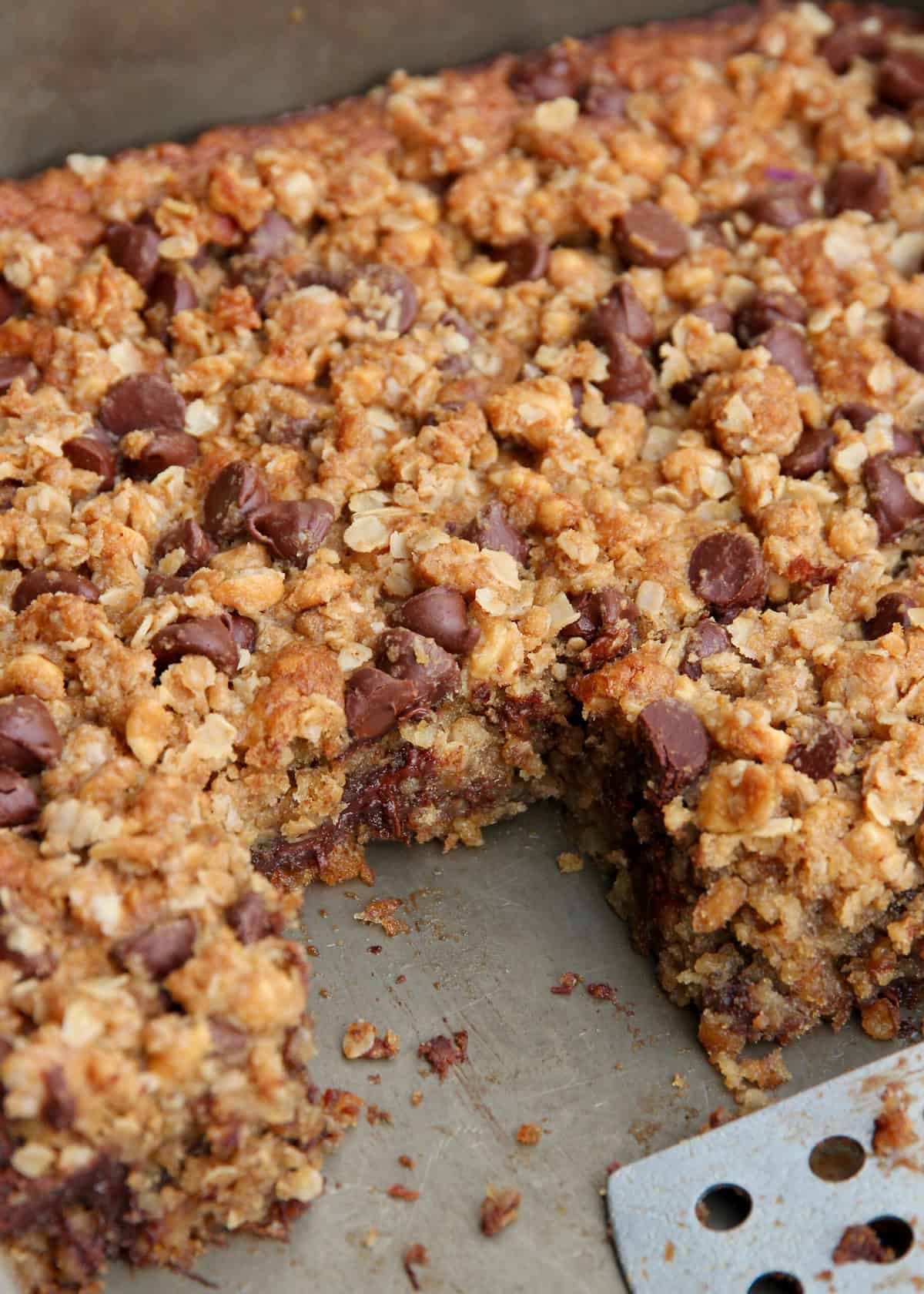 5-Ingredient Flourless Brownies ready to go in the oven in just 5 minutes baking to fudgy, crackly-topped brownie perfection!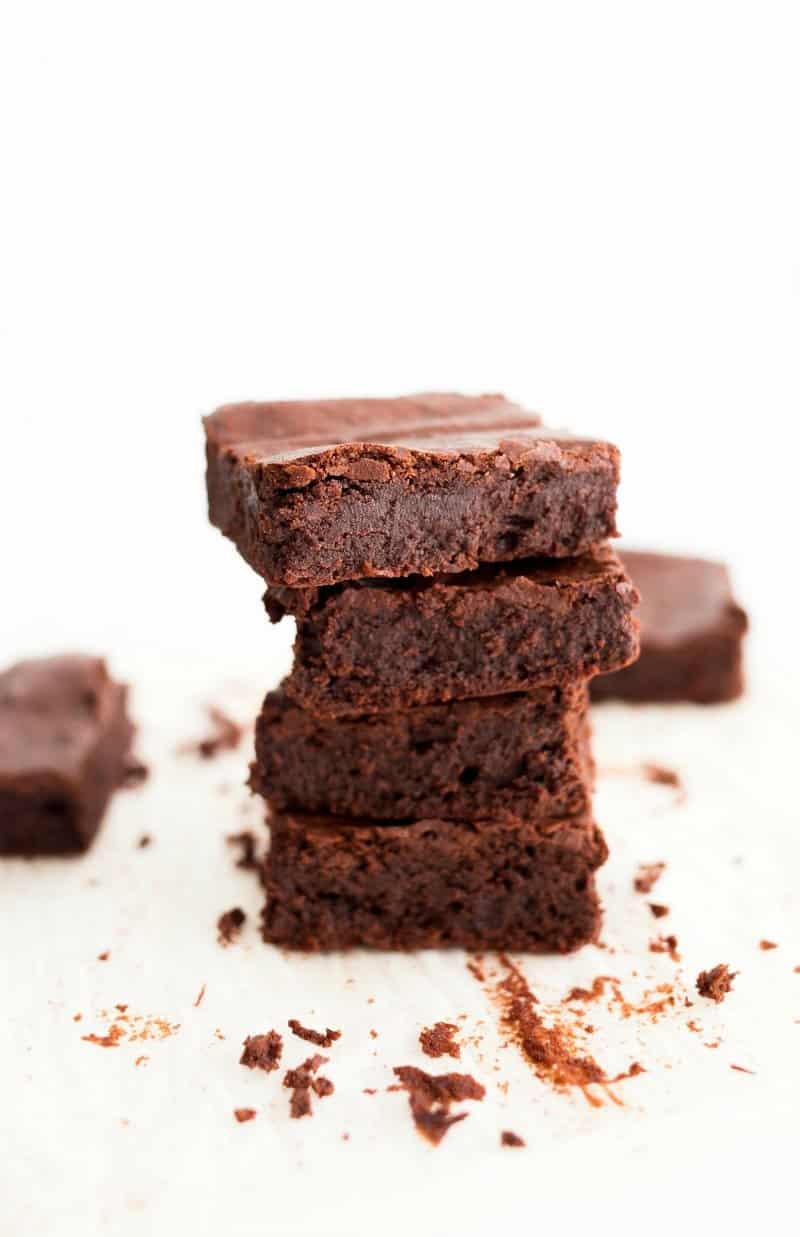 Quick Breads
These flourless quick bread recipes are unbelievably delicious! They're all easily made in the blender with minimal ingredients and you'd never believe they don't have any flour, butter, oil or granulated sugar in them.
This Flourless Chocolate Banana Bread is so fudgy and perfectly tender that you'd never believe it is made without any flour, oil, butter or granulated sugar in it. Unbelievably delicious!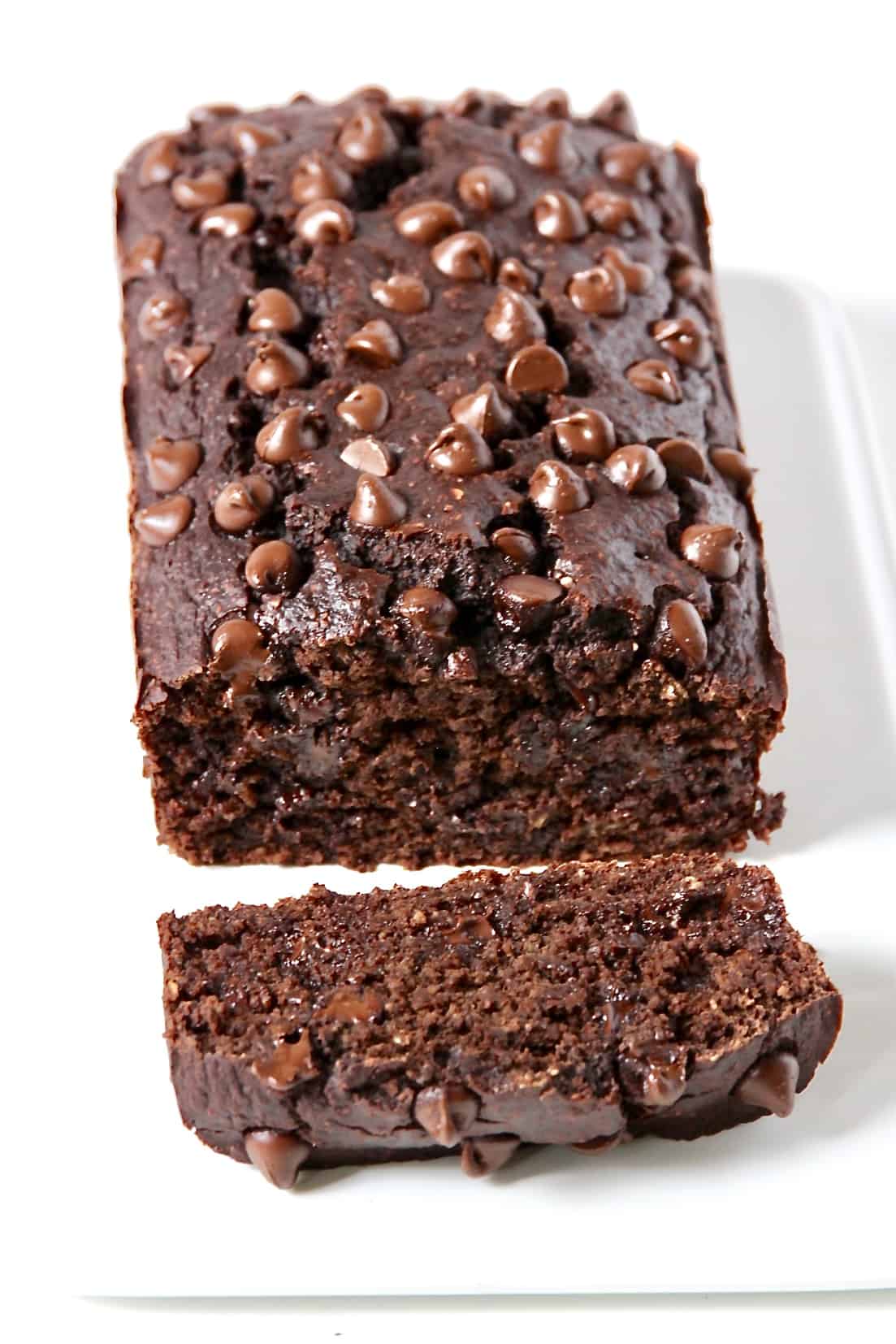 Healthy Flourless Fresh Apple Bread made without sacrificing flavor or texture. No flour needed, sweetened with honey, and loaded with fresh apples, it's quick to make and tastes so great!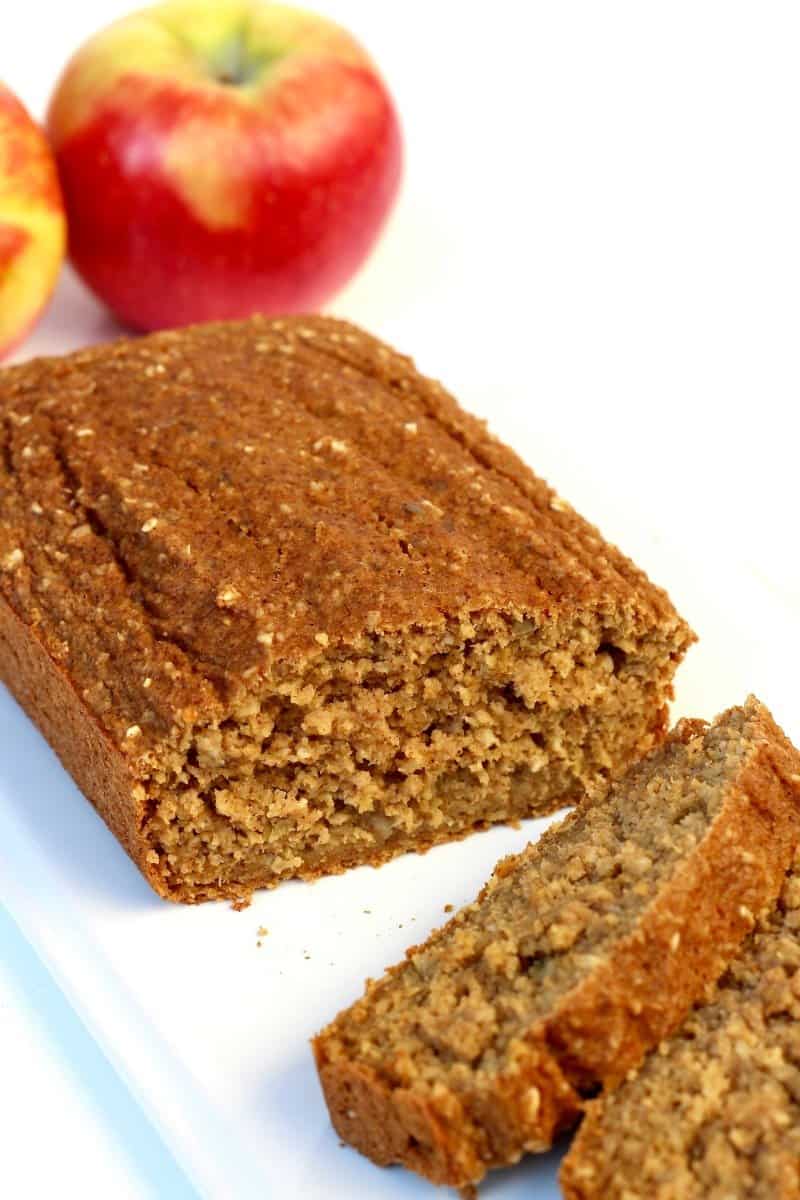 We certainly had to have some variations with chocolate, because chocolate, my friends! This 4-Ingredient Flourless Chocolate Chip Banana Bread never ceases to amaze us. Made with just oats, banana, peanut butter and chocolate chips, it is so delicious. We crave it constantly!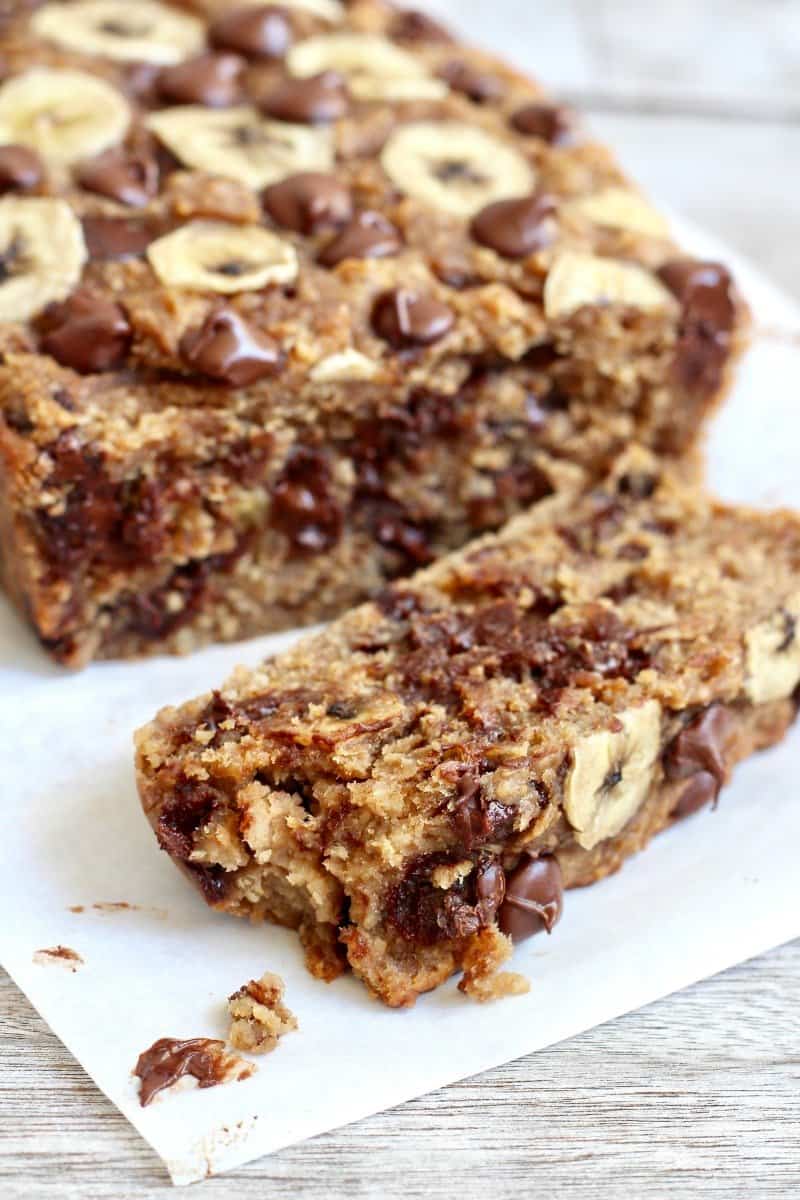 Just 6 ingredients is all it takes to make this  hearty loaf of Healthy Flourless Pumpkin Bread that's naturally sweetened with maple syrup.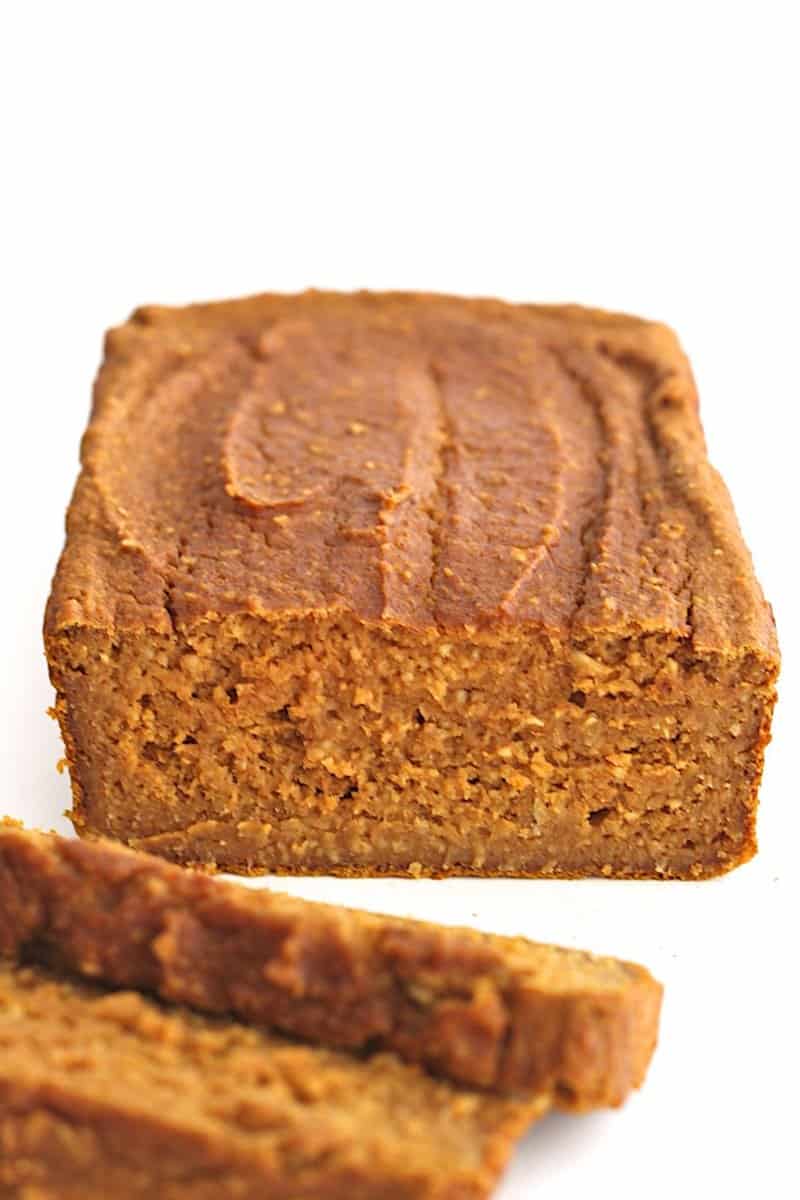 Healthy 5-Ingredient Flourless Banana Bread that's moist, oaty and naturally sweetened with maple syrup.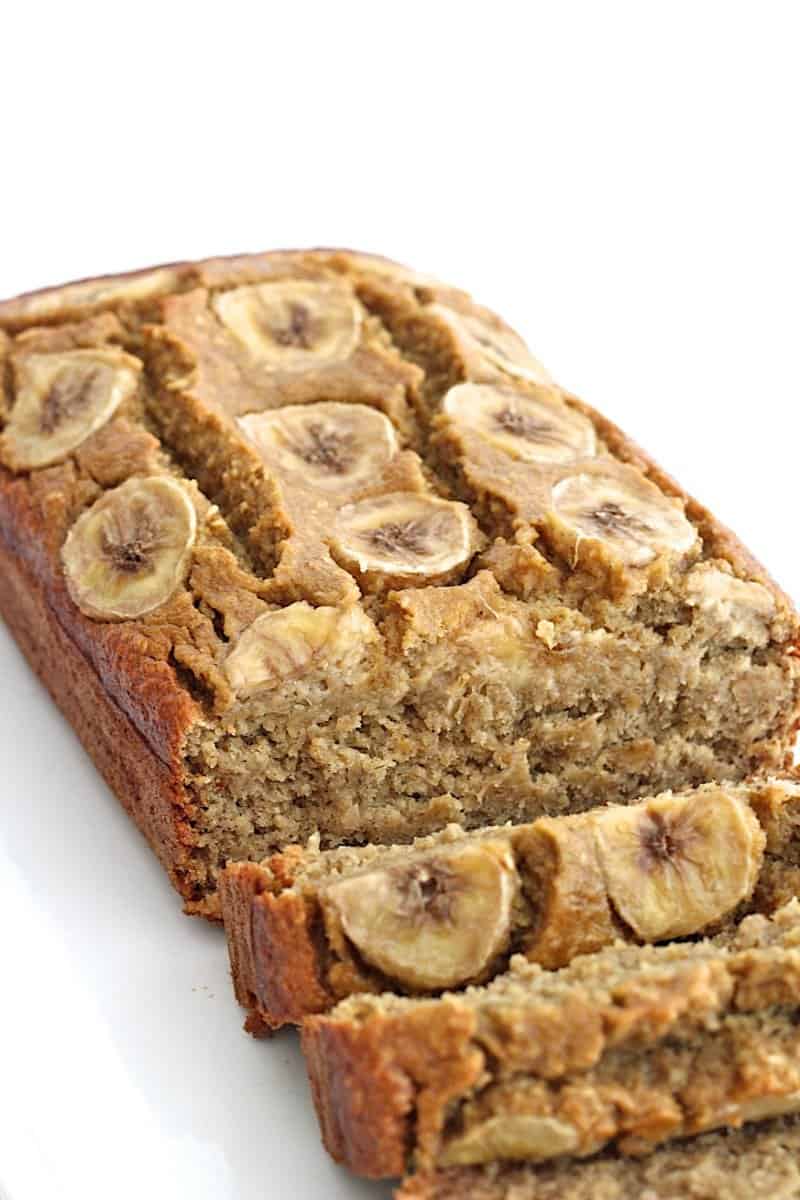 If you make any of these Easy and Delicious Flourless Recipes, be sure to snap a picture and share it with me or tag me on Instagram @thebakermama so I can see.
 I love seeing how inspired and creative y'all get with the recipes I share. Enjoy!
xoxo,