This Cheesy Cauliflower Casserole is a blend of cauliflower florets, cheddar cheese, bacon, and creamy sauce. And it's super easy to make—perfect for the holidays, or anytime! Kind of like a Loaded Baked Potato…but without the carbs!
Looking for more Thanksgiving sides? Try this easy corn casserole recipe!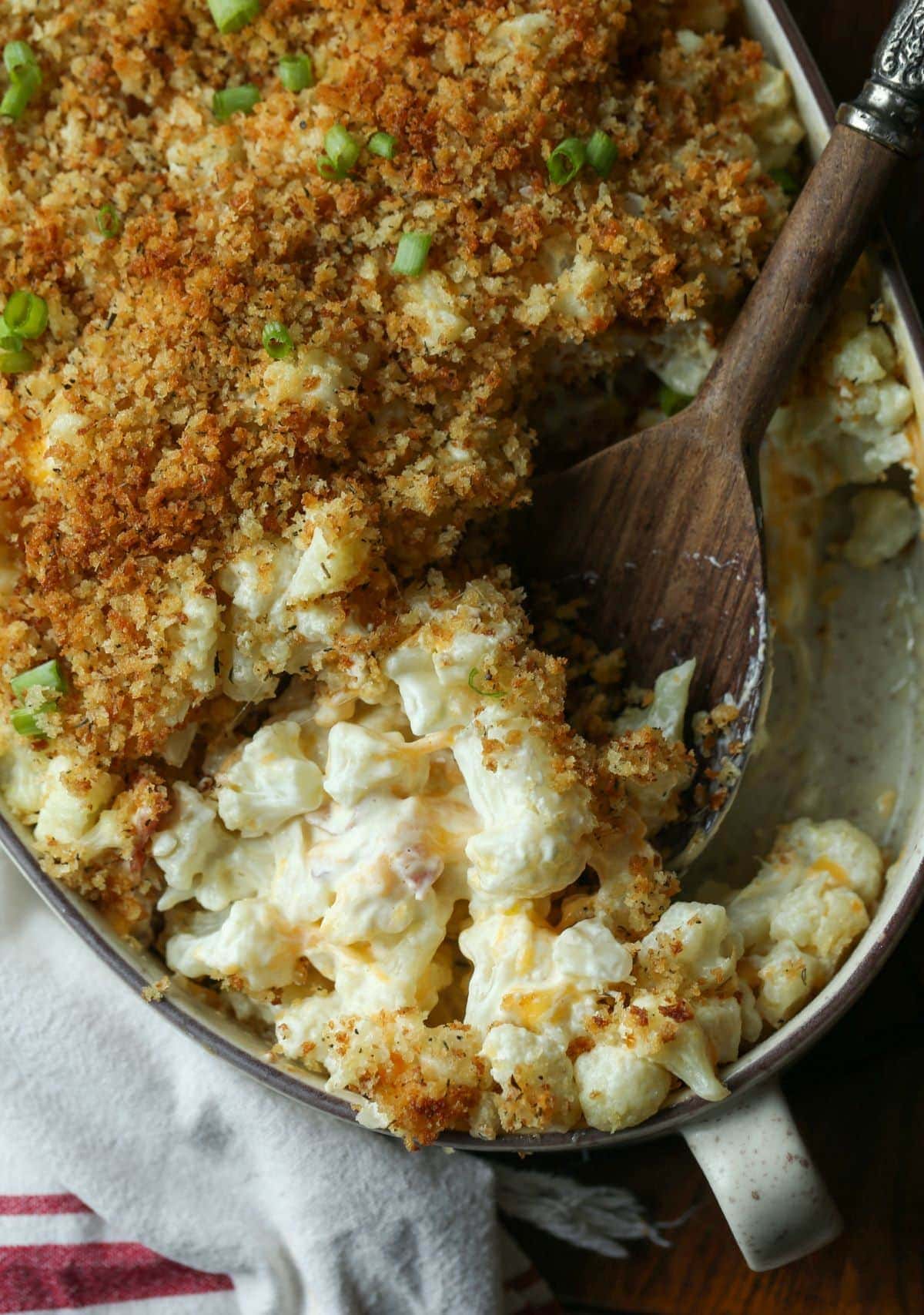 An Easy, Cheesy Loaded Cauliflower Casserole
Do you love all things au gratin? I do, too. In fact, any creamy, cheese-filled casserole is fine with me! From good old broccoli and cheese casserole to Chicken Cordon Bleu Casserole and everything in between, cheesy bakes are one of my favorite ways to serve up a saucy main course or side dish.
Let me introduce you to this gorgeous dish: a cheesy cauliflower casserole that is not just delicious—it's made almost completely from scratch. Plus, it turns into a keto, low carb side with one easy swap (see the "Tips and Variations" section below)!
With a base of cream cheese, sour cream, and grated cheddar, plus a sprinkling of bacon and bread crumbs, this cozy casserole turns regular old cauliflower into a warm and cozy veggie option the whole family will devour!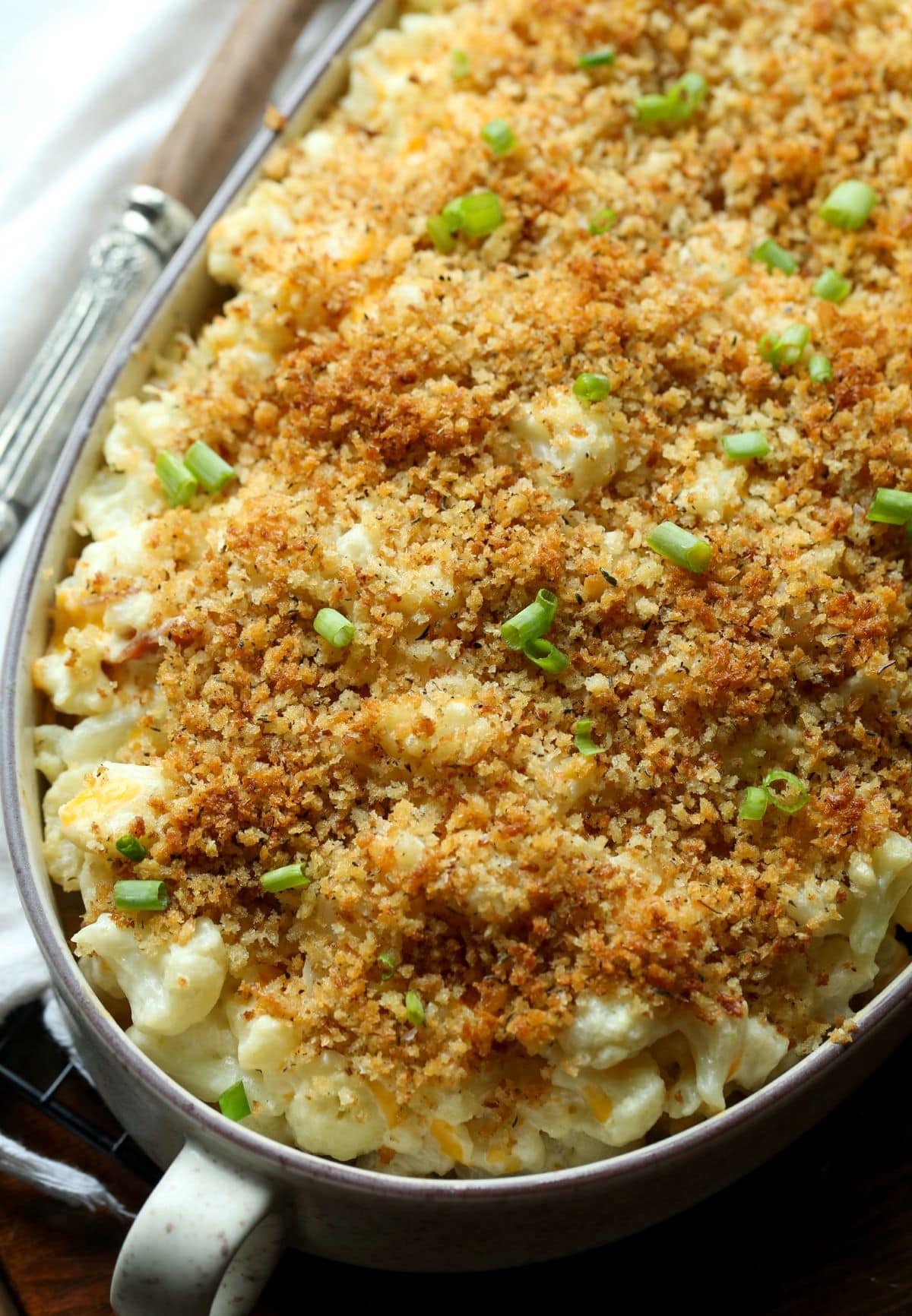 What You'll Need
This dish is easy to bring together with some basic ingredients, but one thing you won't find is cream of mushroom soup. It's just not necessary to make this casserole super creamy and cheesy!
Cauliflower: I use frozen cauliflower and just cook it according the package directions; you could also cook and drain fresh cauliflower florets, if you prefer.
Cream Cheese: Bring the cream cheese to room temperature before you get started.
Bouillon: My favorite brand is Better Than Bouillon, but you can use whatever chicken bouillon you like, or leave it out and just increase the salt and seasonings.
Sour Cream: This helps create the creamy cheese sauce. You could also use Greek Yogurt.
Grated Cheese: Cheddar is my go-to, because it has a strong, cheesy taste! Colby and monterey jack would also be good options.
Bacon: Chop up six slices of your favorite bacon, cooked. 
Butter: Unsalted or salted is fine. You may need to adjust the salt in the recipe depending on what you use, but I have not found it to make much difference overall.
Panko: These crispy breadcrumbs add plenty of texture!
Salt and Pepper
Thyme: Dried is fine, or you can mince up some fresh thyme leaves (no stems).
Green Onions: Optional, for garnishing the casserole.