Soft and Chewy Malted Oatmeal Chocolate Chip Cookies are easily one of the best oatmeal cookies ever! The subtle malted milk flavor adds a hint of something special and adds to the chewiness of the cookie!

Can you even with these? I mean how have I not thought of this combo in the last 10 years that I've been blogging? I feel like I've let down the whole world, myself included. I mean I am ALL about a malted cookie. My Soft Malted Chocolate Chip Cookies are some of my most favorite ever ever, so why in the world haven't I made more versions? Anyhow, I was in Asheville, NC a few weeks ago and we visited a place called French Broad Chocolates (which was awesome btw), and they had a malted oatmeal cookie on the menu. My brain basically exploded. I almost yelled, "HOW HAVE I NOT MADE THAT?" It's such a simple idea.
Of course I ordered the cookie to try it…and I have to say I was completely underwhelmed, although everything else we ordered was outstanding. But I knew that I could do better. And I did. So much better.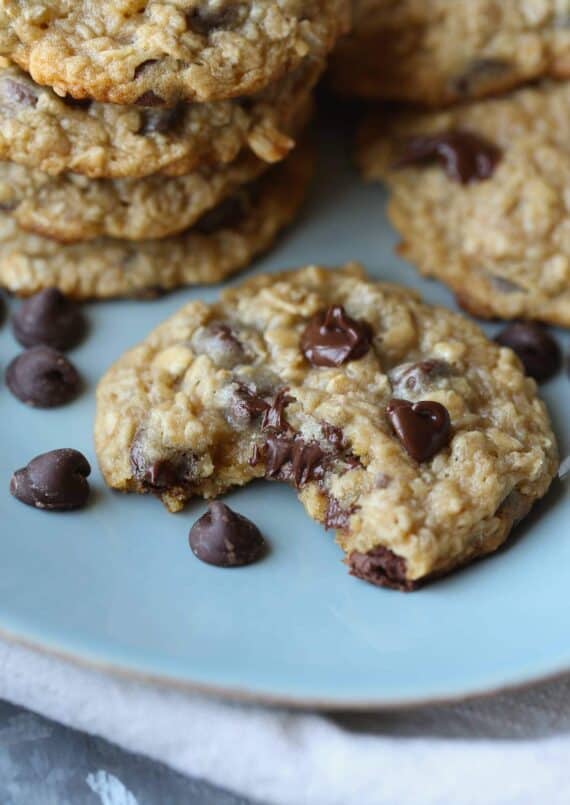 MY OTHER RECIPES
I essentially combined my (perfect) Oatmeal Raisin Cookies and my Soft Malted Chocolate Chip Cookies together with a few minor tweaks and the result was solid.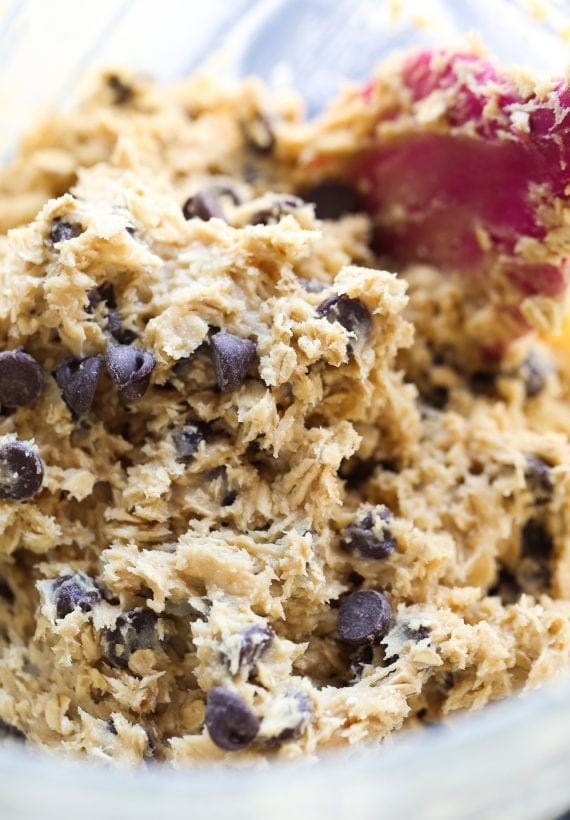 Much like both of my recipes, with these I also recommend chilling the dough. I know, I'm sorry. I mean you don't HAVE to…but the flavors combine so nicely, and also you will get a thicker cookie if you bake it chilled. If you just don't want to chill the dough, they won't be ruined, they will just be a little thinner, and the flavors just aren't as extra, if that makes sense. It does, right?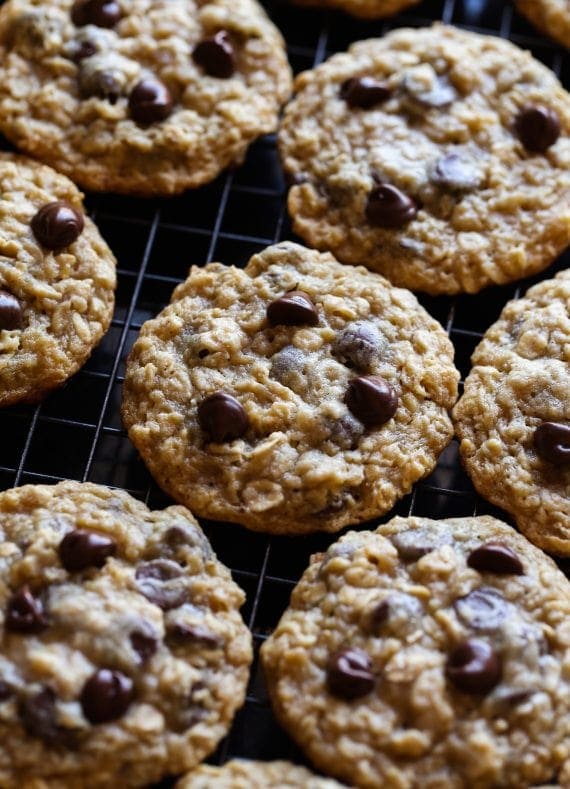 You can also use either Quick Oats (which I recommend for these) OR old-fashioned oats, either will work, it's just a texture difference. I enjoy them both ways, but for this cookie I like the quick oats (which are really just old-fashioned oats cut smaller).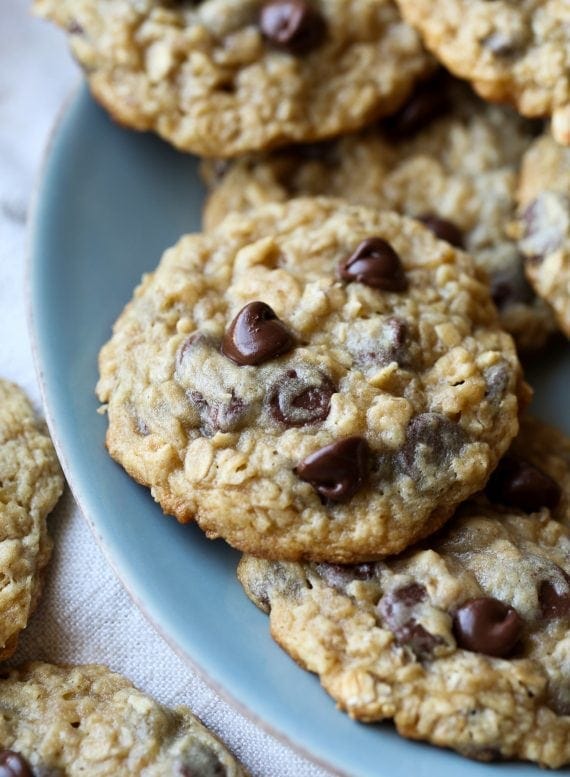 If you aren't a malt fan, I think you'll still like these. The flavor is subtle, and the malted milk powder just adds a nice chew to the cookie! I find my malted milk powder at my supermarket near the hot chocolate mix, OR you can get it here.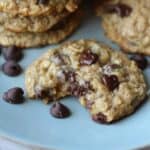 Malted Chocolate Chip Oatmeal Cookies
Author:

Prep Time:

10 minutes plus chill time

Cook Time:

10 minutes

Total Time:

-25379160.25 minute

Yield:

36 cookies
---
Ingredients
1 cup butter, room temperature
1 cup light brown sugar
1/2 cup granulated sugar
2 eggs
1 tablespoon vanilla
3/4 cup malted milk powder
1/2 teaspoon baking soda
1 teaspoon kosher salt
1 1/2 cups flour
3 cups quick oats
2 cups semi-sweet chocolate chips
---
---
Notes
Store airtight for up to 3 days.
The flavors really mix together well when you allow the dough to chill. Also, you will produce a thicker cookie when the dough is baked chilled. If you don't want to chill the dough, the results will still be good, it will just be a thinner cookie.
Related