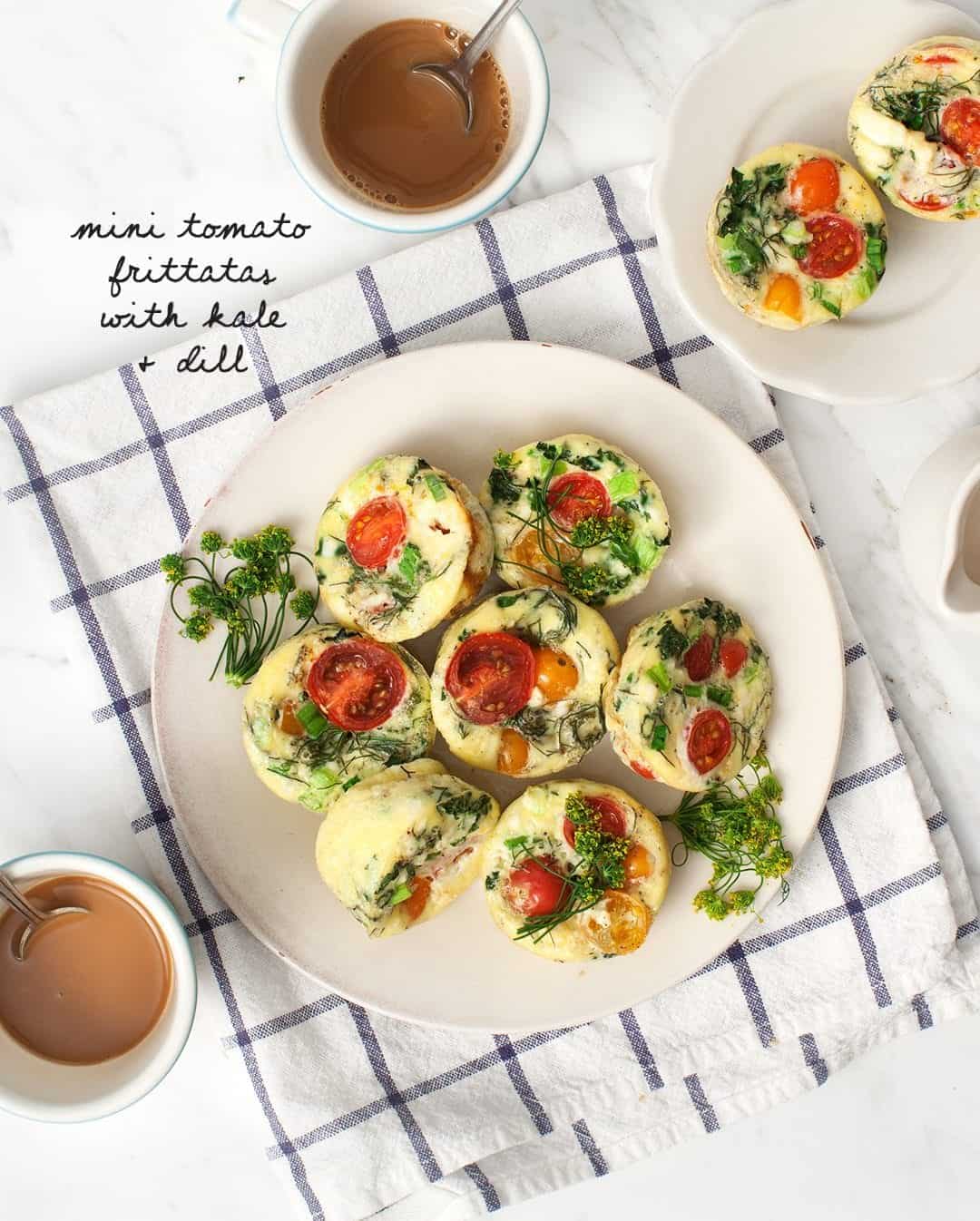 A few weeks ago, Jack stopped by the farmstead and came home with a small haul of vegetables. As he walked in the house with bags of produce, he pulled out this bouquet of flowering dill and handed it to me. "I thought you would think this was pretty," he said as my heart completely melted. He's not usually one for on-the-fly romantic gestures, and I'm not the kind of girl that loves to be showered with roses and gifts… but, as you know, I LOVE a pretty vegetable so I was especially smitten by this herbaceous gesture.
When you've been together as long as we have, it's the little moments, not fancy things, that are the most special. And speaking of being together for a long time – tomorrow is our wedding anniversary :). I'm realizing as I type this that I could have chosen a more romantic recipe to post for the occasion, but hey, this is real life and it's not always fancy.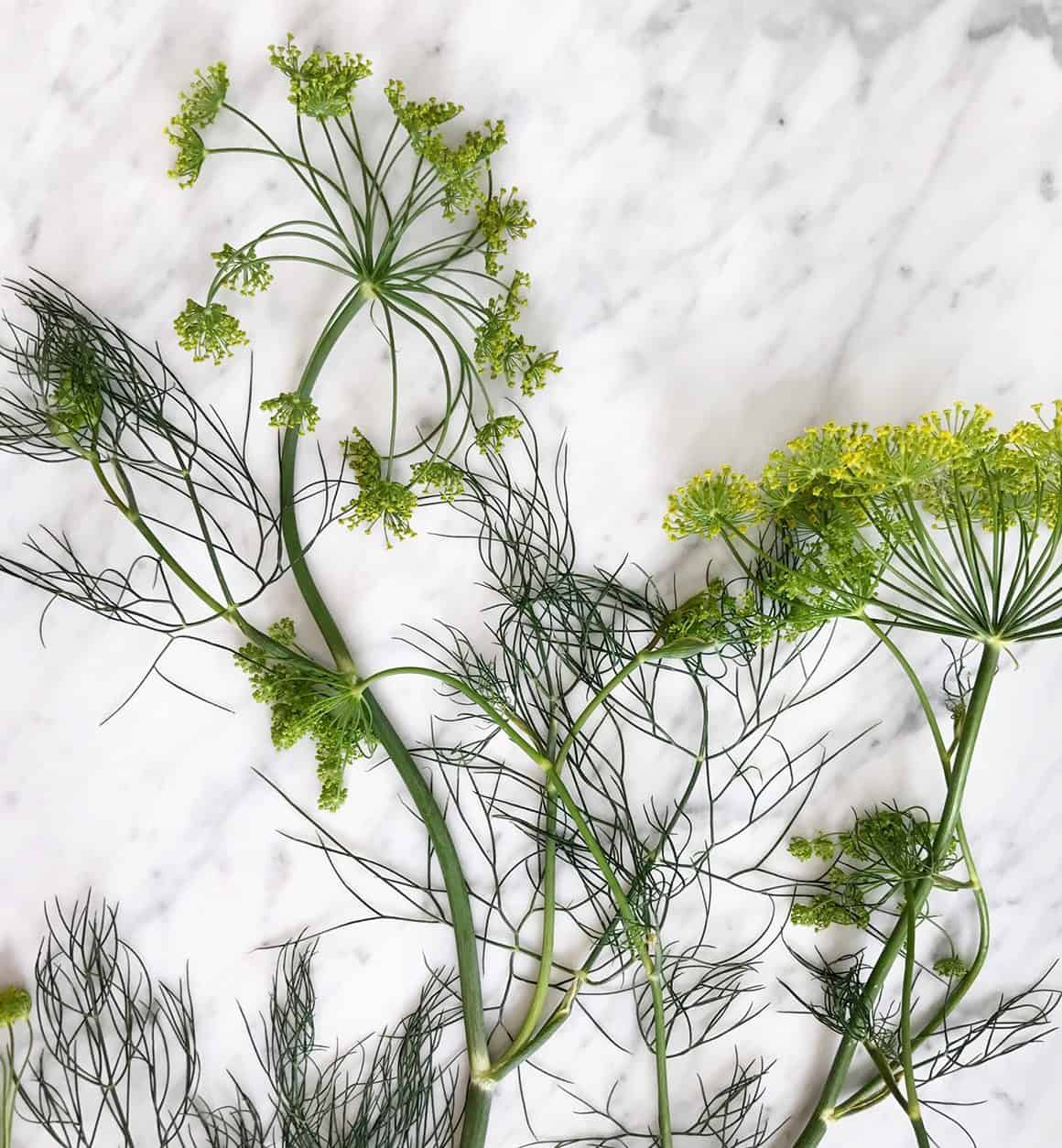 I love dill and eggs together so that's how this recipe started. I thought these mini frittatas would be a great make-ahead breakfast, and in fact they are. They keep well in the fridge for a few days and are a great way to start the day if you like an eggy protein breakfast like I often do.

Of course, these vegetables can be mixed up and swapped out seasonally (I love a sweet potato frittata later in the fall), but these are super delicious with tomatoes, scallions, kale, a touch of dijon mustard, and of course fresh dill.


Oh, and you don't actually need flowering dill to make the recipe, just regular fresh dill is fine!

Mini Tomato Frittatas with Dill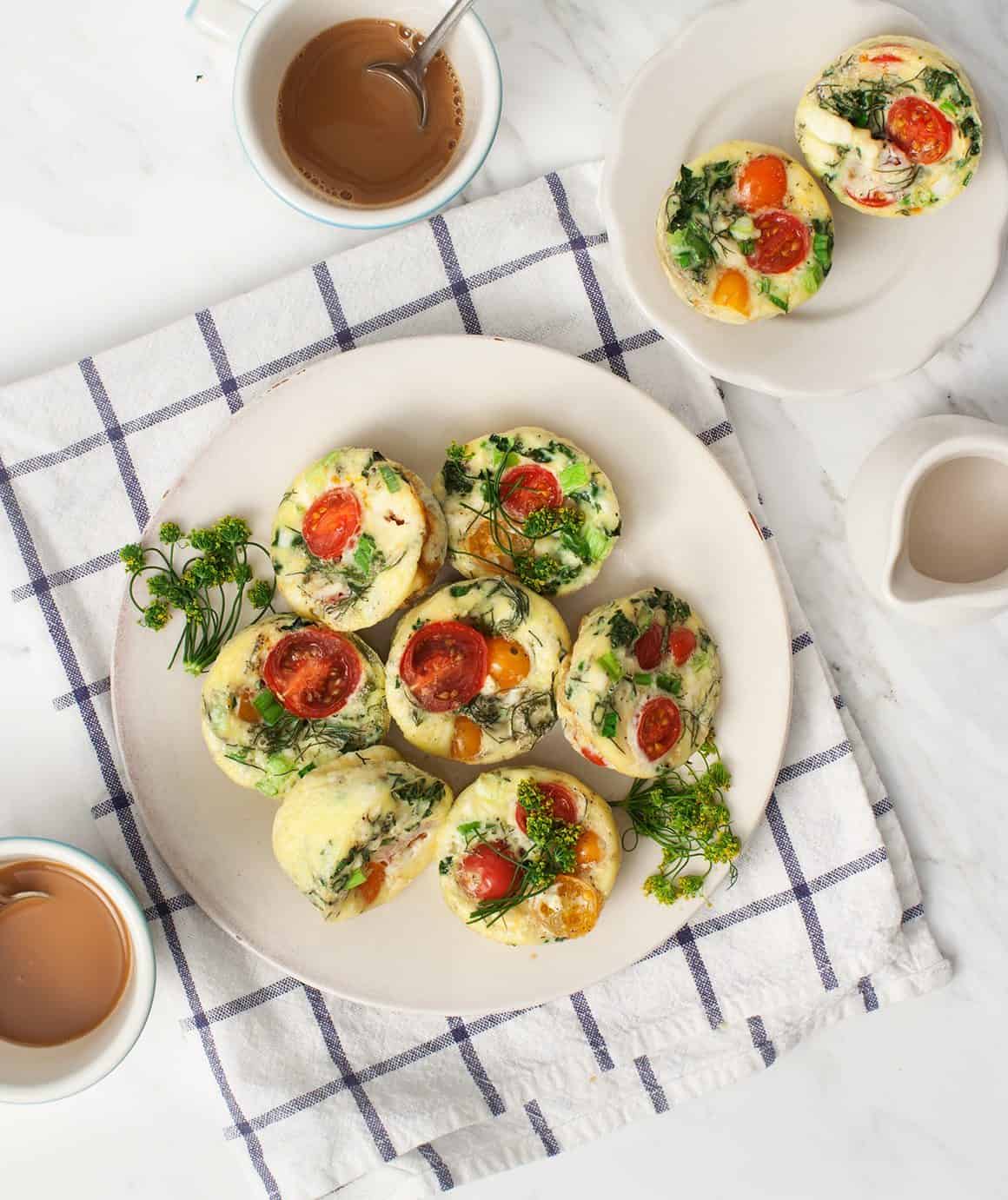 8 large eggs
⅓ cup unsweetened almond milk
1 garlic clove, minced
½ teaspoon sea salt
freshly ground black pepper
¼ cup chopped fresh dill
2 small kale leaves, finely shredded
1 cup halved cherry tomatoes
¼ cup scallions
⅓ cup crumbled feta
Preheat the oven to 350°F and brush a non-stick muffin pan with olive oil or non-stick cooking spray.
In a large bowl, whisk together the eggs, almond milk, garlic, most of the dill (reserve a little for garnish), salt and pepper to taste. Pour just a bit of the egg mixture into the bottom of each muffin cup. Divide the kale, tomatoes, scallions and feta into each cup then pour the remaining egg mixture on top.
Bake for 20 to 22 minutes or until the eggs are set. Season with salt and pepper to taste and garnish with the remaining dill. Store any remaining frittatas in the fridge for up to 2 days.
3.4.3177