M&M Cookie Bars are soft and buttery, loaded with M&M candies and chocolate chips. Perfect for parties, the holidays, or a lunch box treat!
Make sure to try my M&M Cookies Recipe too…they are THE BEST!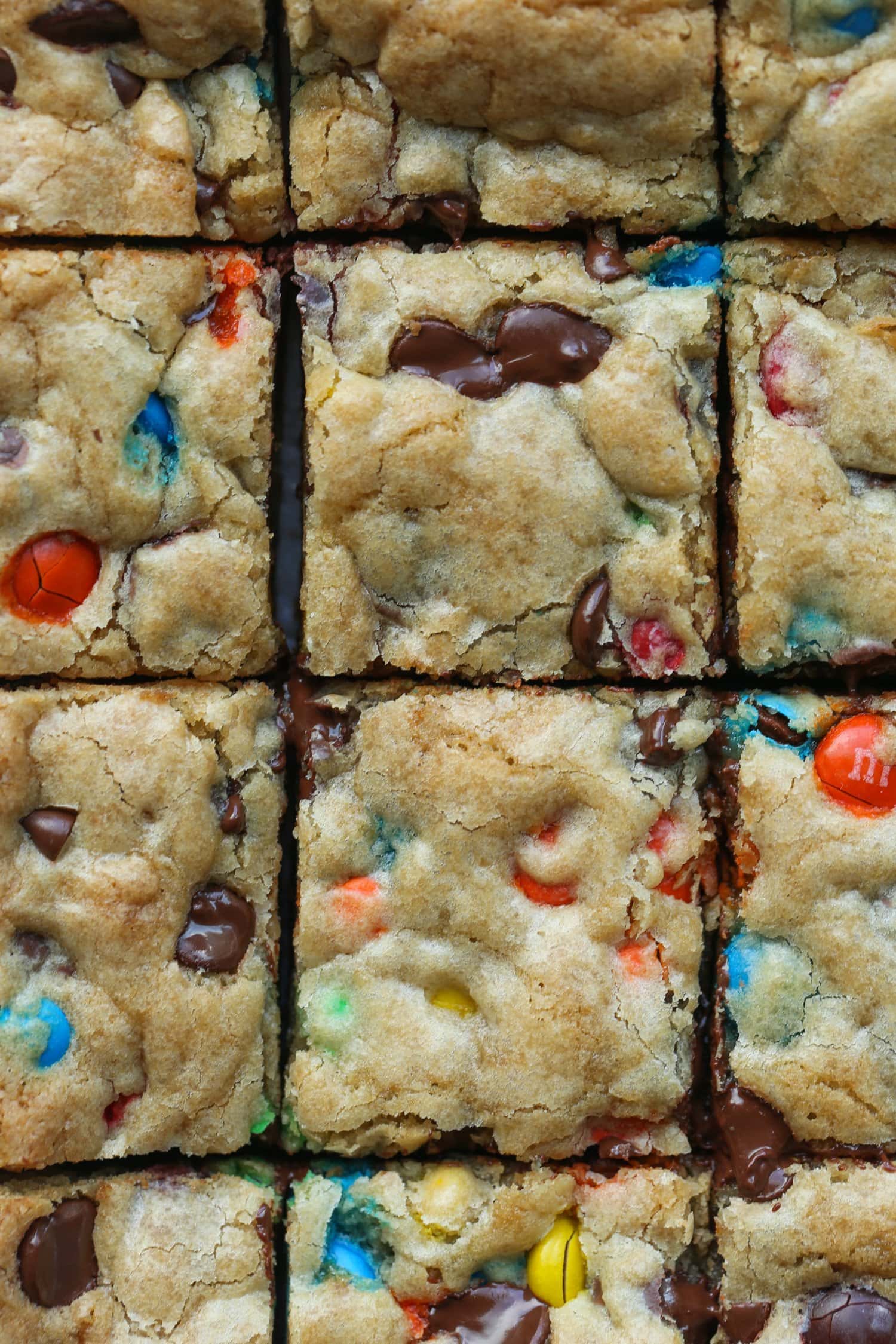 Easy Chewy M&M Cookie Bars 
These easy M&Ms Cookie Bars are everyone's favorite…plus they are simple to make! Whether I make them for a party, at Christmas for my holiday cookie platter, or just as a weeknight treat, they always bring a smile! You can even use this recipe to simply make Chocolate Chip Cookie Bars if you don't have any M&Ms!
Why You'll Love This Recipe!
This M&M Cookie Bar recipe appeals to all ages. Who can resist M&Ms? I especially love these with Christmas M&Ms at the holidays. They are an easy addition to a holiday platter. Not all Christmas cookies need to be complicated or old fashioned! When you're surrounded by fancy desserts at the holidays, usually the simple treats are the most loved!
Ingredients
Butter at room temperature
Granulated sugar
Light brown sugar
Large eggs
Pure vanilla extract
Kosher salt
Baking powder
Cornstarch
All-purpose flour
Mini M&Ms or Regular Sized M&Ms. I actually like to use a combination of both! 
Semi-sweet chocolate chips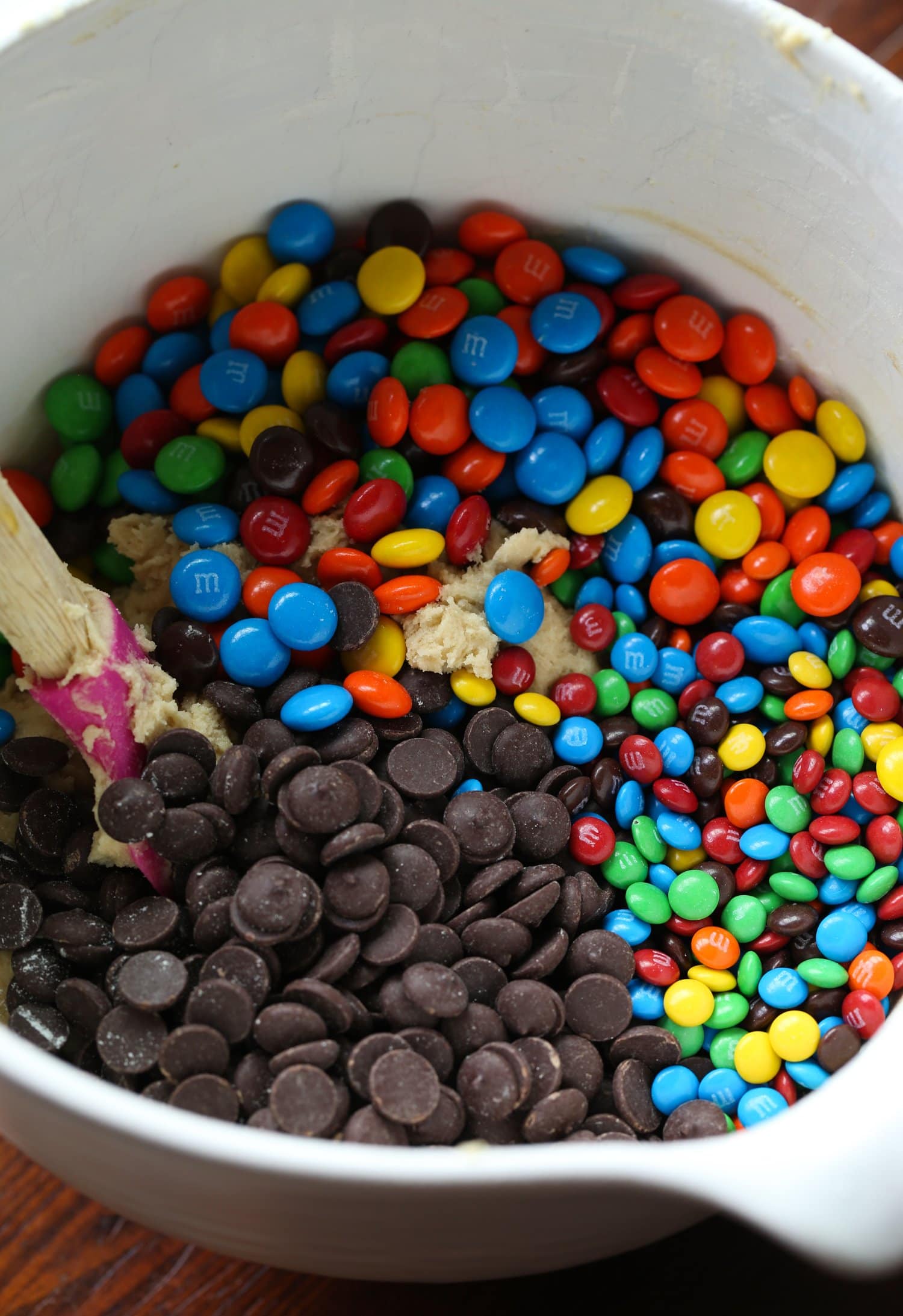 Instructions: How to Make M&M Cookie Bars
Preheat the oven to 350°F. Line a 9×13 baking pan with parchment paper. Coat with nonstick spray and set aside.
In the bowl of your stand mixer fitted with the paddle attachment, mix the butter, granulated sugar, and brown sugar together on medium speed for 2 minutes. You can also use a large bowl and a hand mixer if you don't have a stand mixer.
Add in the eggs, vanilla, salt, baking powder, and cornstarch and mix until combined, scraping the sides of the bowl as necessary with a rubber spatula or wooden spoon. 
Turn the mixer to low and add in the flour, mixing until incorporated. 
Stir in the M&Ms and chocolate chips until combined. 
Spread the cookie dough into the prepared pan, if desired press additional M&Ms and chocolate chips into the top of the dough, and bake for 25 – 30 minutes until the edges are golden brown and the center is almost set. 
Allow to cool in the pan completely before cutting into bars.