Oaxacan Rusty Nail
Easy2 minsQuick
I realized the other day that it has been forever since I've shared a new cocktail recipe here on the blog. I think it's high time to remedy that…
…with some mezcal. ? ?? ? ??
Barclay and I are still on a smoky cocktails kick this year. (Well, more often than not, just going for straight scotch or mezcal. ?) But when we do feel like mixing, my favorite drink to make these past few months has been a mezcal twist on the classic "rusty nail", inspired by a cocktail that we had on our trip to Omaha.
I gave the bartender my usual request — something smoky, and not too sweet — and he recommended one of his favorites called "Luchador's Inferno". The menu said that it was made with habanero-infused mezcal, Drambuie, and orange bitters. And after taking one sip, I was absolutely sold…and couldn't figure out what those magical spicy, scotch-y, herb-y, honey-y, flavors were that I was tasting in there that paired so perfectly with the spicy mezcal?!
The answer, of course?
Drambuie.
A.k.a. – my favorite new mixer.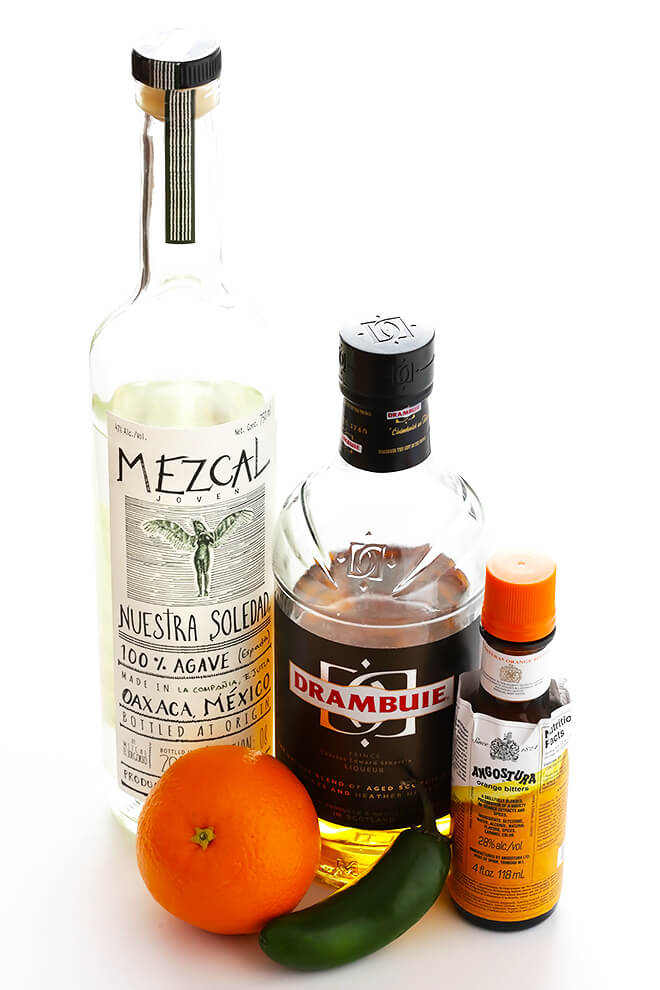 I'm guessing many of you are well familiar with the brilliance of Drambuie, but it was new to me.
As the bartender told me, it's this delicious mixer that pairs well with just about anything in the tequila (and mezcal) or whiskey (and scotch) families. It's a sweet, golden liqueur that's made from scotch whiskey, honey, herbs and spices. And my goodness, it tastes so interesting.
So of course, I had to buy a bottle once we arrived home from that trip. And in the past six months or so, I've served it to at least dozen or so friends. And each time, it proves to be the kind of mixer that makes everyone cock their heads for a second, then smile and ask, "What is in this drink?!"
"Magic", I say. ?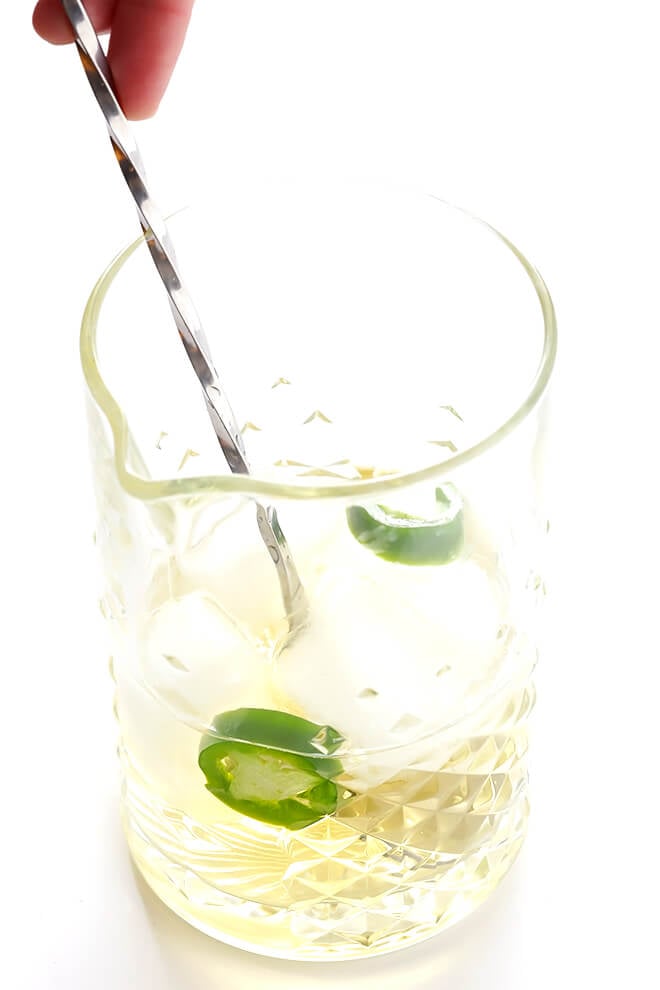 Of course, I also had to try my hand at re-creating that amazing cocktail from Omaha. And right off the bat, I think I nailed it.
Upon researching Drambuie cocktails, I realized that this is really just a mezcal version of the classic "rusty nail" cocktail, which is traditionally made with scotch. I also added in a few dashes of orange bitters, muddled a slice of jalapeno in my drink (in lieu of infusing the mezcal with habanero), and then ran an orange peel around the rim of the glass and added it in as a twist at the end.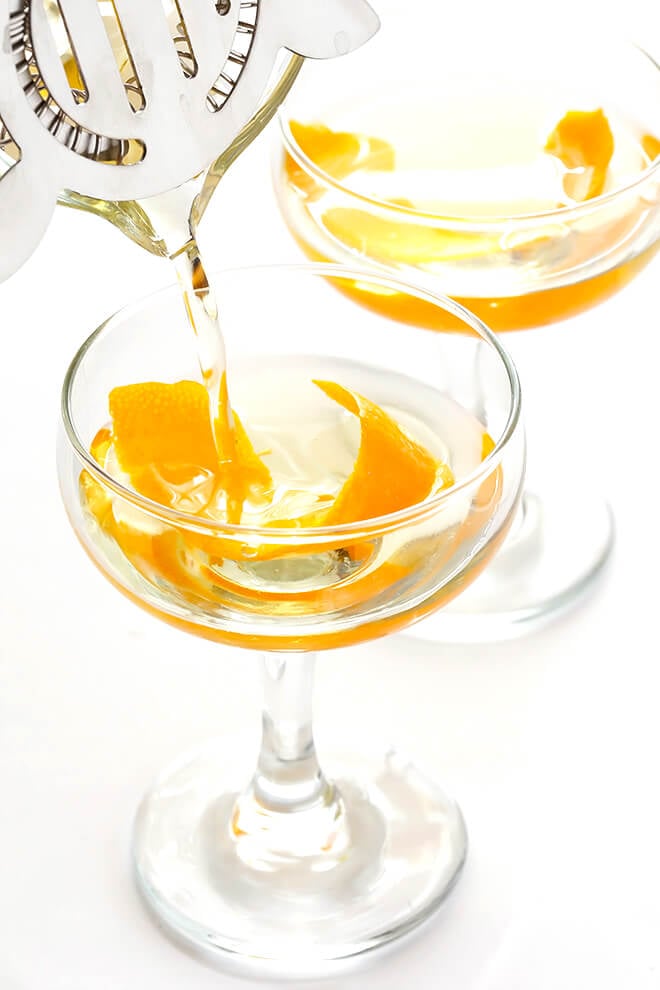 And oh my goodness, you guys. I am such a fan of this drink!
It really is the perfect balance of smoky, spicy, citrusy, and ever-so-slightly-sweet. And the Drambuie adds in the most interesting little notes of herbs and spices that my friends and I all love. And the best part? It's easy to make in just 2 or 3 minutes flat.
Super simple, and super delicious.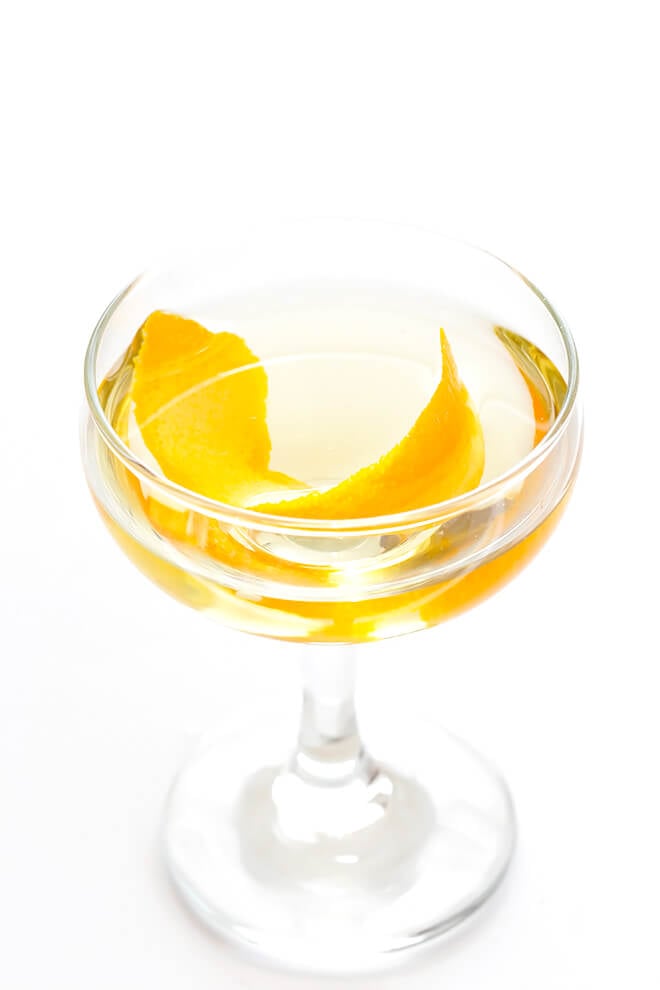 So for anyone else who hasn't discovered Drambuie yet, just wanted to share the smoky love! Cheers! ?

Yield: 1 serving
Oaxacan Rusty Nail
This Oaxacan Rusty Nail cocktail is made with mezcal, Drambuie, orange bitters, jalapeno, and an orange peel. So simple, and the perfect blend of all things smoky, spicy, citrus-y, and ever-so-slightly-sweet.
Ingredients:
1 1/2 ounces mezcal (or tequila)
3/4 ounce Drambuie
3 dashes orange bitters
optional: 1 slice jalapeño*
ice
1 orange peel
Directions:
Add mezcal, Drambuie, orange bitters, and jalapeño slice (if using) to a cocktail shaker. Use a muddler or a spoon to slightly muddle the jalapeño.
Add a handful of ice to the cocktail shaker, and stir or shake vigorously for 20 seconds or until the mixture is completely chilled.
Run the orange peel around the rim of the glass. Then give it a twist to express the oils, and place it in the glass. Strain the chilled cocktail mixture on top of the orange peel.
Serve immediately.
*The Drambuie itself already packs a little heat. So I recommend mixing the other ingredients first and giving the drink a taste, and then adding in extra jalapeno if you'd like.

Difficulty: Easy
Category: Quick

If you make this recipe, be sure to snap a photo and hashtag it #gimmesomeoven. I'd love to see what you cook!