Take your breakfast on the go with these quick and easy overnight oats bars. A nutritious and delicious way to start the day!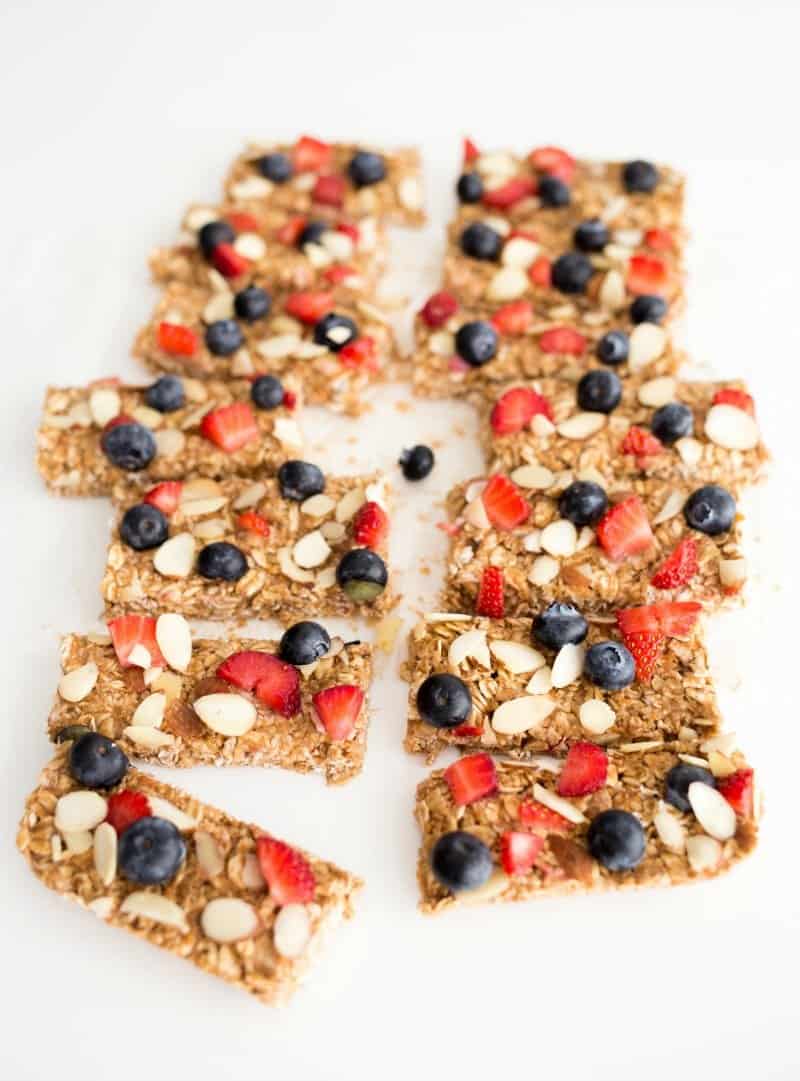 Overnight oats are all the craze these days and rightfully so! They're so easy to make and are ready the moment you wake. They'll fill you up and make you feel great, like you can take on the day in your best way.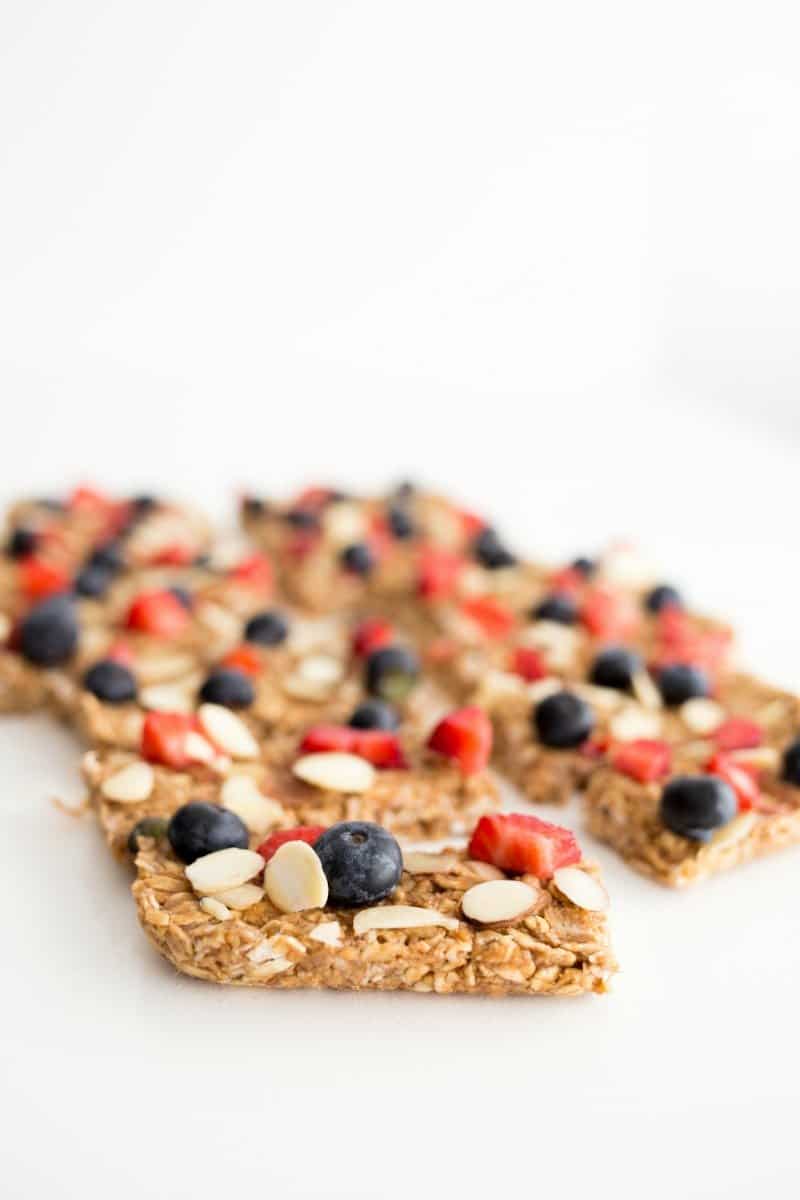 One of my best friends from high school, who just had her 3rd child, reached out to me recently with a challenge to turn her favorite make-ahead breakfast, overnight oats, into a breakfast bar that she could take on the road as they rush out the door in the mornings to get to school on time. My kind of challenge! And one that my family could benefit from too.
I wanted to keep the recipe super quick and simple so it could be made in a matter of minutes at the end of an exhausting day with ingredients that most of us more than likely already have on hand. The recipe I created requires just 6 ingredients and no more than 6 minutes. You're welcome!
The base is basic while the toppings are endless and completely up to you. We eat them as is or top them with fruits, nuts, chocolate chips, a drizzle of peanut butter or a sprinkle of cinnamon sugar, just like we would a big bowl of oatmeal.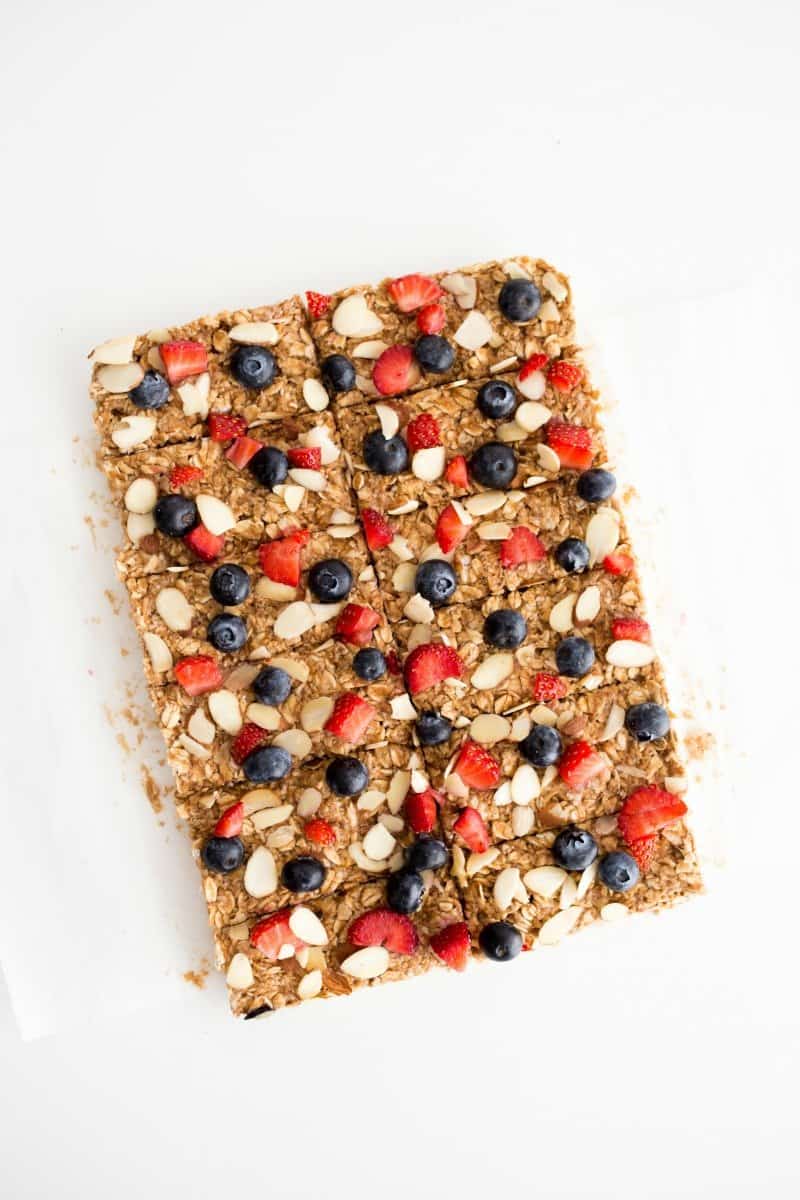 You just mix all the ingredients together well, spread the mixture evenly into a parchment-lined pan or dish, top with desired toppings, cover with plastic wrap and place in the refrigerator. They're ready to go the next morning as you rush out the door. No baking required.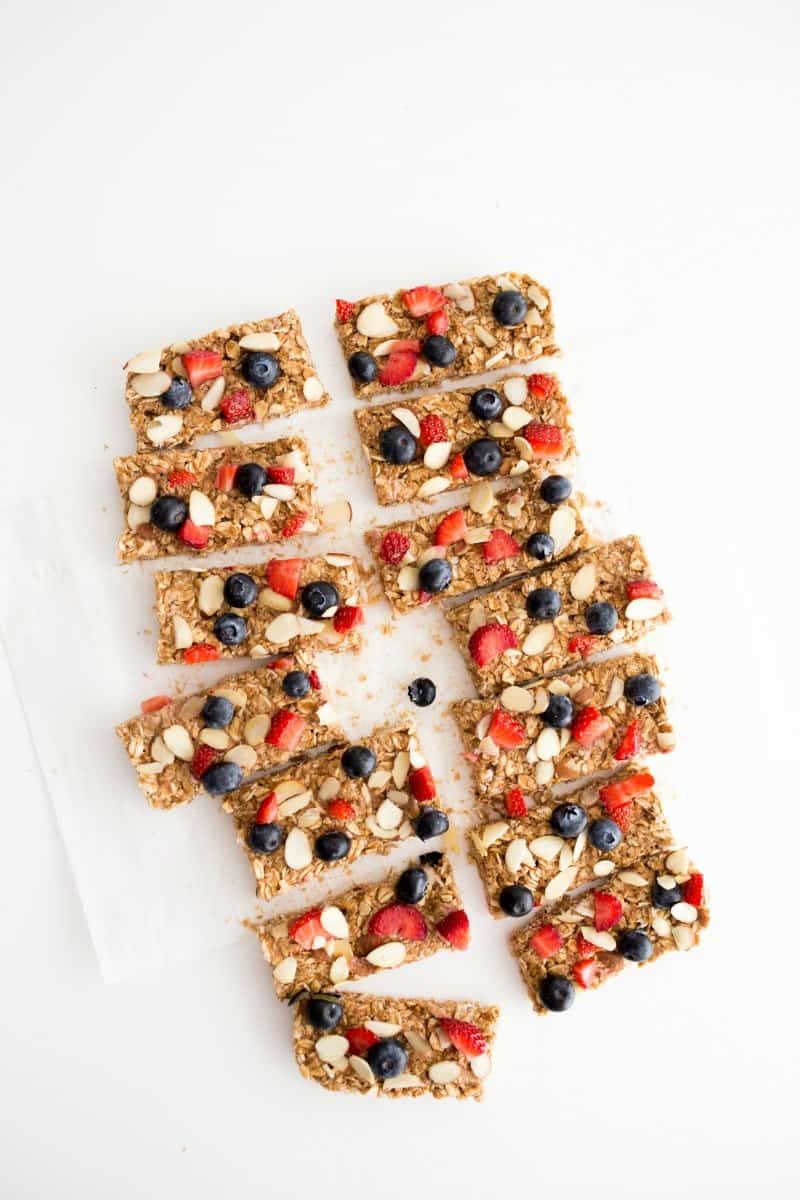 These overnight oats bars give you a great breakfast option to take on the go on those busy mornings when sitting down to a bowl of oatmeal just isn't possible. The most important meal of the day made easy, healthy, convenient and delicious!
Enjoy!
xoxo,
Maegan
Overnight Oats Bars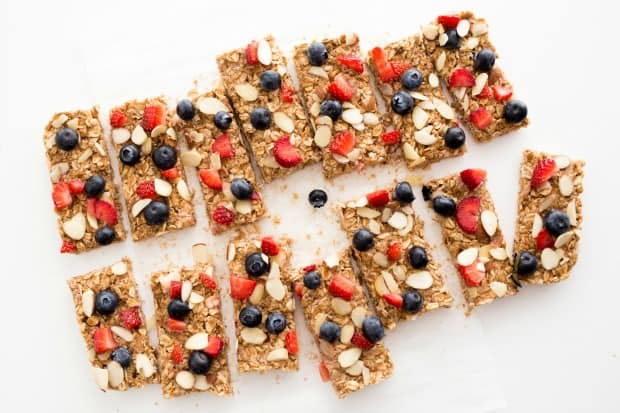 Author: Maegan – The BakerMama
Recipe type: Breakfast
2 cups old-fashioned rolled oats
¼ cup chia seeds or flax seeds
½ teaspoon cinnamon
½ teaspoon vanilla
2 large ripe bananas, mashed
½ cup milk
Topping Ideas:
chopped fruit (bananas, berries…)
nuts (slivered almonds, pecans, walnuts, pistachios…)
drizzle of peanut butter, almond butter or Nutella
chocolate chips
sprinkle with cinnamon and brown sugar
drizzle with honey or maple syrup
Mix all ingredients together in a medium mixing bowl until well combined. Spread mixture evenly into a parchment-lined 8×8-inch baking pan or dish. Top with desired toppings. Cover with plastic wrap and place in the refrigerator overnight.
In the morning, lift the bars from the pan using the sides of the parchment paper. Cut into bars.
Store bars in an airtight container in the refrigerator for up to 5 days.
3.5.3226
Recipe by Maegan Brown/Photography by Madison Mentesana