SALTY DOG SANGRIA is the ultimate refreshing Summer cocktail! Grapefruit vodka, juice, rose, club soda, and simple syrup come together in one refreshing and beautiful sip.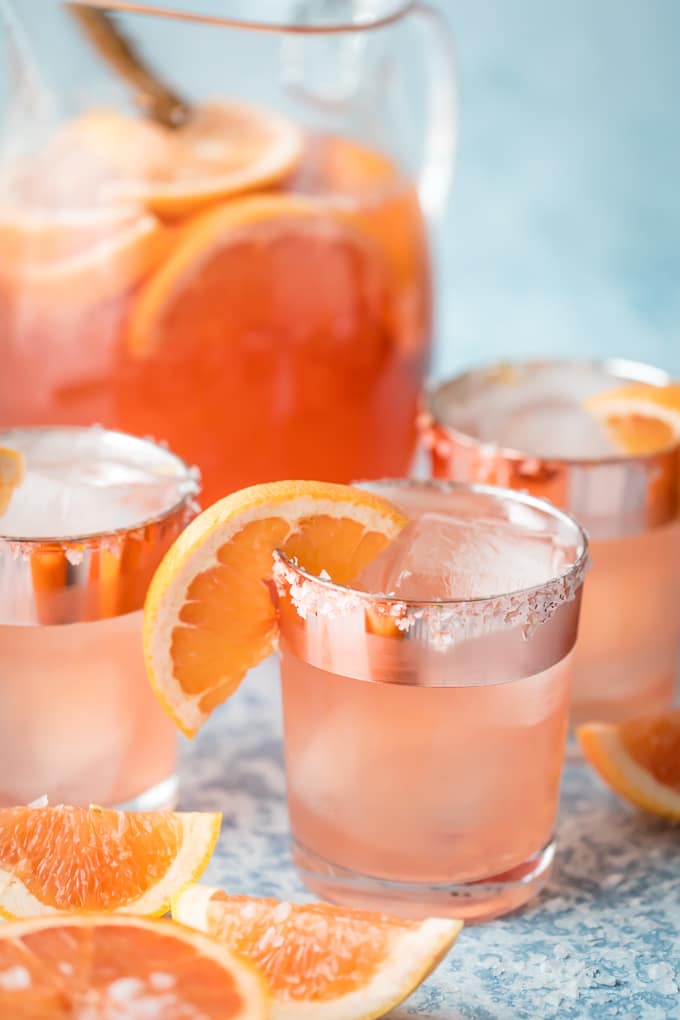 SANGRIA SEASON! My absolute favorite time of year for making fun cocktails! With Summer full steam ahead, it's time to get creative with mixing up a refreshing drink at the end of the day, and this Salty Dog Sangria is my new favorite way to kick back. (And with a 3 month old at home, I definitely need to kick back once in a while.) I've always loved Salty Dogs; grapefruit juice, vodka, and a salted rim, and I thought it would mix together with Rose to make the ultimate sangria. I was right, if I do say so myself! It's hard to stop at just one glass of this goodness! It's the perfect pitcher to make for those outdoor BBQs that happen throughout the Summer!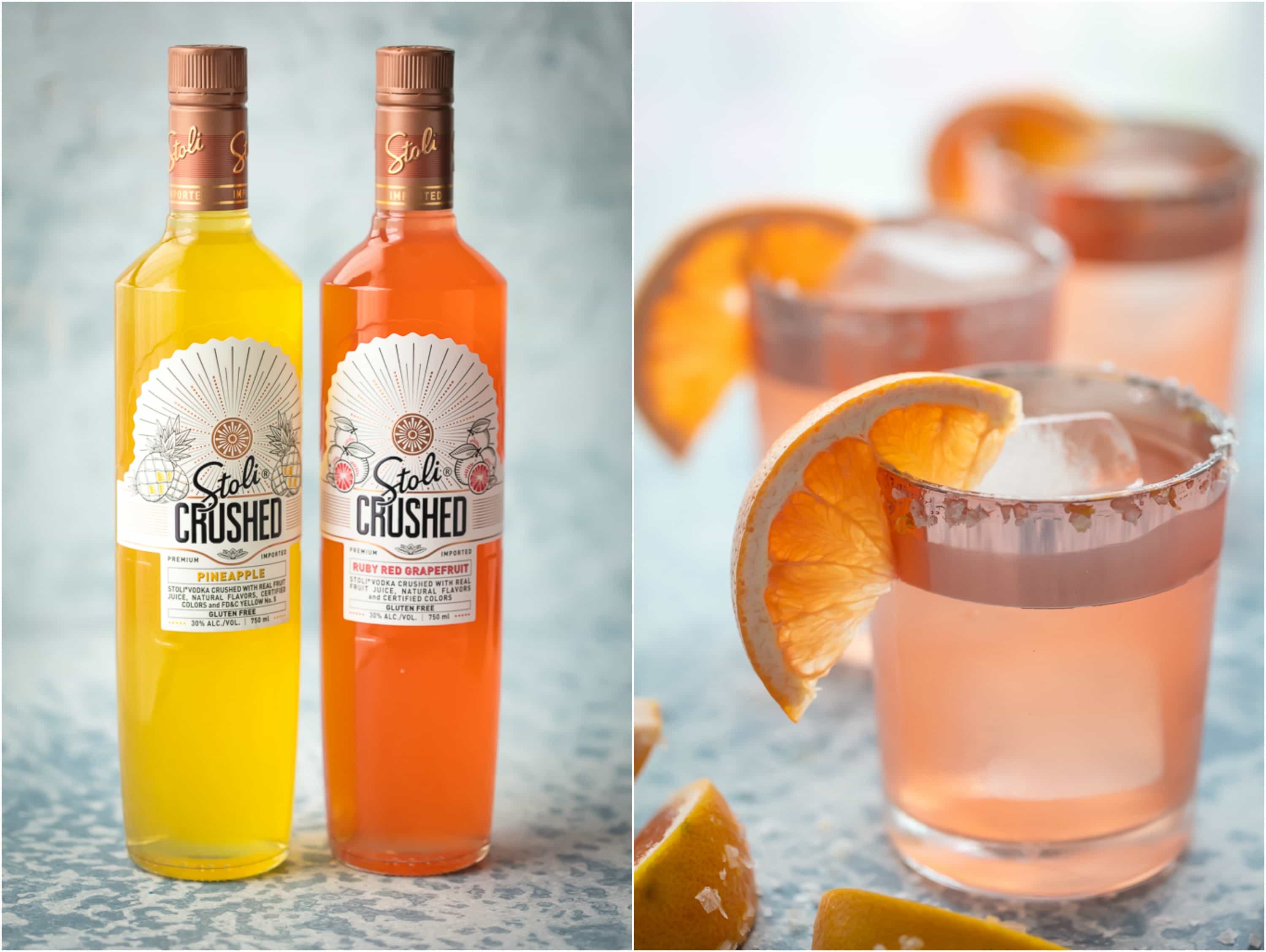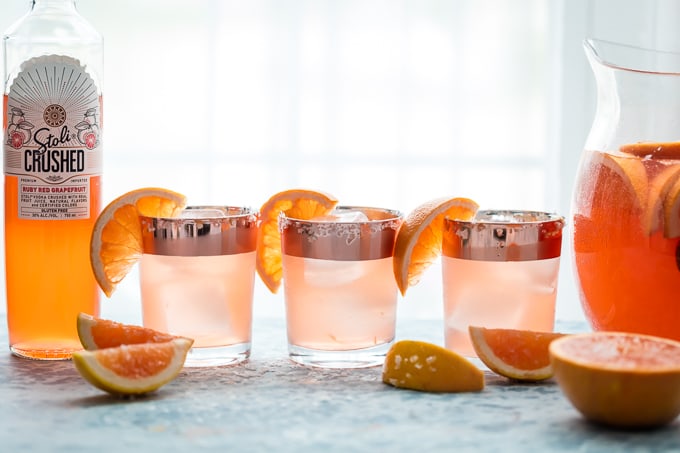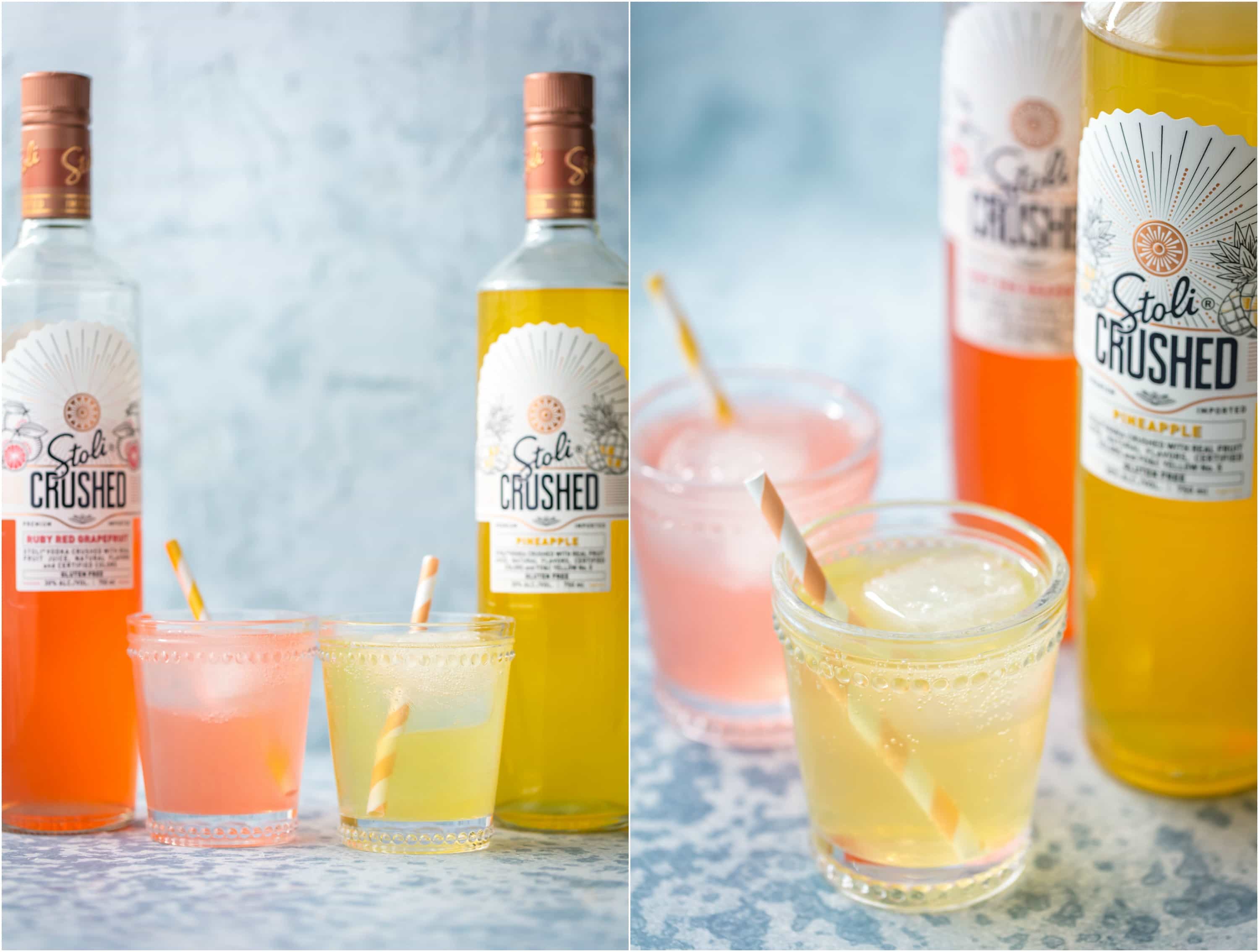 Sangria is good, but sangria made with new Stoli Crushed is even better. YOU GUYS. I can't stop talking about this delicious new vodka! It's the first premium, imported vodka made with real fruit juice (right now they're launching with Pineapple and Ruby Red Grapefruit flavors); perfect poured over ice, blended with club soda, or mixed into your favorite cocktail. The flavor is out of this world…so fruity and fresh. It's an awesome drink for anytime on the go, especially summertime bbqs! This Salty Dog Sangria couldn't be easier, and it just wouldn't be the same without Stoli Crushed.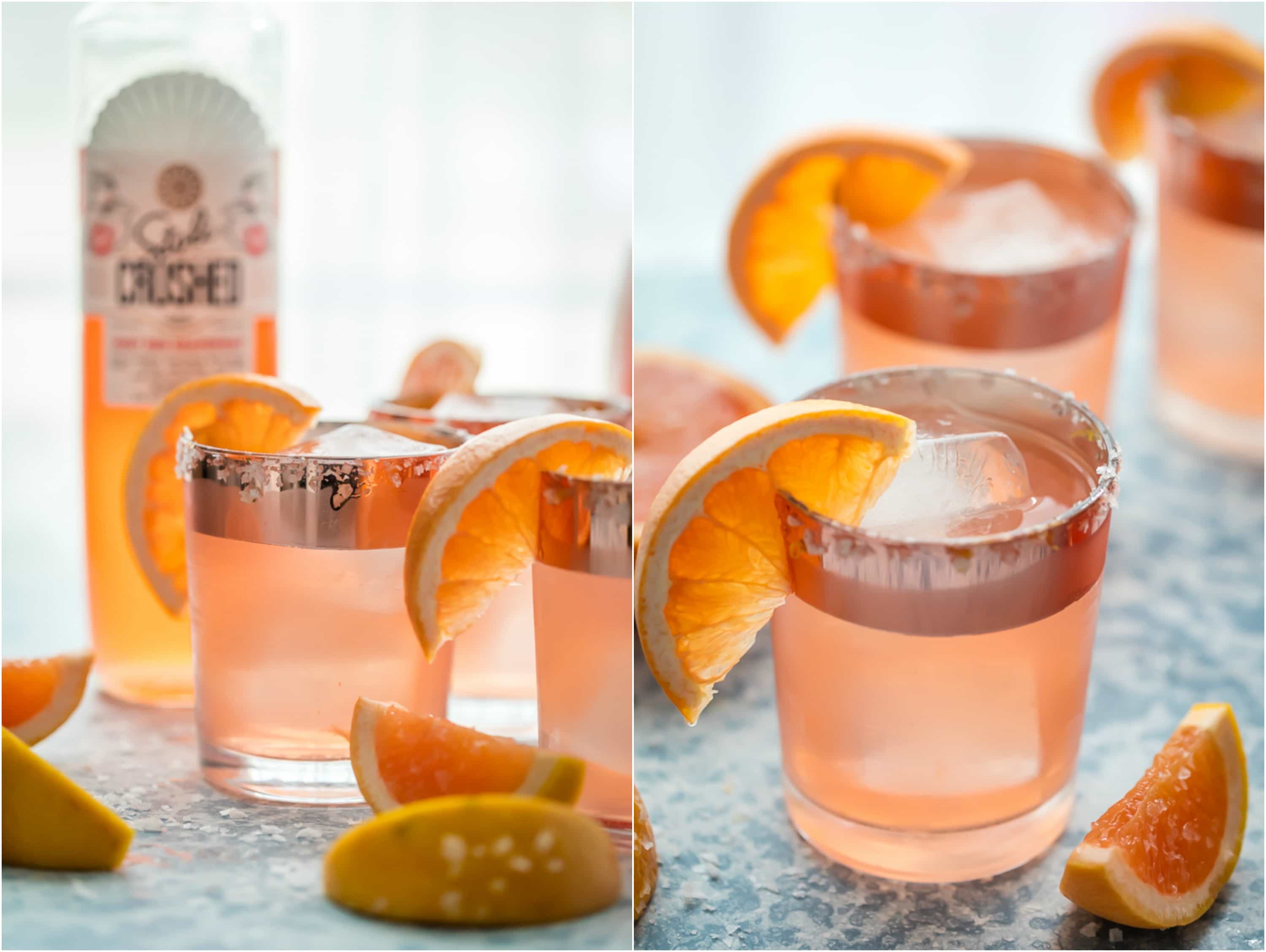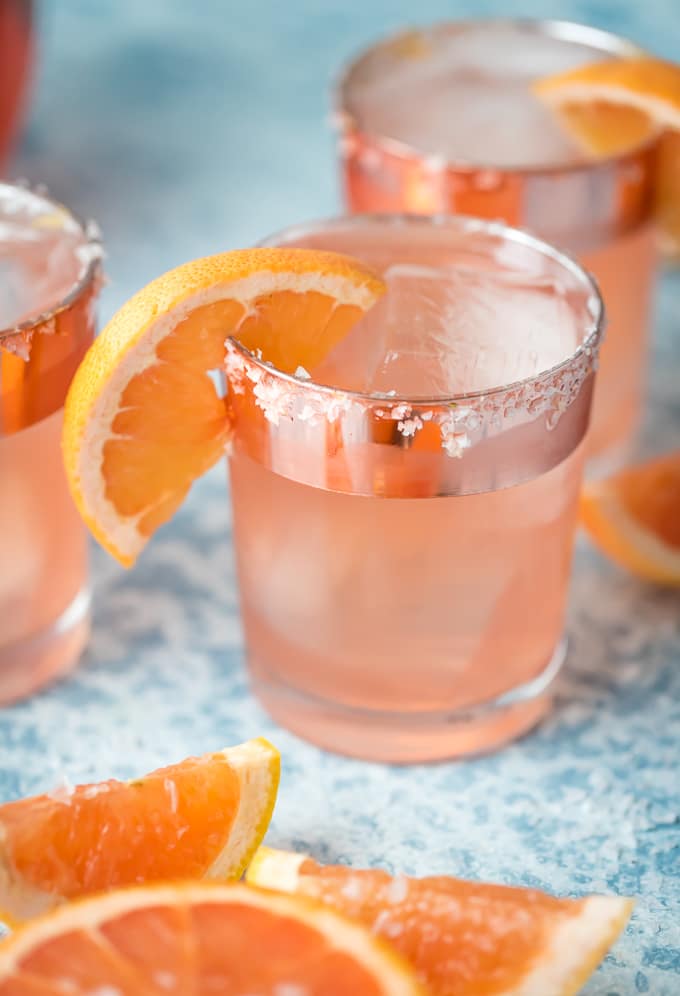 I love using grapefruit in sangrias because it helps the overall taste to not be too sweet. You know the kind of sangria that makes your teeth feel gritty from all the sugar? This isn't that sangria. It can be as sweet as you like depending on how much simple syrup you add, but it has a great balanced taste. Fruity, fresh, fun…just delicious!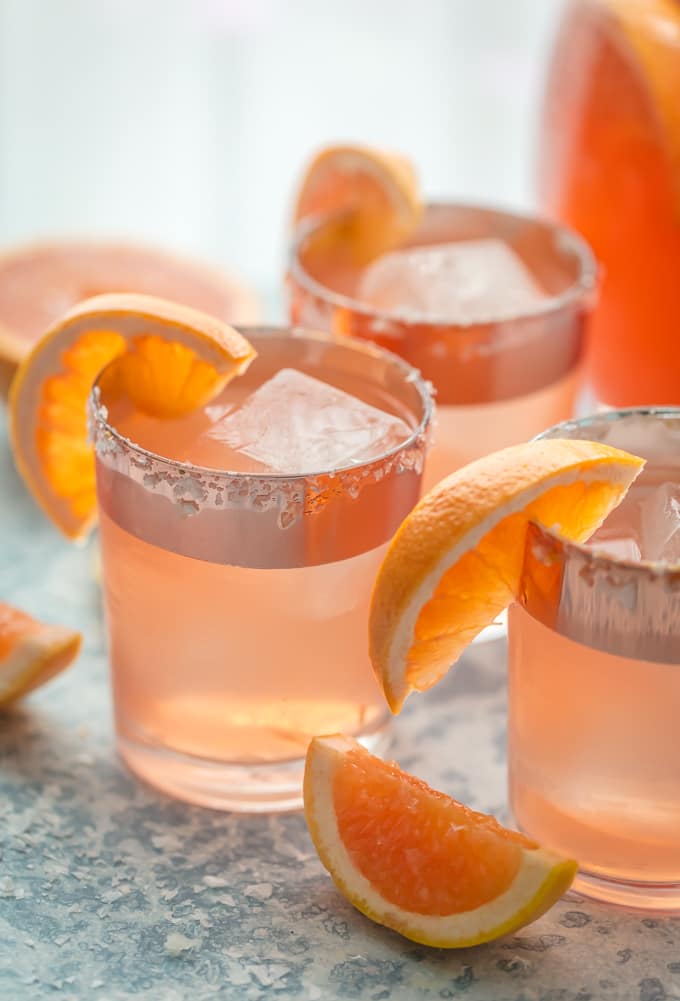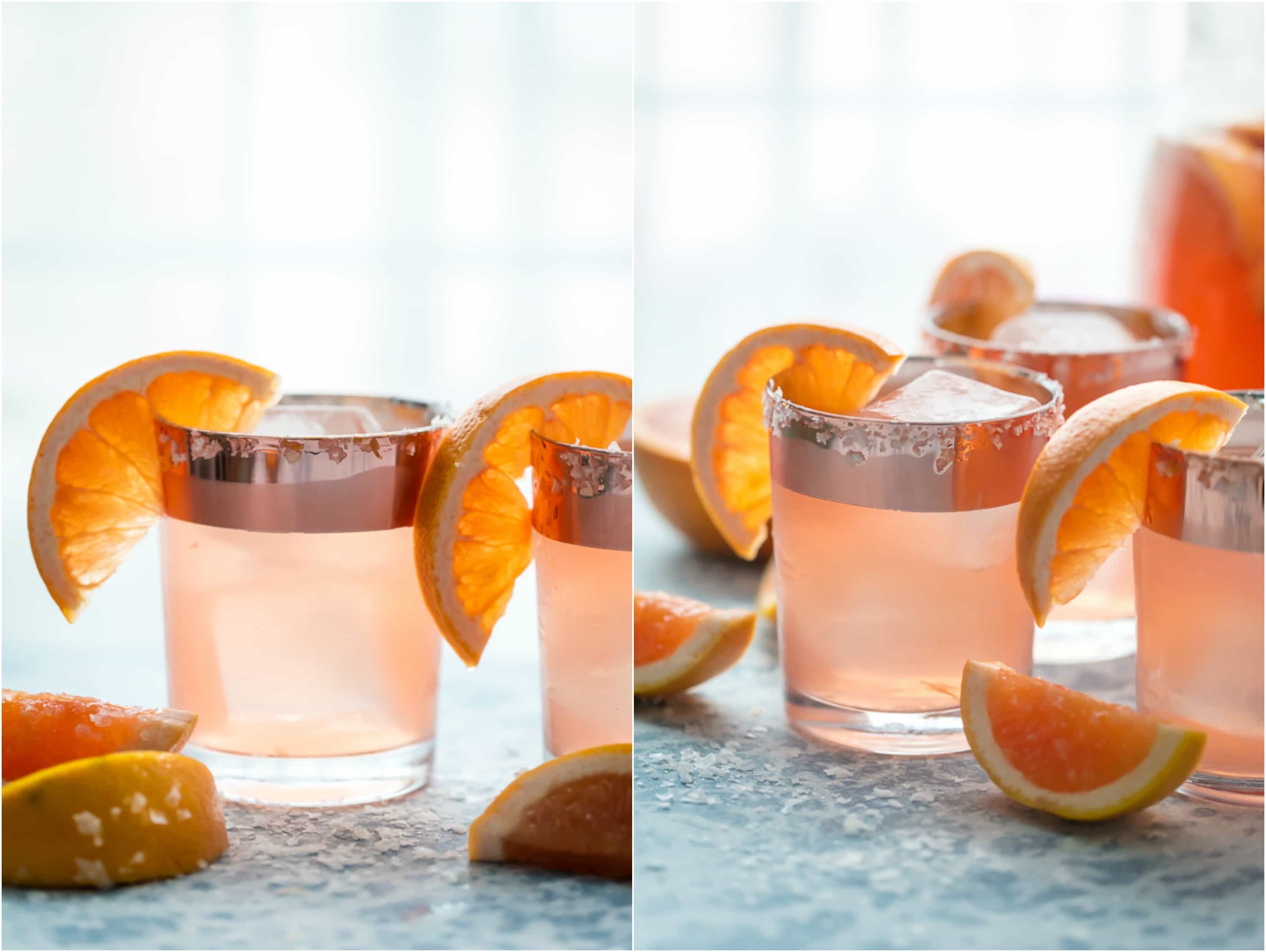 I hope this Salty Dog Sangria makes an appearance at your next BBQ. I know it would be a huge success! Be sure to make two pitchers just in case.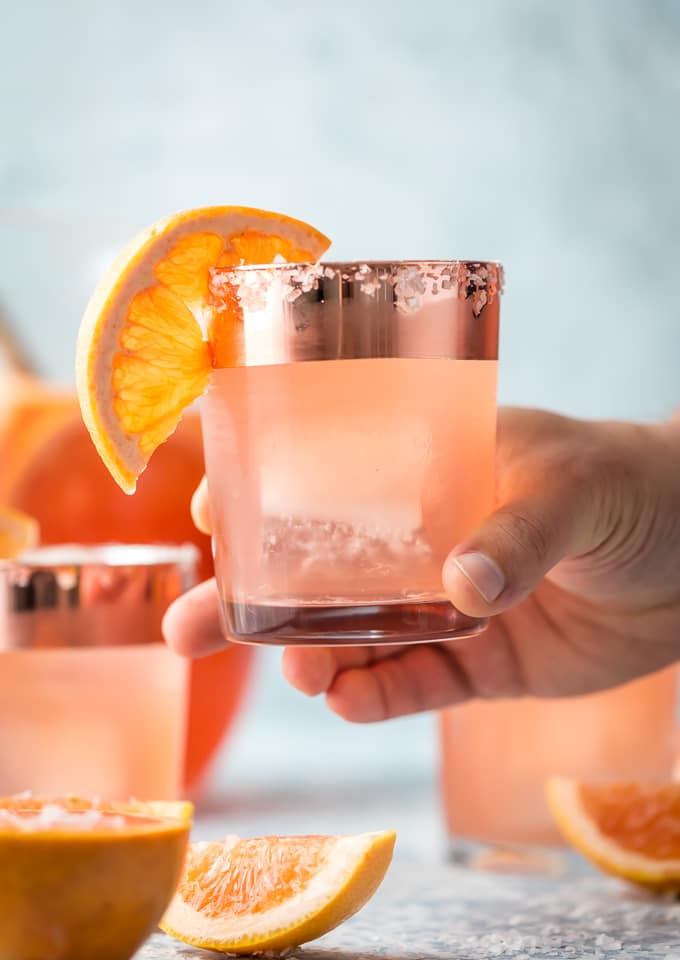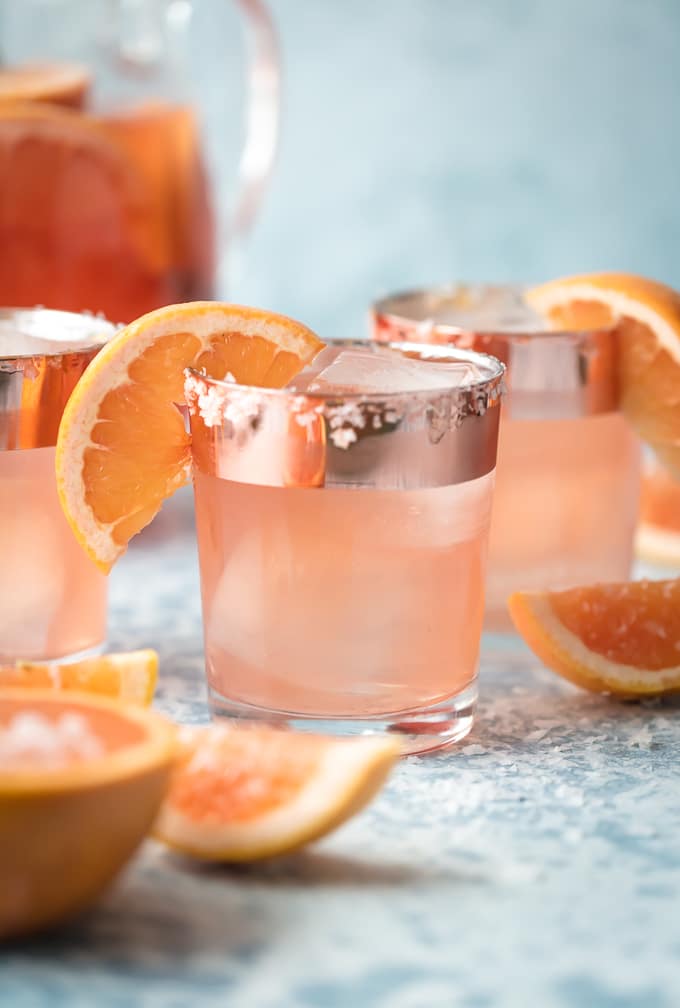 Enjoy!
Ingredients
1 cup sugar
1 cup water
2 bottles Rose Wine
12 ounce can ginger ale
2 cups ruby red grapefruit juice
1 cup Stoli Crushed Ruby Red Grapefruit Vodka
Grapefruit slices
course sea salt and grapefruit zest for rim
Instructions
Heat sugar and water in a small saucepan over high heat. Stir to combine. Once boiling, reduce to a simmer and cook for approximately 10-15 minutes, or until the syrup has reduced by half and thickened slightly. Remove from heat and set aside.
In a large pitcher, stir together all ingredients except simple syrup (sugar and water mixture) and stir to combine. You should have approximately 1/2 cup simple syrup. I recommend adding half first, stirring and tasting, then adding more to your taste. I liked it with the entire 1/2 cup added, but its all up to your taste! Add the grapefruit slices to the pitcher and stir. Refrigerate until ready to serve.
Dip each glass in water and then coat in sea salt (I added a little grapefruit zest to the salt for fun) and fill with ice. Pour the sangria in and enjoy!
7.6.4
2416
This is a sponsored conversation written by me on behalf of Stoli. The opinions and text are all mine.

JOIN OUR MAILING LIST
TO GET COOKING!
Subscibe to recieve all the latest, greatest, and EASIEST recipes sent straight to your email inbox. If we post something yummy, you'll be the first to know.