This shop has been compensated by Collective Bias, INC. and The Coca-Cola Company, all opinions are mine alone. #DunkinatGiantEagle #CollectiveBias
Savory Bacon and Cheddar French Toast Bake will be your go-to easy brunch recipe when you have a pitch-in, and it's also delicious as a side for dinner. The best part of this baked french toast recipe? You don't need to let it refrigerate overnight!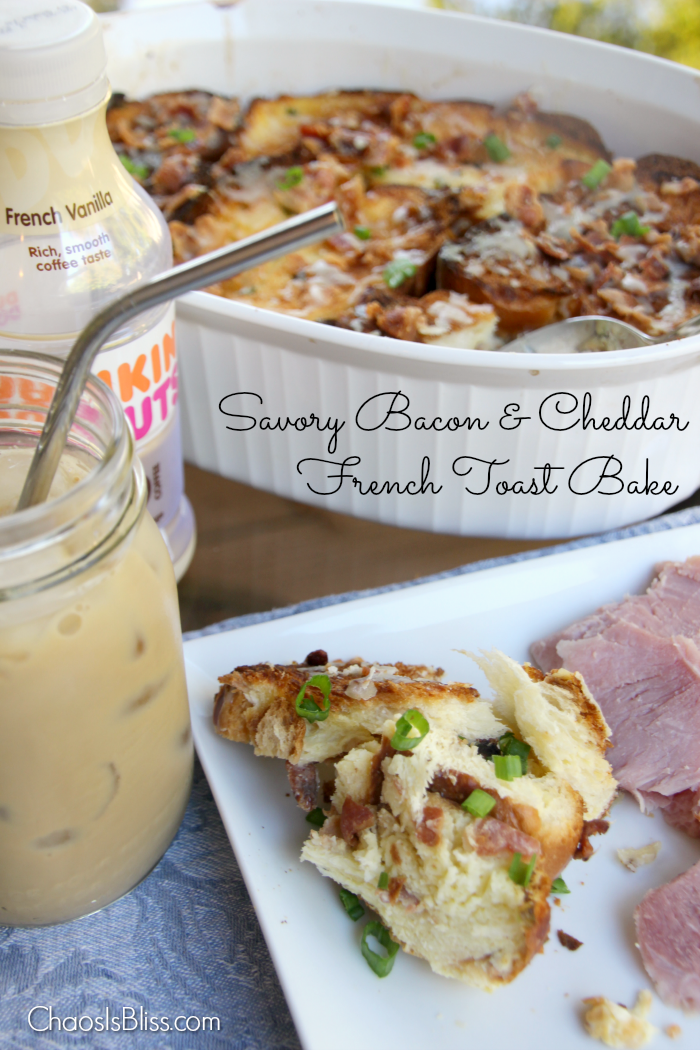 You've probably had all different kinds of sweet and syrupy versions of French toast … but have you ever tried a savory French toast? You will LOVE this recipe!
If you have time to prepare it and let it refrigerate overnight that's fine, but if you're like me and you throw meals together at the last minute – you can leave it set for as little as an hour and it will still turn out perfectly!
Pair this with a smooth and creamy Dunkin' Donuts Iced Coffee from Giant Eagle stores and you have the perfect brunch companion!
Savory Bacon and Cheddar French Toast Bake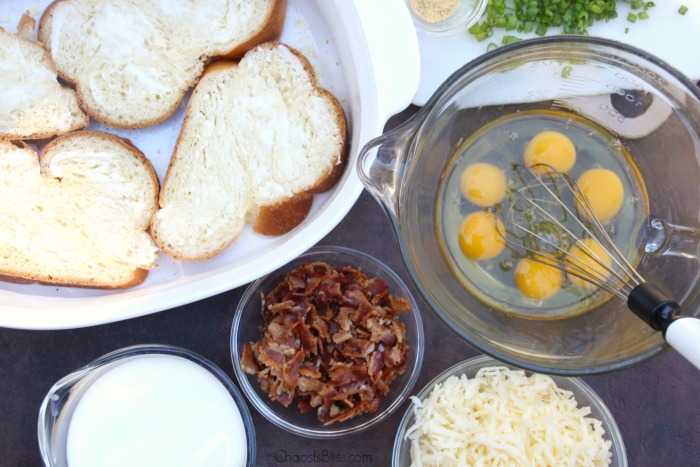 Ingredients:
1 loaf challah bread

6 eggs

2 cups cold milk

12 slices cooked, drained bacon

8 oz shredded sharp cheddar

1 tsp ground mustard

1/4 tsp garlic powder

3 Green onions, chopped
I used Challah bread I picked up at Market District, it's nice and dense which is perfect for a french toast bake.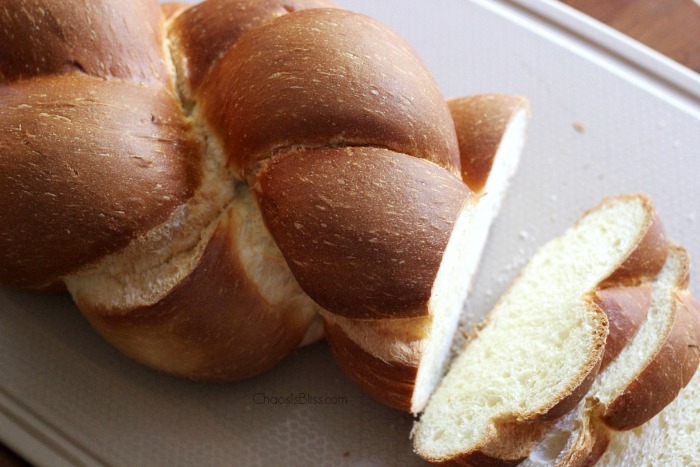 Slice the bread into 1″ thick slices, butter the slices and lay face up in a 9″ x 13″ casserole dish.
While it's convenient to use pre-shredded cheese, if you're taking the time to make a homemade french toast bake – you'll thank yourself that you went the extra step to grate fresh cheddar, it really makes all the difference in flavor. For the cheddar, choose a sharp cheddar like Adams Reserve from Market District.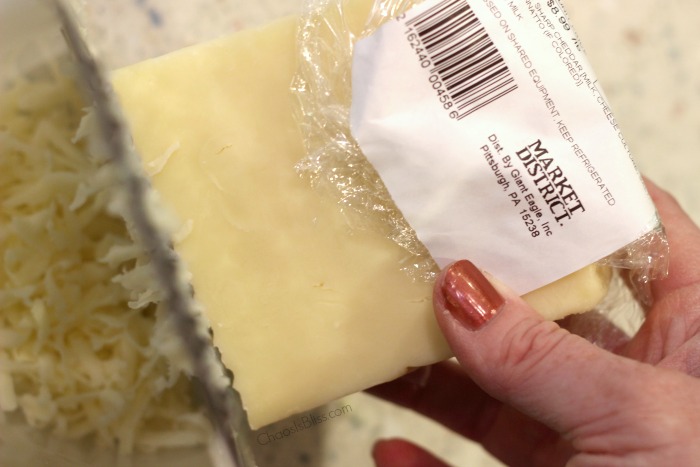 Set aside the shredded cheddar and crumbled bacon.
Mix together the eggs, milk, ground mustard and garlic powder until egg is well combined. Stir in green onions.
Dip out about a cup of egg mixture and pour over  first layer of bread slices.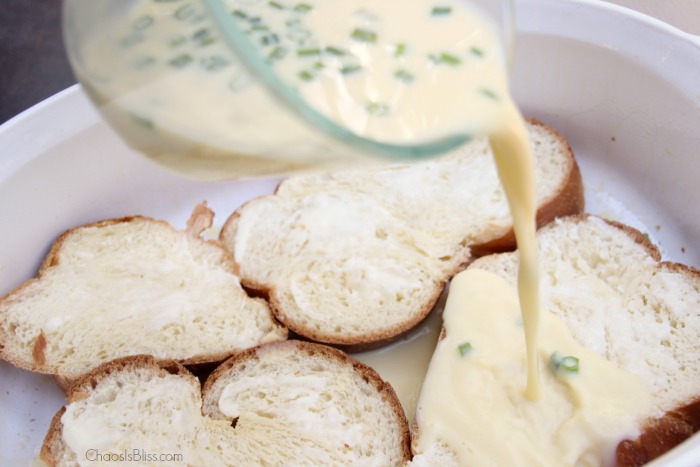 Sprinkle about 1/3 of the shredded cheddar and 1/3 of the crumbled bacon over first layer of saturated bread.
Repeat steps with a 2nd layer: bread, egg mixture, 1/3 cheddar and bacon.
For the top layer, pour remaining egg mixture over everything, pushing down slightly so bread soaks up liquid.
Bake at 400 for 30-40 minutes or until bread is set. Sprinkle remaining cheddar and bacon on top and pop back into oven another 5-7 minutes until melted.
Serve warm with a side of ham (totally your preference which is the "side"!) and a tall glass of Dunkin' Donuts Iced Coffee.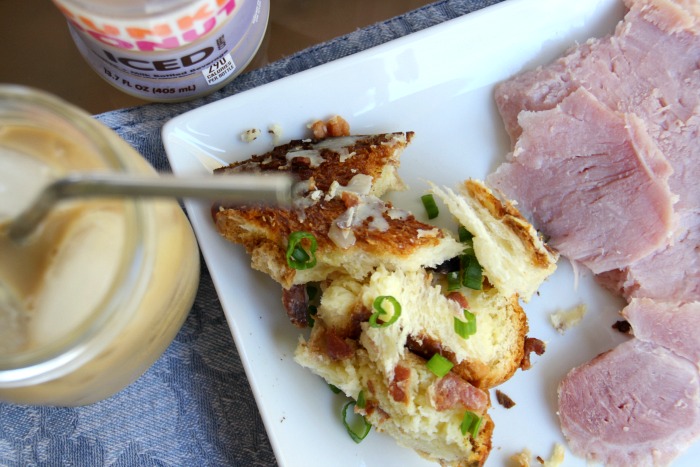 Dunkin' Donuts Iced Coffee
Dunkin' Donuts has a bit of nostalgia for me. On the south side of Indy where I grew up, there was a Dunkin' Donuts store that had a huge window where customers could watch the staff make the donuts. There was even a small platform for kids to step up onto so they could see better. Buttermilk sticks were my favorite … those were the days.
Now you can pick up a bottle of refreshing new Dunkin' Donuts Iced Coffee at Giant Eagle and Market District stores, and here's a helpful hint on where to find them: They're conveniently located in the refrigerated case right in front of checkout lanes.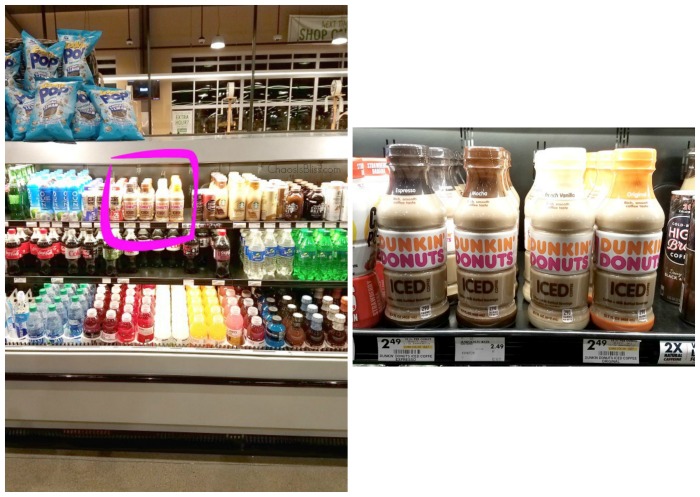 Dunkin' Donuts Iced Coffee gives you that boost you need to power through your day. And? It's delicious, with a smooth, flavorful coffee taste. It's available in 4 flavors: Original, French Vanilla, Mocha and Espresso.
Find your nearest Giant Eagle store here.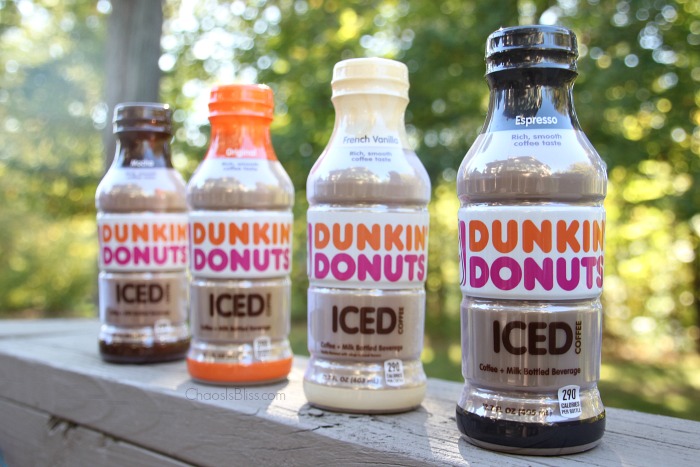 Haven't visited a Market District before? Check out my Market District store tour!