A favorite red fruit salad, and arguably so much better than old-school fruit salad! It's perfect as spring rounds the bend into summer. A simple, seasonal fruit salad made with plump strawberries, sweet cherries, lemon zest, and coriander brown sugar. Five ingredients. So good.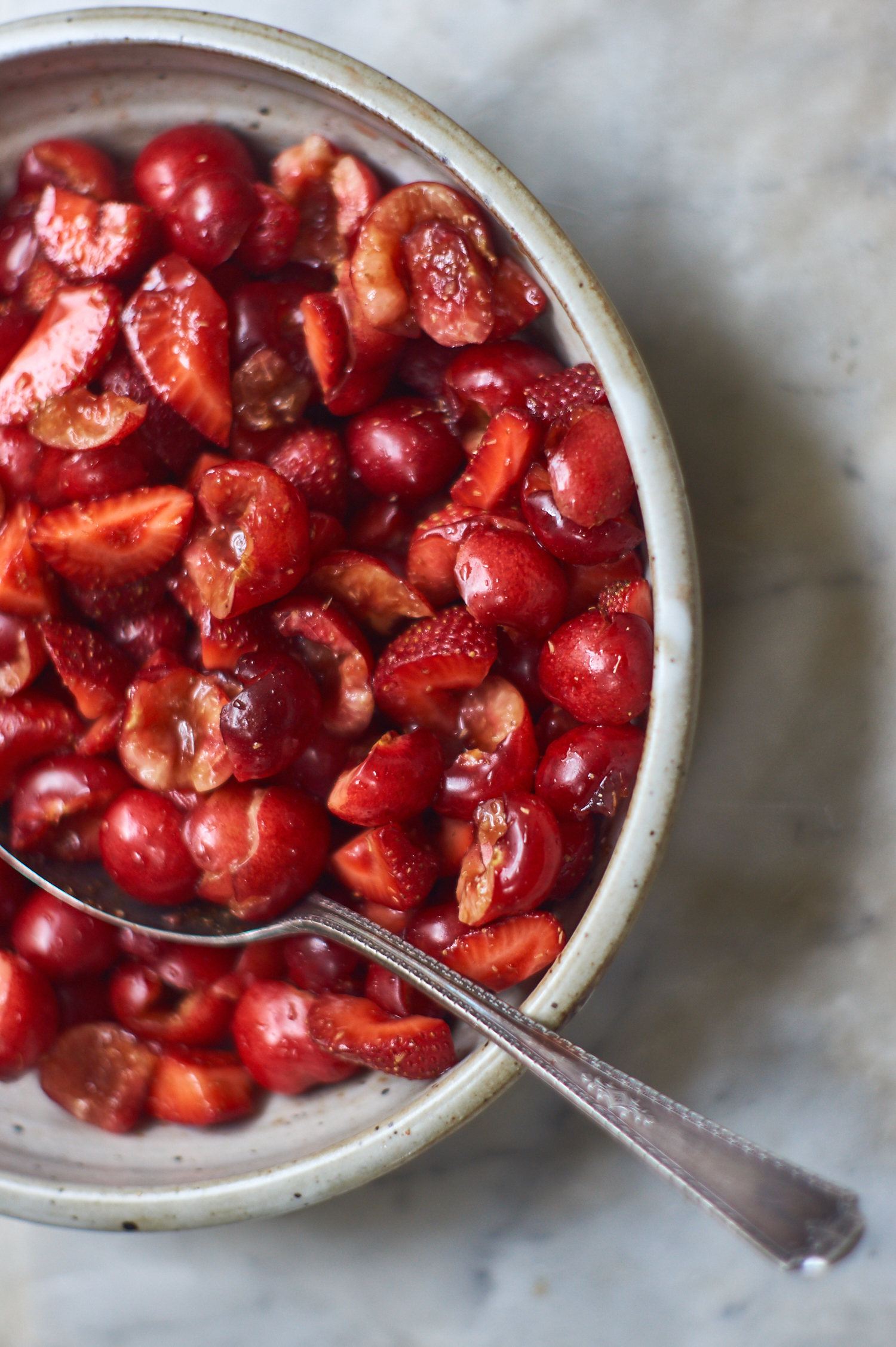 And when I say simple, I'm not kidding. For a bit of something special, I ground a bit of brown sugar with coriander seeds to add to the fruit, liking the way the coriander's citrusy, green notes played off the flavor of the strawberries and cherries. Just a little tweak, but enough to bring a hint of unexpectedness to a bowl of radiant, seasonal fruit. If you're stuck on traditional fruit salad, consider making the jump to a red fruit salad!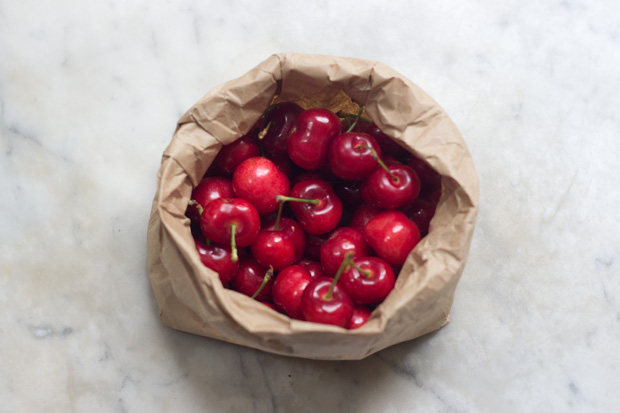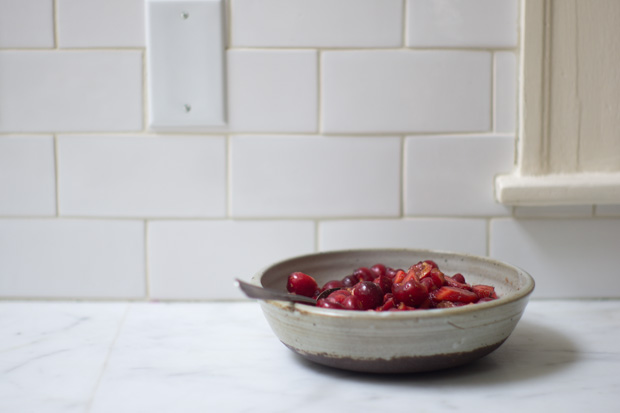 I first started making this fruit salad in the early days of the QUITOKEETO project, when a lot of it was happening at the house. Laugh/ cry. Friends would stop by and just shake their heads. The towers of boxes, the tape guns, the bins of items we'd sourced – it was all a bit much. We did many shipments from the dining room and kitchen island, and I thought you might like a look at the process. But, in the midst of it all, we would always try to break for a quick lunch.  This ruby-hued beauty came out of one of those lunches.