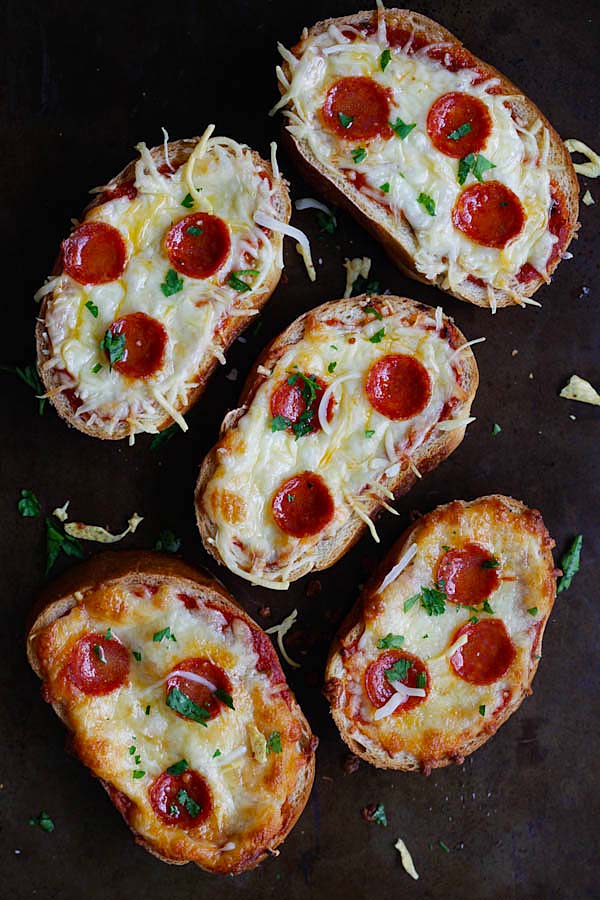 Texas Toast Garlic Bread Pizza
Texas Toast Garlic Bread Pizza – loaded with pizza sauce, mozzarella cheese and pepperoni, these addictive garlic bread pizza is a party favorite!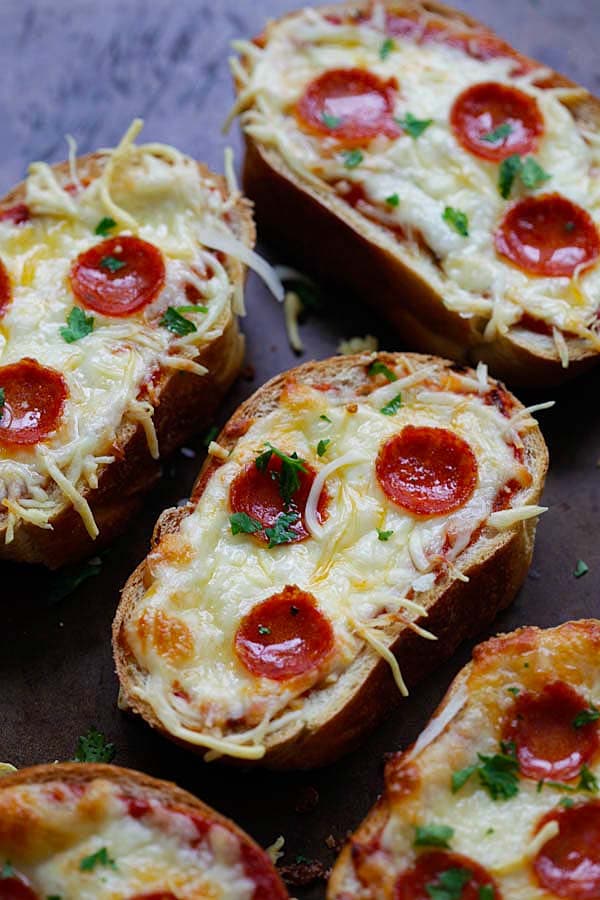 I am so glad that Thanksgiving is over because I am so ready to eat something different, for example these addictive Texas Toast Garlic Bread Pizza. I already think of the best times to have these for a bite: Gameday, Netflix, pay-per-view, Red Box, Korean drama times and the list goes on.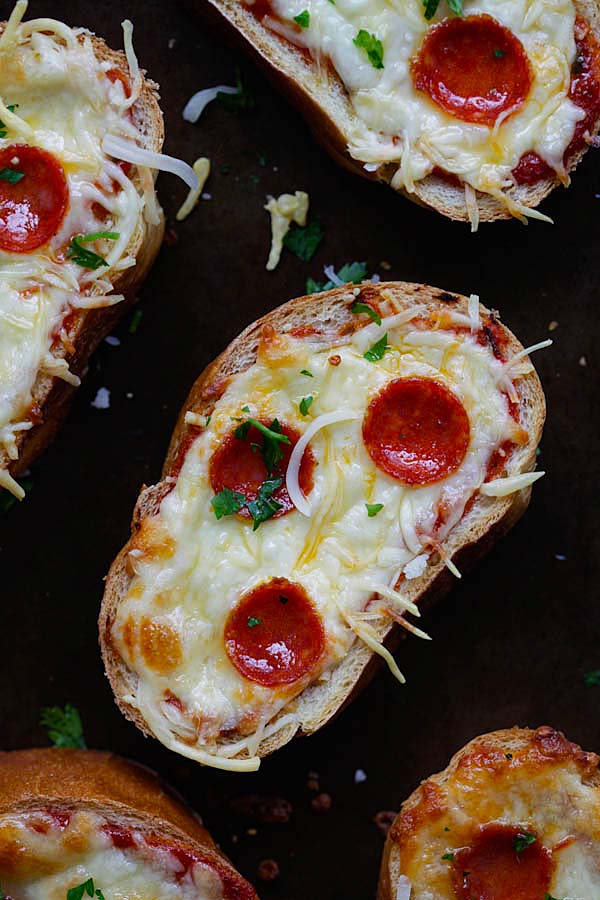 Whatever the occasion is, you can make a bunch of these in practically 20 minutes and you will have a full tray of Texas toast/garlic bread/pizza to feast on. I love the buttery, garlicky taste, and also the pizza sauce plus the cheesy mozarella cheese, topped with mini pepperoni. Yum!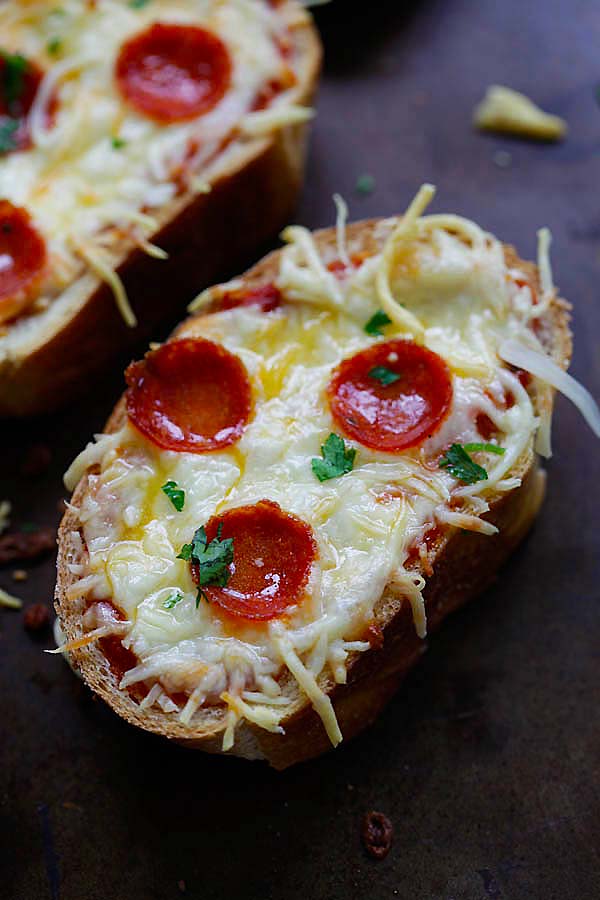 I strongly urge you to make the garlic Texas Toast from scratch, but if you want to cheat, you can buy frozen Texas toast or garlic bread, and just spread the pizza sauce, add cheese and pepperoni. I am not against taking shortcuts in the kitchen. Enjoy!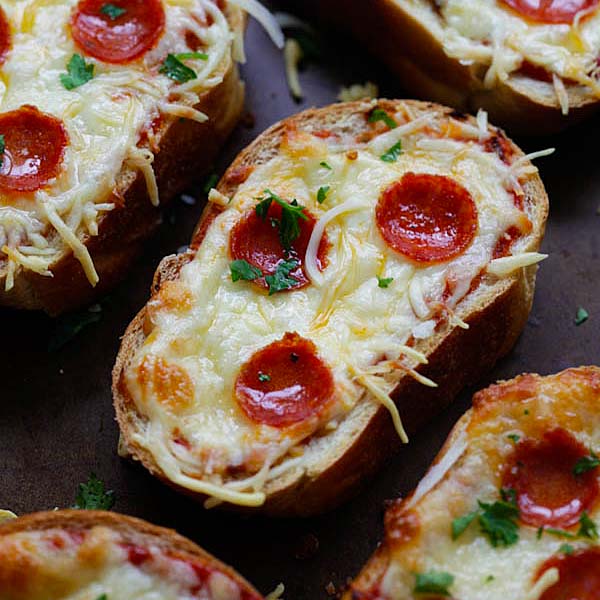 Rate This
Recipe Name
Texas Toast Garlic Bread Pizza
Preparation Time
Cook Time
Total Time
Average Rating