This easy and delicious pumpkin bread is a staple in my house every fall. Soft, sweet pumpkin bread requires no mixer, and is topped with a crunchy, buttery streusel!
Make sure to try my Pumpkin Banana Bread recipe too!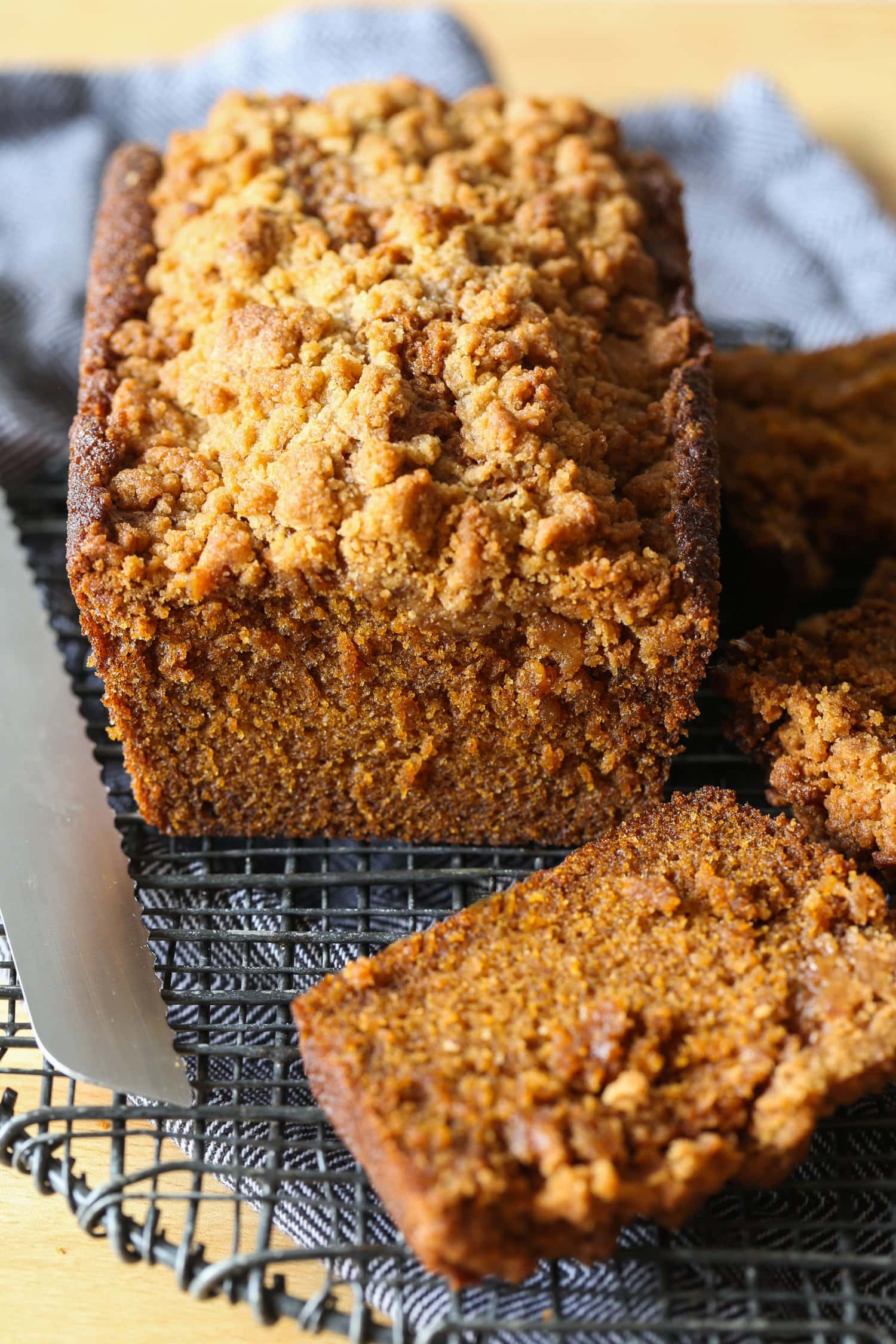 Break Out the Cozy! It's Pumpkin Bread Time!
I have made this pumpkin bread recipe for years! I'm not sure why I have never shared this one with you before. When the weather starts to turn I make sure I have plenty of cans of canned pumpkin in my pantry because this pumpkin bread is on repeat all season! Sweet, soft, and cinnamon spiced pumpkin bread topped with buttery crumb topping is my absolute favorite…dare I say it's even better than Starbucks Pumpkin Bread!  Slather it with butter, add a few chocolate chips (if that's your thing) and settle in with a cup of coffee. I know you're going to love this recipe as much as I do!
What To Expect: Why This Is the BEST Pumpkin Bread Recipe?
Ease of prep. This is a quick bread recipe, so no yeast is needed. And no mixer is required for this recipe, just a spoon and a bowl!
Thick buttery crumb topping. The sweet, crunchy streusel that sits on top of this bread is my favorite part of this recipe! You can omit it if you prefer, but I adore it!
This pumpkin bread freezes beautifully if you wan to make a few and save it for later! 
Adaptability! You can add in chocolate chips, nuts (walnuts or pecans would be great), or dried fruit  (raisins or dried cranberries) if you would like!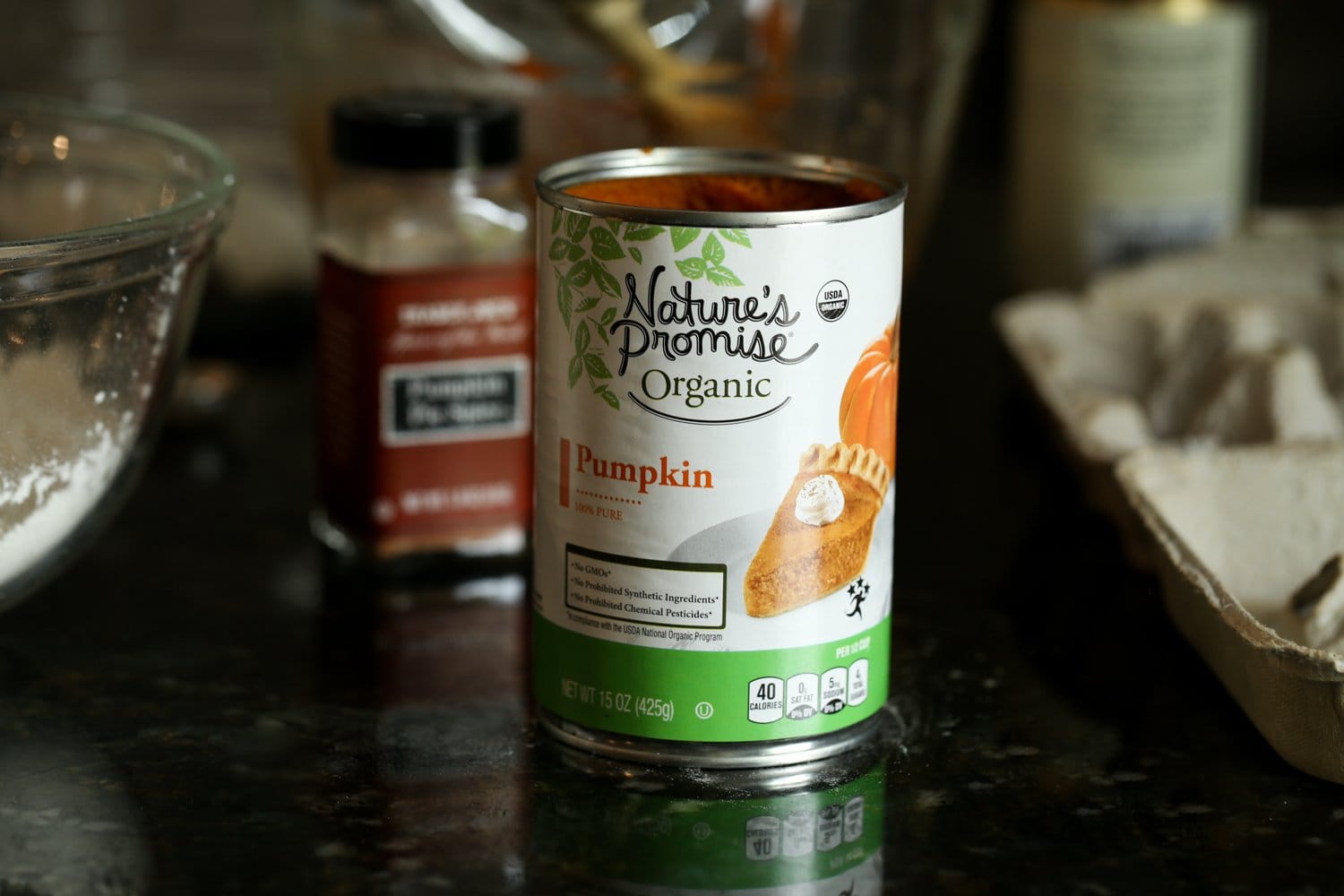 Pumpkin Bread Ingredients and Supplies:
This recipe does not require a mixer, but you can absolutely use one if you prefer that method of mixing ingredients! In my opinion, less to dishes to wash, the better, but it's your call!
The ingredient list is pretty simple, here's what you will need:
Light Brown Sugar 
Butter
Vegetable oil. You can also use Canola Oil, Coconut Oil (measured in its liquid state), or even light olive oil. 
Large eggs
Vanilla Extract
Pumpkin Pie Spice (or you can use ground cinnamon)
Canned Pure Pumpkin
Granulated Sugar
Kosher Salt
Baking Soda
All Purpose Flour
The supplies I use:
Whisk
Mixing bowl
8×4- inch loaf pan you can also use a 9×5- inch pan but the loaf will just be a little thinner. 
Parchment paper
Rubber spatula