Easy12 minsQuick
This 12-Minute Chicken and Broccoli recipe is ultra-quick and easy to make, and tastes SO delicious!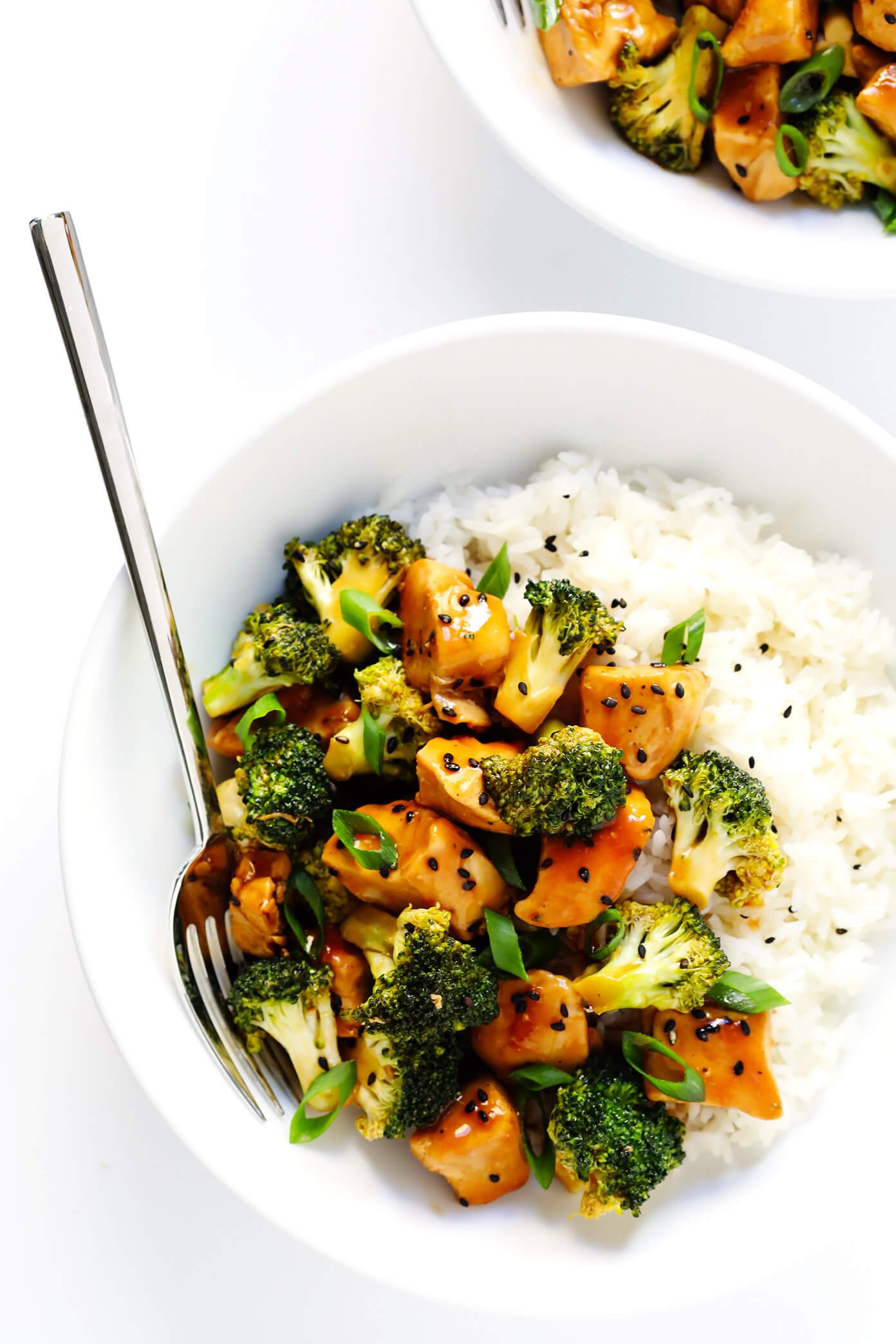 For those nights when you just need dinner on the table…like that.  ? ✨ ?
This easy Chicken and Broccoli recipe won't let you down.
It's been one of my go-to quick and healthy dinner standbys for years and years now.  And, since I first posted this recipe on the blog four years ago, thousands of you have now also made and loved it, and reported back that it's one of your faves too.  Understandably!  This one is incredibly quick and easy to make, the zesty stir-fry sauce is made with simple ingredients you like keep stocked your pantry, and that classic duo of chicken and broccoli always has a way of hitting the spot.  Simple and healthy stir-fry FTW!
That said, as much as I love the classic chicken and broccoli combo, I should note that this recipe's incredibly versatile if you want to mix things up.  For example, feel like subbing in a different protein?  Go for it.  Have some leftover zucchini or onions or bell peppers or other veggies on hand?  By all means, toss 'em in too.  Feel like serving it up over quinoa or noodles, or even just some sautéed greens?  Use whatever you have!  The sky's the limit for customizing here.  But…this base recipe is an excellent one to bookmark as a good place to begin.
So that when life gets busy, yet you still want a healthy homemade dinner you can feel good about, this winner winner of a chicken dinner can be on the table in no time.  ?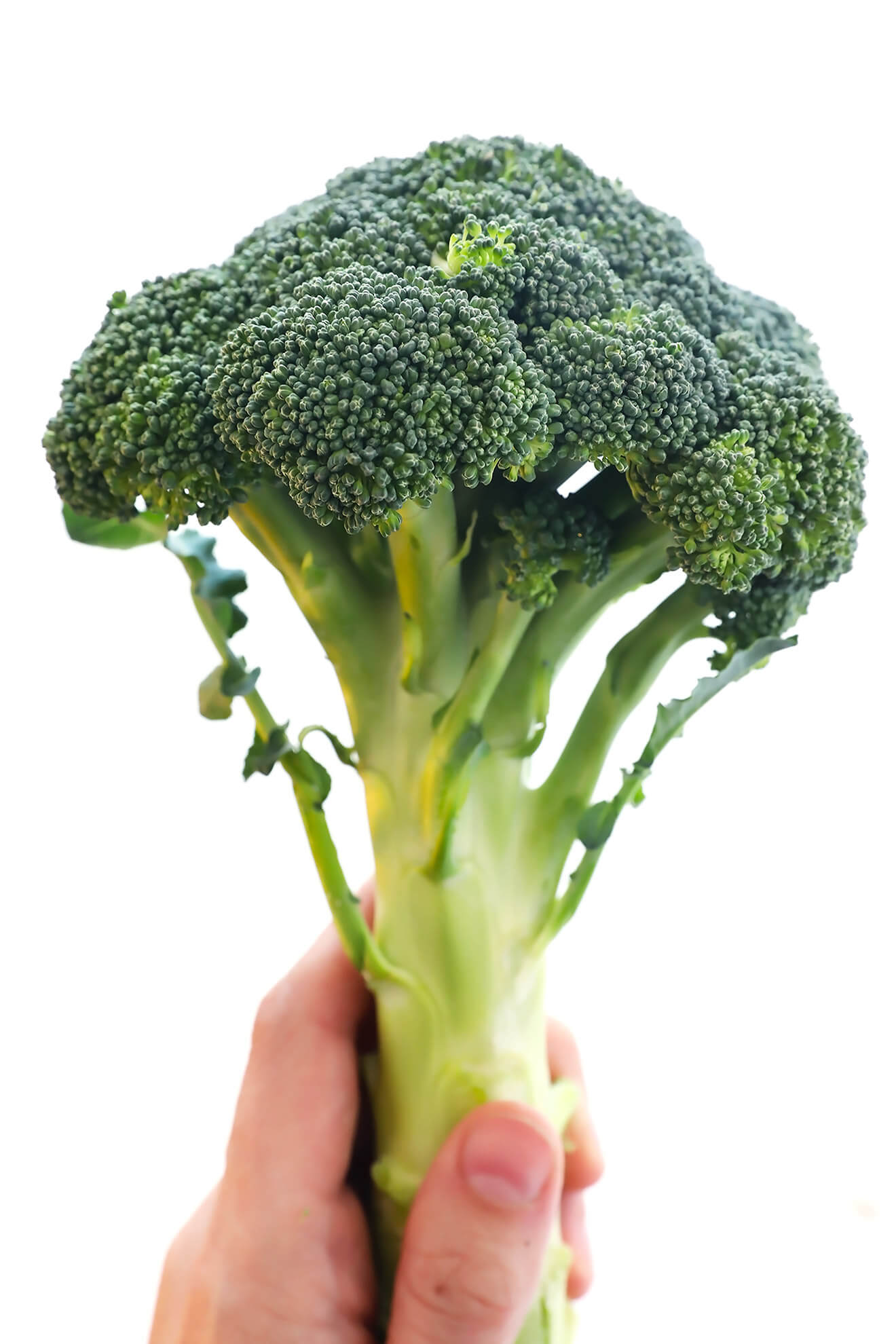 As I shared in my original post about this recipe, the inspiration for this one came back in the day from my Burmese friend, Si Si, who loaded me up one summer morning with a CSA bag overflowing with fresh broccoli, since she knew it was my fave.
Years later, I still always think about her whenever I make this recipe.  Especially now that Barclay's in my life, whom she affectionately always calls "Broccoli" with a smile and a laugh, since his name was hard to pronounce when she was first learning English.  Love this girl and her broccoli…and my Broccoli.  ?
That said, since the initial photos of this post were looking a little tired, I decided to snap some new ones this month to give this post a little update.  Plus, we have two snazzy new videos ready for you too!
First, a quick tutorial on how to chop broccoli, in case you need a refresher.  ?
And second, a new video on how to make this recipe from start to finish. ?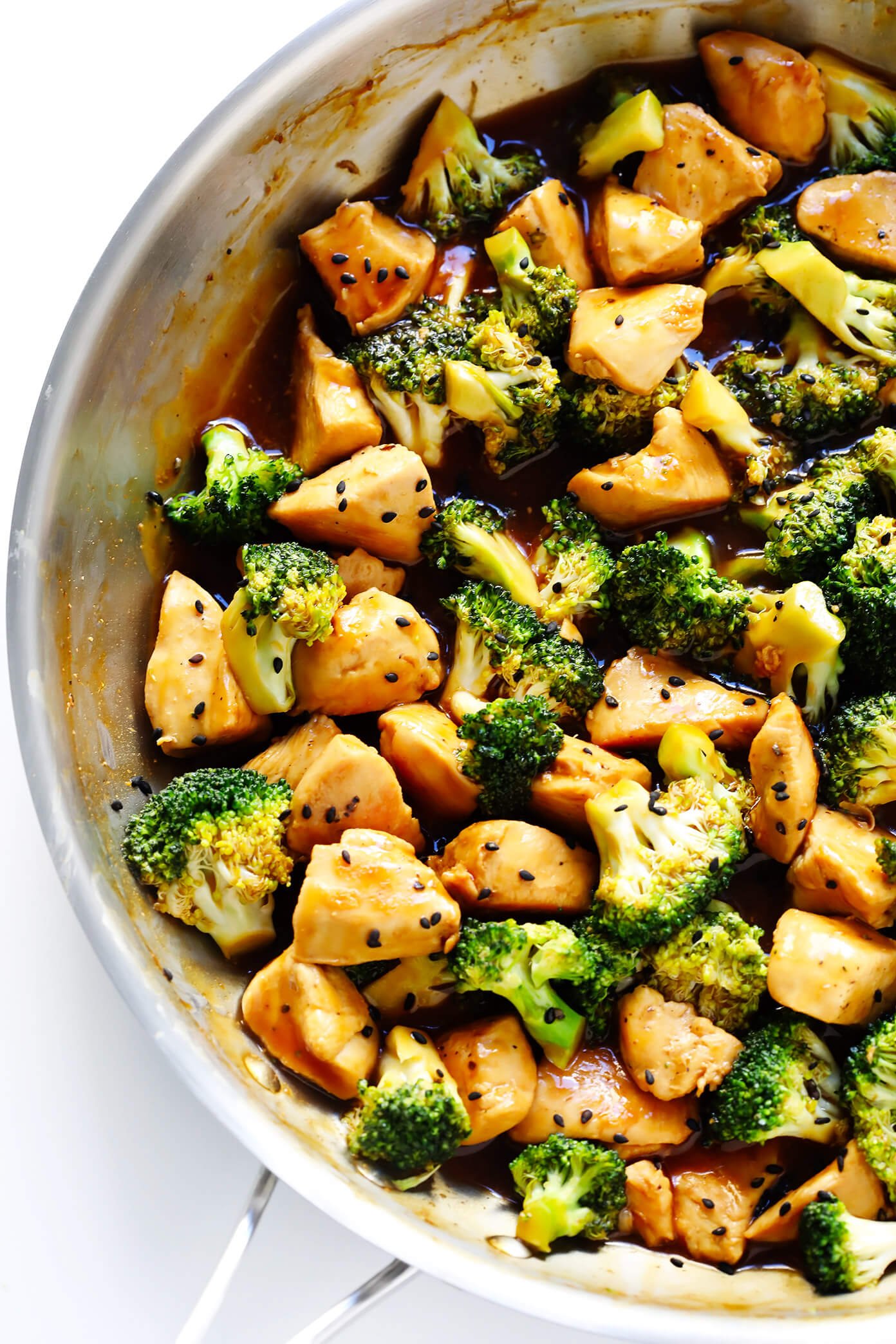 As you can see, there's not much to it.  Just cut up a few chicken breasts into bite-sized pieces.  Sauté them in a skillet until cooked through.  Then add the chopped broccoli and sauté for a few more minutes with the chicken, until it turns bright green and slightly tender (but I like mine to still be very crisp).
Then meanwhile, as the chicken and broccoli are cooking, whisk together a simple stir-fry sauce.  As I mentioned above, I've kept the ingredients for this one limited to a short list of pantry staples.  So (hopefully!) it should be an easy one to whip out, without having to make an extra trip to the store.  Just stir it in at the last second and stir for a minute or so, until thickened.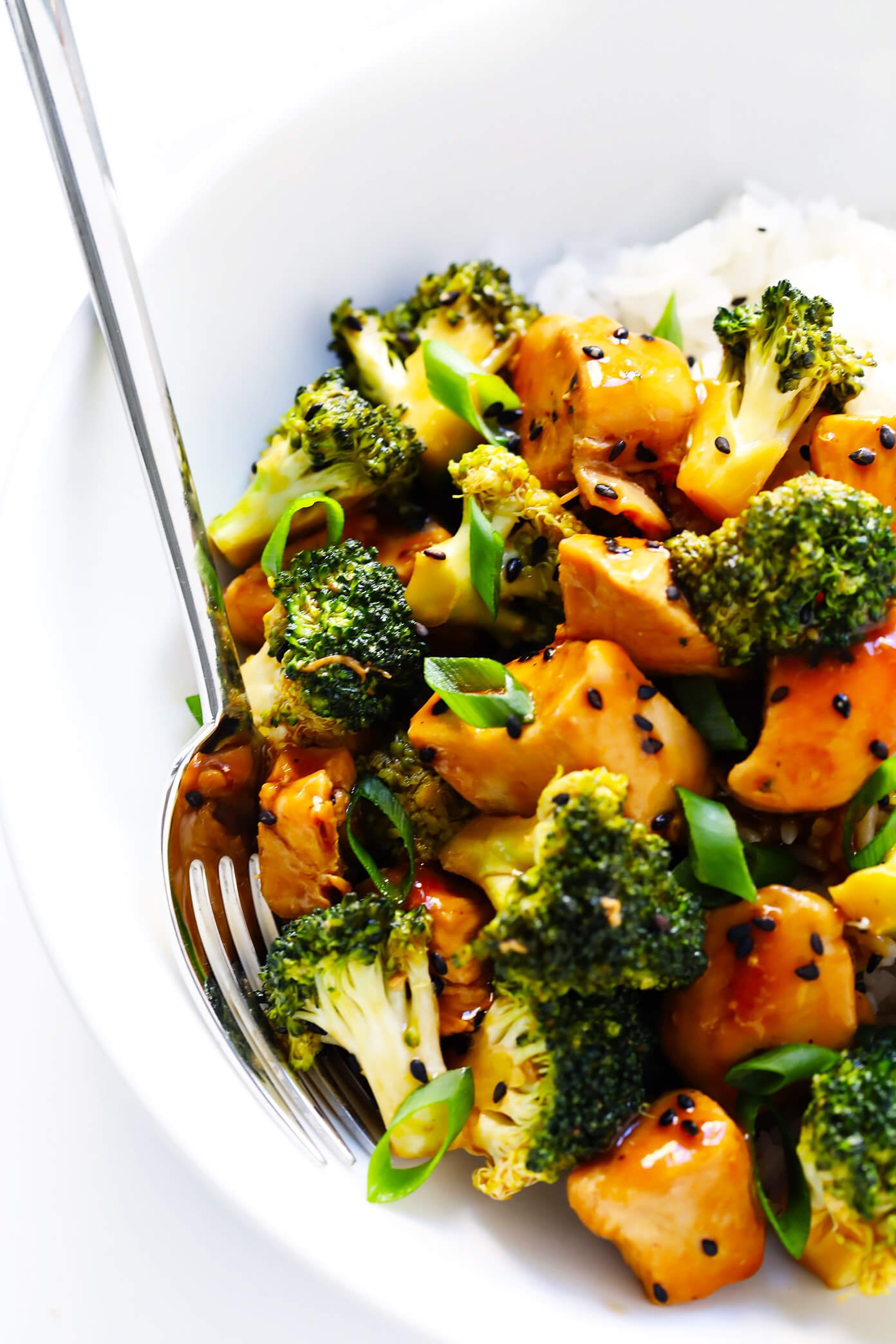 Then this quick and easy dinner will be ready to go!  And as the title promises, if you have those ingredients ready to go and are moving at a lively pace, this one really can be ready in just 12 minutes.  Boom.
Enjoy, everyone!
This post contains affiliate links.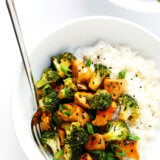 Yield: About 2-4 servings
12-Minute Chicken and Broccoli
This quick Chicken and Broccoli Stir-Fry recipe is full of zesty flavors, it's easy to customize, and it can be ready to go in just about 12 minutes!
Ingredients:
Stir-Fry Ingredients:
2 tablespoons olive oil, divided
2 boneless skinless chicken breasts, cut into bite-sized pieces
salt and pepper
1 batch Stir-Fry Sauce (see below)
1 bunch broccoli, chopped into small florets, stem discarded
1 teaspoon toasted sesame oil
toppings: sliced green onions, toasted sesame seeds
Stir-Fry Sauce Ingredients:
2/3 cup water
1/3 cup reduced-sodium soy sauce
3 tablespoons rice vinegar
2 tablespoons cornstarch
2 tablespoons honey
2 cloves garlic, peeled and minced
1 teaspoon ground ginger
Directions:
To Make The Stir-Fry:
Heat 1 tablespoon olive oil in a large sauté pan over medium-high heat. Add chicken breasts, and season with a generous pinch of salt and pepper. Cook for about 5 minutes, stirring occasionally, until the chicken is browned and mostly cooked through.
While the chicken is cooking, make your sauce. (See below.)
Once the chicken is browned, add the remaining 1 tablespoon of olive oil and broccoli, and stir to combine. Continue cooking for an additional 3 minutes, until the broccoli is bright green. Stir in the sauce, and cook for an additional 1 minute until the sauce has thickened.  Remove from heat and stir in the sesame oil until combined.
Serve warm, garnished with green onions and toasted sesame seeds.  Or transfer to a sealed container and refrigerate for up to 3 days.
To Make The Sauce:
Whisk all ingredients together in a small bowl until combined.
I slightly tweaked the sauce recipe in 2017, to add just a bit more to the recipe.  But it should still taste the same! 🙂


All images and text ©Gimme Some Oven
If you make this recipe, be sure to snap a photo and hashtag it #gimmesomeoven. I'd love to see what you cook!