Sponsored: Get creative in the kitchen and cook these wholesome recipes with Maggi as part of a balanced diet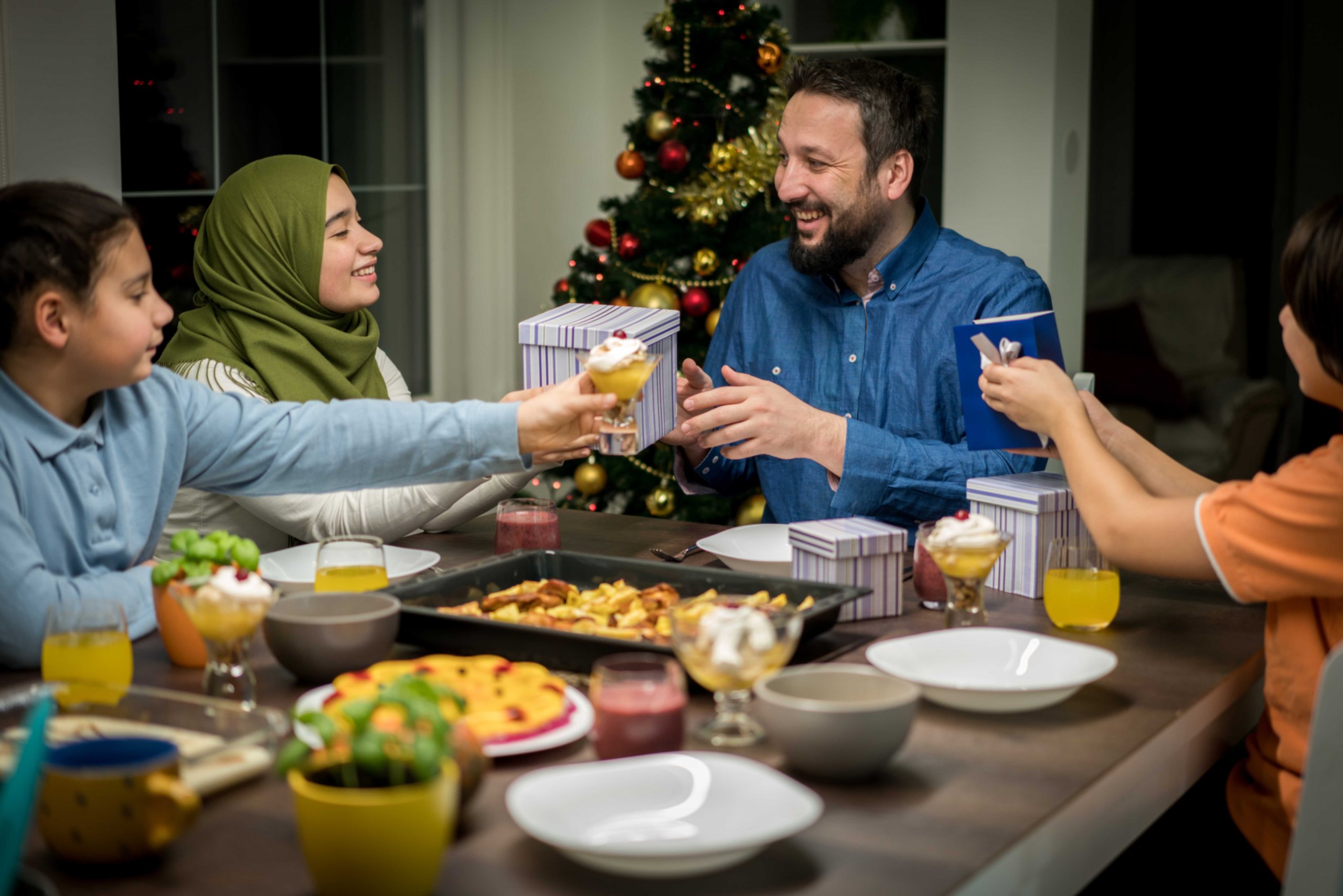 We have all reached out for the goodness of Maggi at some point in our cooking journey, as a culinary staple or to elevate a dish. However, not many of us are aware that Maggi provides much more than just flavour. Whilst championing quick, easy and tasty cooking, Maggi also promotes healthy eating and delivers several nutritional benefits.
Following a healthy diet is not about strict limitations, but more about cooking the right recipes and attaining the right balance in every meal. This is where Maggi comes in.
Maggi has always recognised the importance of developing and maintaining a healthy lifestyle. Hence, the brand created MyMenu IQ™ to help people understand their meals, the ingredients and nutritional value and in turn, achieve balanced nourishment.
MyMenu IQ™
A good meal is a balanced meal and the vast selection of Maggi recipes on the website have been created to provide just that. Taking one's healthy diet a step further, each recipe features an innovative MyMenu IQ™ option through which you can find out the dietary breakdown of your meal.
MyMenu IQ™ generates a nutritional score for each recipe by taking into account its energy content and nutrients, as well as its contribution to obtaining optimal nutritive benefits as recommended for an adult, based on a 2,000-kcal daily diet. The energy content of each recipe is calculated on the basis of carbohydrates, proteins and fats.
MyMenu IQ™ helps you choose better food combinations that improve the nutritional balance of the overall complete meal, helping you and your family achieve a healthier, more balanced diet. For every occasion, find delectable and multi-cuisine recipes to meet all dietary requirements, while aiming to achieve a MyMenu IQ™ score of 70 (and over) to ensure optimal nourishment from various food groups.
People are encouraged to create their own custom meal menu to help generate perfect balance by adding starters, side dishes or mains.
Give MyMenu IQ™ with Maggi a try with the following recipes:
Mexican Chicken Fajita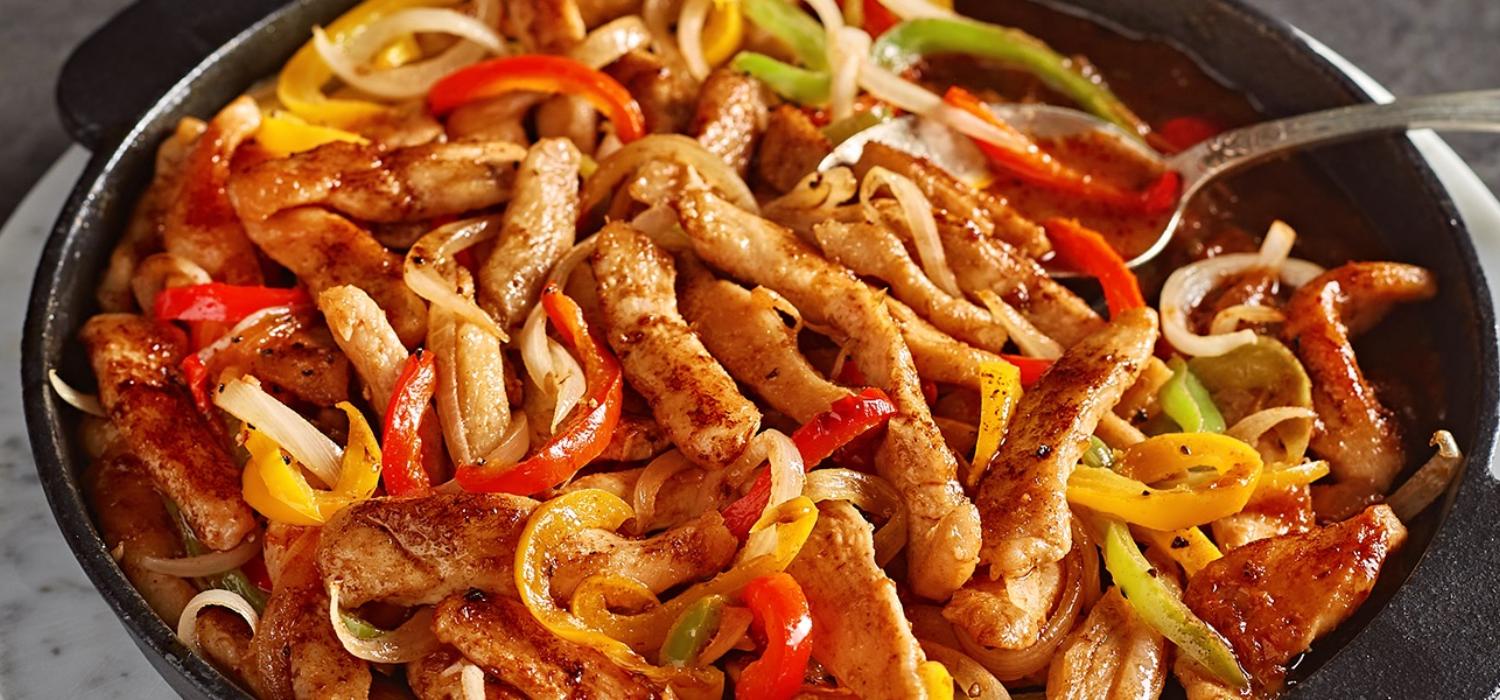 Packed with mixed vegetables and chicken, this Mexican-inspired dish comes together with an appetising Maggi Mexican Cooking Sauce and aromatics. The recipe offers a MyMenu IQ™ score of 70 out of 100
For the full recipe, click here.
Shish Taouk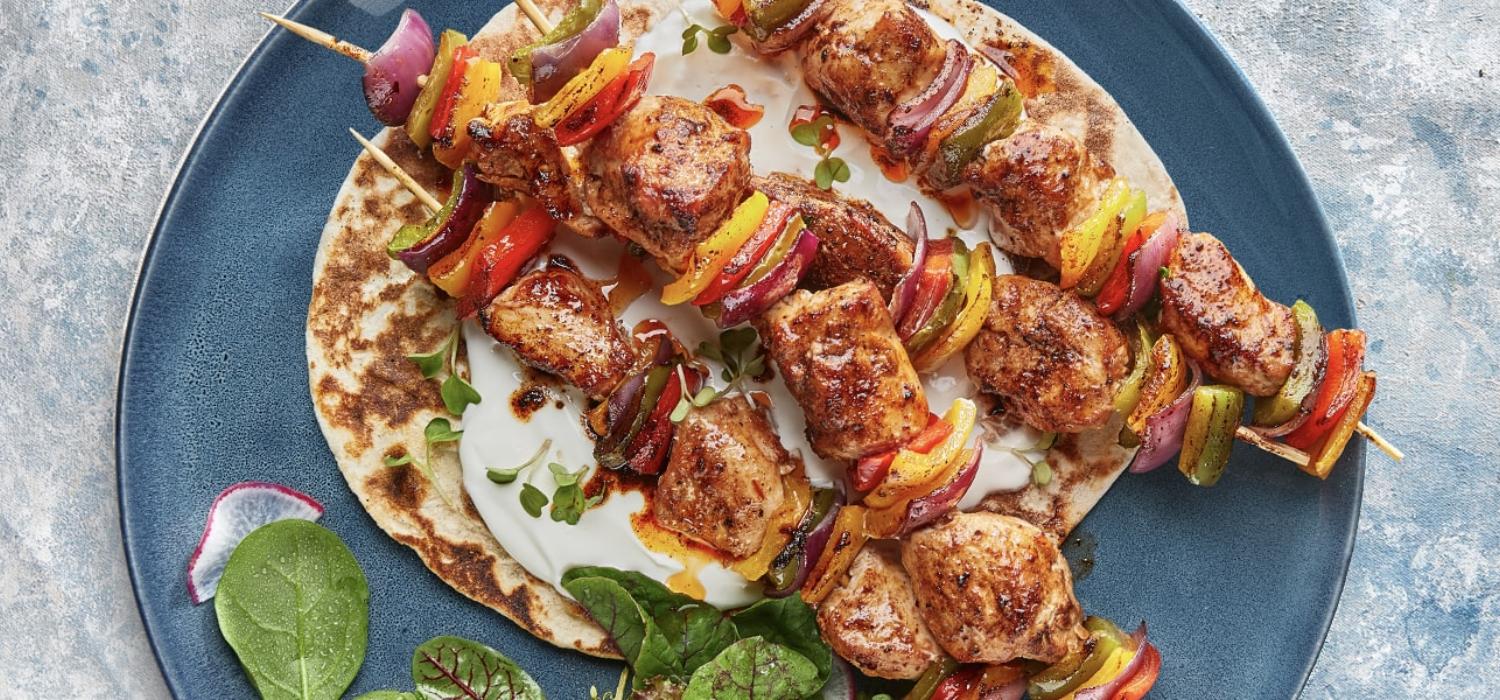 Succulent grilled chicken cubes with tangy yoghurt and the perfect flavouring with Maggi BBQ and Grill Seasoning, these tender skewers served with pita bread offer a MyMenu IQ™ score of 95 out of 100.
For the full recipe, click here.
Spaghetti Meatballs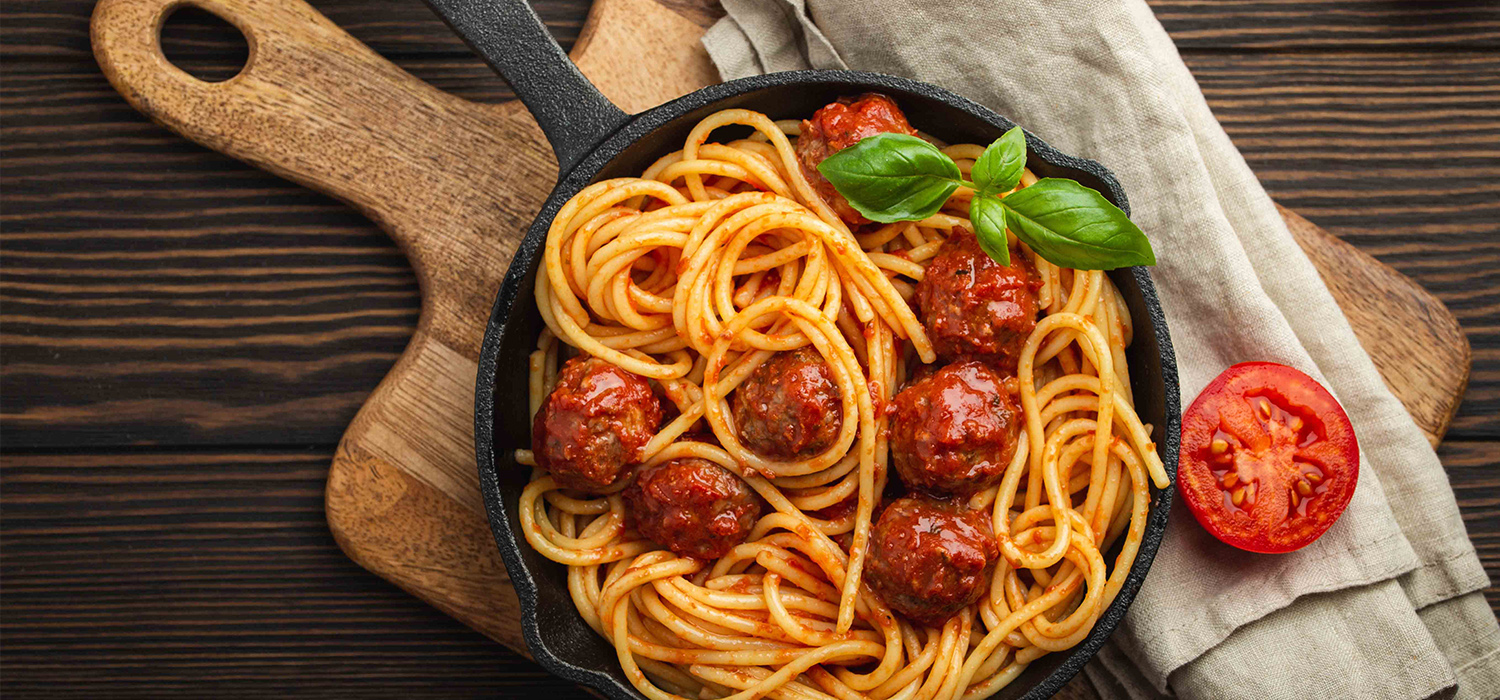 A low-sodium diet can be as scrumptious as any other meal, with a Maggi Chicken Bouillon Less Salt. Savour this homemade, hearty dish of spaghetti and baked meatballs, topped with fresh herbs. Always a family favourite, the recipe offers a MyMenu IQ™ score of 70 out of 100.
For the full recipe, click here.
Beef Stroganoff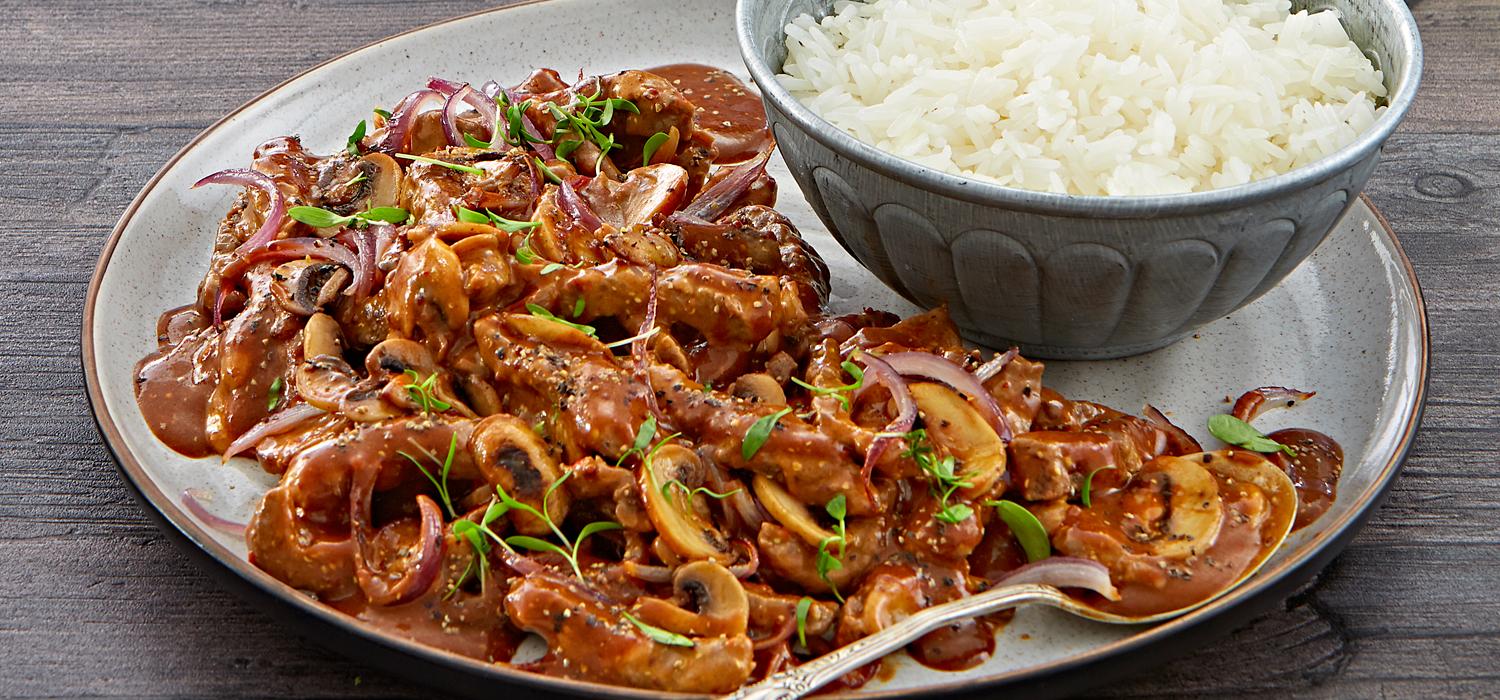 Cook up this warm, nourishing and creamy Maggi-style dish with lean beef strips and a Maggi Stroganoff Mix. Perfect for a cosy night in, the meal offers a MyMenu IQ™ score of 90 out of 100.
For the full recipe, click here.
One-skillet Mexican Chicken Rice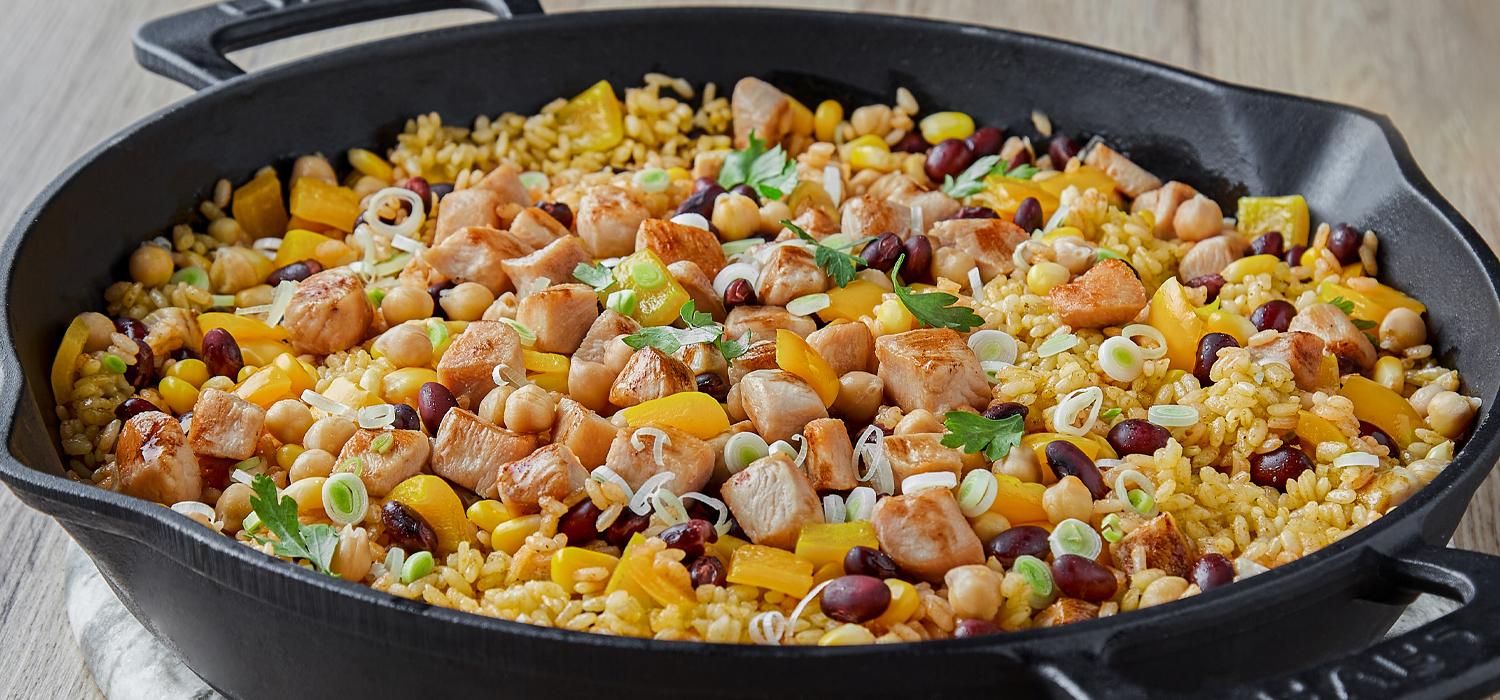 A nourishing one-pan meal full of Mexican flavours, chicken, vegetables and a Maggi Powder Chicken Bouillon. A recipe that's sure to become a favourite, it offers a MyMenu IQ™ score of 100 out of 100.
For the full recipe, click here.