The celebrated Chef Izu Ani takes over the food and beverage operations at the trendy Hyatt Centric Jumeirah Dubai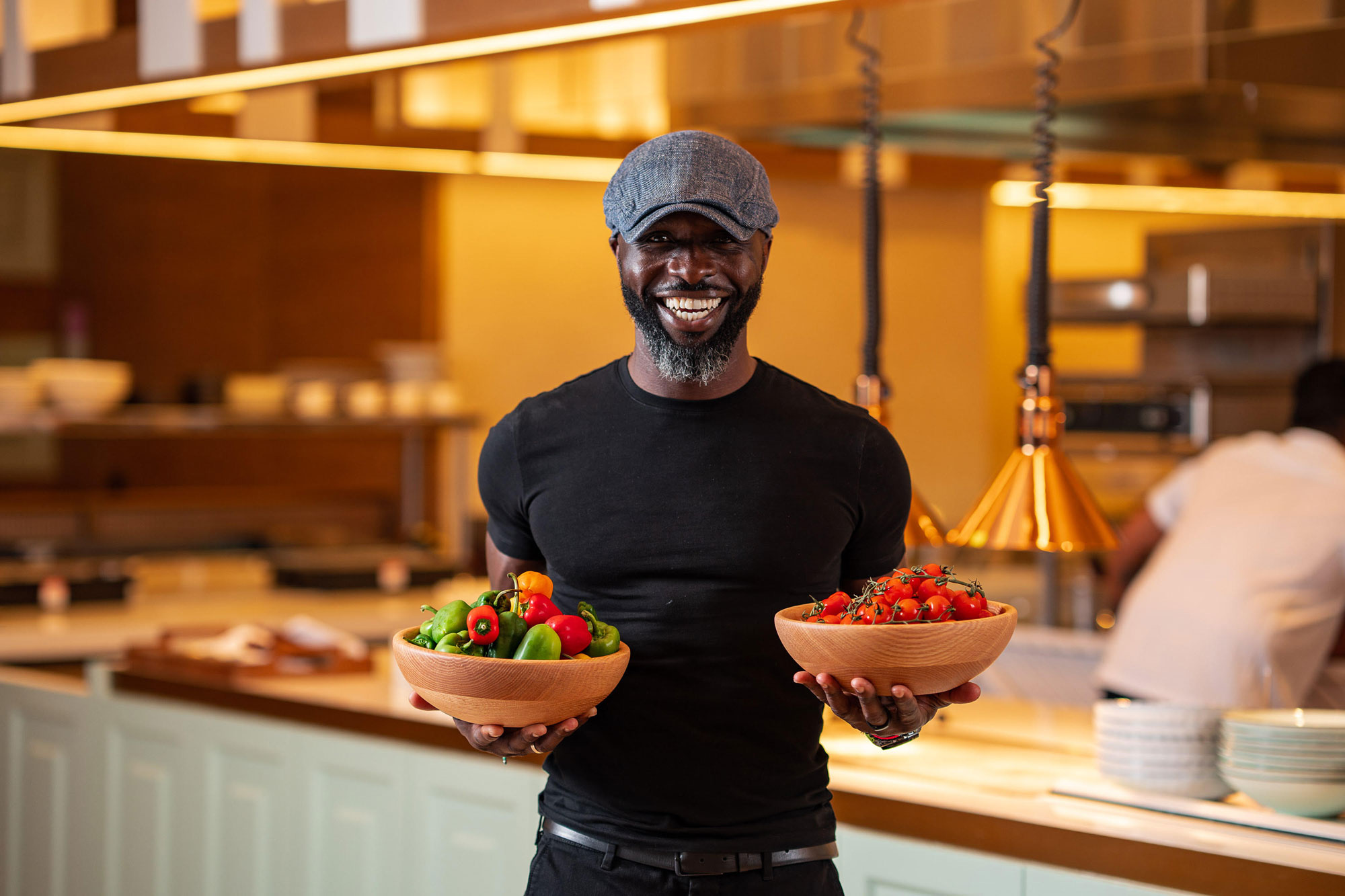 The renowned Chef Izu Ani has set his sights on the hotel industry, taking over the food and beverage operations at Hyatt Centric Jumeirah Dubai, including breakfast, lunch, dinner and in-room dining.
The announcement comes with the reveal of Ani's latest opening, Eunoia by Carine, a French Mediterranean inspired restaurant and little sister to the culinary mastermind's Carine Dubai.
Derived from the Greek word 'eunoia', which translates to mean 'beautiful thinking', the restaurant showcases a timeless design that is quietly understated, simple and sophisticated. A colour scheme of laurel green, warm white and chic monochrome is paired with textured wood tones, natural materials and copper accents. Floor-to-ceiling windows enhance the beauty of the space and reveal a backdrop of picturesque ocean views. The day-to-night venue is located on the ground floor of the property and seats 110 diners.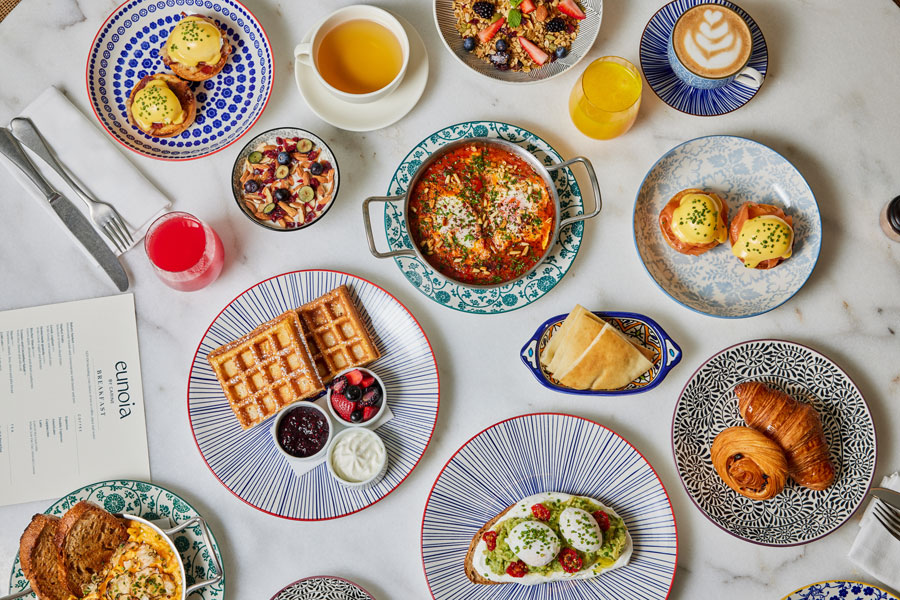 On the dining front, diners can expect a sharing-style menu starring flavours of the Mediterranean. Breakfast can be ordered off an à la carte menu, featuring options such as Shakshuka (with roasted peppers in a spiced tomato sauce with fresh pita), Fried eggs and foie gras with a Périgueux sauce and French toast with homemade jam and whipped cream.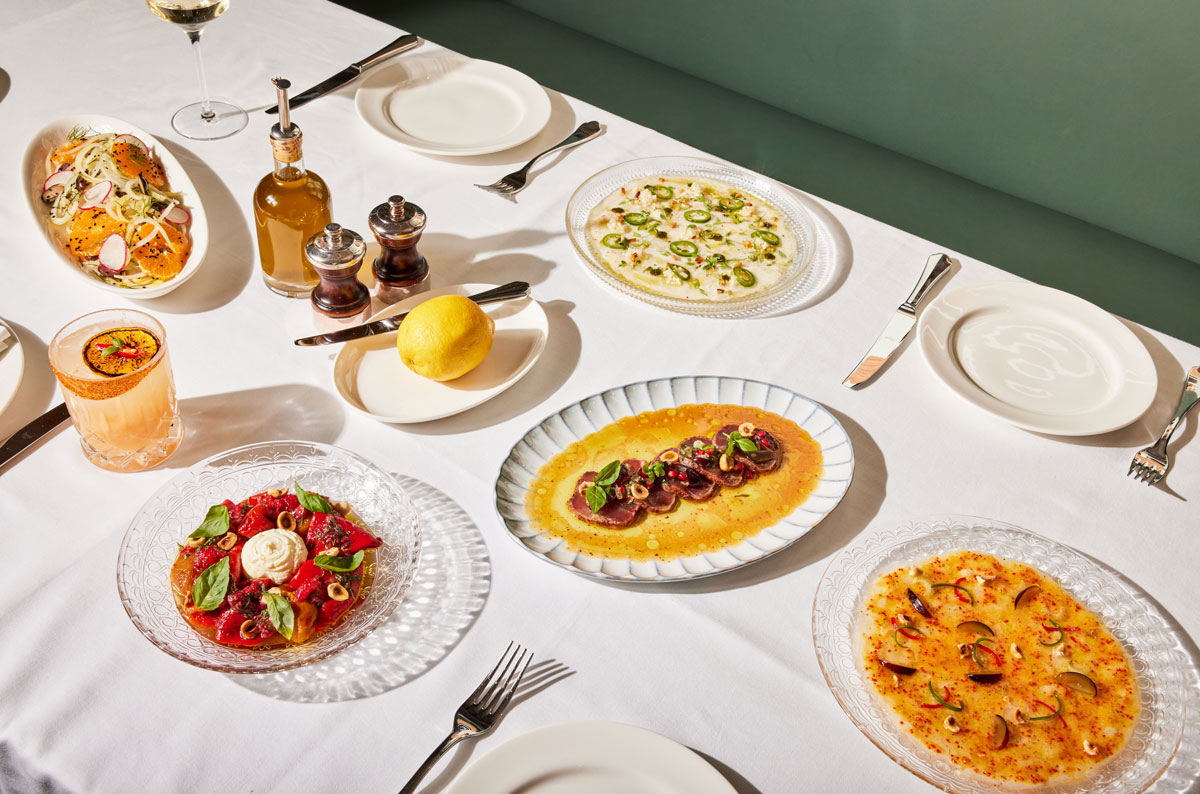 The lunch and dinner menu offers an array of hot and cold starters such as Roasted peppers with ricotta and raspberry, Carrot salad with pistachio and tarragon and Sea bass carpaccio with a passion fruit dressing. When it comes to mains, reach for the Salt baked sea bass, stuffed with lemon and herbs, the Lobster linguine in a cherry tomato sauce or Grilled tiger prawns with garlic butter and a smoked tomato relish. The sharing concept is encouraged through to dessert, with generous sized portions of Apple tart Tatin, Tiramisu and Raspberry cheesecake.
Complement your meal with sips from a beverage list that showcases premium grape, bubbly and curated concoctions starring ingredients such as lychee, lime, bell pepper, balsamic, tomato and more.
A second opening is planned for Q4, where a Japanese Mediterranean concept called Kai Enzo will be revealed.
Open daily for breakfast from 7-11am, for lunch from 12:30-3:30pm and for dinner from 6:30-10:30pm. Call +9714 302 1241 or email booknow@eunoiabycarine.ae. Visit the website or Instagram.