Air Fryer Mac and Cheese Balls are a fun appetizer or dinner idea. Air Frying gets them extra crispy on the outside while staying cheesy on the inside!
Make sure to check out all my tips on How To Use An Air Fryer!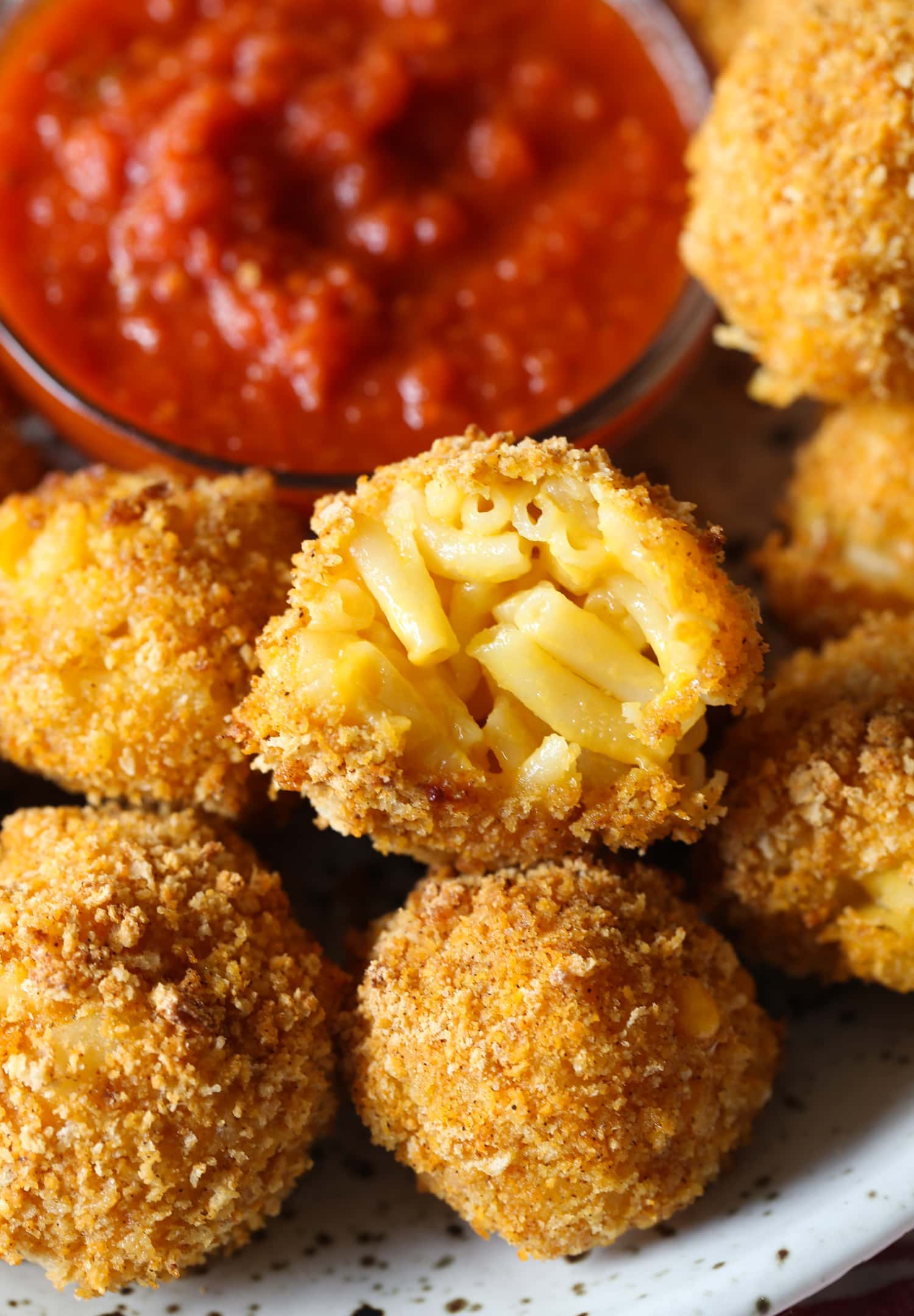 Air Fryer Mac And Cheese Balls
Mac and Cheese Balls are basically the most perfect appetizer. I mean, what could be better than fried macaroni and cheese? In this case they're "air fried", but of course you could deep fry these as well…or even bake them! If you're looking for an appetizer or easy snack food idea that will be a huge hit with your friends and family will love, this is the recipe for you! Yes, there are a few steps involved, but the payoff is absolutely worth it!
The Quick Breakdown:
Cheesy mac and cheese incased in a crispy, flavorful breadcrumb coating.
You can use mac and cheese leftovers, or make a quick box of Kraft as the base for this recipe.
Air Frying the mac and cheese bites makes the process very easy and way less messy than deep frying, while cutting down on the fat.
If you have leftover mac and cheese this is a fantastic way to repurpose it, while getting oohs and ahhs from your friends and family!
Easy to put together, and a great way to get your kids involved in the kitchen!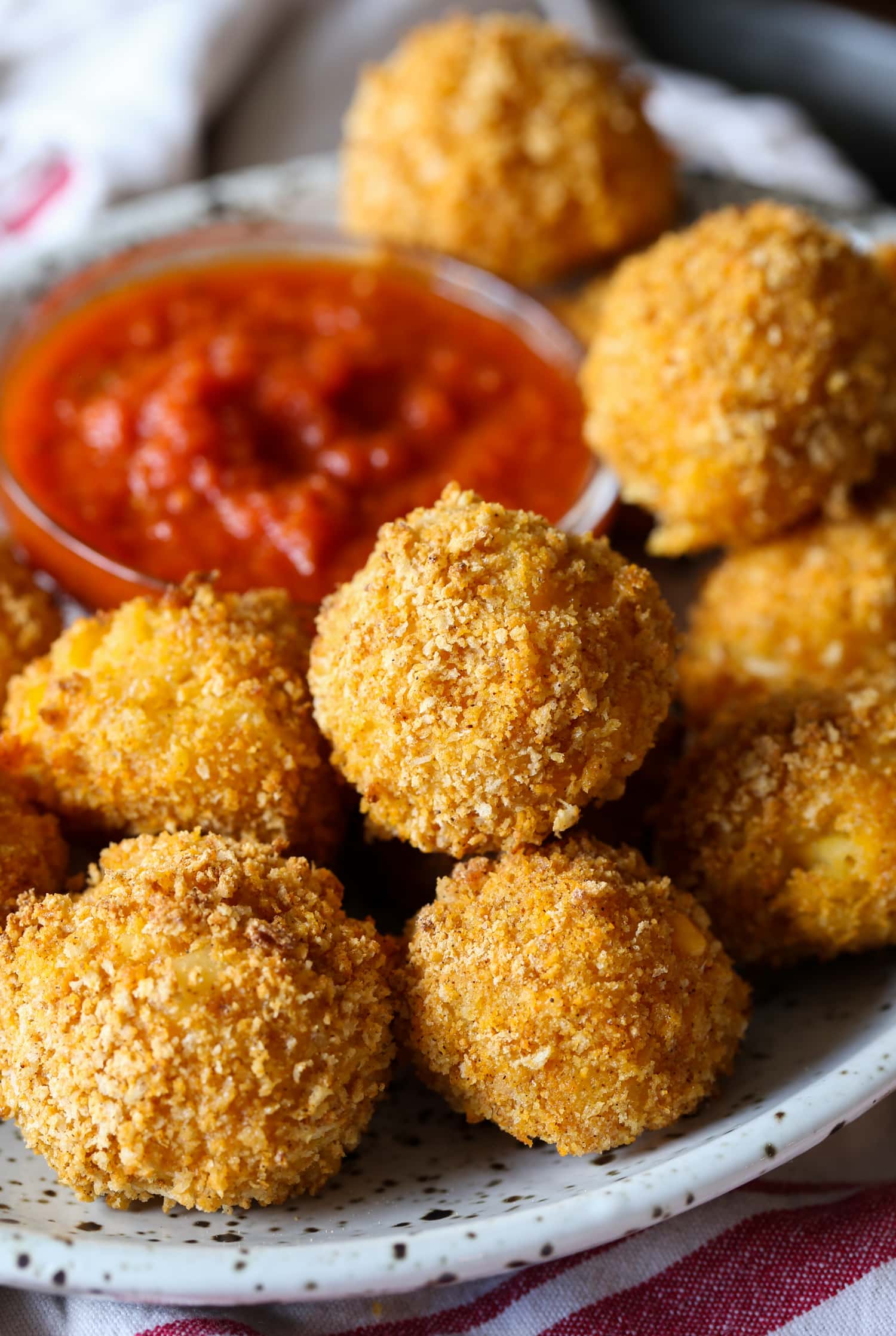 What Kind Of Mac and Cheese Do You Use?
The great thing about these little fried mac n cheese balls is that you can use pretty much any kind of mac and cheese you would like! If you have homemade macaroni and cheese that would work great, or just your store bought favorite mac and cheese! You can use a box of Kraft (which is what I did for this recipe) and that works great…plus it's simple! OR you could even heat up a frozen tray of mac and cheese, like Trader Joe's Mac, Marie Callenders or Stouffers! There's no reason to go to the trouble of making homemade mac and cheese especially for this recipe.