Satisfy your sweet tooth with these fun and yummy Apple Nachos made three ways! They're so easy to make and taste so great for a snack or dessert that everyone will enjoy!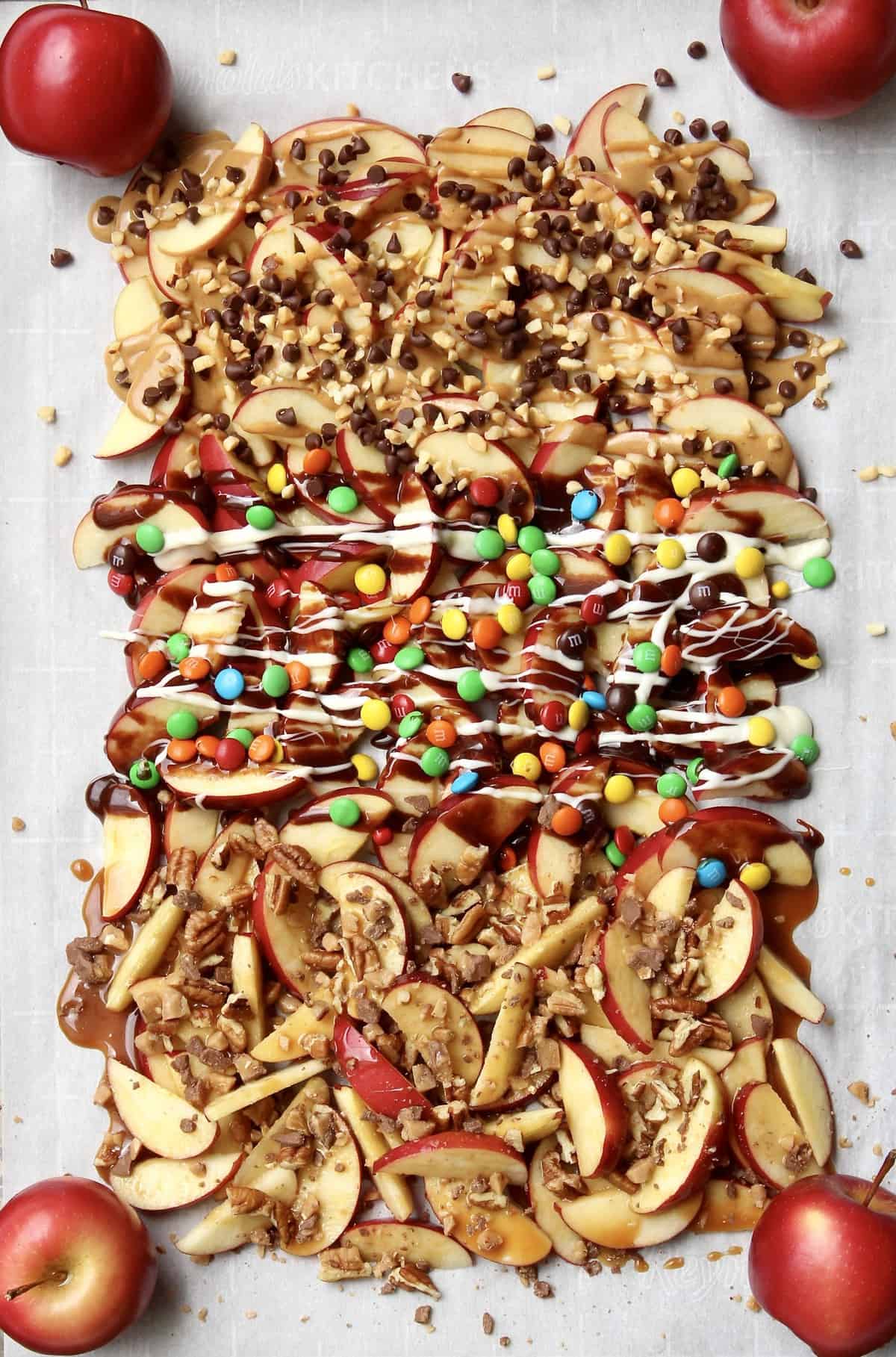 How great are these apple "nachos"? They're made with our favorite Rockit Apples and are so perfect for a satisfying sweet treat that's healthier and doesn't require any baking or cooking. Everyone loves them!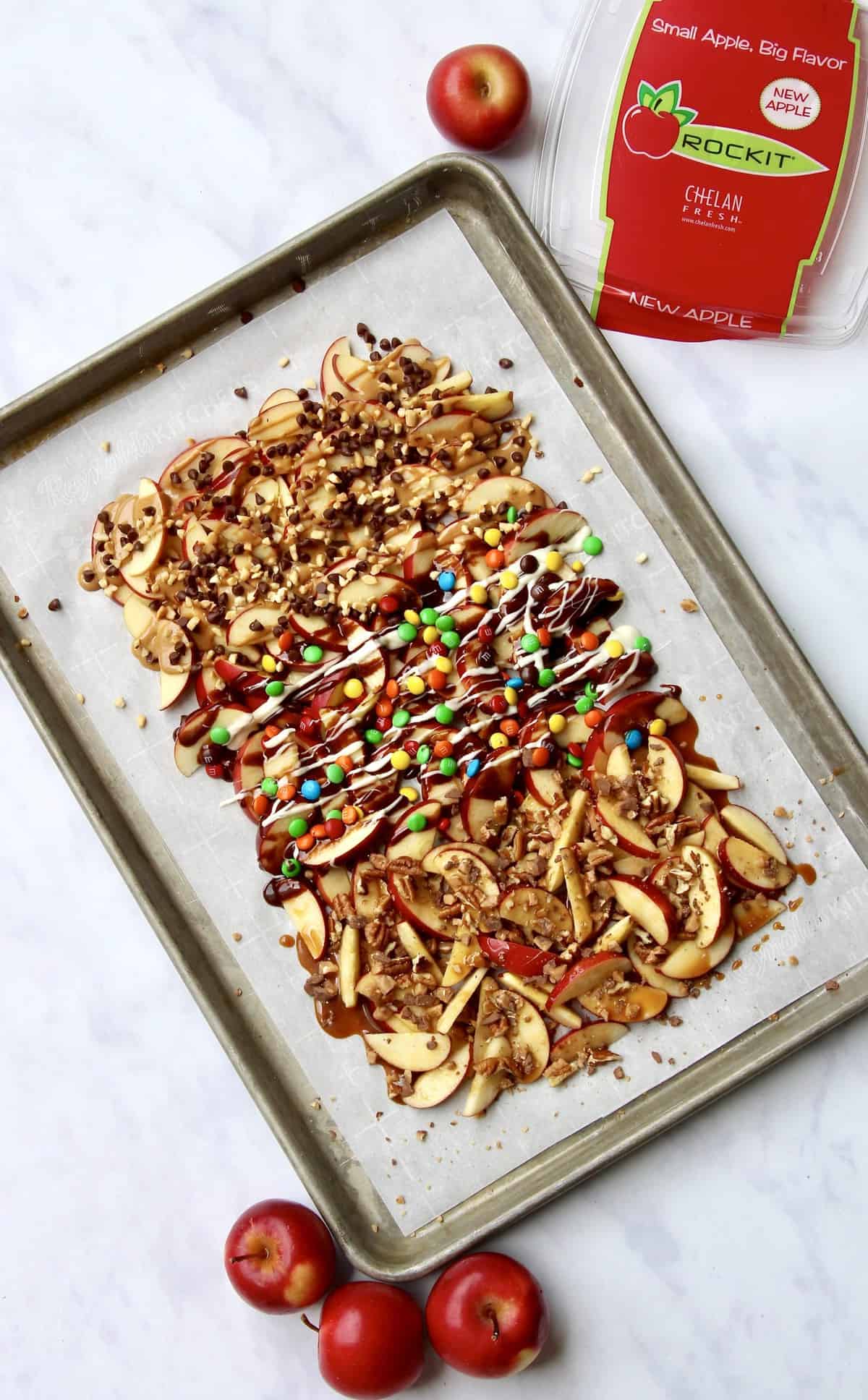 Rockit™ apples are so great for making these apple nachos with because they're small and crisp. When sliced, they make for the perfect one-bite nacho. And they have the most delicious natural sweetness that compliments the toppings so well.
These apples truly are pocket-sized. So adorable, super convenient for quick and on-the-go snacking, and oh so delicious. We're obsessed with them!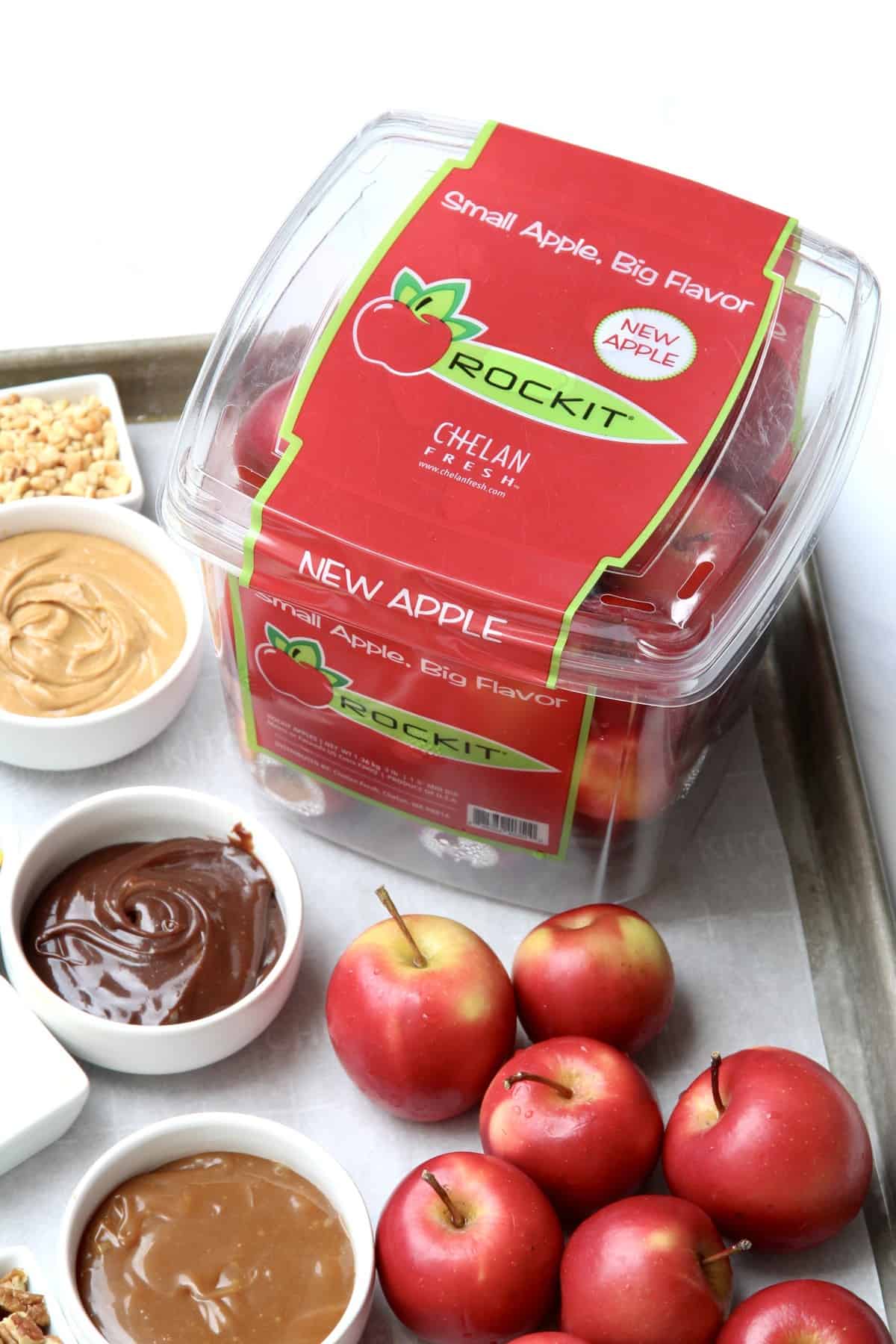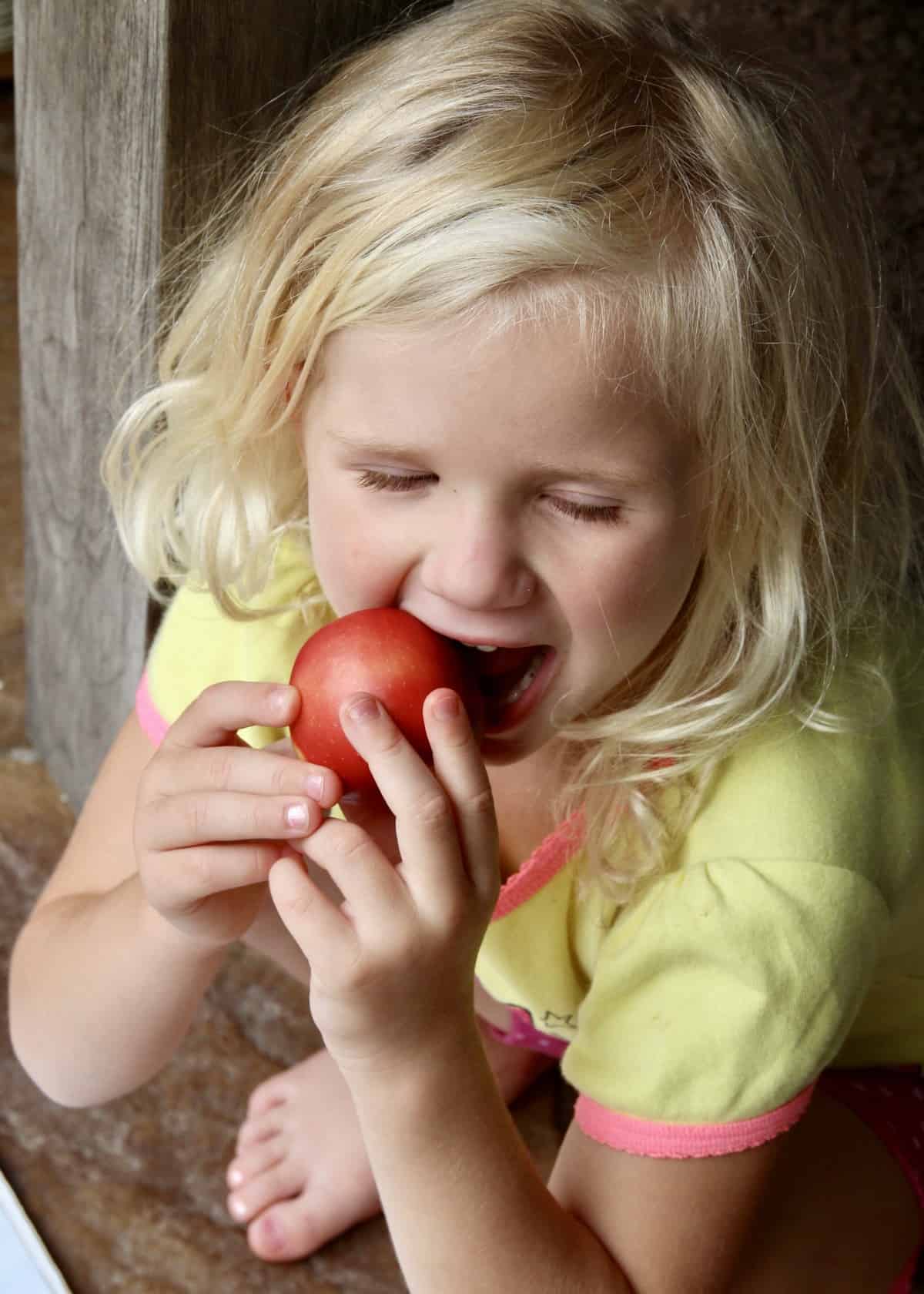 One of our favorite ways to enjoy Rockit apples, besides eating them whole, right down to the core, is slicing them and dipping them in peanut butter or caramel. It's one of our go-to treats for when we're craving something sweet. So one afternoon, we are all wanting apples with peanut butter and caramel for a snack. I thought it would be fun to turn them into "nachos" and the kids went crazy over them!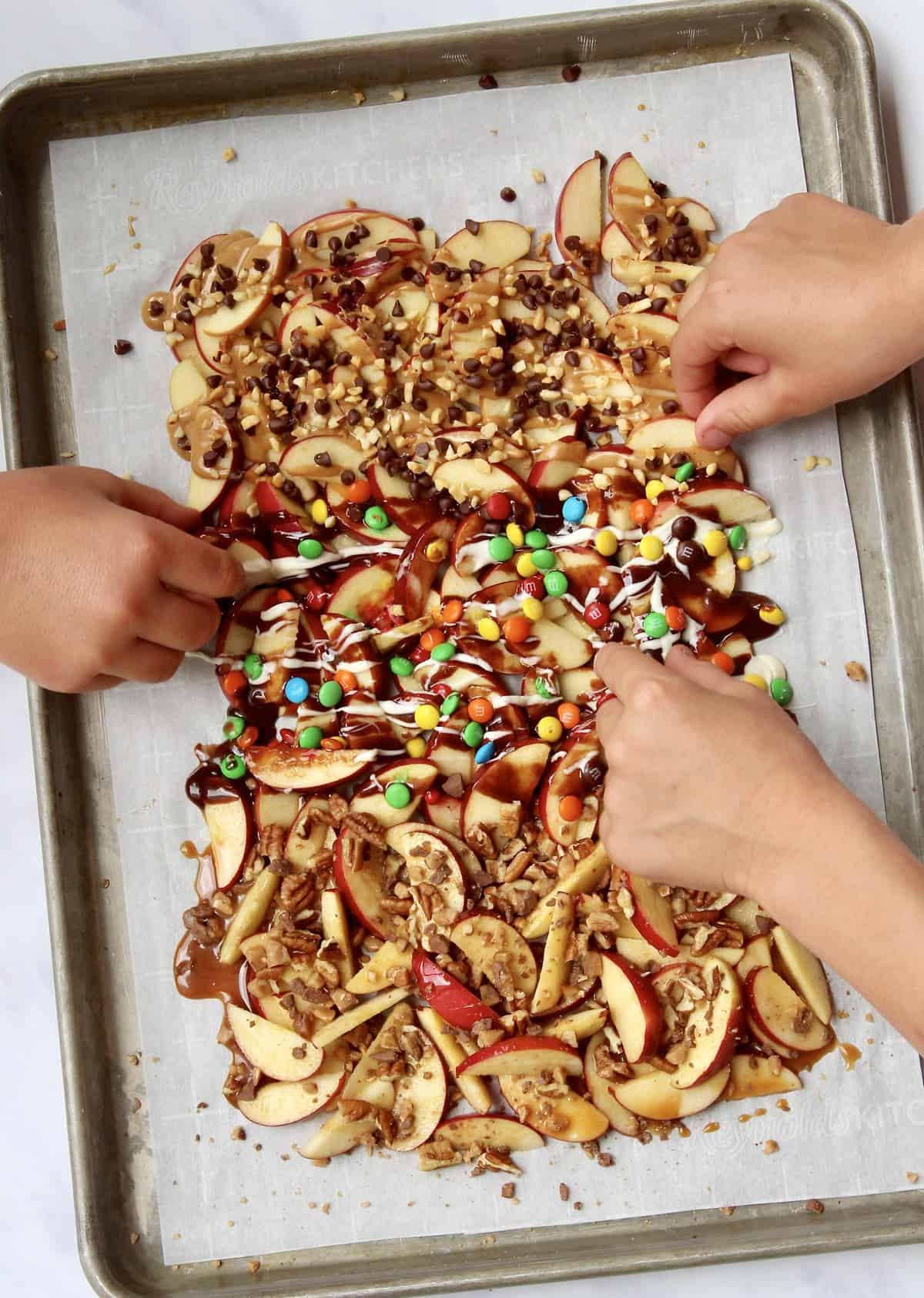 The topping options are endless, but we LOVE these three toppings so much…
peanut butter, chopped peanuts and mini chocolate chips
chocolate sauce, white chocolate drizzle and mini M&M's candies
caramel sauce, chopped pecans and chocolate toffee pieces
It all starts with apple slices. We just put them on parchment paper on a sheet pan to keep it simple and great for sharing…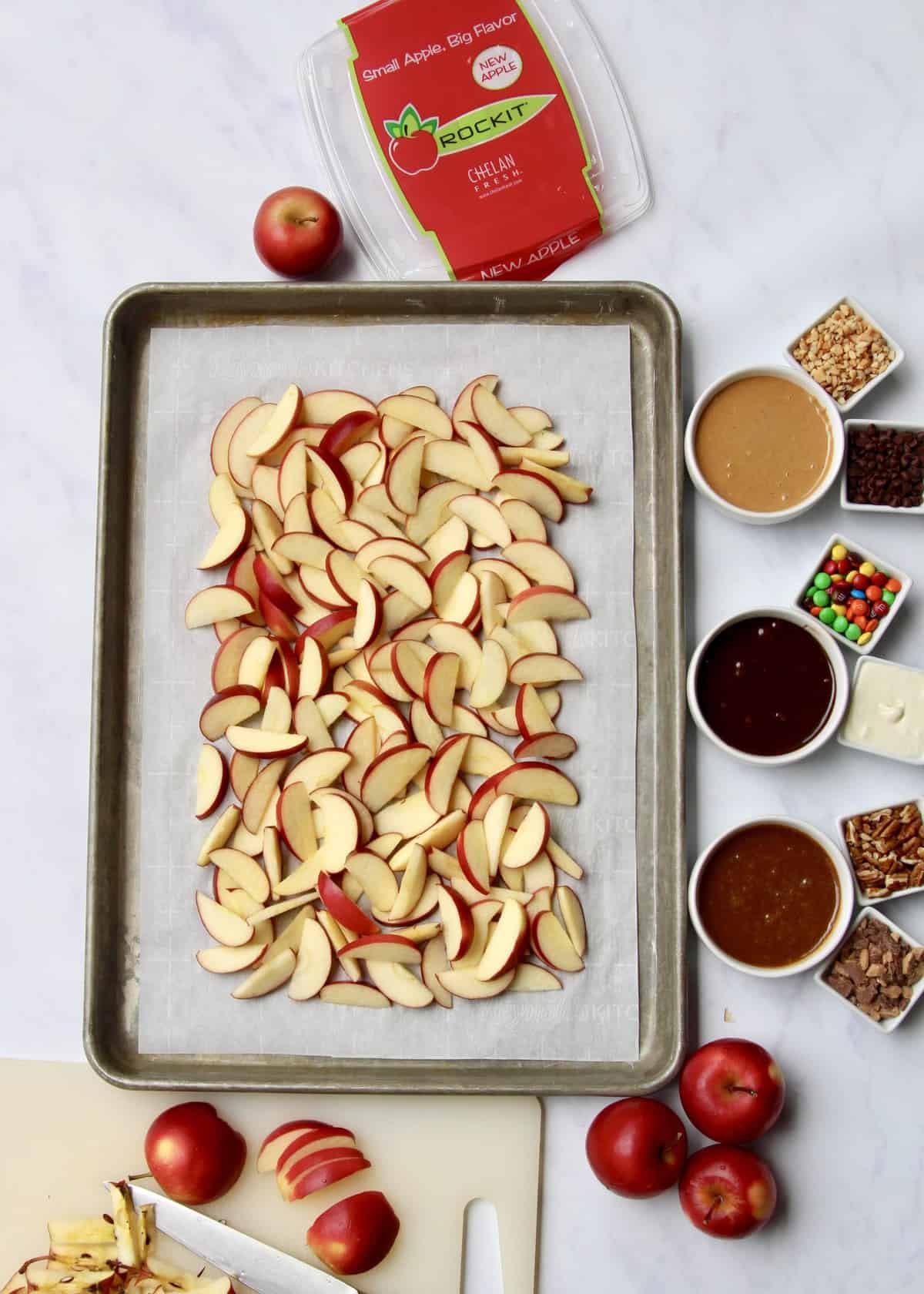 Then we top them with our favorite apple toppings. It's fun to do all three flavors so there's a variety to choose from, but you could also just make one of the flavors and they would be just as enjoyable.
First, drizzle the melted peanut butter, melted chocolate sauce and melted caramel over the apples in three different sections…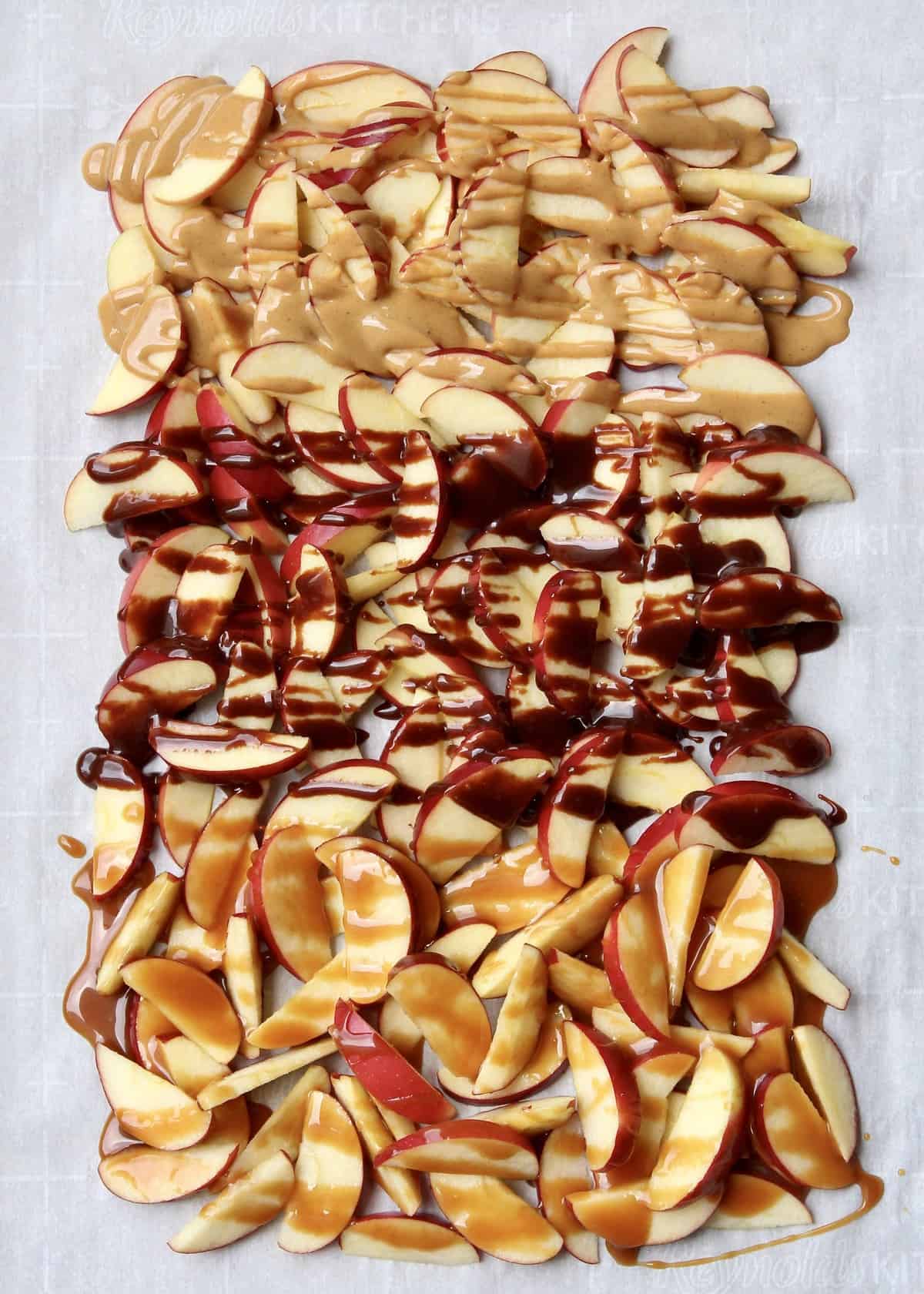 Next, sprinkle each section with the extra toppings…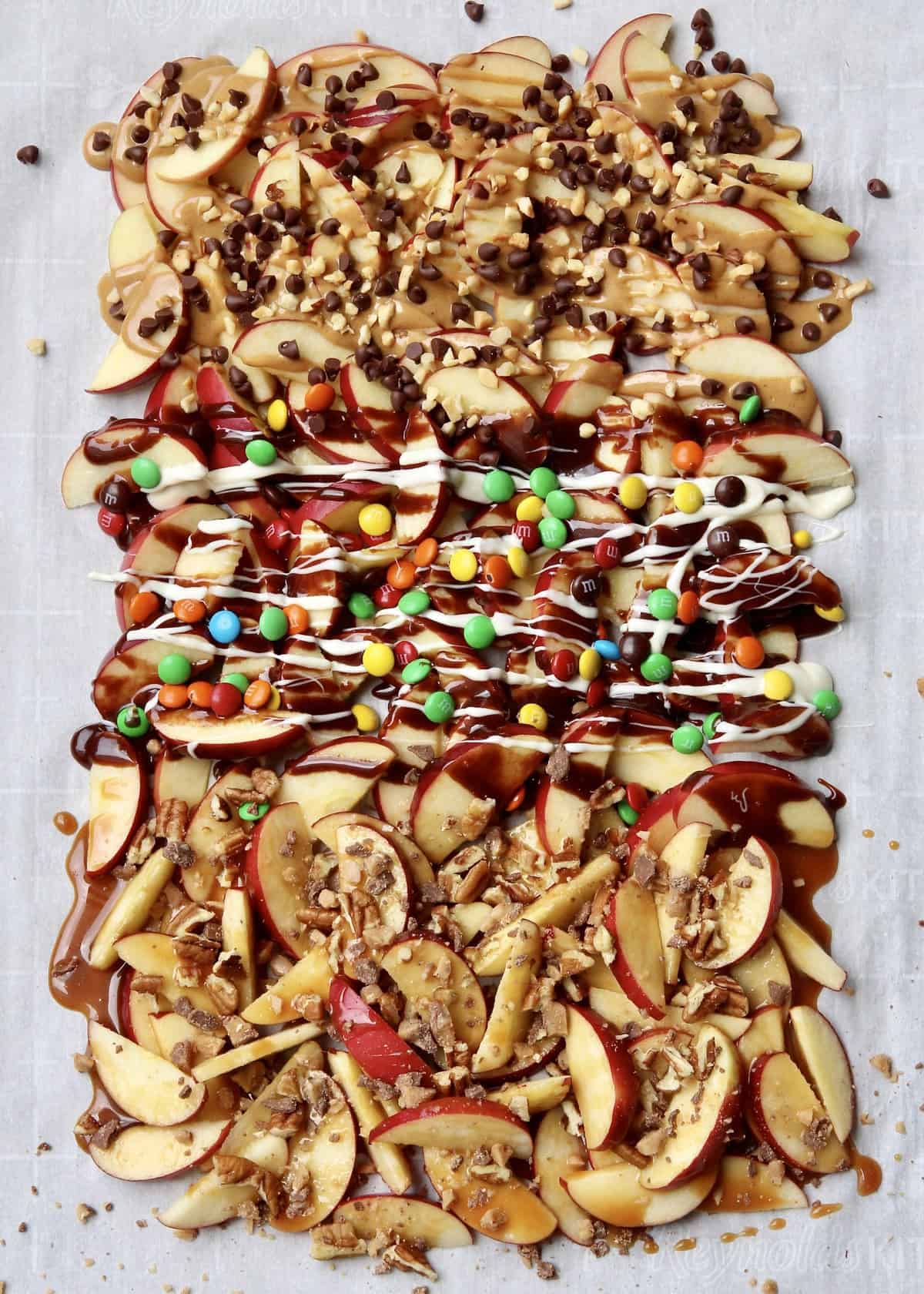 Get the kids involved in the fun by letting them drizzle and sprinkle. They'll love it and be even more excited to dig into them.
You can enjoy them right away while the sauces are still a little warm on the cold, crisp apples. Or you can place them in the refrigerator and serve them later. They taste just as great, and really refreshing, when they're extra cold straight from the refrigerator.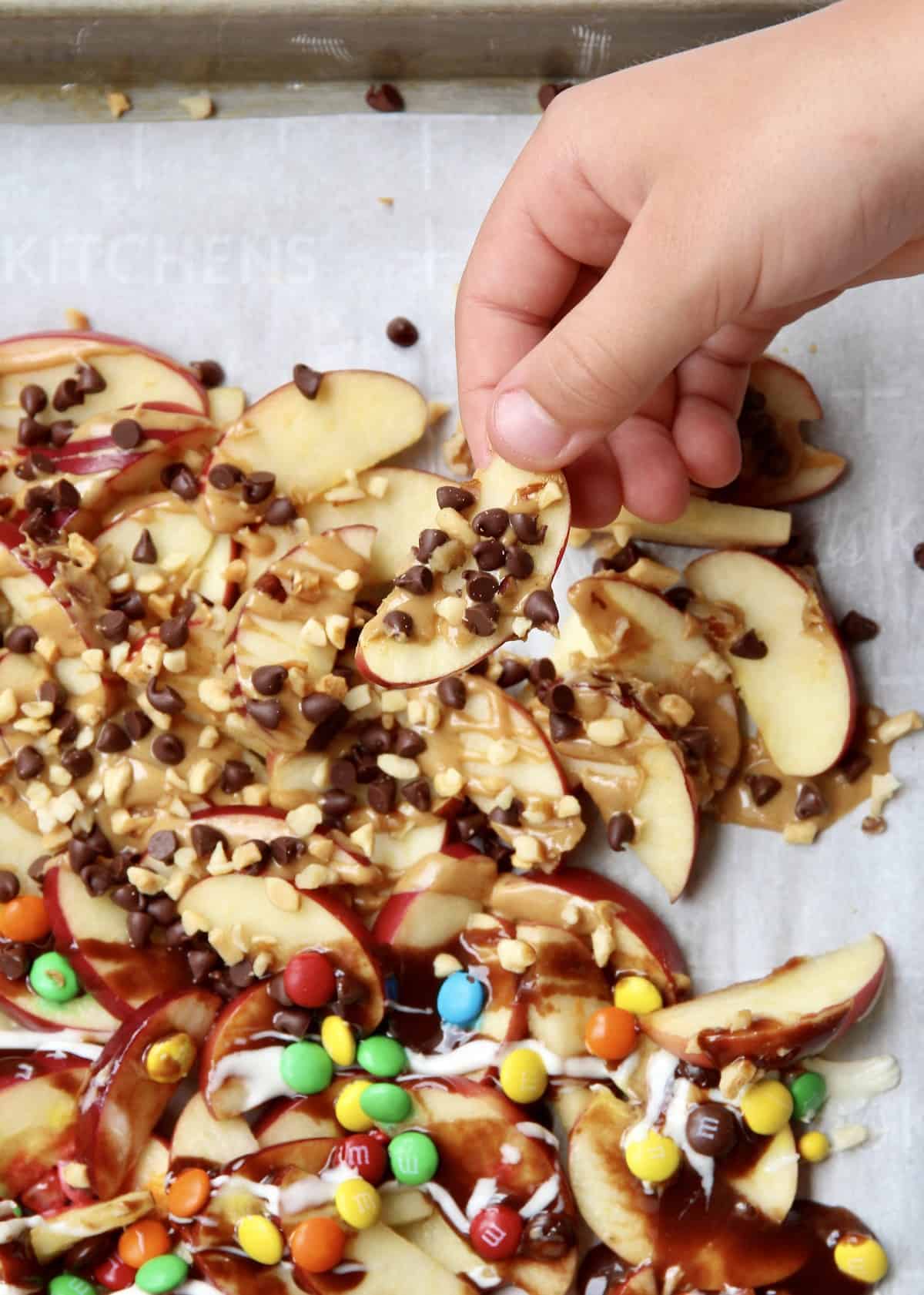 I hope y'all love these apple nachos as much as we do! They're so great for a quick snack or treat that the whole family will love!
If you do make them, be sure to tag me @thebakermama and @RockitAppleUSA so we can see!
I love seeing how inspired and creative y'all get with the recipes I share.
xoxo,