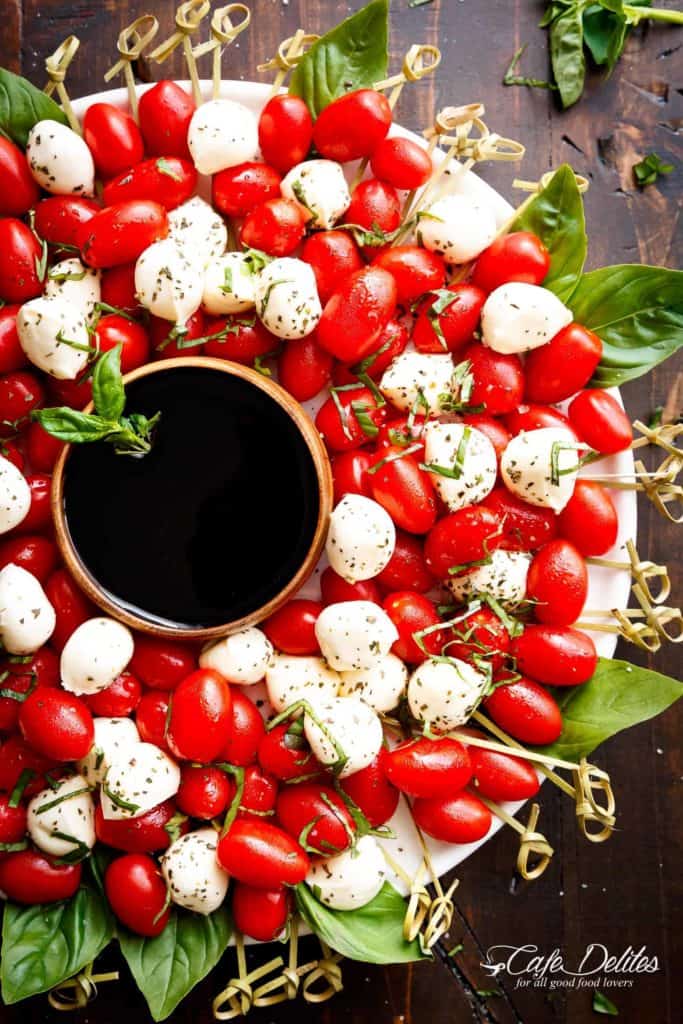 Caprese Christmas Wreath is a festive and healthy appetizer for your Christmas table!
With a beautiful and thick balsamic reduction in the middle of your platter, this Caprese Christmas Wreath is the perfect starter!
*ORIGINALLY PUBLISHED DECEMBER 16, 2016*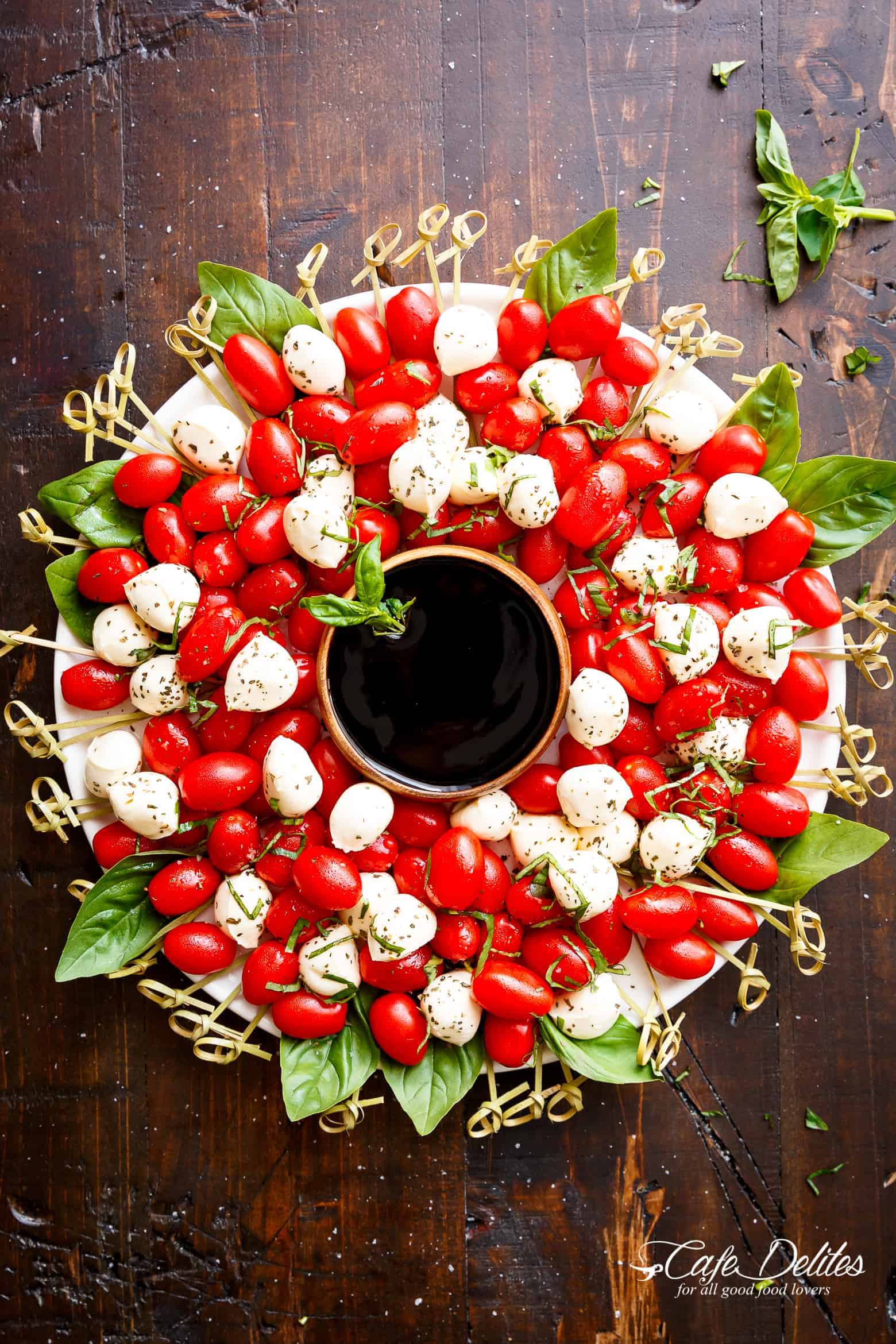 You all know how much we love Caprese over here! I mean, what's not to love? Fresh and juicy grape tomatoes, creamy fresh mozzarella, and fresh basil leaves are dressed with olive oil and Italian herbs! A combination PERFECT for a Caprese Christmas Wreath!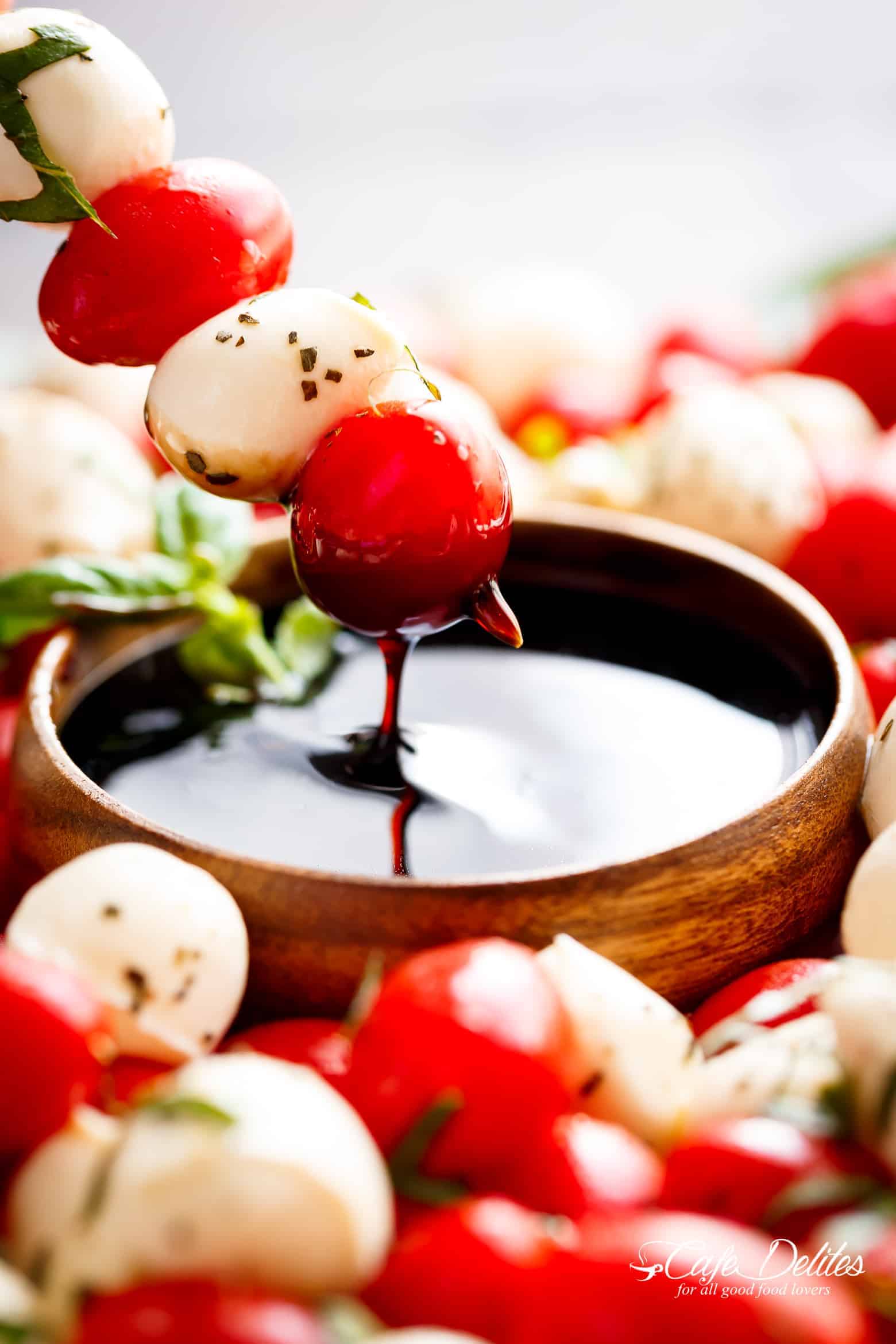 Load it all up with toothpicks for easy picking or skewering while adding to a 'wreath' design, and watch their faces as they enjoy every piece of this appetizer.
This Caprese Christmas Wreath was a joy to make, a joy to eat, and a joy to look at. Just 10 minutes to a silky, smooth balsamic glaze, OR use store bought and make your salad in less than 5 minutes!
Impress them with this Caprese Christmas Wreath!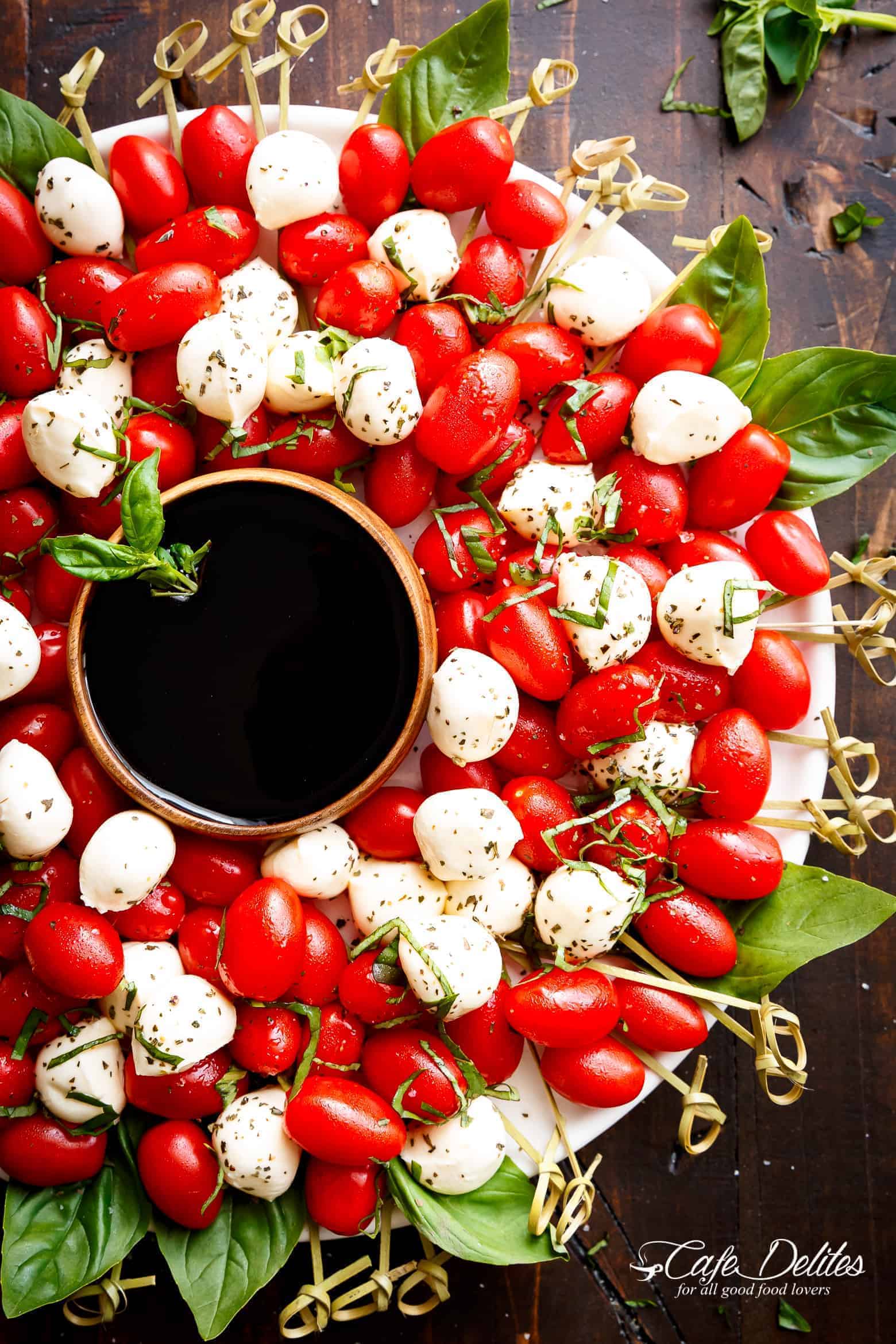 For more Caprese, try this Balsamic Glazed Caprese Chicken! Or this Grilled Avocado Caprese Crostini!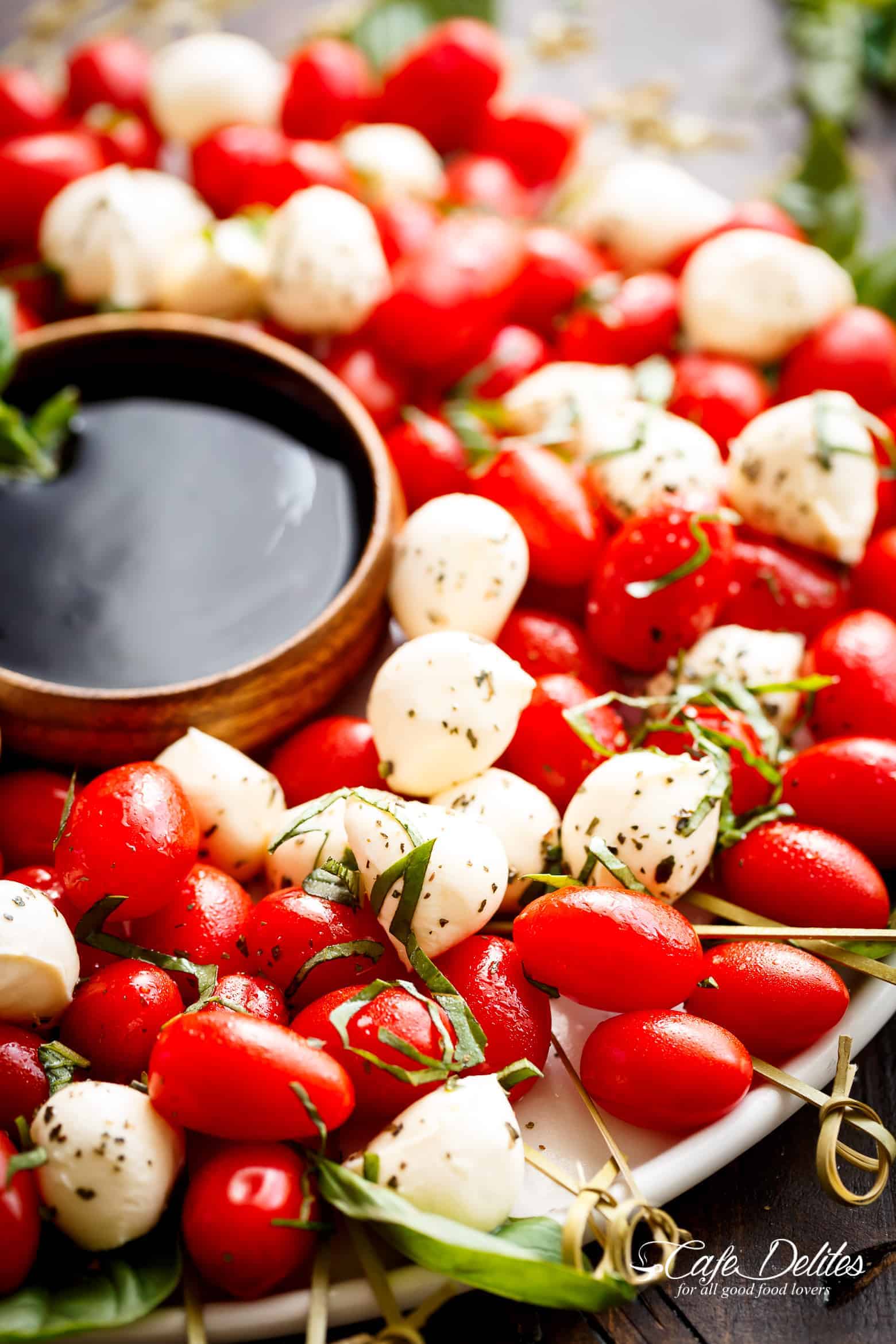 The post Caprese Christmas Wreath appeared first on Cafe Delites.