Perfect cookie for the holiday season (or any season!), these chewy gingerdoodle cookies are filled with sugar and spice and they taste oh so nice!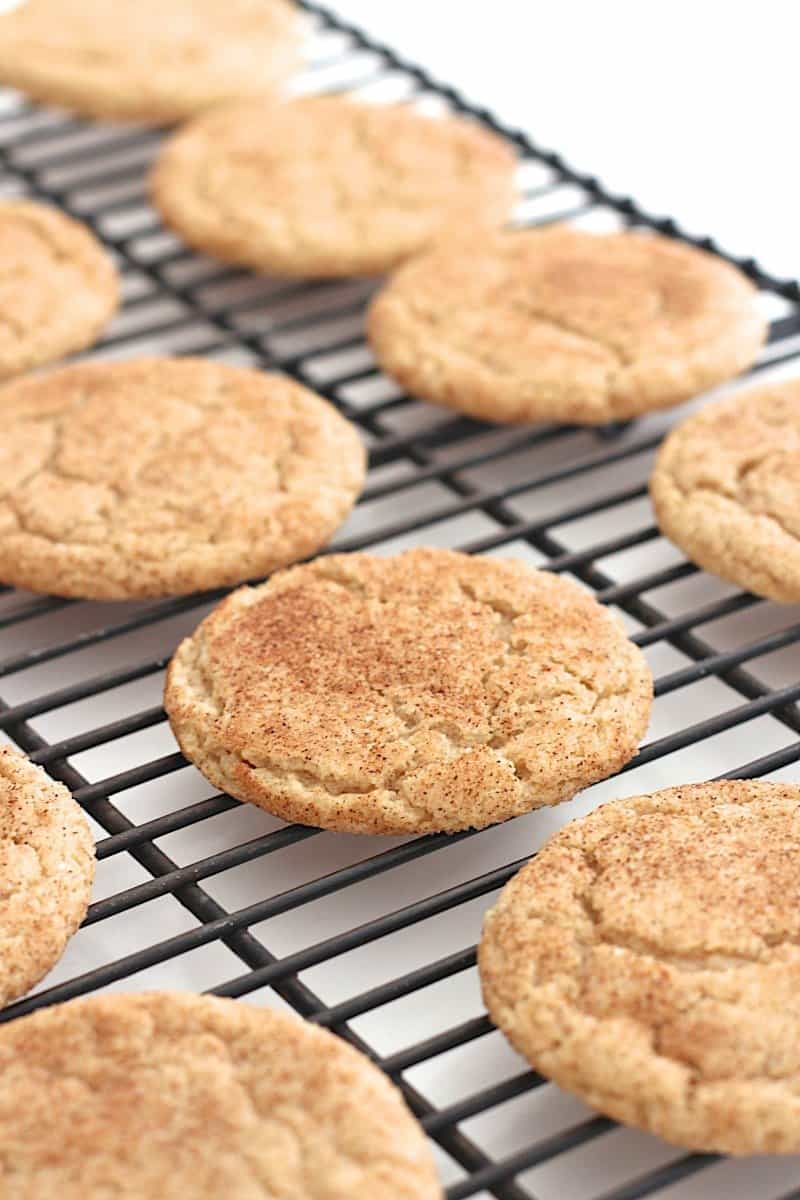 Everybody's saying, "Yay! It's cookie season!" or "Hooray! It's baking season!".
People! People!! Every season is cookie season. Every season is baking season. Come on. ;);)
Okay, I'll give it to them that we do bake more and consume more cookies this time of year. And there are certain cookies that I like to bake during the holiday season. I tend to bake cookies with more chocolate in them all year-round, but during December I lean more toward sugar and spice type cookies, like these chewy gingerdoodle cookies…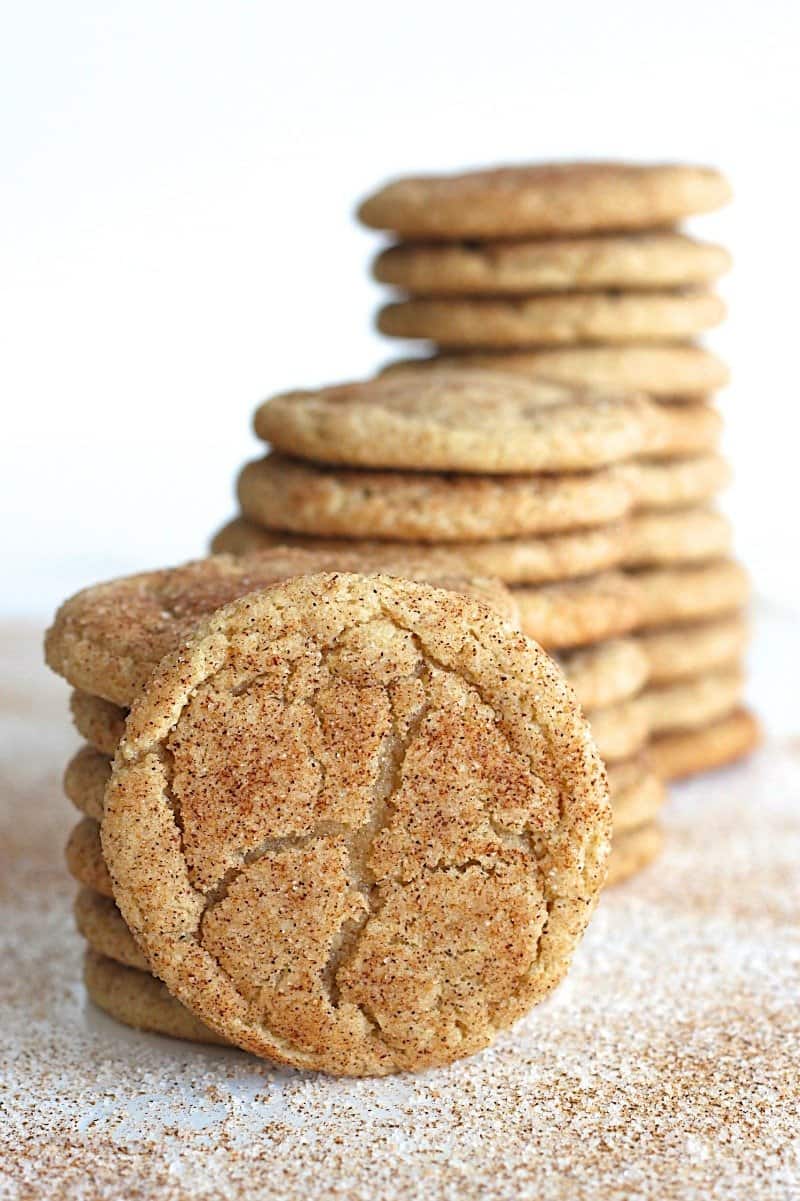 They're sweet, they're simple and everyone loves them!
Well, let me clarify, they're simple to make but not as simple in taste as you may think at first sight. This recipe combines the greatness of a classic snickerdoodle cookie with a gingery twist. The addition of ginger inside and out along with maple syrup takes these cookies to the next level of deliciousness.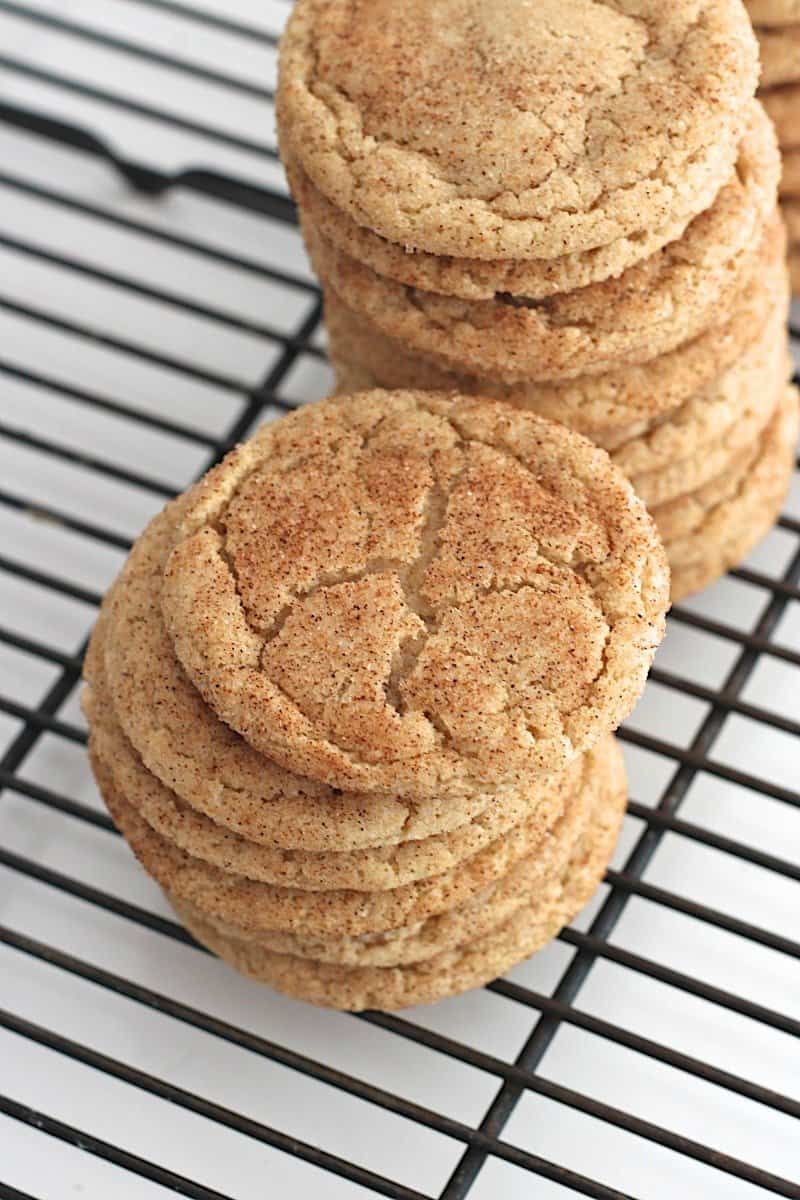 Seriously so easy to make and they turn out perfect every time…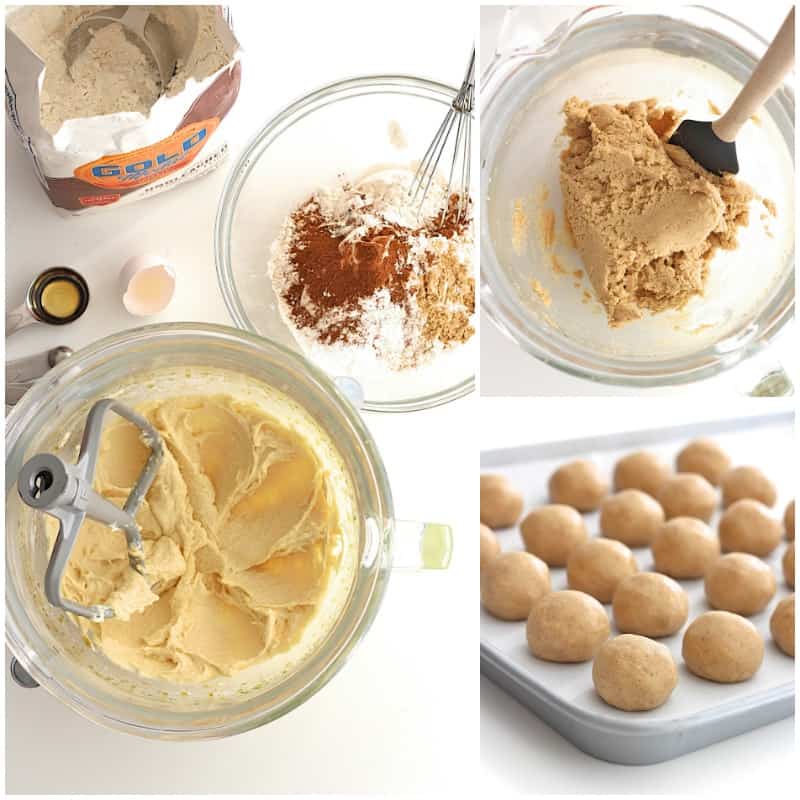 After mixing the dough, you'll roll it into 2 tablespoon-sized balls and place them in the refrigerator to harden just a bit while you prepare the cinnamon-ginger-sugar coating…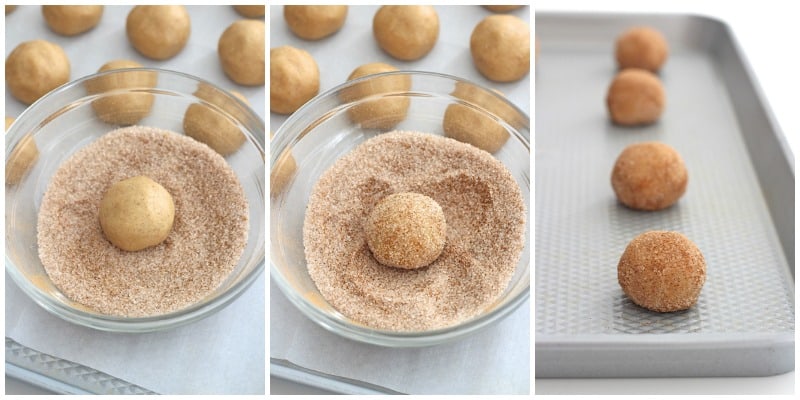 A quick dip & roll in the sugar-spice mixture and you're ready to bake the cute little balls of dough into the chewiest cookies with a beautiful crackle on top and a slight crunch around the edges.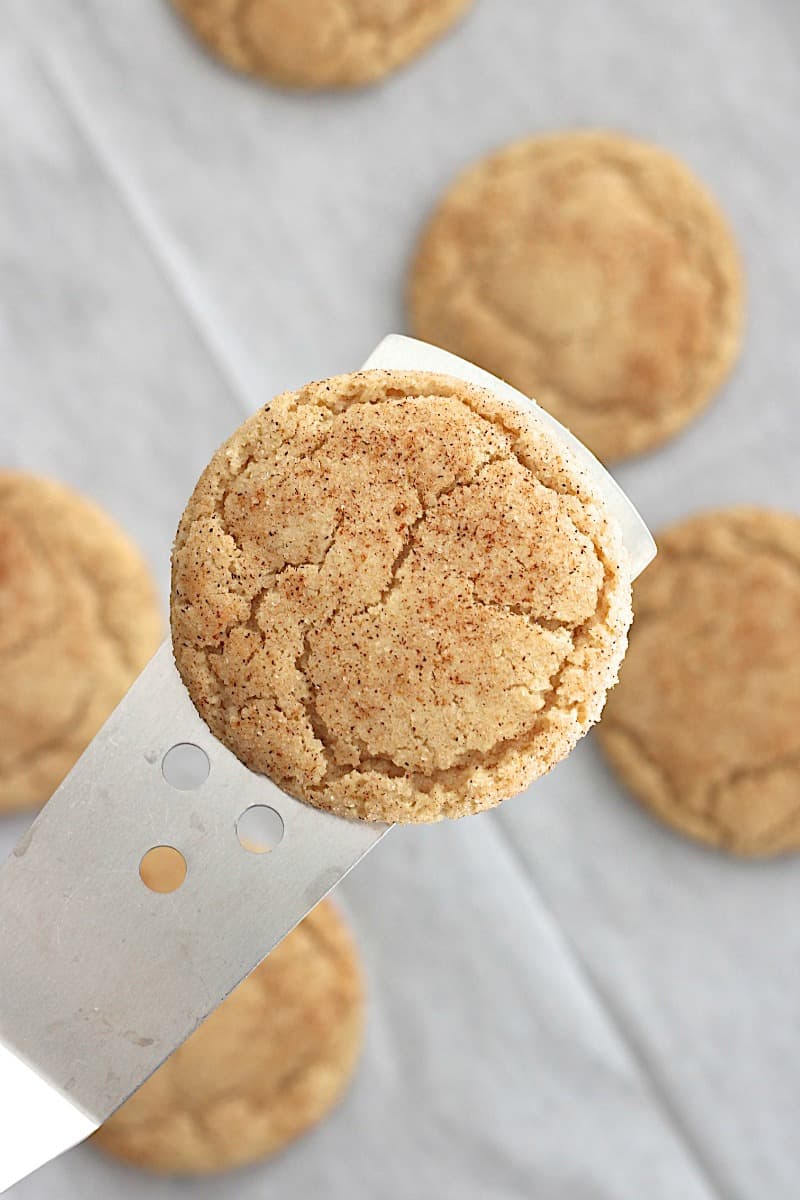 Prepare to be amazed by not only the sight but the taste of these gingerdoodle cookies. They're so yummy and so great to take to a cookie exchange, holiday party or just to have on a platter for a sweet treat throughout the season that's sure to satisfy!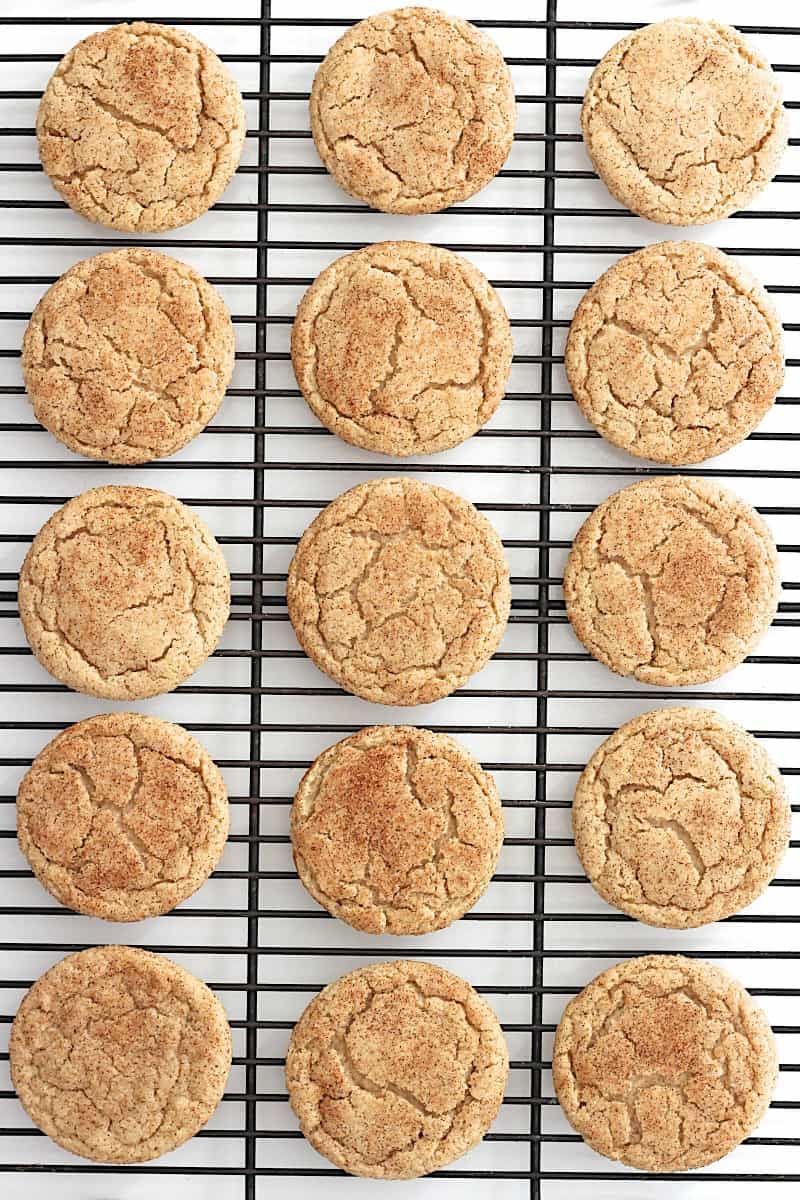 Happy holidays! Happy baking! Happy cookie eating!
xoxo,
Maegan
This recipe was created as part of my partnership with Gold Medal Flour however thoughts and opinions are certainly my own!
Chewy Gingerdoodle Cookies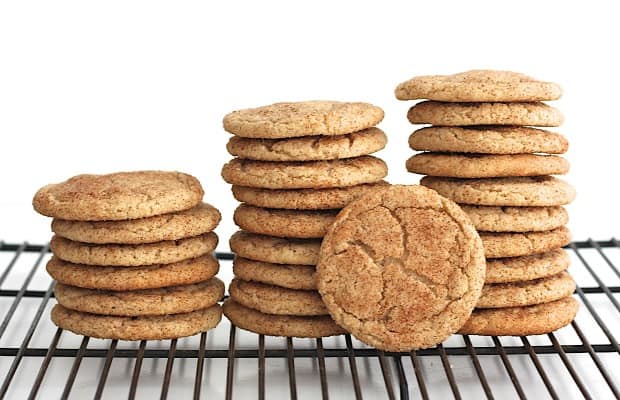 Author: Maegan – The BakerMama
Recipe type: Dessert
1-3/4 cups Gold Medal™ all-purpose flour
1 teaspoon baking powder
1 teaspoon baking soda
1 teaspoon cinnamon
1 teaspoon ground ginger
¼ teaspoon kosher salt
½ cup (1 stick) unsalted butter, softened
1 cup granulated sugar
1 large egg
3 tablespoons pure maple syrup
1 teaspoon vanilla
Coating:
3 tablespoons granulated sugar
1 teaspoon cinnamon
1 teaspoon ground ginger
Preheat oven to 350°F. Line baking sheets with parchment paper or spray with non-stick cooking spray.
In a medium mixing bowl, whisk together flour, baking powder, baking soda, cinnamon, ginger and salt. Set aside.
In the bowl of an electric mixer fitted with the paddle attachment, beat the butter and sugar until fluffy. Add the egg, maple syrup and vanilla and beat until well combined. Slowly beat in the flour mixture.
Roll dough into 2-tablespoon sized balls and place on a parchment-lined baking sheet. Place baking sheet in the refrigerator for 10 minutes while you prepare the coating.
In a small bowl, whisk together 3 tablespoons sugar, 1 teaspoon cinnamon and 1 teaspoon ginger. Roll each ball of dough generously in the sugar-spice mixture and place a few inches apart on the prepared baking sheets.
Bake for 10 minutes or until golden brown and slightly cracked on top. They'll puff up as they bake and then quickly settle into their shape when you take them out of the oven. Let cookies rest on baking sheet for 5 minutes before transferring to a wire rack to cool completely.
3.5.3226