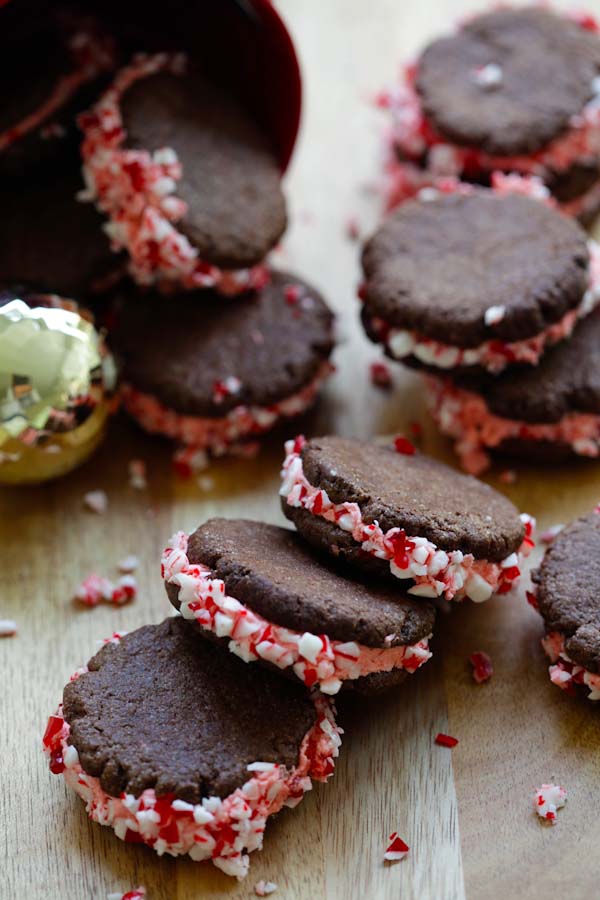 Chocolate Candy Cane Cookies
Chocolate Candy Cane Cookies – festive chocolate cookies with frosting and candy canes! The perfect cookie recipe for the holidays!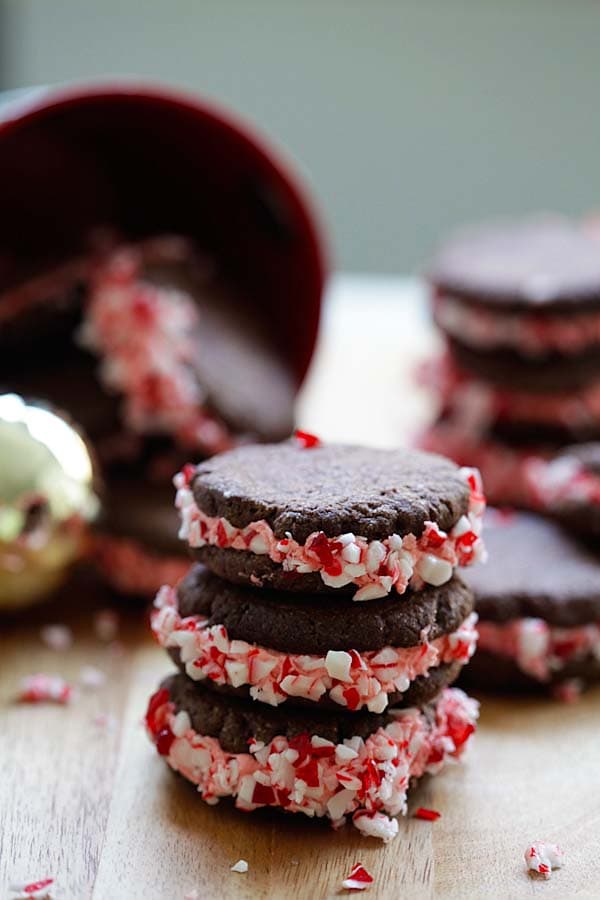 It's almost time and I have the last Christmas cookie recipe to share with you. These amazing and pretty chocolate sandwich cookies are filled with pink frosting and dusted with crushed candy canes.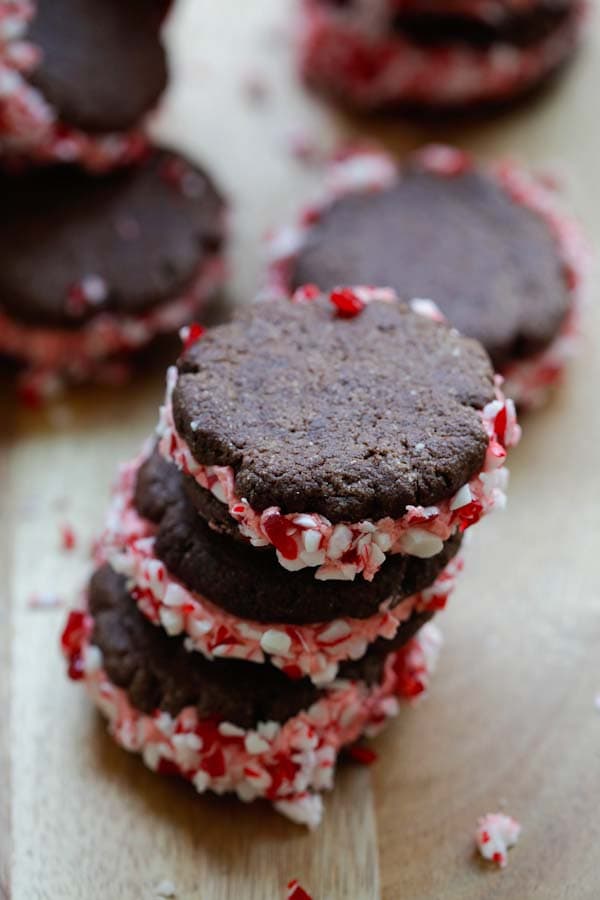 They look oh-so-adorable and they are absolutely delicious, too. They are just perfect for the holidays and last-minute Christmas baking!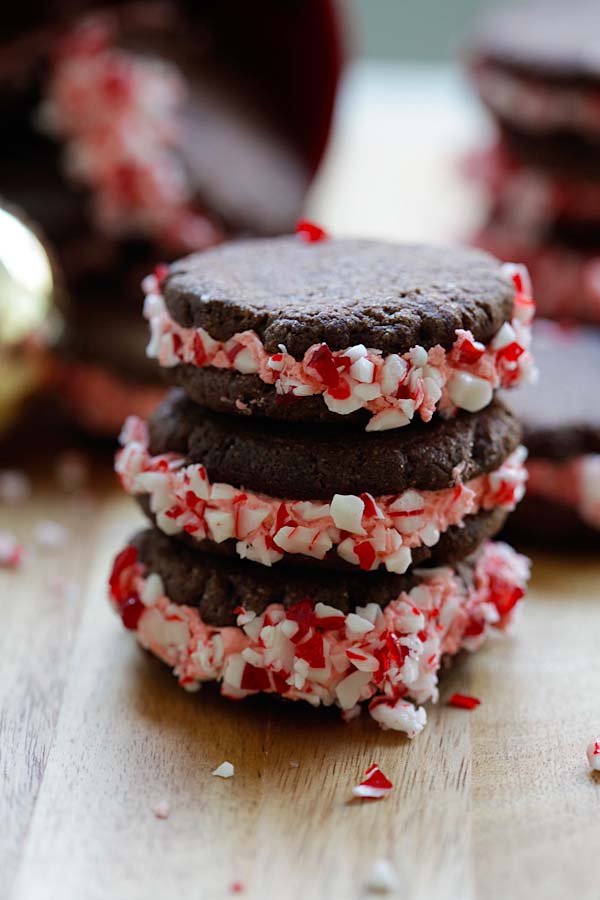 If you are looking for last-minute cookie recipe, this is it. We had a lot of fun rolling the cookies in the crushed candy cane, and we could really feel the festive mood. Make a batch of these Chocolate Candy Cane Cookies a few days before Christmas and you all will be in for some serious sweet treats.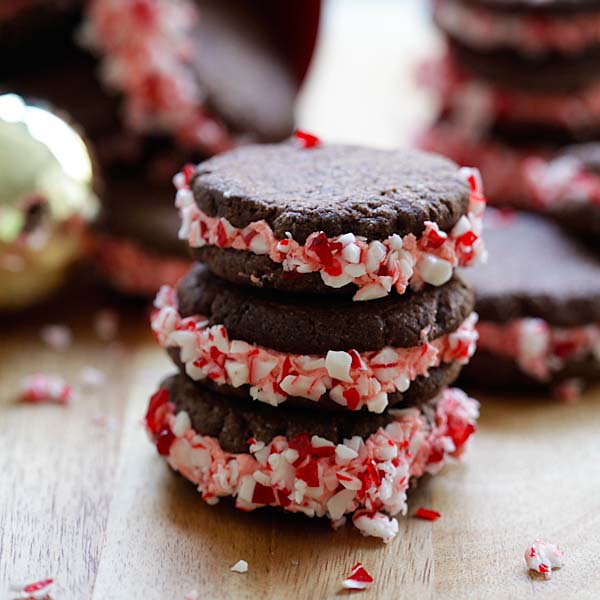 Rate This
Recipe Name
Chocolate Candy Cane Cookies
Preparation Time
Cook Time
Total Time
Average Rating