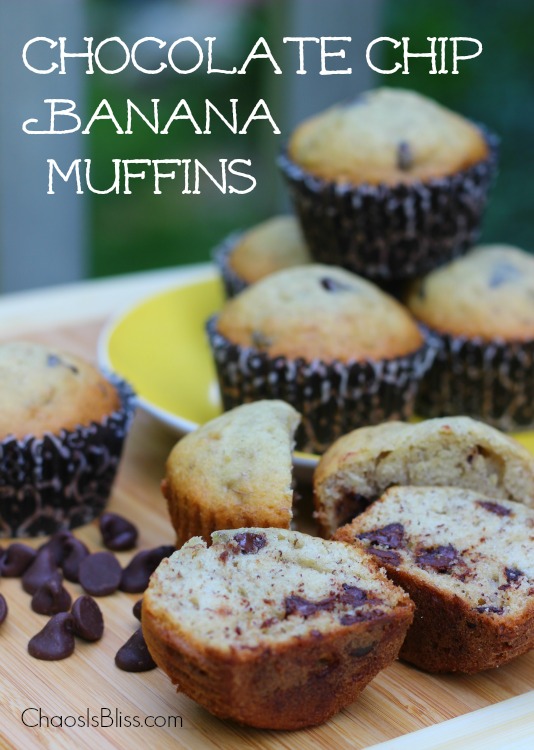 Before you throw out your overripe bananas, try making this easy recipe for Chocolate Chip Banana Muffins.
While I like them fresh, bananas are one of my least favorite ingredients in desserts and baked goods. I'll pass on banana cream pie, banana pudding, banana nut bread … you name it.
However when my kids were younger I was at a playgroup where the hostess made these Chocolate Chip Banana Muffins, and surprisingly I thought they were quite delicious and not too banana-y. Or banana-ish. They were delish!
I suggest you combine ingredients in a mixer. You could try by hand if it's been a while since you've worked out. Even though my butter was softened, when I mixed it by hand it was hard to get the butter to blend well, then I didn't know if it was butter or bananas I was mashing against the side of the bowl (you may laugh at me now).
Chocolate Chip Banana Muffins Recipe
Ingredients:
2 cups flour
3/4 tsp baking soda
1/2 tsp salt
1 cup sugar
1/4 cup butter, softened
2 large eggs
3-4 very ripe bananas
1/2 cup canola oil
1 tsp vanilla
1 cup chocolate chips
Easy peazy directions:
Preheat oven to 350 degrees. Mash bananas (I use a Mix & Chop tool) until they look pretty much like this: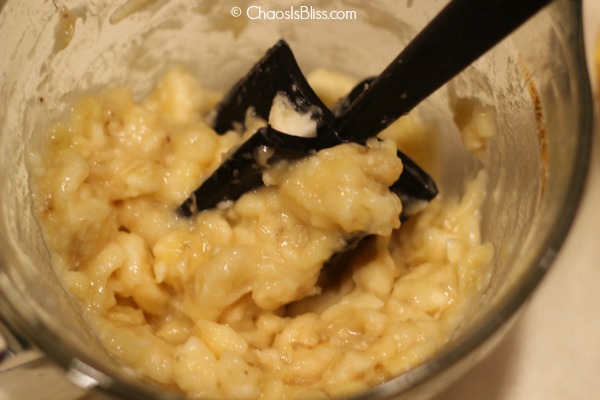 Combine all ingredients except chocolate chips in mixer. Fold in chocolate chips.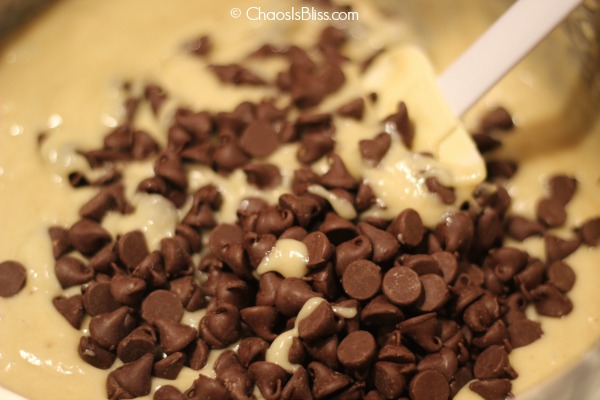 Scoop into prepared muffin pan, each should be 2/3 full. Bake for 18-20 minutes or until inserted toothpick comes out clean.
I hope your family enjoys these Chocolate Chip Banana Muffins as much as mine does!
(Originally published July 23, 2014)
Be sure to check out more of my family favorite recipes, such as: