Perfectly soft and sweet sugar cookies with a rich chocolate twist…chocolate lovers rejoice!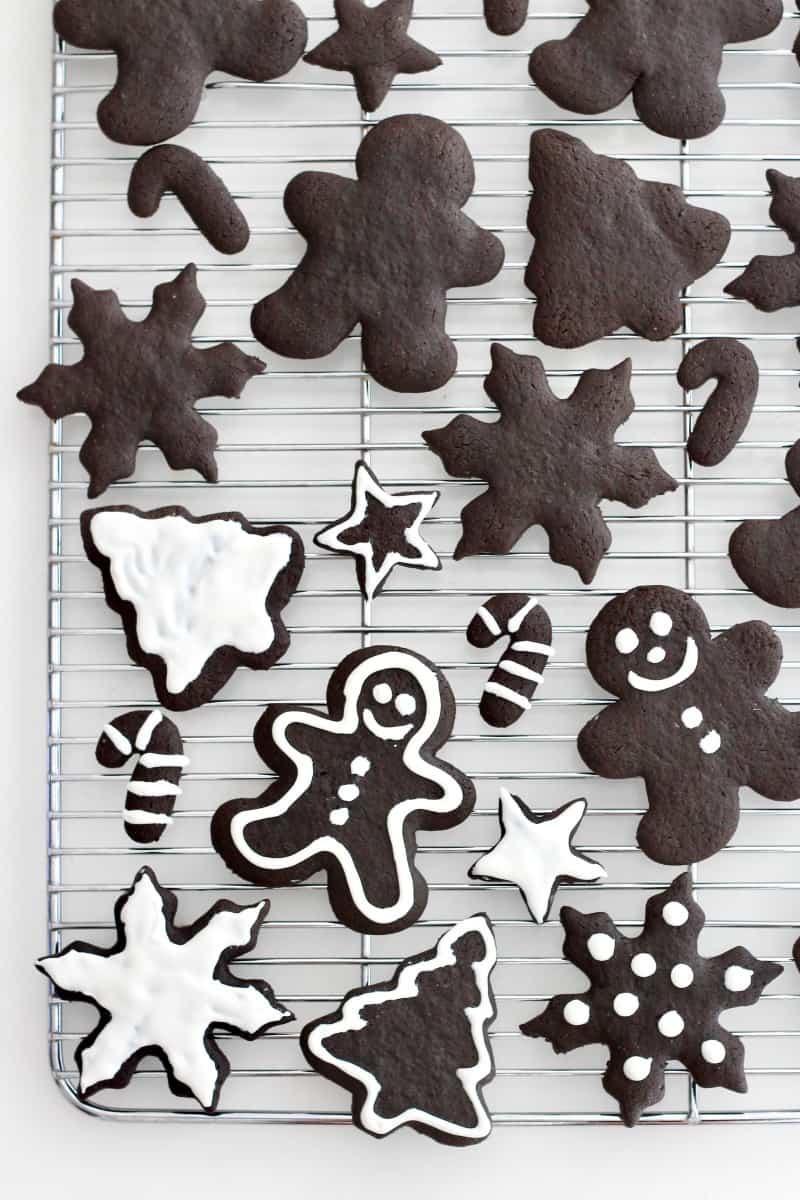 I couldn't let another Christmas cookie season go by without creating a chocolate sugar cookie recipe to take to the cookie exchange. Every year, as I take my tin around and collect all the beautiful and delicious cookies my friends have baked, I gravitate toward the cookies with chocolate first for fear I might run out of room in my tin. And you know what, in all my cookie exchange attending years, never has anyone baked and brought chocolate sugar cookies. Gasp!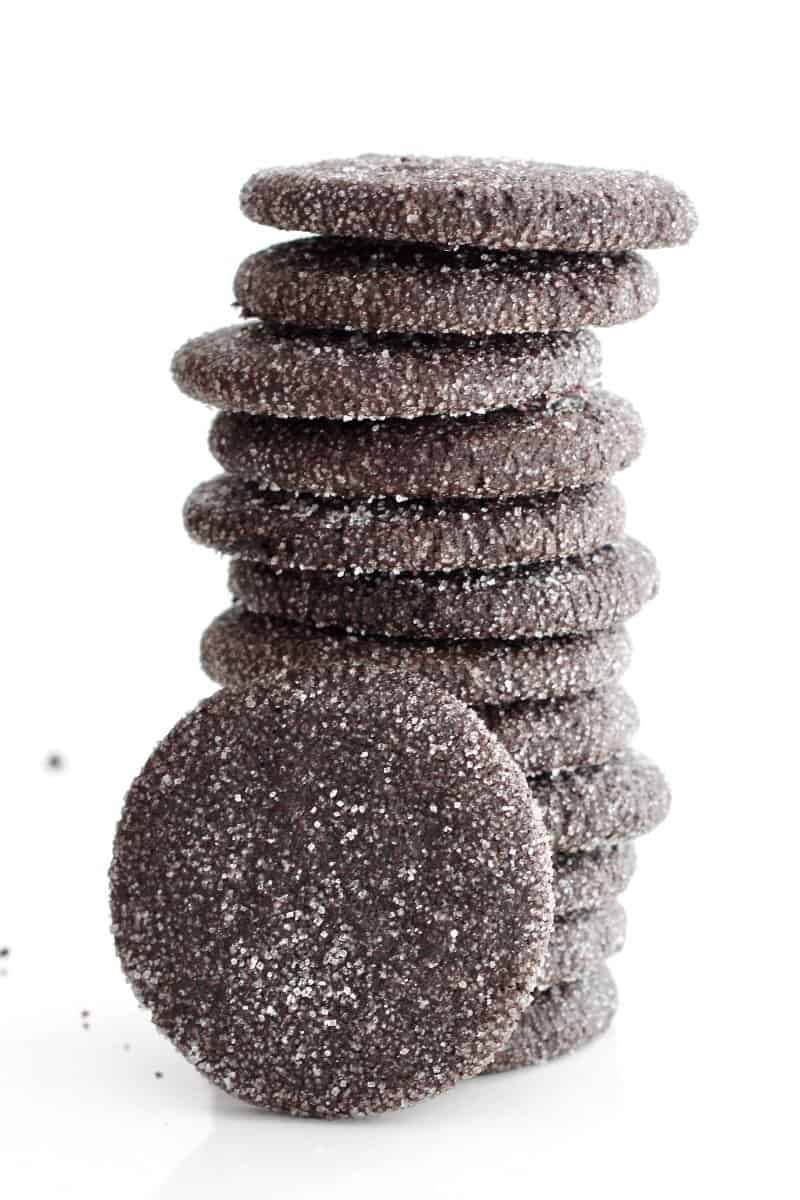 Well, I went there and guess what?! They were not only a huge hit, they were the first cookies to go and I spent the rest of the night texting the recipe to all of my friends. They just couldn't get over how perfectly chewy and full of chocolate flavor they were.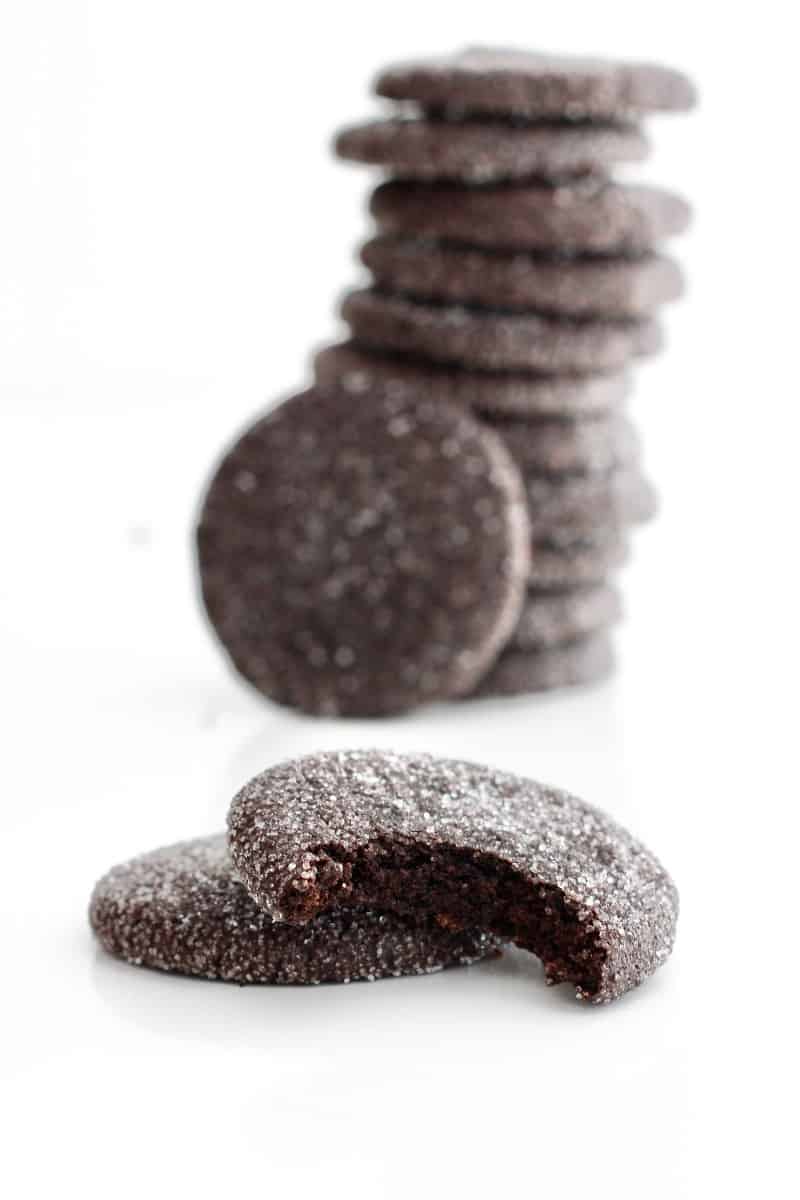 These cookies are so simple yet versatile and turn out perfect every time. The dough is dark and thick and comes together really quick…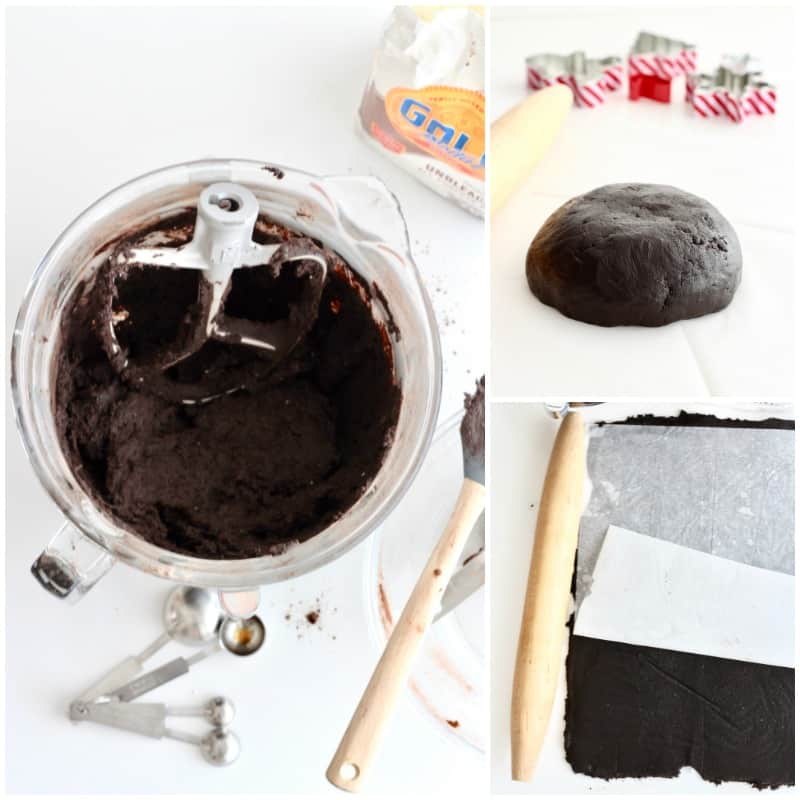 It holds its shape so great when rolled, cut and baked into desired shapes..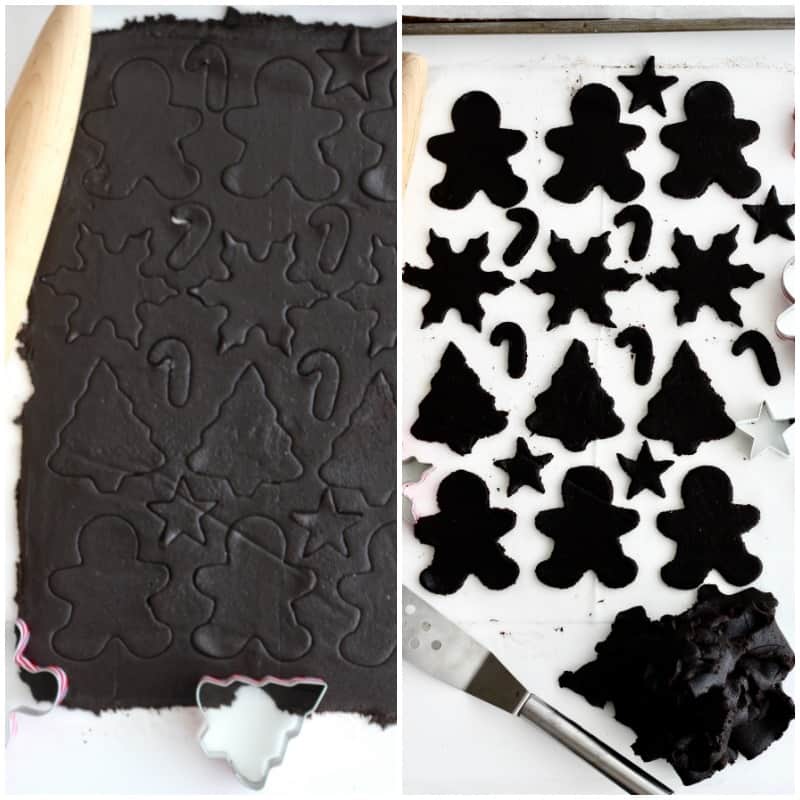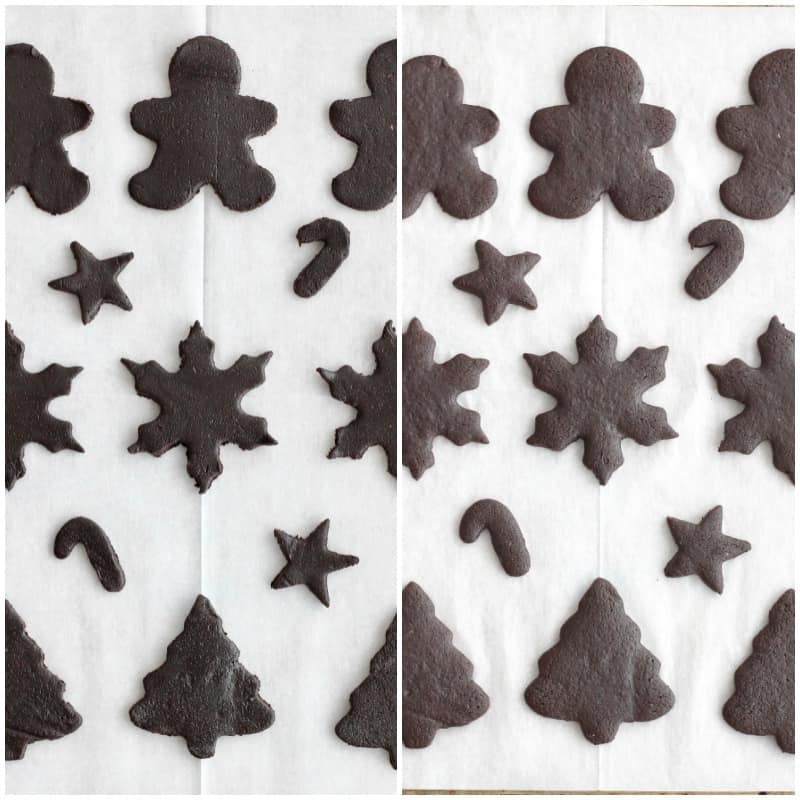 .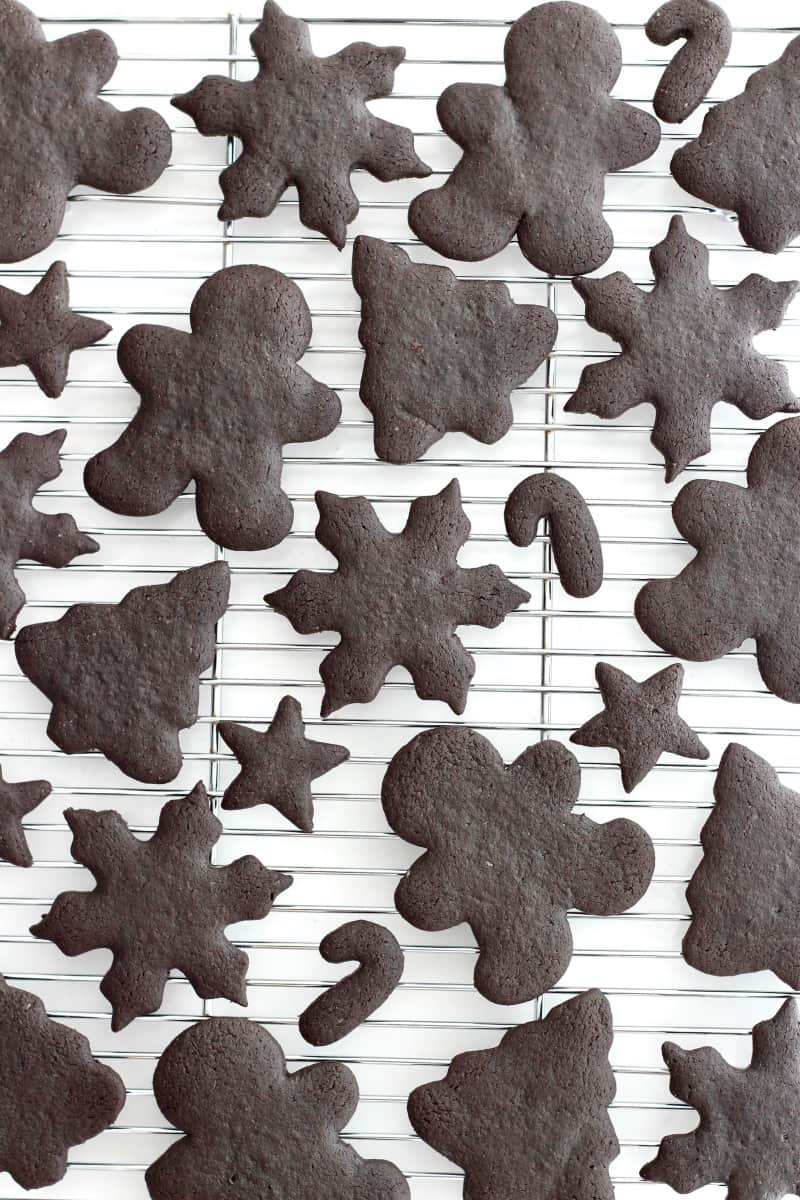 Or can easily be formed into little balls, coated in sugar and pressed flat before being baked…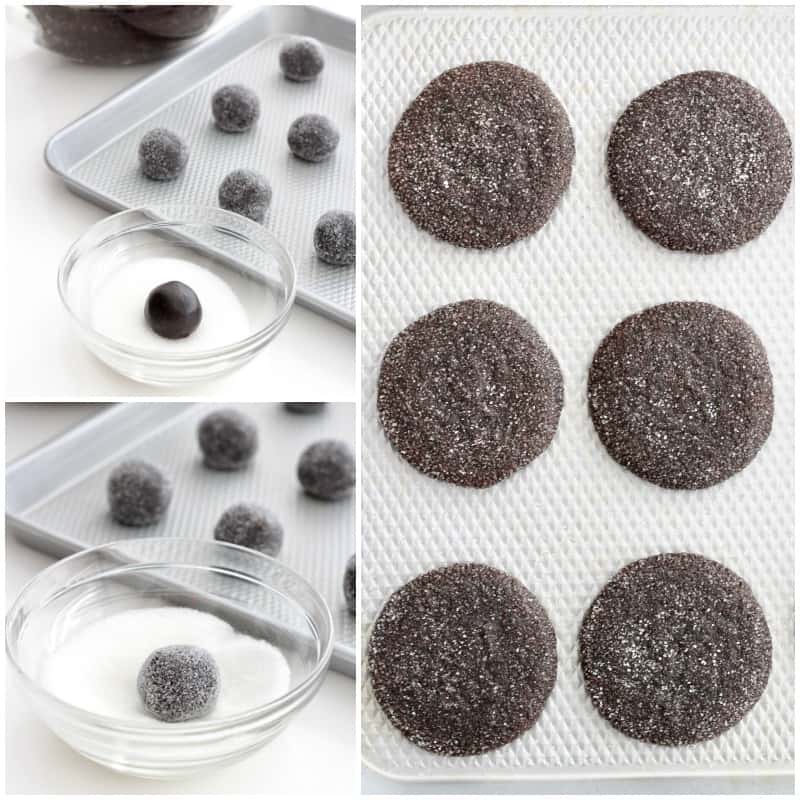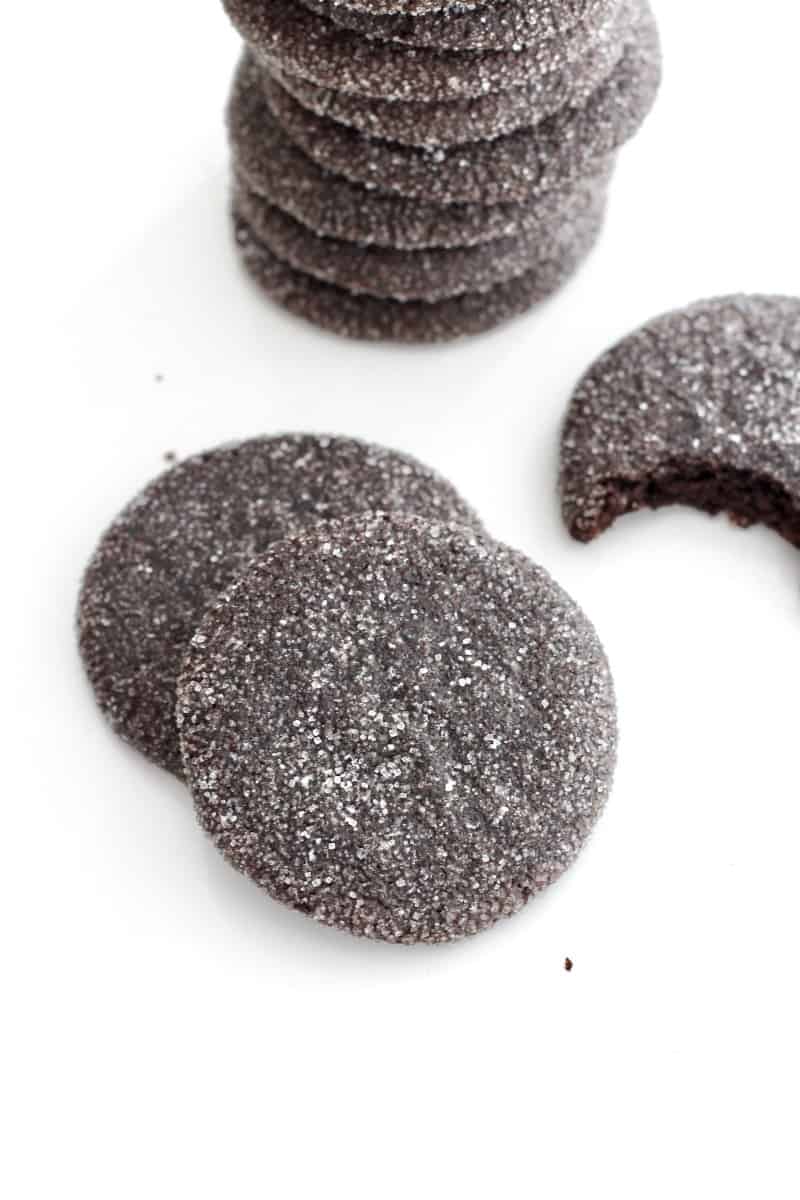 I'm proud to be that rebel when it comes to baking sugar cookies. Classic is great and all, but this rich chocolate twist is where it's at.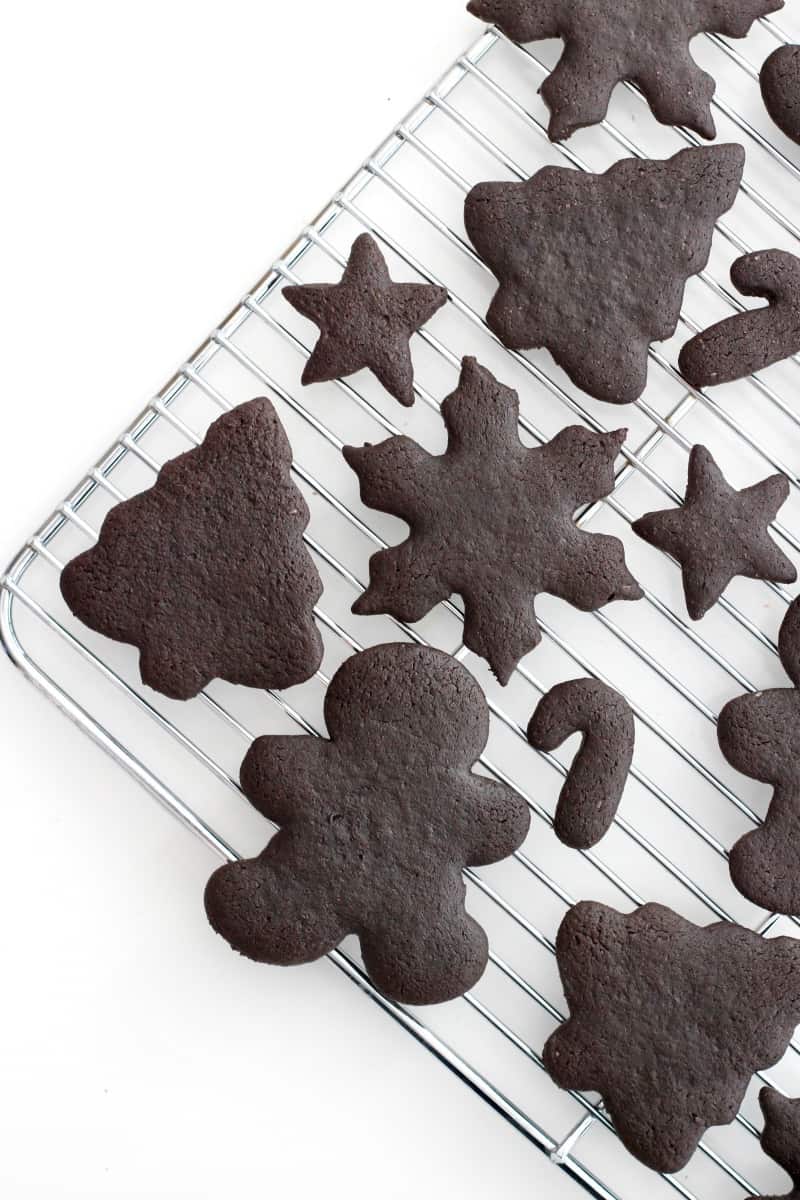 These chocolate sugar cookies are sure to be a huge hit at a cookies exchange, holiday party or any time of year! They could easily be cut into hearts for Valentine's Day, pumpkins for Halloween or bunnies for Easter. I decorated mine with just a simple white icing, but feel free to get more festive with colored icings and sprinkles.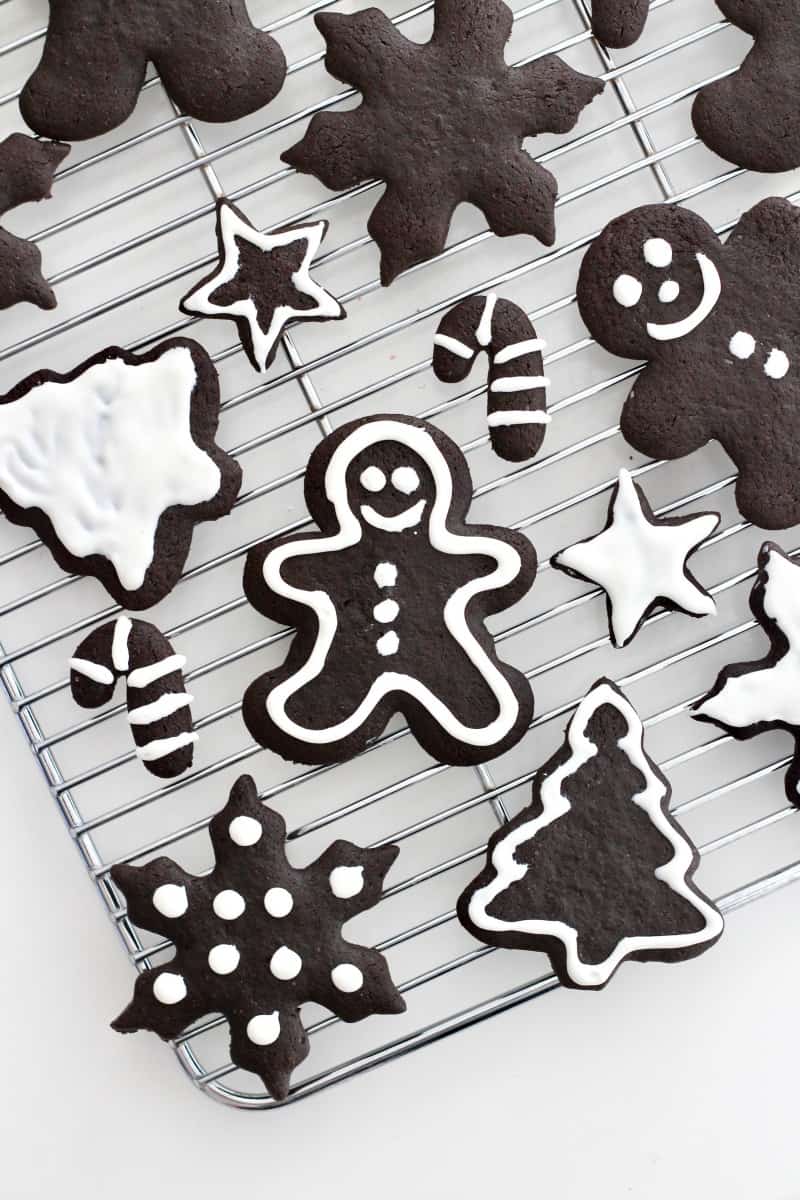 Have fun baking, decorating and most importantly, eating! Happy Holidays!
xoxo,
Maegan
This recipe was created as part of my partnership with Gold Medal Flour however thoughts and opinions are certainly my own!
Chocolate Sugar Cookies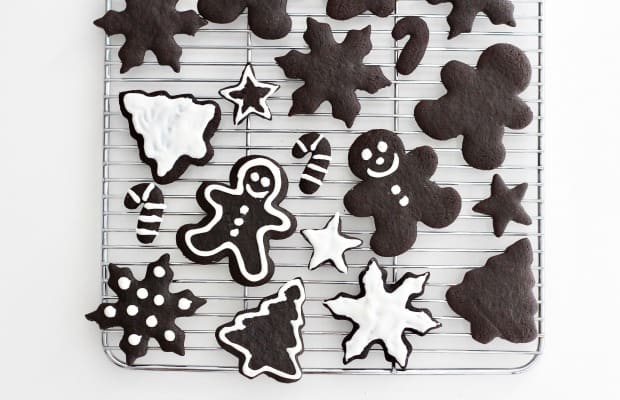 Author: Maegan – The BakerMama
Recipe type: Dessert
3 cups Gold Medal™ all-purpose flour
1 cup unsweetened dark cocoa powder
2 teaspoons baking powder
1 teaspoon kosher salt
1 cup (2 sticks) unsalted butter, softened
1 cup granulated sugar
1 cup light brown sugar
2 tablespoons milk
1 teaspoon vanilla
3 large eggs
In a large bowl, whisk together flour, cocoa, baking powder, and salt. In the bowl of an electric mixer fitted with the paddle attachment, beat the butter, granulated sugar and brown sugar until creamy. Beat in the milk and vanilla and then the eggs, one at a time, until mixture is well combined. With the mixer on low speed, slowly add the dry ingredients until a thick soft dough forms. Divide dough into 2 balls, wrap each one in plastic wrap and refrigerate for about 30 minutes.
Preheat oven to 350°F. Between two pieces of parchment paper, roll each ball of dough out to ¼-inch thick. Cut into desired shapes. Repeat with remaining dough until you've used it all.
With a spatula, transfer cookies to parchment-lined baking sheets, placing them about an inch apart. Bake for about 8-10 minutes, rotating cookie sheets after 5 minutes, or until cookies are set in the middle. Let cool on baking sheets for 5 minutes before transferring to a wire rack to cool completely. Ice and decorate once cooled.
Alternately, form dough into 2-tablespoon sized balls, roll in granulated sugar until completely coated, place on parchment-lined baking sheets, flatten with the bottom of a glass cup to ½-inch thickness, and sprinkle with more granulated sugar.
3.5.3226