This Arla Skyr Cream Cheese Fruit Dip is made 3 different ways and is a high protein, nutritious snack paired with fresh fruit! Try Chocolate Peanut Butter, Maple Cinnamon, or Lemon Lime.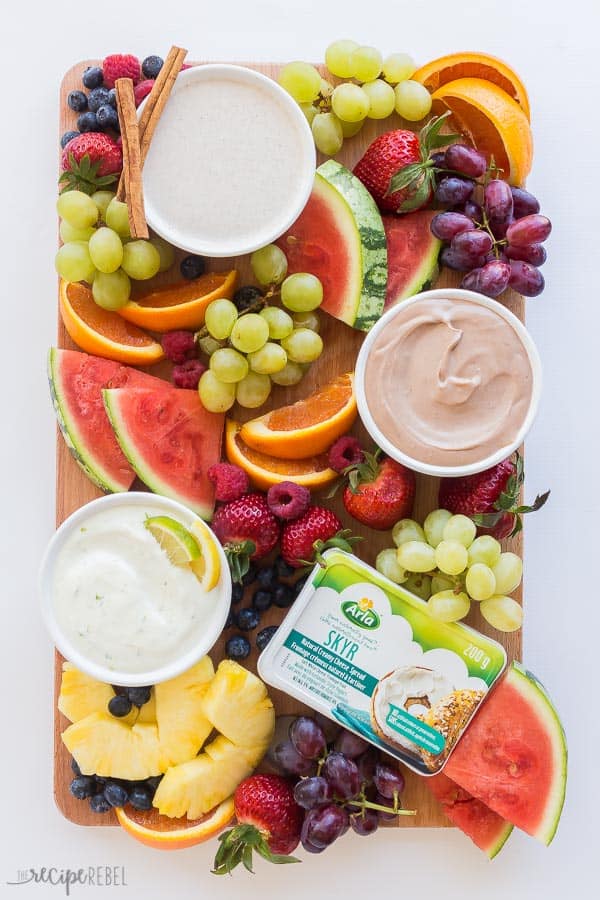 The weather is getting warmer and I am dreaming of all the fresh summer fruit and veggies that are coming our way.
This really is one of the best times of the year! Fresh air (which feels amazing after being cooped up all winter), longer days, campfires and getting back into the garden.
Just seeing my kids outside enjoying all nature has to offer them makes my heart so happy!
Arla's new Skyr Cream Cheese is a nutritious snack that we're keeping on hand all summer long so we can enjoy every warm day Manitoba gives us.
It is the key ingredient in this Cream Cheese Fruit Dip, but we love it just as much on whole grain bagels, crackers, alongside a platter of fresh fruit and veggies, or we add a dollop in smoothies or oatmeal for extra staying power!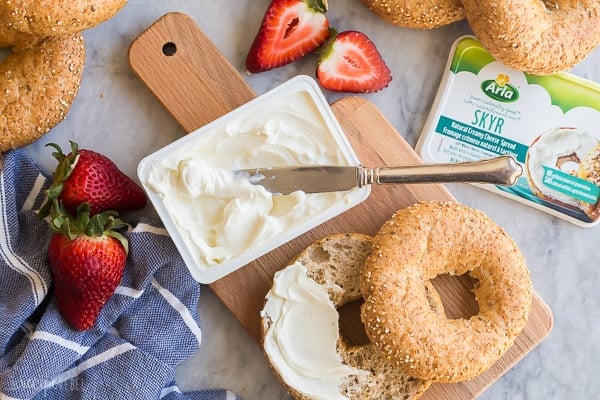 Arla Skyr Cream Cheese is prepared with Icelandic-style Skyr yogurt and only natural ingredients you can pronounce (no artificial colours, flavours or preservatives here!).
It is higher in protein and lower in sugar and fat, unlike other cream cheeses, but it still has that smooth and creamy texture we all love — which makes it the perfect complement to some fresh summer fruit!
I've included 3 different cream cheese fruit dip recipes below so you can have a little fun with your weekday breakfasts (or lunches, snacks or picnic munchies!), but this Arla Skyr Cream Cheese is perfect straight from the container with a toasted bagel.
We love to keep a batch in the fridge for quick, nutritious sweet treats or to throw in the kids lunches to keep them going through the day.
How to make Cream Cheese Fruit Dip:
Beat cream cheese until smooth.
Add your flavour options as outlined below or mix and match! Try fruit puree, extracts, citrus zest, and something to add a bit of sweetness if you desire.
Mix it up until smooth and serve cold.
Repeat all summer long (and fall) (and winter).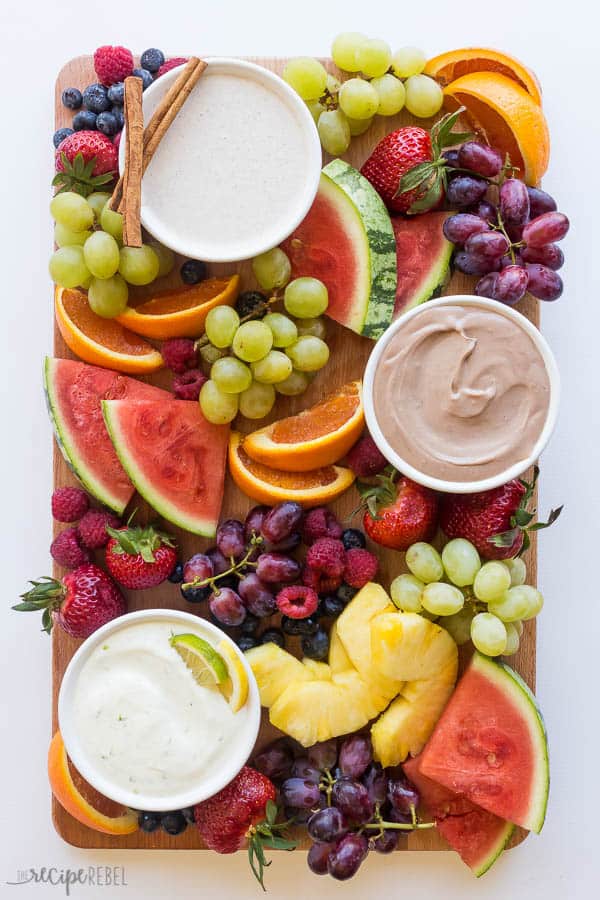 What kind of fruit do you serve with Cream Cheese Fruit Dip?
Because each of these recipes are so different, we like different fruit with each of them! Any and all fruit is great with Arla Skyr Cream Cheese on its own.
Chocolate Peanut Butter:
We love to serve this with apple slices, bananas, strawberries and raspberries most of all!
Maple Cinnamon:
We love this one with apple slices, too, along with bananas, berries, grapes, peaches and nectarines.
Lemon Lime:
And this one we love with anything! Apples, bananas, berries, pineapple, cherries, grapes, peaches, nectarines, oranges — basically, anything we find at the grocery store that looks great!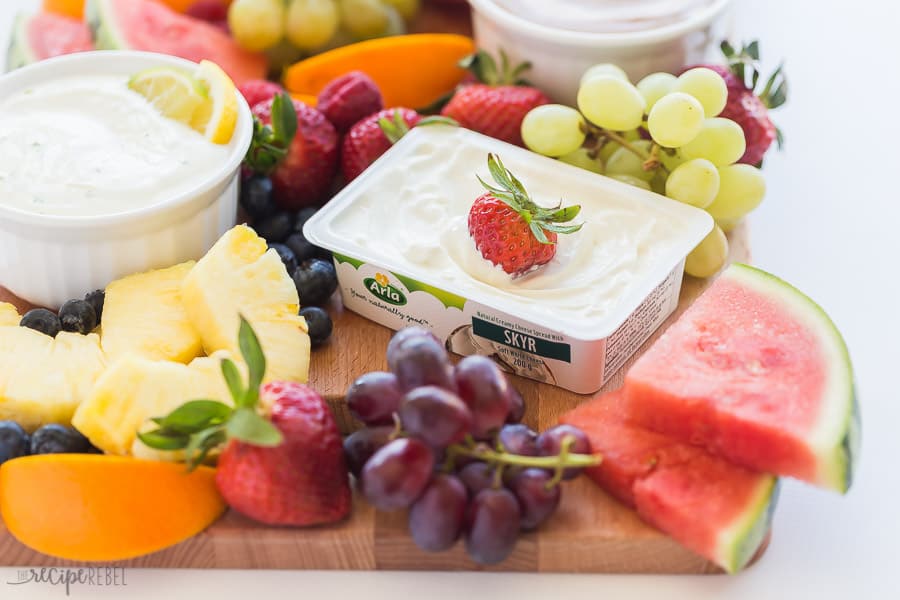 Looking for more nutritious breakfast or snack recipes?
*This post is generously sponsored by Arla and I've been compensated for my time in creating these recipes. Thank you for supporting the brands that support The Recipe Rebel!