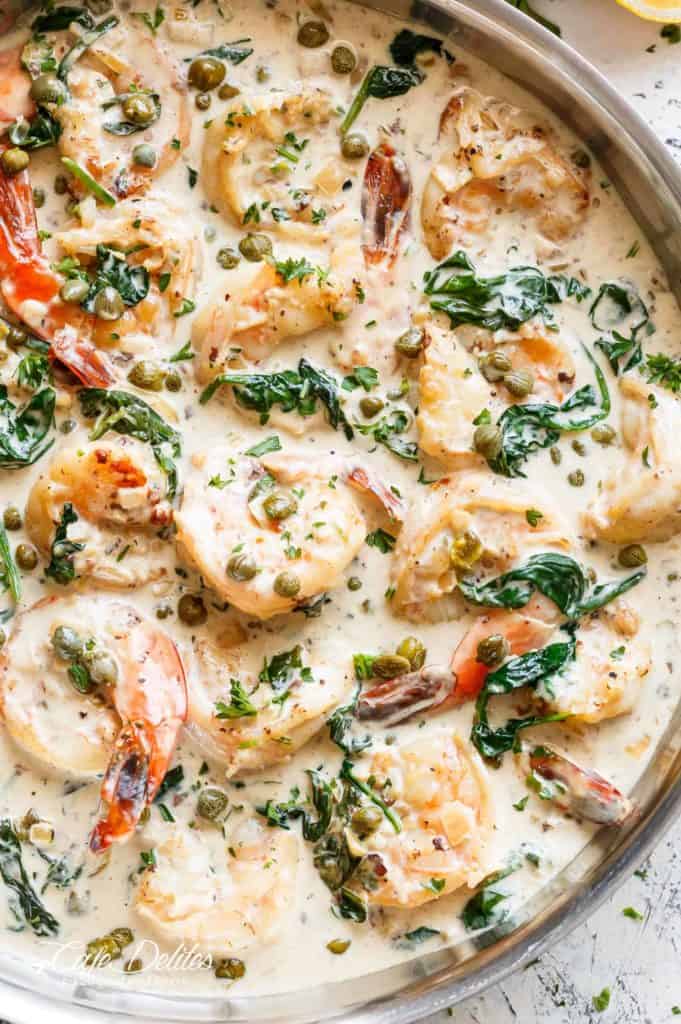 Creamy Garlic Butter Shrimp Piccata
Creamy Garlic Butter Shrimp Piccata comes in time for you Valentine! Garlic butter shrimp coated in a rustic creamy garlic parmesan sauce with a hint of lemon, capers and spinach!
Leave people wondering if there is a hidden chef in your kitchen! Quick and easy to make, ready on the table in less than 15 minutes, you will even impress yourself!

Creamy Garlic Butter Shrimp Piccata
Garlic. Butter. Yeah, this is where it all begins. Much like this Creamy Garlic Butter Tuscan Shrimp recipe you guys are STILL loving, I wanted to make you guys something special for your Valentines Day, or just any ordinary day you want to spoil yourself or a loved one/s. THIS IS IT. The recipe of your dreams!
Taking Piccata to a whole other level!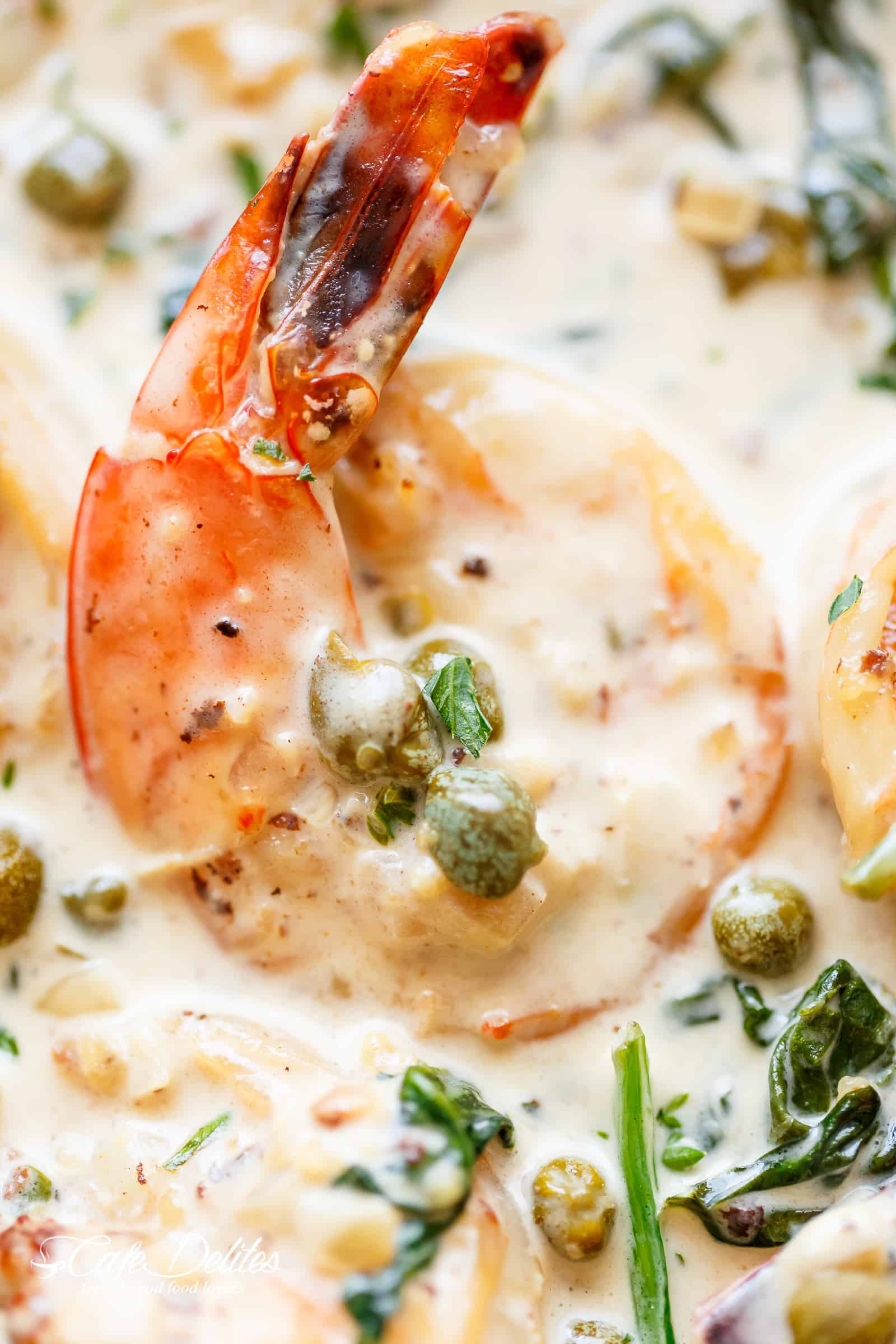 What can you serve this Creamy Garlic Butter Shrimp Piccata with?
We prefer ours served over rice that has been simmered with onions and garlic for added flavour. Mm-mm-mm.
Also amazing over pasta that has been mixed through with olive oil, salt and garlic. Plus a touch of extra parmesan never hurt anyone.
Garlic bread: soaking up creamy sauce with a warm piece of bread. It's heaven.
What wine goes well with this?
I choose a white wine to go with this. A light Chardonnay or Pinot Gris pairs really well. For a sweeter wine, choose a Riesling or a Sparkling Moscato.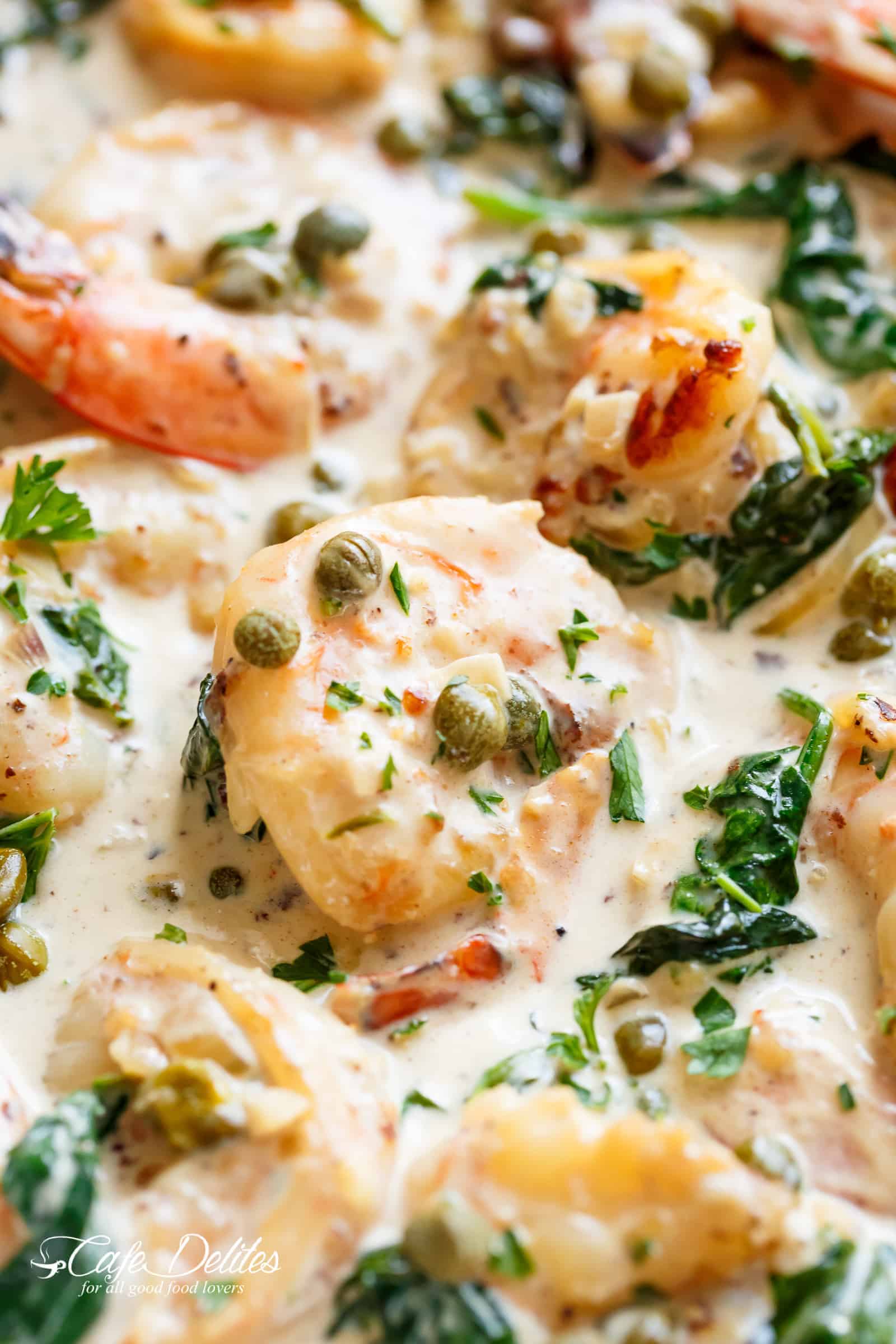 Karina's tips:
You can use shrimp with tails on or off. We kept ours on for a visual impact as they photograph better.
Try to find fresh wild caught shrimp. Frozen shrimp is good too, but fresh will always have a better flavour.
If you don't want to use salted butter, use unsalted and season shrimp to suit your taste.
Feel free to use reduced fat cream (or light cream), half and half or heavy/thickened cream. You can also use evaporated milk as a low calorie substitution.
If you don't like capers, leave them out all together. The sauce is so good either way.
If you LOVE this Creamy Garlic Butter Shrimp Piccata recipe, try this Creamy Lemon Parmesan Chicken Piccata OR this Creamy Salmon Piccata!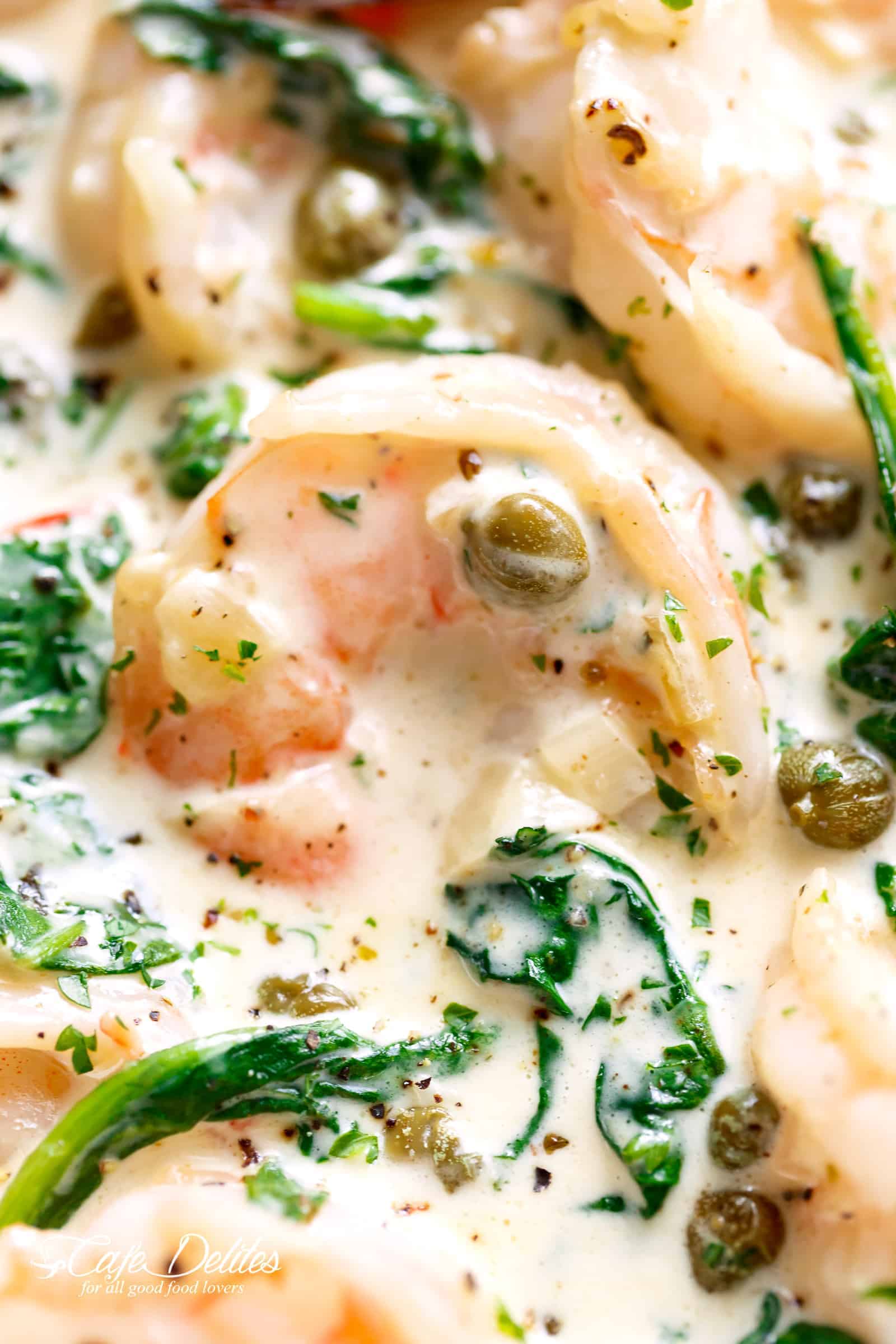 Easy Creamy Garlic Butter Shrimp Piccata Recipe!
The post Creamy Garlic Butter Shrimp Piccata appeared first on Cafe Delites.