Creamy Swiss Chicken Bake is the easiest weeknight dinner. This creamy chicken bake recipe has just 5 ingredients and virtually zero cleanup! Swiss Chicken Casserole is an easy chicken dinner recipe for any occasion.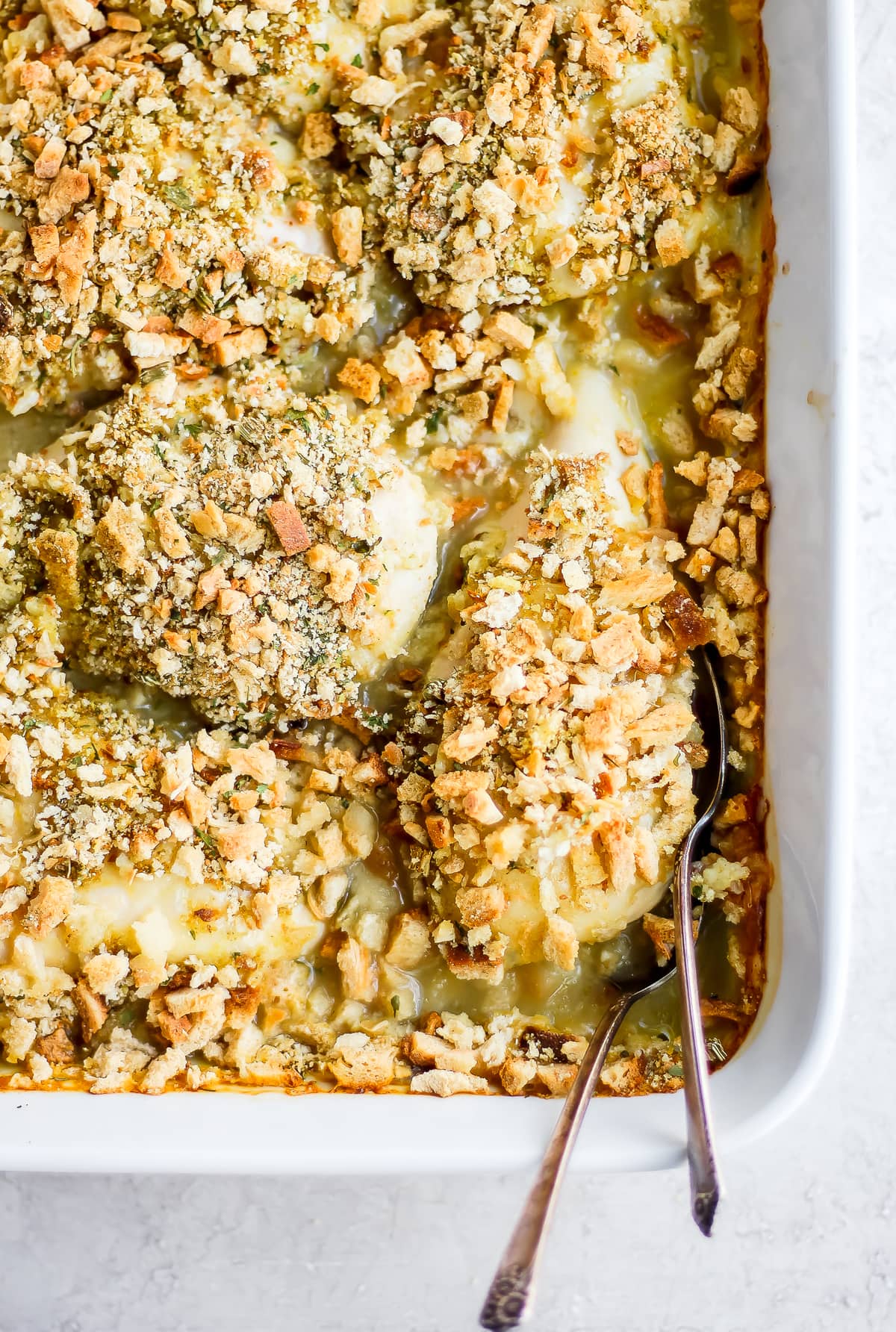 Creamy Swiss Chicken Bake
What's the answer to busy weeknight dinners? This Creamy Swiss Chicken Bake recipe!
I'm SO excited about having another super easy chicken casserole recipe to share with you! With only 5 ingredients (that's right, FIVE), this Creamy Swiss Chicken Bake is just what the busy day ordered.
This creamy chicken bake is cheesy, easy, and delicious, and there's hardly any prep involved. Just put everything in your casserole dish and pop it in the oven. It leaves plenty of time for you to get things sorted and get your family to the table before dinner. Just take it out of the oven and serve. Yum!
It's perfect for any occasion and sure to win over kids and adults alike. For those days when you can't even begin to think about slaving away in the kitchen, but you still want to bring a delicious dinner to the table, this is baked swiss chicken casserole recipe is what you need! 
Make dinner extra EASY with this delicious Creamy Chicken Bake!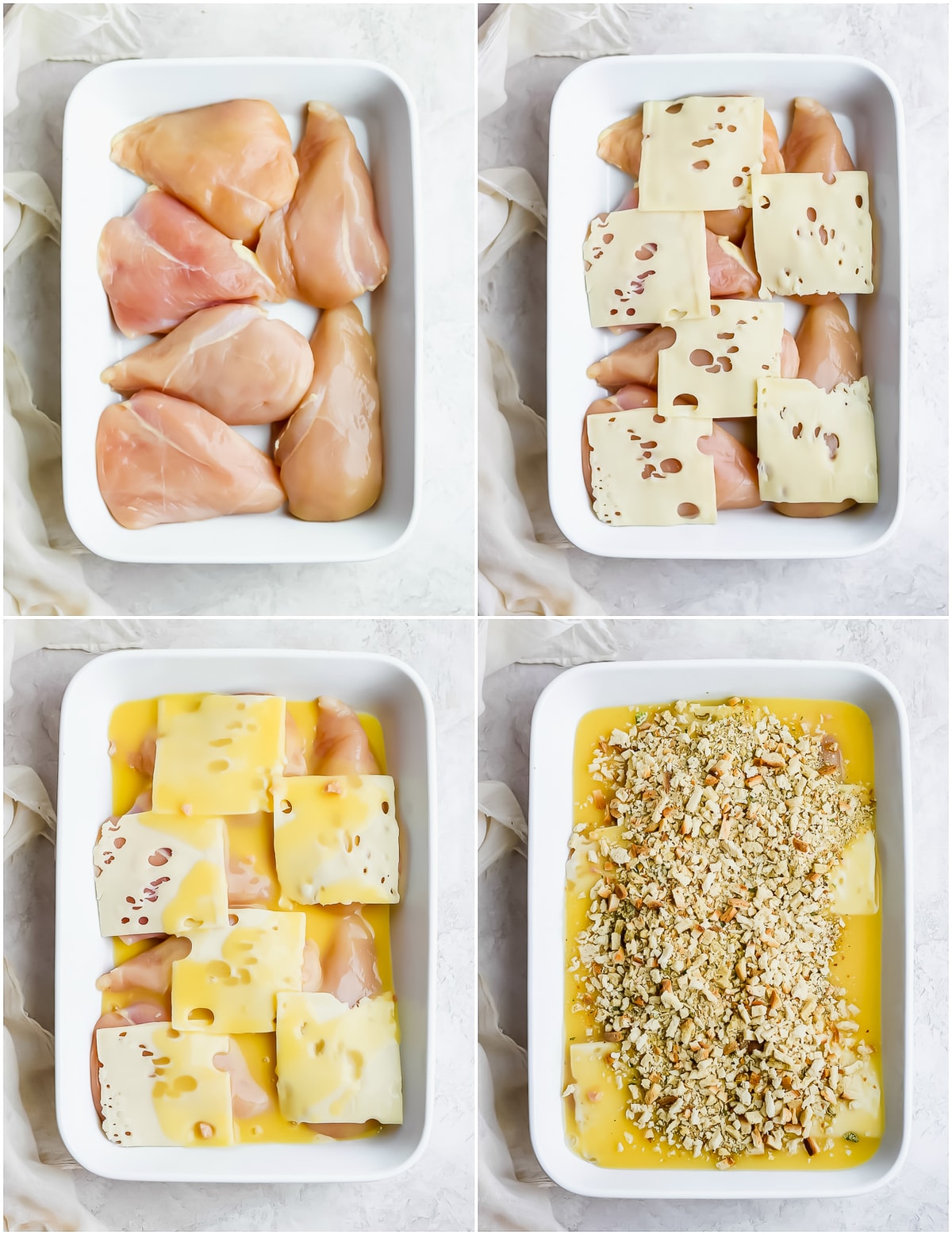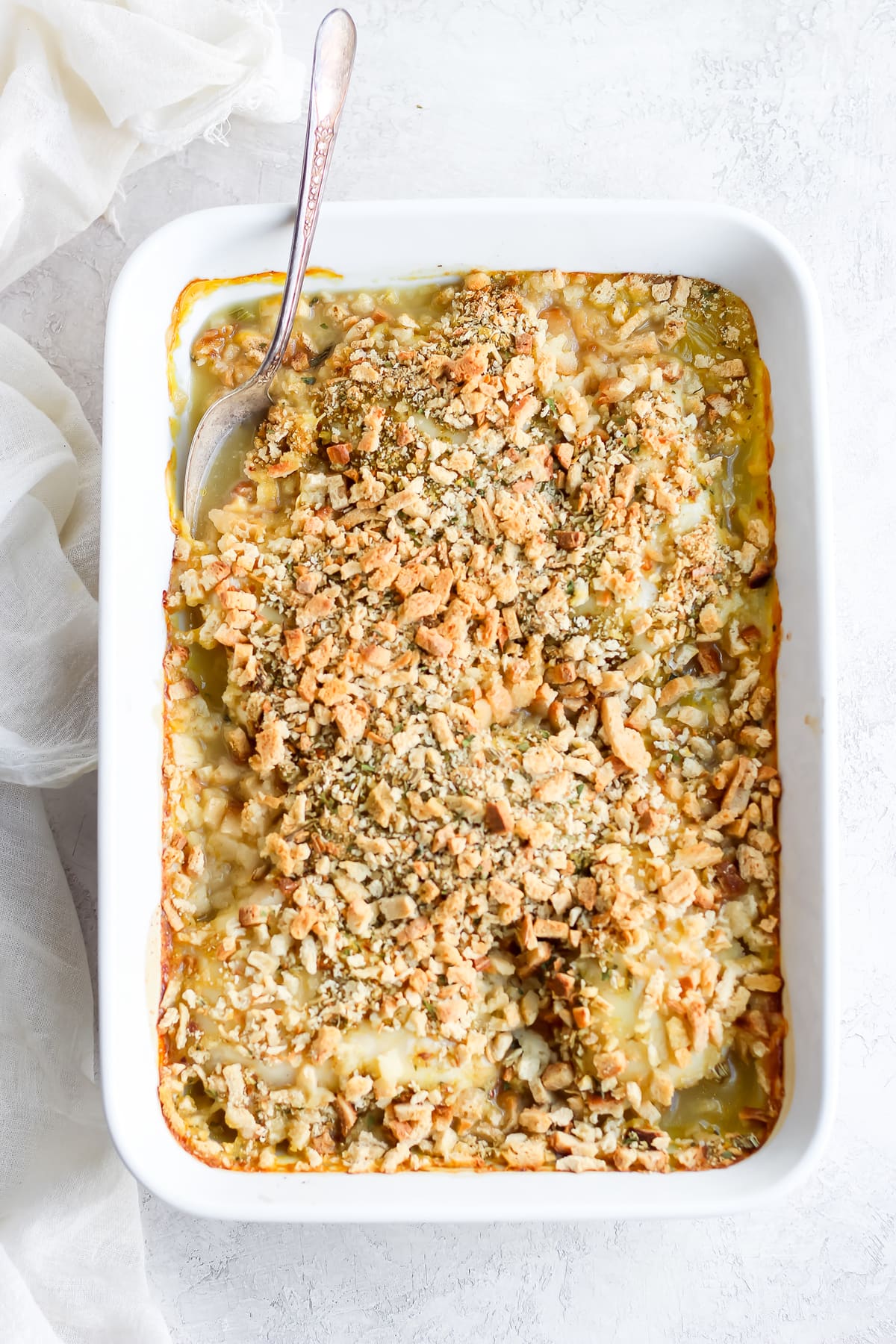 Creamy Chicken Bake Recipe
This Swiss Chicken Casserole recipe is creamy, cheesy, herby, and tasty. Basically, all the "y" things. Having only 5 ingredients means you have no choice but to try it! You won't regret it.
What's in this creamy chicken bake?
Chicken Breast
Swiss Cheese
Cream of Chicken Soup
Chardonnay
Herb Stuffing Mix
Swiss Chicken Casserole
Casseroles are so fun to make because they're so simple. I love throwing all these great ingredients together into one dish, baking, and then having an entire meal ready. It's genius!
The boxed stuffing mix is my favorite part of this, mostly because I just love stuffing. I mean who doesn't right? It's a beloved Thanksgiving side dish…that seems to get ignored the rest of the year! So having another way to use it in this creamy swiss chicken bake is awesome. It add this herby, delicious texture to the chicken. So good!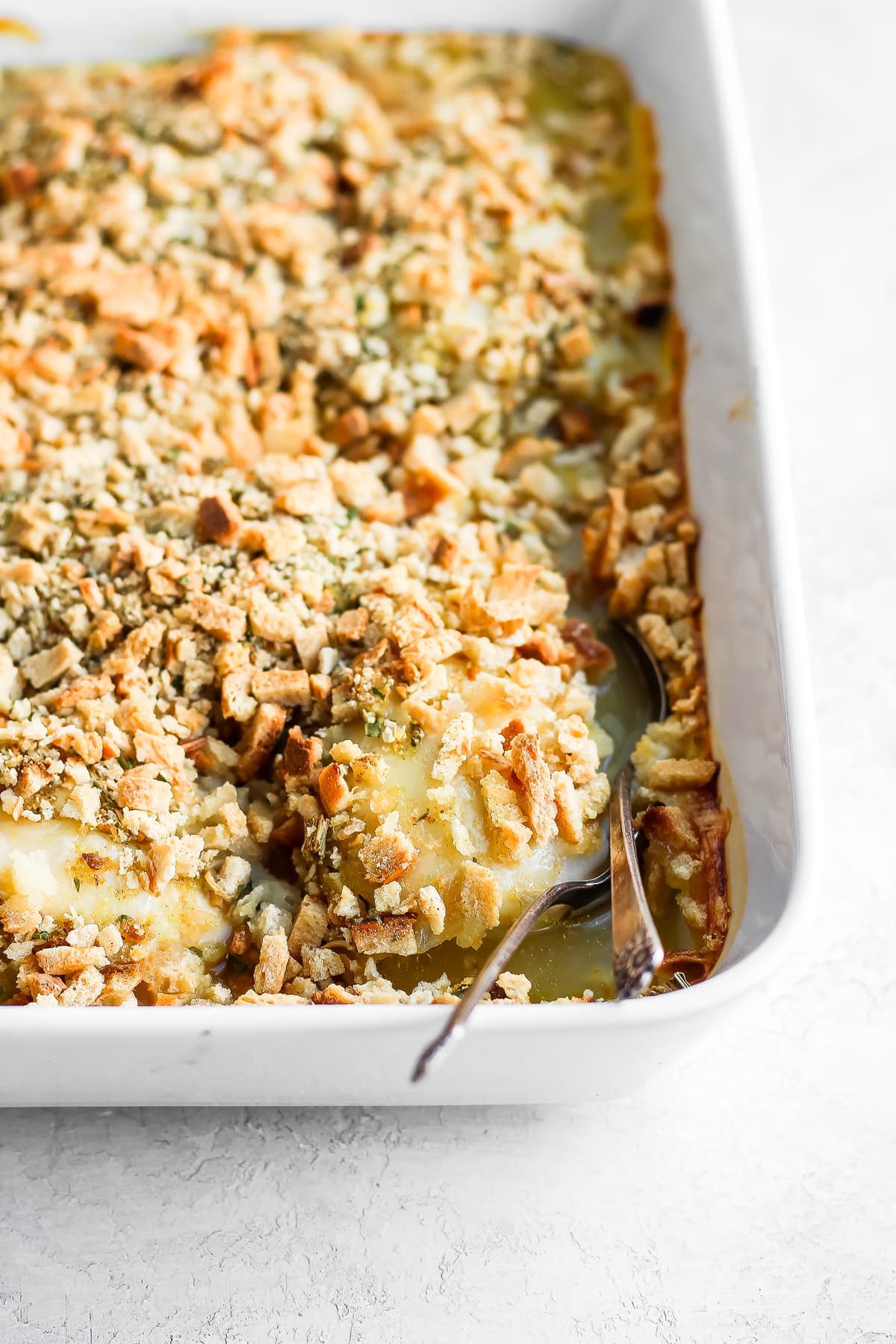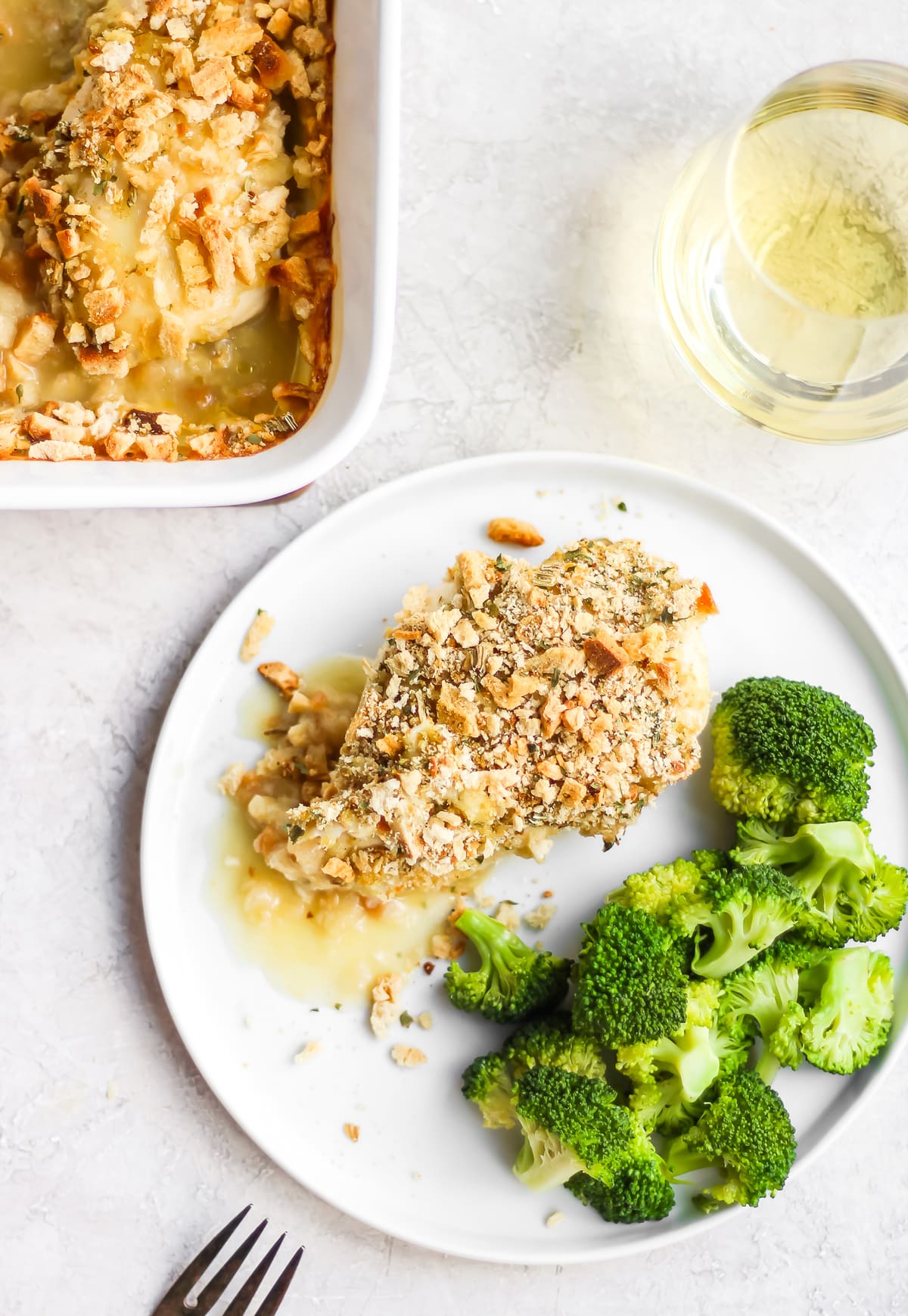 How to Make this Swiss Chicken Bake
So this creamy chicken bake is essentially just baked chicken with cream of chicken, stuffing, and cheese. You really don't need much to make an amazing meal! Prep time is so quick, then you can just let it bake to perfection.
Place the chicken breasts into a 9×13 baking dish, and place a slice of swiss cheese on top of each piece.
In a bowl, whisk together cream of chicken and wine, then pour it over the chicken, and top it off with the box of dry stuffing mix.
Cover the baking dish, and bake for 40 minutes at 350°F. Then continue cooking UNcovered for another 20 minutes. Be sure to check the internal temperature of the chicken to know when it's done. (Chicken should be cooked to 165°F)
All done! Serve a piece of chicken and bit of extra stuffing on the side, and dig in. If you need some extra side dishes, try steamed broccoli, mixed veggies, rice, or potatoes. Anything goes with this chicken casserole!
Baked Chicken Casserole Recipes
Chicken plus Casserole equals my favorites kind of dinner! Whether it's this creamy chicken bake or a cheesy chicken casserole, I love these types of recipes because they're easy, delicious, and they can feed a whole family. They're also great for saving leftovers, or making ahead of time to freeze. Just overall awesome dishes!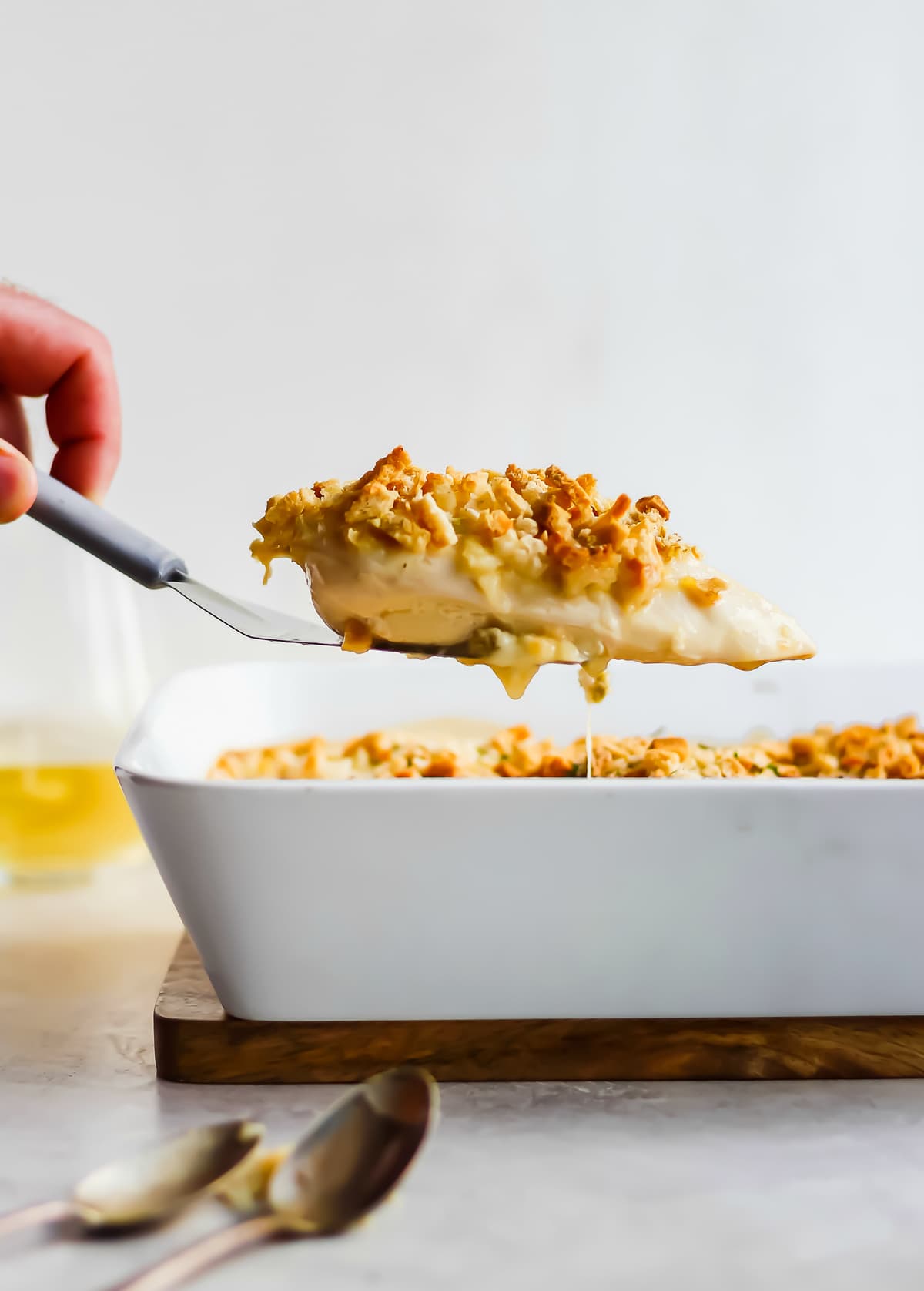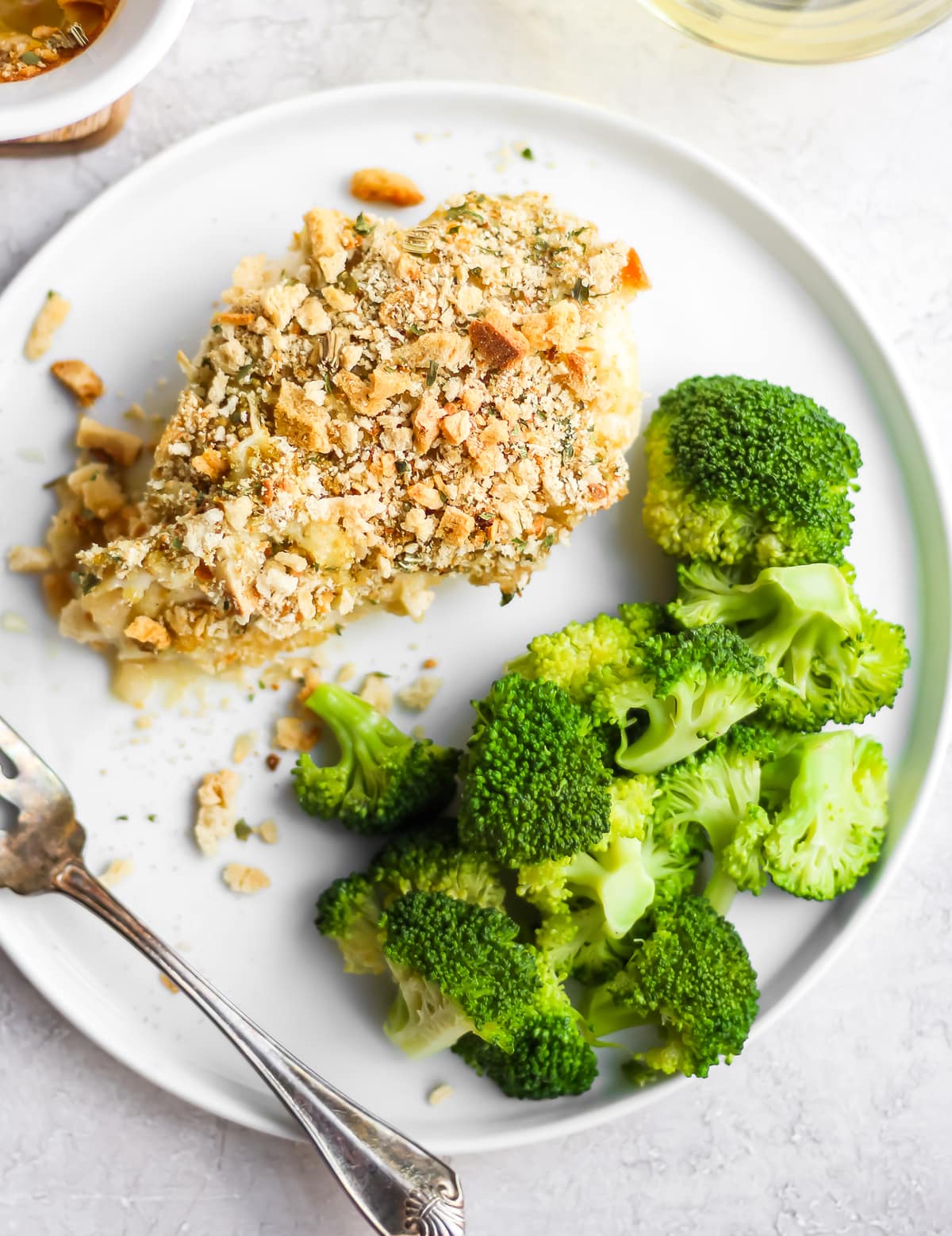 Okay, I'm off to reheat this baby and get to eating! Like I said, this Creamy Swiss Chicken Bake is GREAT as leftovers. My favorite kind of meal! 
See the recipe card for details on how to make this Swiss Chicken Casserole. Enjoy!
Find more easy Baked Chicken Recipes:
This post was originally published in 2014. New photos taken by the amazing Erin Jensen.