Classic Sweet Easy Buttermilk Cornbread with a hint of honey is the perfect side to chili's, soups or stews! With crispy, crunchy buttery edges and the most amazing soft, fluffy centre!
This Easy Buttermilk Cornbread is hands down my favourite cornbread passed down to me from my mother's tattered collection of recipes, and tweaked only slightly to make it even more incredible — if that's at all possible! Plus it's so versatile it can be made in either a skillet or baking dish and all prepared in ONE BOWL!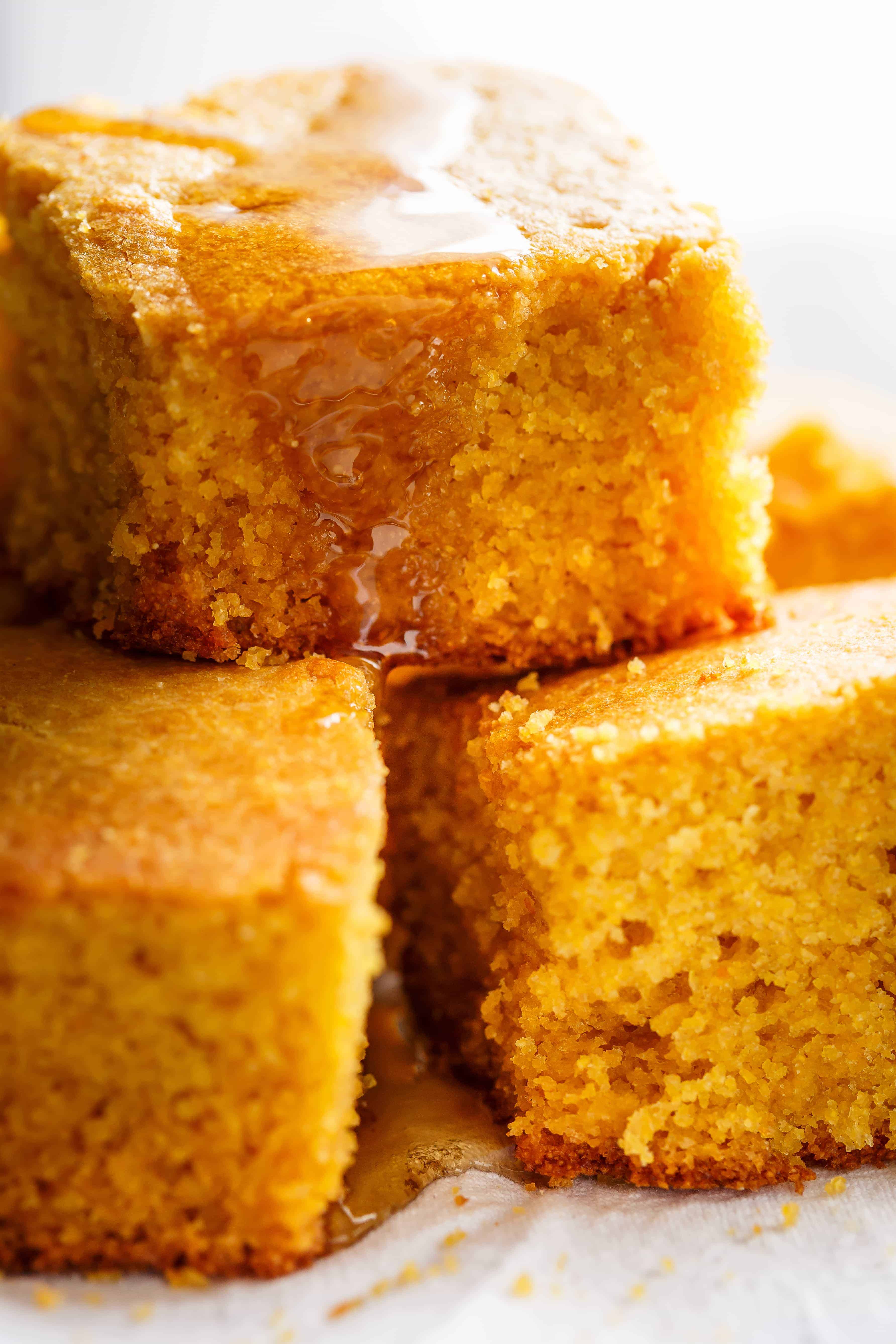 Cornbread
There has long been a debate whether cornbread should have sugar added into cornbread or not, depending on what part of the great US of A you are from. Having tried and tested both types, using many different recipes on the web and in recipe books through the years, I have to say I'm more partial to sweet cornbread.
There's something about a crispy, crunchy buttery crust, with a soft and fluffy inside that is so addictive, with a perfect amount of honey. It could also be simply that I've been raised with sweet fluffy corn bread to accompany our families chili recipe, while also eating slices of it for breakfast.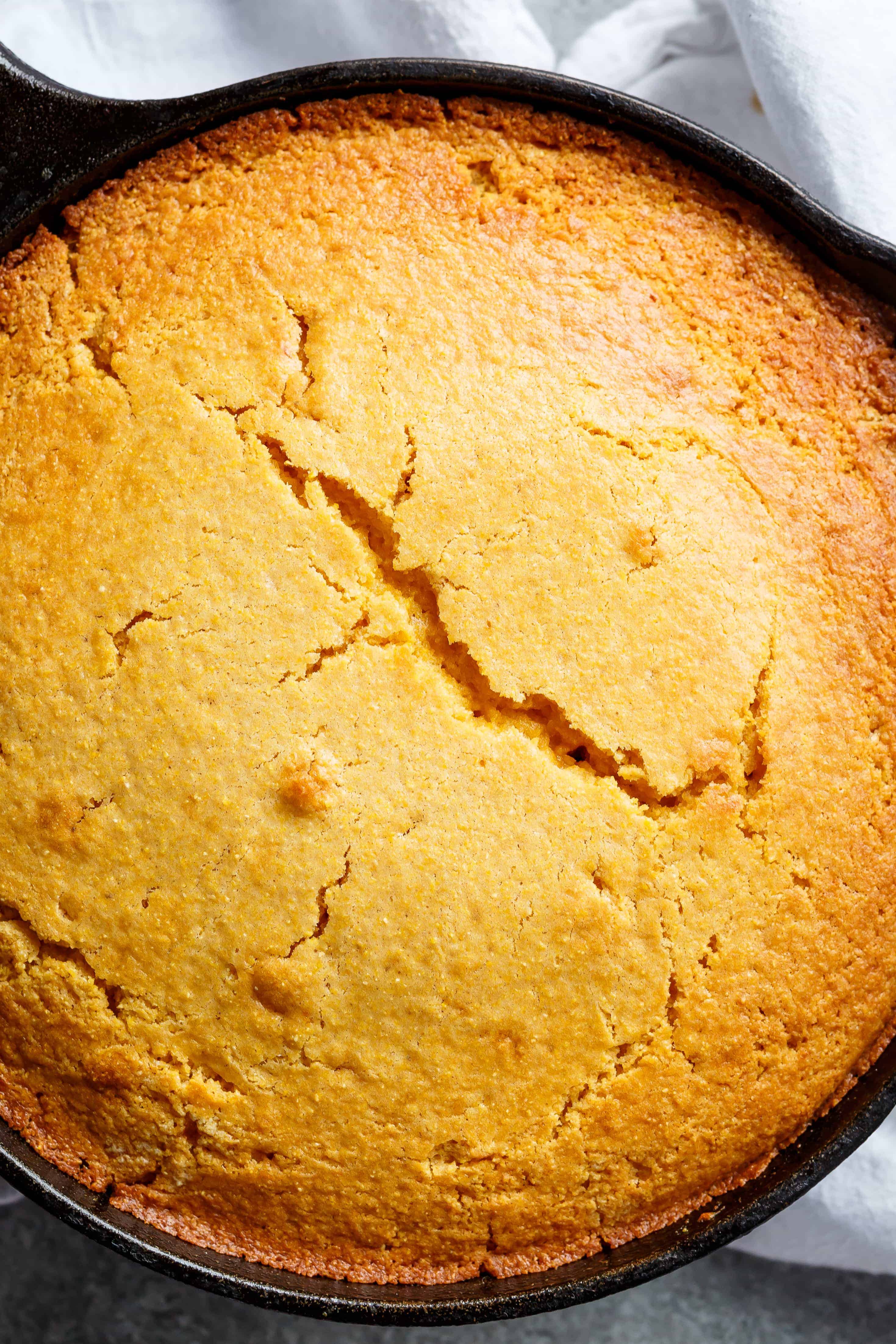 Especially when warmed up and oozing with melted butter.
Mmmmmmmm….. butterrrrrr….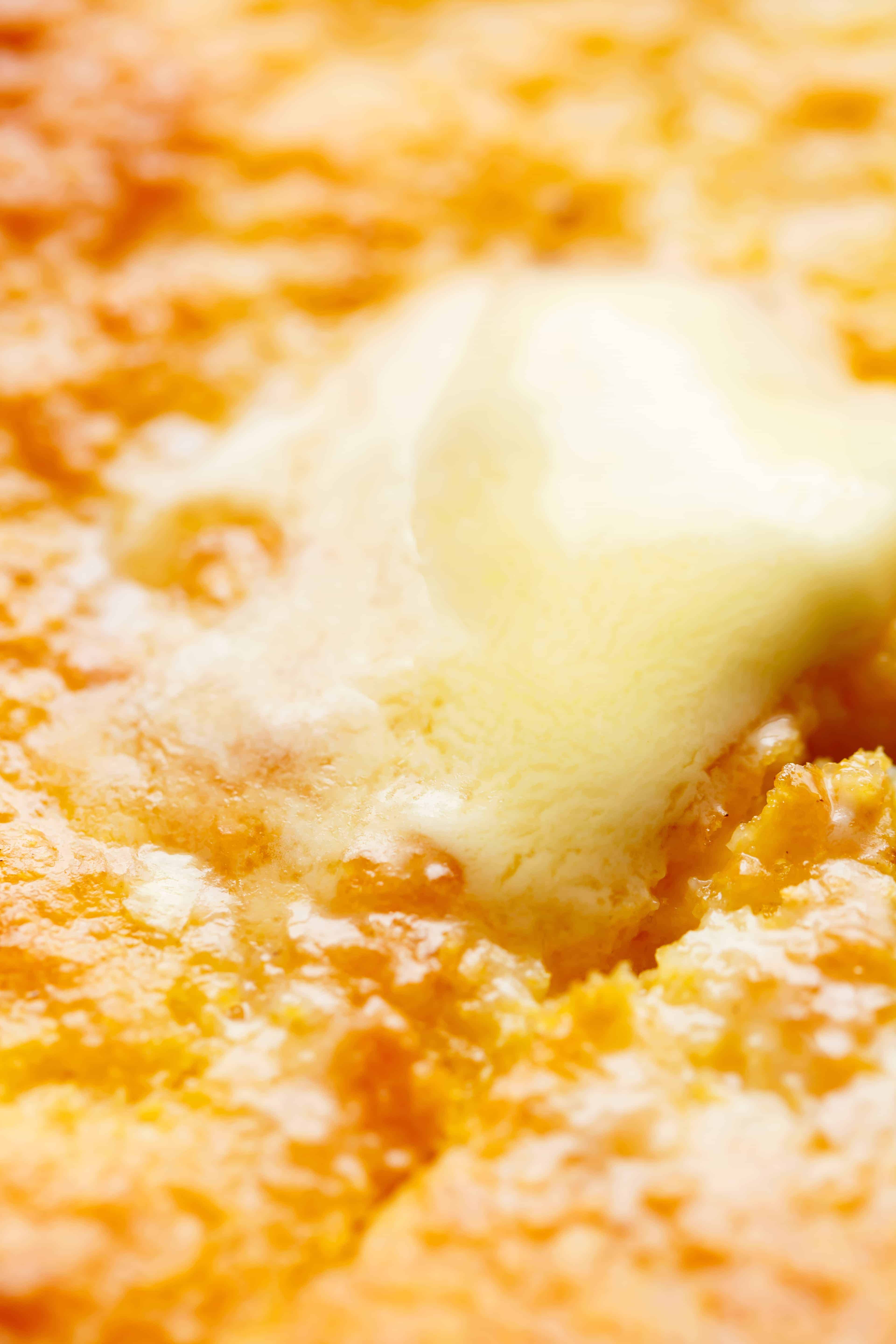 Whichever one you go for, you need to try this one at least once in your life. It may just convert you from savoury to sweet!
You don't need any baking skills to pull off a great cornbread. Just one bowl, a whisk or a wooden spoon, and a nice hot cast iron skillet. We have also used baking dishes in the past, but I have to say a skillet is where its at if you have one. If not, baking pans or dishes are just as good.
How To Make The Best Easy Buttermilk Cornbread
The most important part of making cornbread into something absolutely spectacular is heating up your pan or dish in a preheated oven before doing anything else. THIS is where that amazing crisp/crunchy edge begin.
Alternatively, if using a cast iron pan, melt your butter over stovetop on medium heat (I usually do this while getting all of my ingredients ready and mixing the dry ingredients together). This way, you're melting your butter, seasoning your pan AND heating it up all at the same time. Two birds with one stone!
Once the butter has melted, turn the heat off but keep your skillet on the burner. This way, you allow your butter to melt slightly to add into the batter, BUT your skillet stays hot enough for a perfect sizzle when the batter is poured in.
If in doubt, after you've added the slightly cooled butter into the cornbread mixture, place your skillet back onto your burner and turn it on again (medium heat) to keep it hot before adding the batter.
Tips
When whisking your dry ingredients together, make sure all of the lumps are out. It usually only takes 1 minute of whisking. Easy.
I love using brown sugar in this cornbread recipe. It makes the cornbread so much softer in the centre while complementing the honey. If you have brown sugar (I use light brown sugar), please try it!
I also prefer to add in a teaspoon of baking powder for extra 'lift'. It doesn't come out cake-y, just slightly more fluffier than regular cornbread. Cornbread can be on the crumbly side… this one isn't like that at all. However, for a denser cornbread, leave out the baking powder.
1/4 cup of honey is perfect for our tastes in this! If you prefer just a subtle hint of honey, try 2 tablespoons. You may need to add another 2 tablespoons of sugar as it may not be sweet enough, depending on your sweetness preference.
Don't over mix your batter! This is really important, as it can make your cornbread tough.
My favourite part? Pouring the batter into the hot skillet or dish and listening to that perfect sizzle. Like a boss.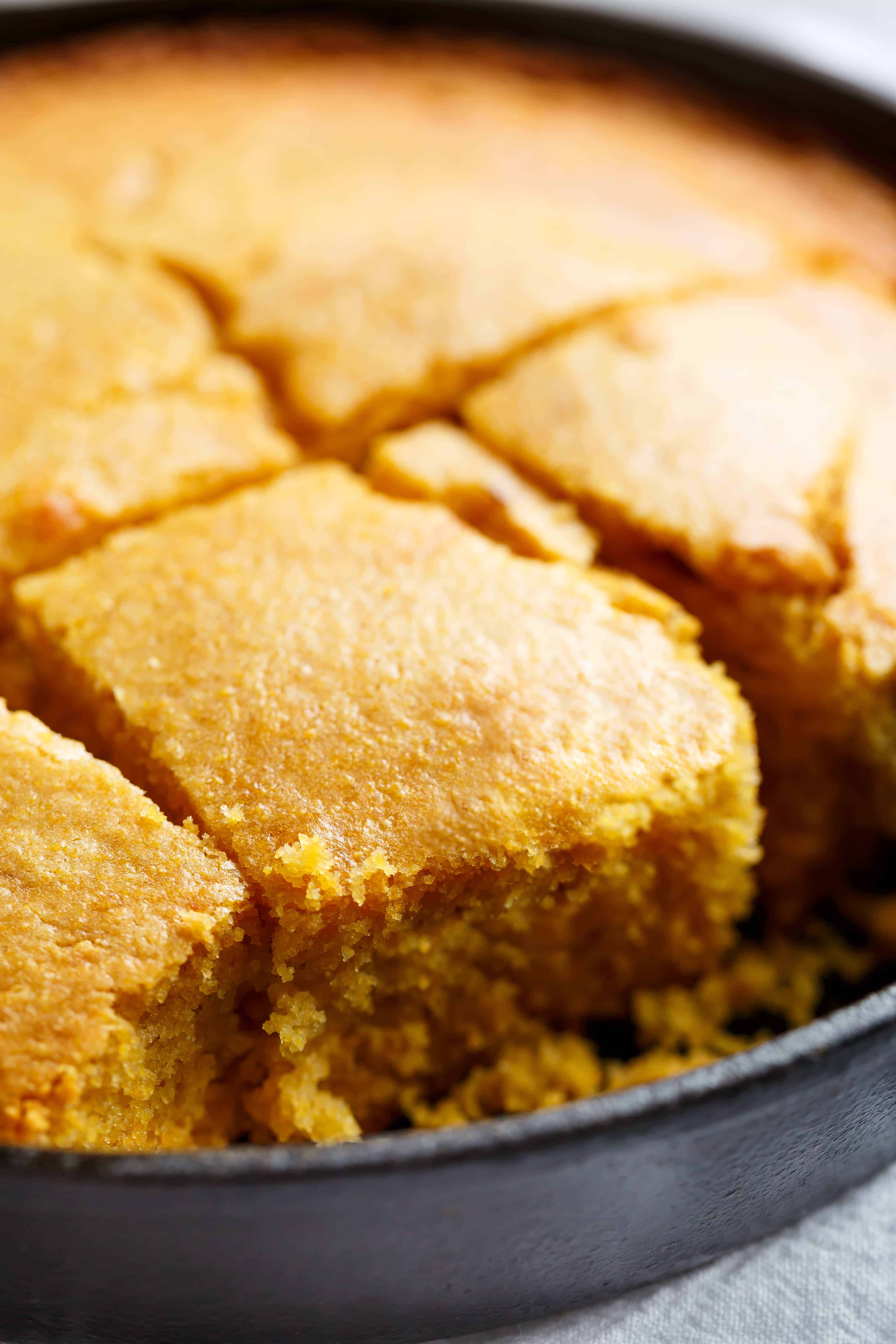 A perfect Easy Buttermilk Cornbread recipe…right there.
What to serve with cornbread:
Chili
Beef And Guinness Stew
Slow Cooker Beef Stew
Easy Buttermilk Cornbread with a hint of honey is the perfect side to chili's, soups or stews! Crunchy buttery edges with a soft and fluffy centre!