This easy chicken alfredo is a quick and easy weeknight meal that is on the table in less than 30 minutes. Made with just a handful of ingredients, this chicken pasta is made without cream yet is still wonderfully rich and creamy.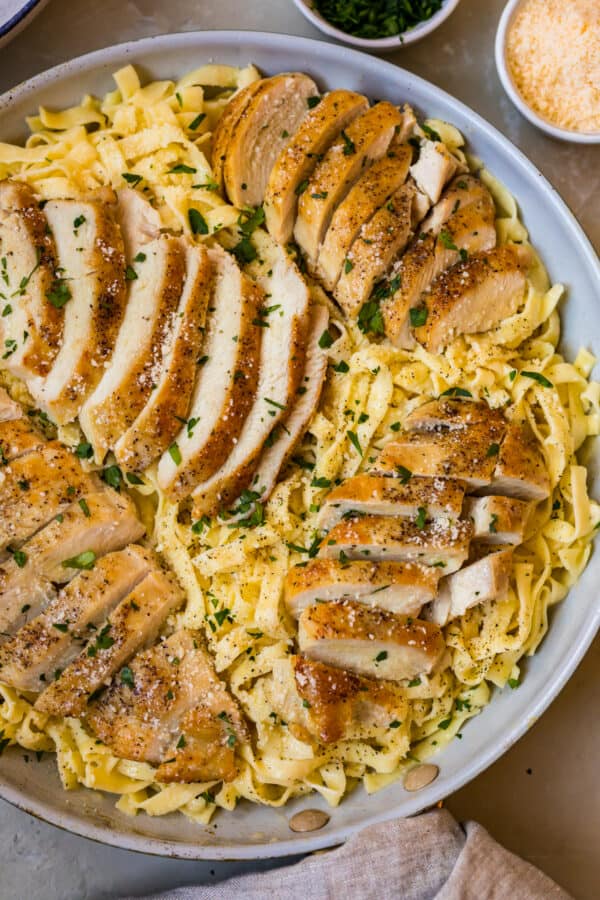 We have pasta at least once a week in our house, and I'm pretty sure a lot of you guys are the same! Quick and easy to make, this chicken alfredo is a great addition to your weekly meal plan. It's made without any cream, yet still rich and flavorful!
How To Make Easy Chicken Alfredo
Be sure to scroll down to get the full recipe!
Prep: Cook your pasta, drain and reserve the cooking water. If you are using raw chicken, cook in the oven or in a skillet and set to one side (you can use pre-cooked).
Make: Add some pasta water to a skillet on the stovetop and bring it to a simmer before whisking in the butter. Add the cheese, whisk until smooth and then whisk in the remaining pasta water.
Combine: Add teh cooked pasta to eh sauce and ensure the noodles are well coated. Cook until the pasta has absorbed most of the liquid.
Serve: Place the pasta on a plate and topped with sliced chicken breast. Garnish with parmesan and fresh herbs.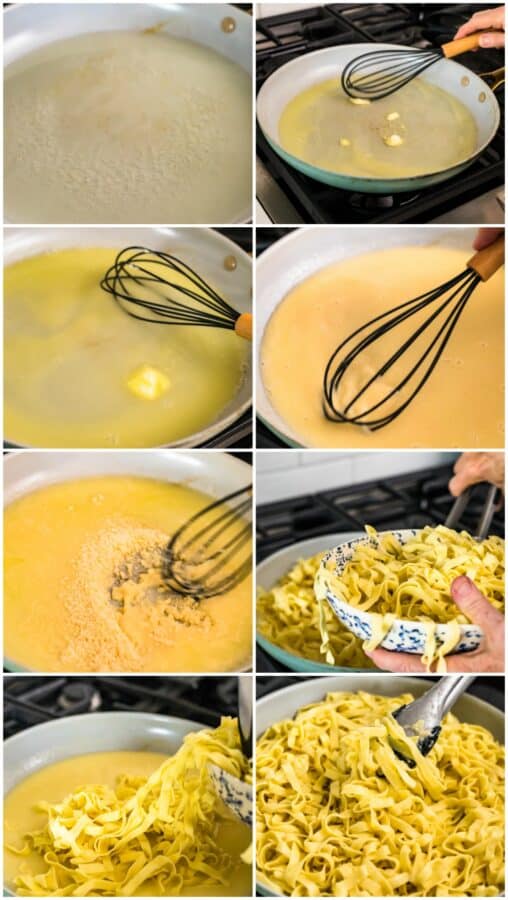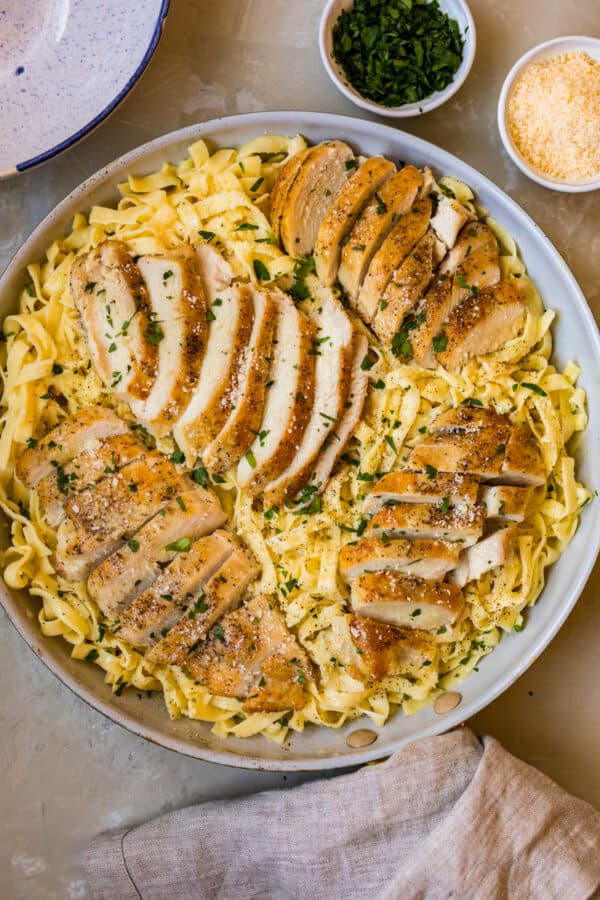 What's the best chicken to use?
You can use any chicken in this dish, just make sure that it is full cooked before adding it to the pasta. You can use pre-cooked cubed chicken from the store or cook your oven breast or thighs in the oven or on the skillet.
Is this pasta creamy?
This easy chicken alfredo recipe doesn't use any cream, yet it is creamy, silky and rich in flavor. The "cream" is developed by the emulsion of pasta water, butter and Parmesan cheese – so be sure to remember to reserve that pasta water!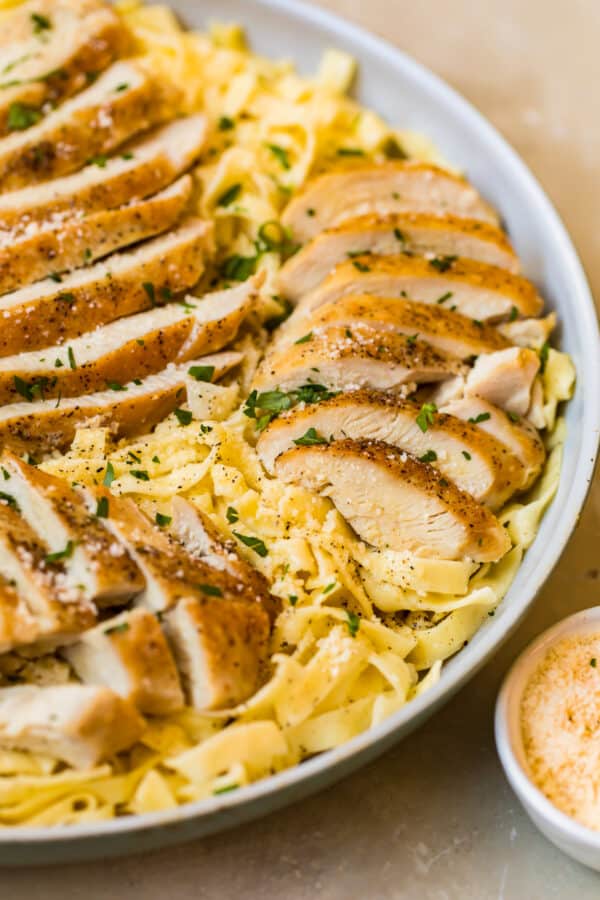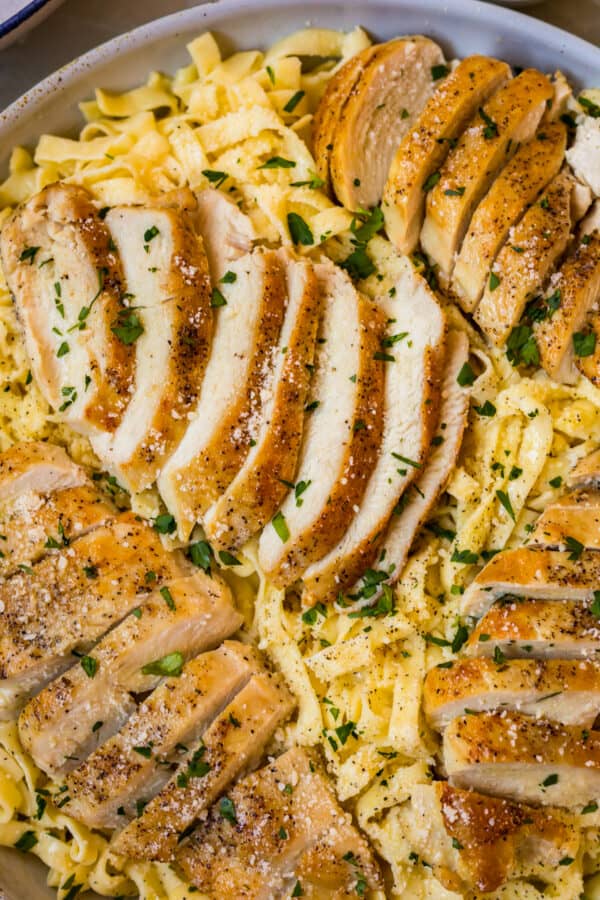 What's the best pasta to use for chicken alfredo?
I like to use fettuccini in this recipe – it is a fairly wide noodle so it catches all that amazing sauce. Any dried or fresh pasta will of course work, but I prefer to use a long pasta. Linguine and spaghetti will both work well.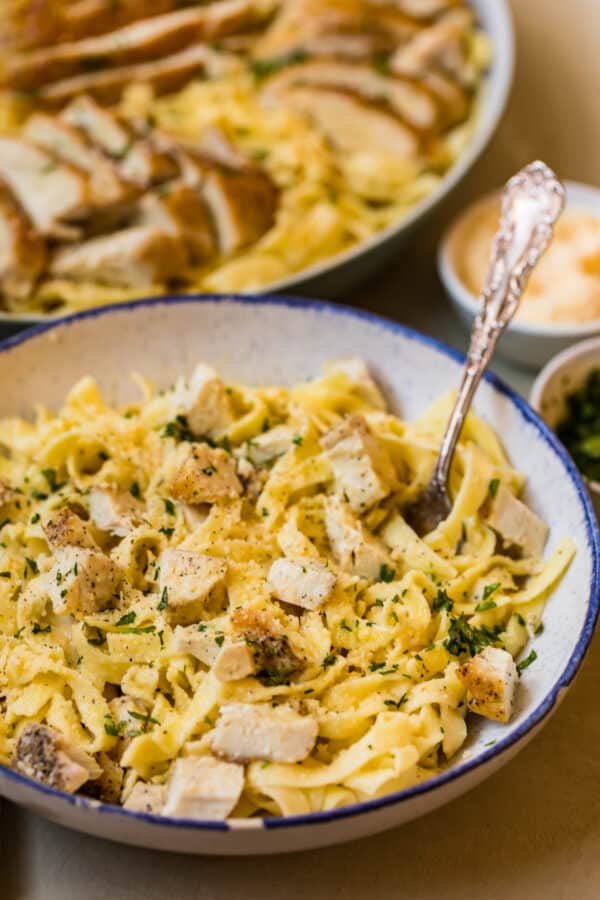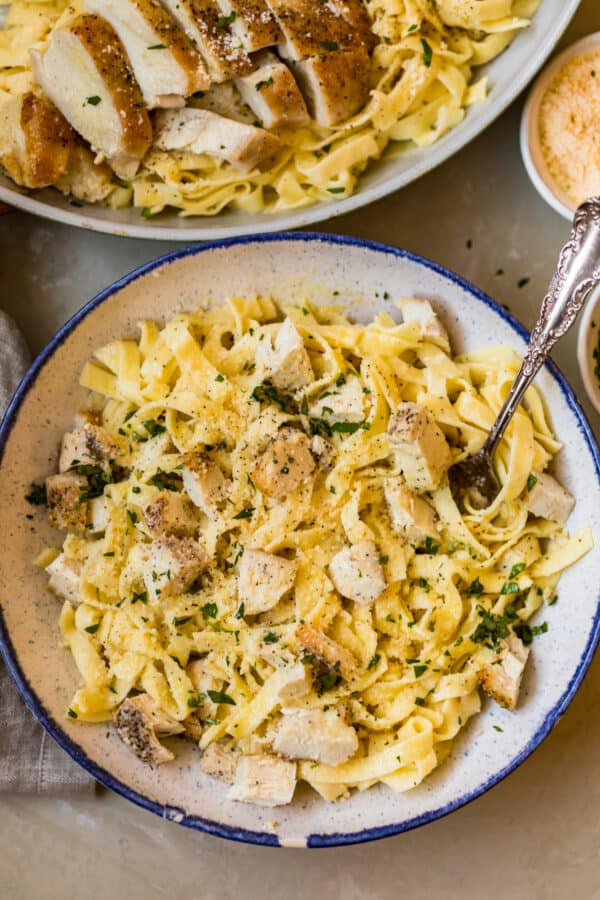 Recipe Notes and Trips
Any type of cooked chicken breasts or a combination of light and dark chicken meat can be used. Four chicken breasts equal about 4 cups cut up chicken meat.
This final outcome of this recipe will be determined by the quality of ingredients, especially the butter and Parmesan cheese.
This easy chicken alfredo is best served immediately, but if you have leftovers keep them in an airtight container in the fridge for up to 3 days.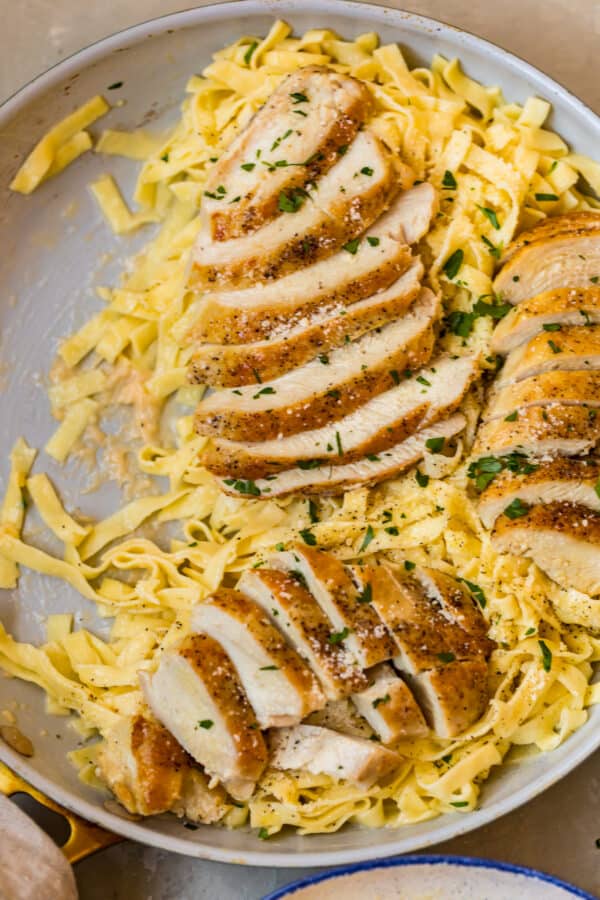 More Easy Pasta Recipes