These light and airy pastry cookies have such a delicate, flaky texture! Classic French Palmiers are easy to prepare at home and crisp up perfectly in the oven in under 20 minutes. Enjoy these sugary and crunchy, bakery-quality Palmiers cookies fresh from your own kitchen all year long!
Looking for Christmas cookie ideas? Try my Sugar Cookies or these Thumbprint Cookies!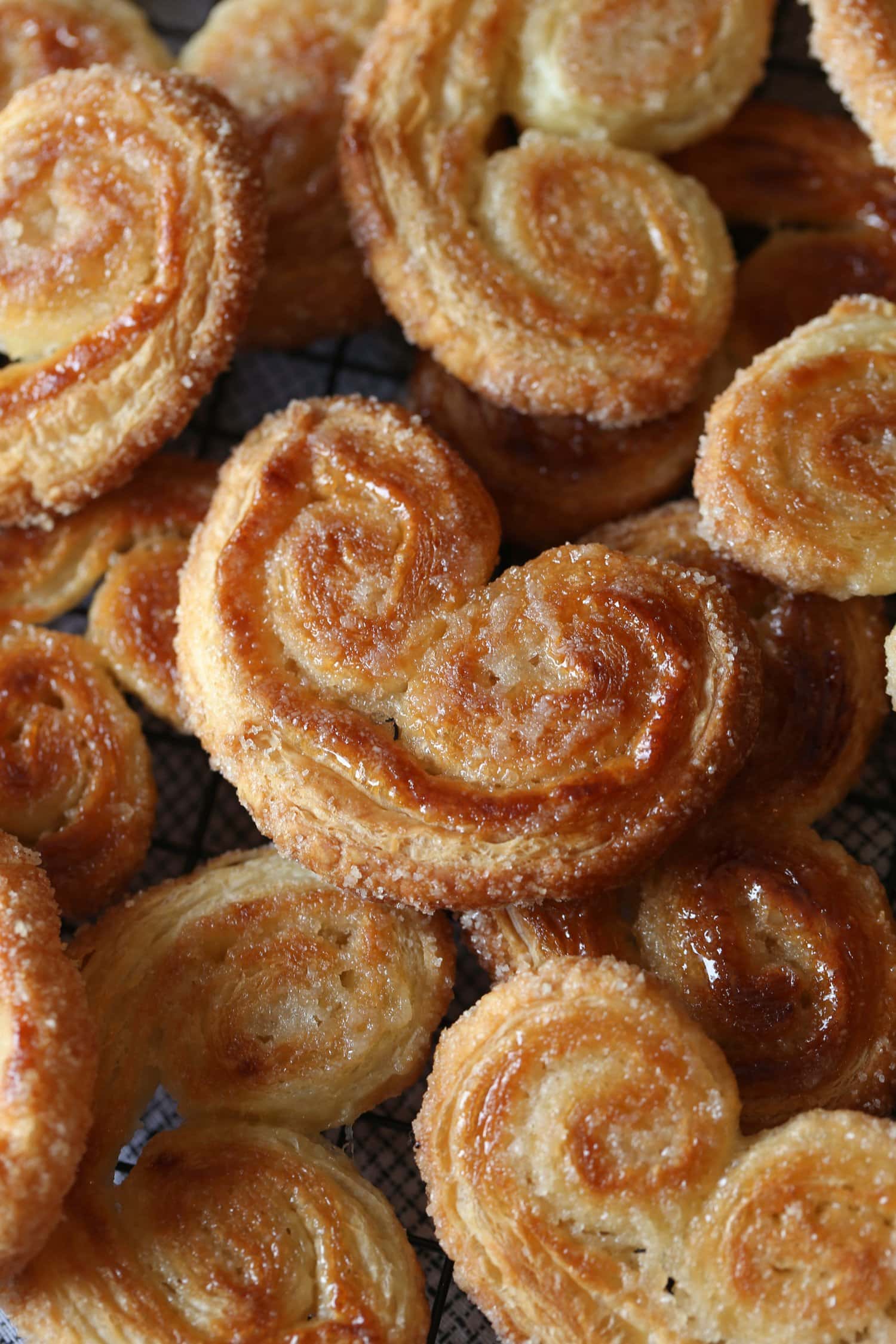 Classic French Palmiers 
Have you ever heard the saying that cooking is art, while baking is science? If the world of baking seems intimidating (especially around the holidays!), let me ease you into it with this incredibly simple recipe for beautiful French palmiers. These light and airy cookies look and taste like they've come fresh from a bakery, but happen to be amazingly easy to make at home.
Crispy and flaky, sugary and delicious, my recipe for palmiers cookies involves melt in your mouth puff pastry and a mixture of sugar and salt. Only three ingredients! Plus, these classic palmiers take little to no time at all to make. Let's get into how to make palmiers cookies that look like they're fresh from a pâtisserie display case!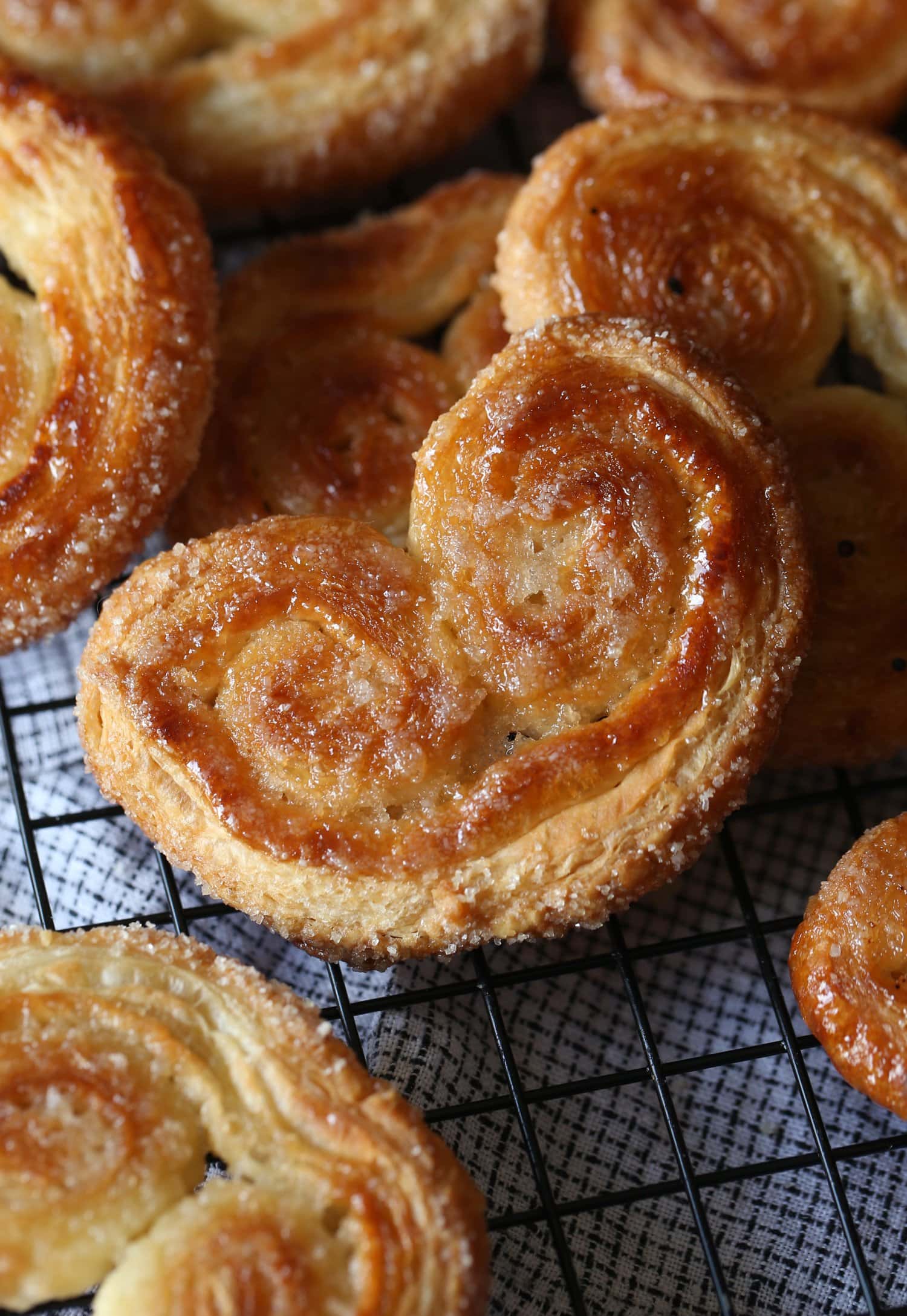 What Are Palmiers?
Palmiers are a classic French pastry and cookie all in one, made from puff pastry and sugar, and then baked. Palmiers cookies are also known as elephant ear cookies, or palm leaf cookies for their resemblance to a palm tree leaf (palmier is the French translation of "palm leaf"). 
These classic cookies are wonderful to enjoy with coffee or tea, as a snack, or as a light dessert. They also happen to be perfect for Christmas, with their light and crunchy texture and sparkling sugared appearance!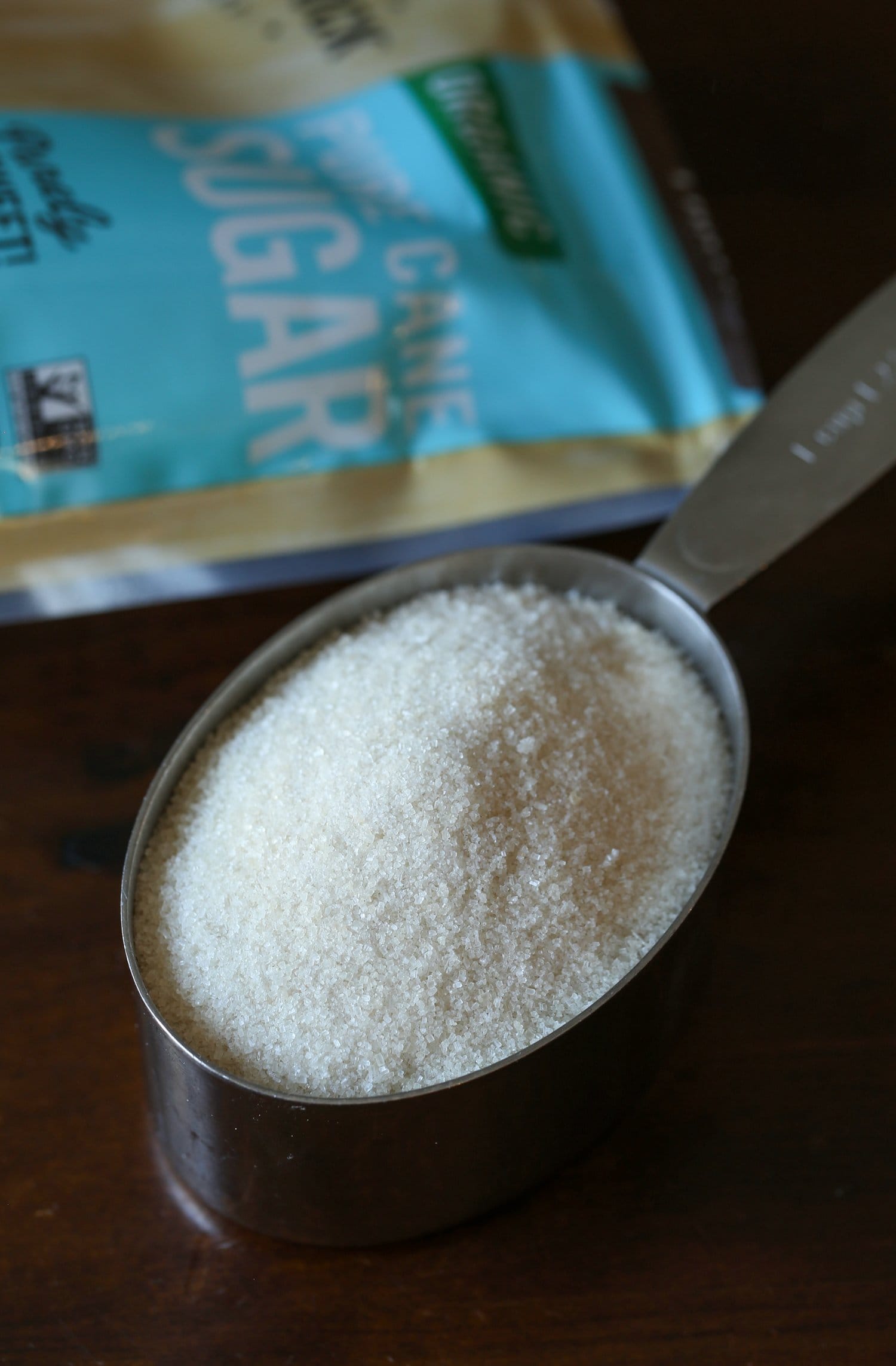 Recipe Ingredients
For such an elaborate looking cookie, Palmiers are in fact incredibly simple to make – with just 3 ingredients. Here they are:
Cane Sugar: Coarse sugar brings a delicate crunch and wonderful rich flavor to these cookies. Brown sugar or granulated sugar can also be used, though this may result in a slightly sweeter cookie.
Kosher Salt: Combined with the sugar, this is a light sweet-salty, crispy combination that really takes this simple recipe up a notch.
Puff Pastry: I am a shameless fan of good frozen puff pastry; and to save time, I use it for this recipe! You can find frozen pastry dough in the freezer aisle at most supermarkets. However, you can definitely use homemade puff pastry dough if you'd prefer.
How to Make French Palmiers
This classic French cookie recipe comes together in hardly any time at all, but will have guests wondering whether you slaved in the kitchen for hours. Follow these steps:
Combine the Sugar and Salt: To start, mix together the cane sugar and salt. Sprinkle part of the sugar mixture in an even layer over a clean surface (countertops work great!).