This Peanut Butter Sheet Cake is the stuff of peanut butter lovers' dreams! Satisfy your PB and dessert cravings in one fell swoop with this moist and tender cake topped with heavenly peanut butter marshmallow icing.
Want even more PB dessert ideas? Try these Peanut Butter Blossom Cookies or these easy Peanut Butter Balls.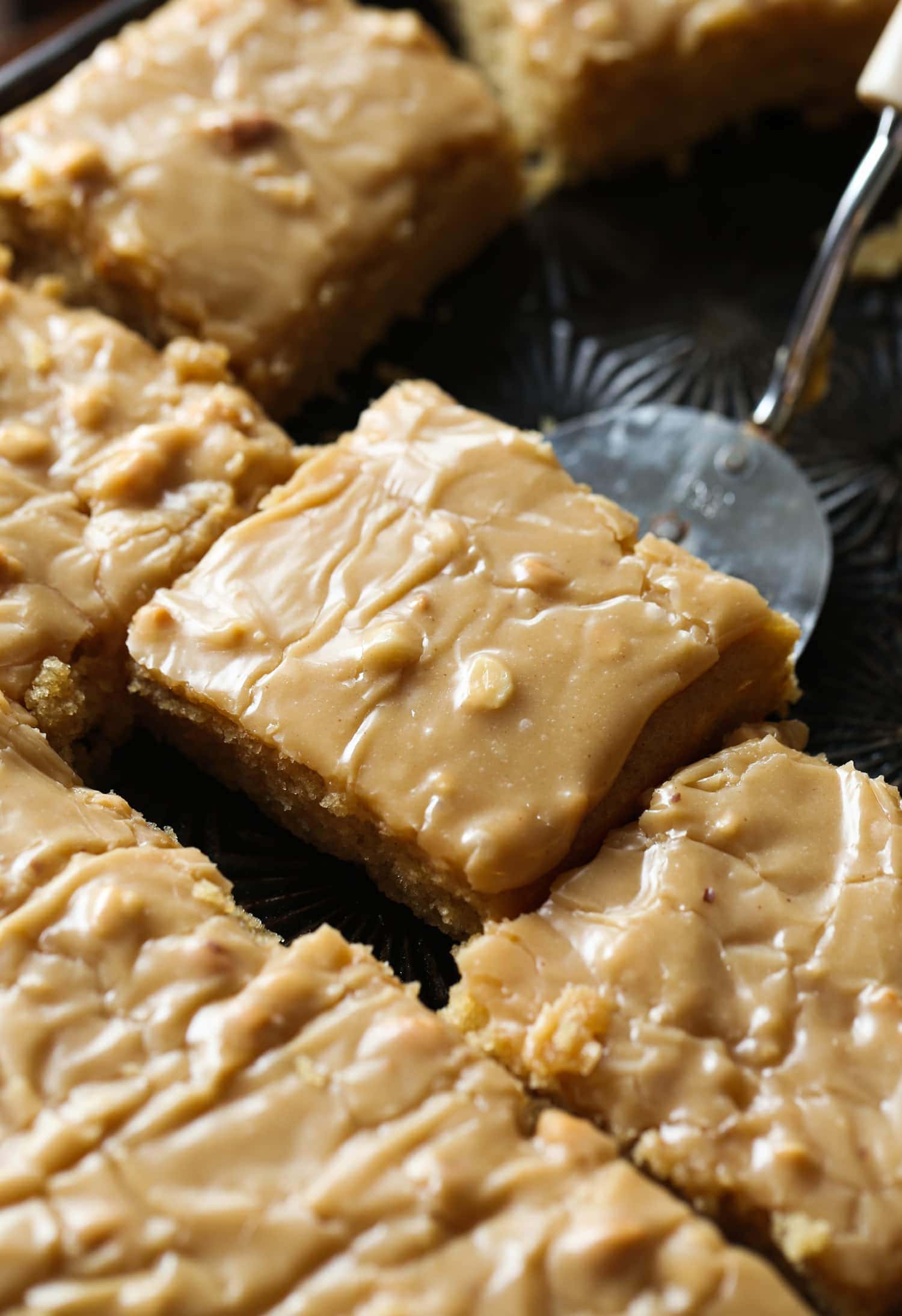 Easy Peanut Butter Cake with Peanut Butter Icing
Whenever I'm craving peanut butter (which is often, let's be honest), this heavenly peanut butter sheet cake is my go-to. It checks all the boxes needed to satisfy the craving: peanut-y, creamy, just sweet enough, and perfectly soft and moist!  This cake has peanut butter flavor without being overwhelming, dry or crumbly like some peanut butter desserts can be. Along with an incredibly tender texture that melts in your mouth it's topped with creamy marshmallow peanut butter frosting. Everyone always raves about the frosting! 
Anywhere it goes, this easy cake is a hit with peanut butter lovers, and just about everyone else. Bake it, freeze it, or enjoy it fresh for days! Snacking cakes don't get more scrumptious than this.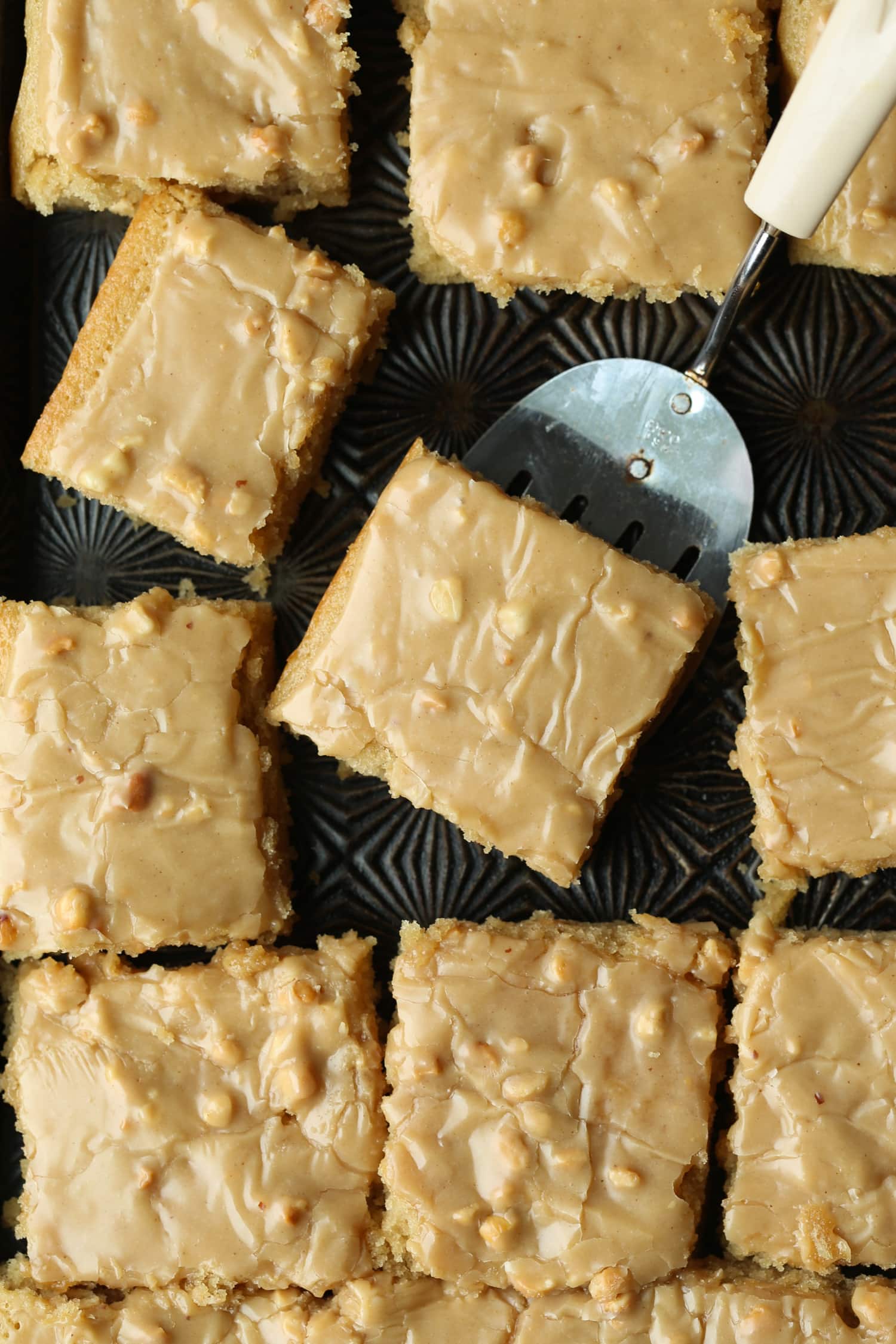 What You'll Need
Peanut Butter: You can use creamy peanut butter, or crunchy peanut butter for added texture! The choice is yours. You'll need it for both the cake as well as the marshmallow peanut butter icing.
Flour: All-purpose
Buttermilk: This is the not-so-secret ingredient for cake that's super moist and tender! Plus, the flavor adds a bit of tang. No buttermilk in the fridge? Check out my buttermilk substitute tutorial.
Butter: Unsalted or salted, cut into cubes, plus extra for the icing.
Eggs: Two large eggs bring the perfect texture to this sheet cake.
Vanilla: Pure vanilla extract is best for flavor, but imitation will also work in a pinch.
Vegetable Oil: Or another neutral cooking oil, like canola.
Evaporated Milk: Adds extra sweetness and smoothness to the icing.
Mini Marshmallows: The base for the delicious marshmallow and peanut butter icing!
Sugar
Baking Soda
Salt
How to Make Peanut Butter Sheet Cake
This cake is perfect for serving a crowd when it's prepared in a sheet pan. For this reason, I love bringing it to potlucks and family gatherings! You can also make your peanut butter cake in a 9×13 pan (more details in my tips section below). For the time being, here's an overview of how to make the perfect sheet cake: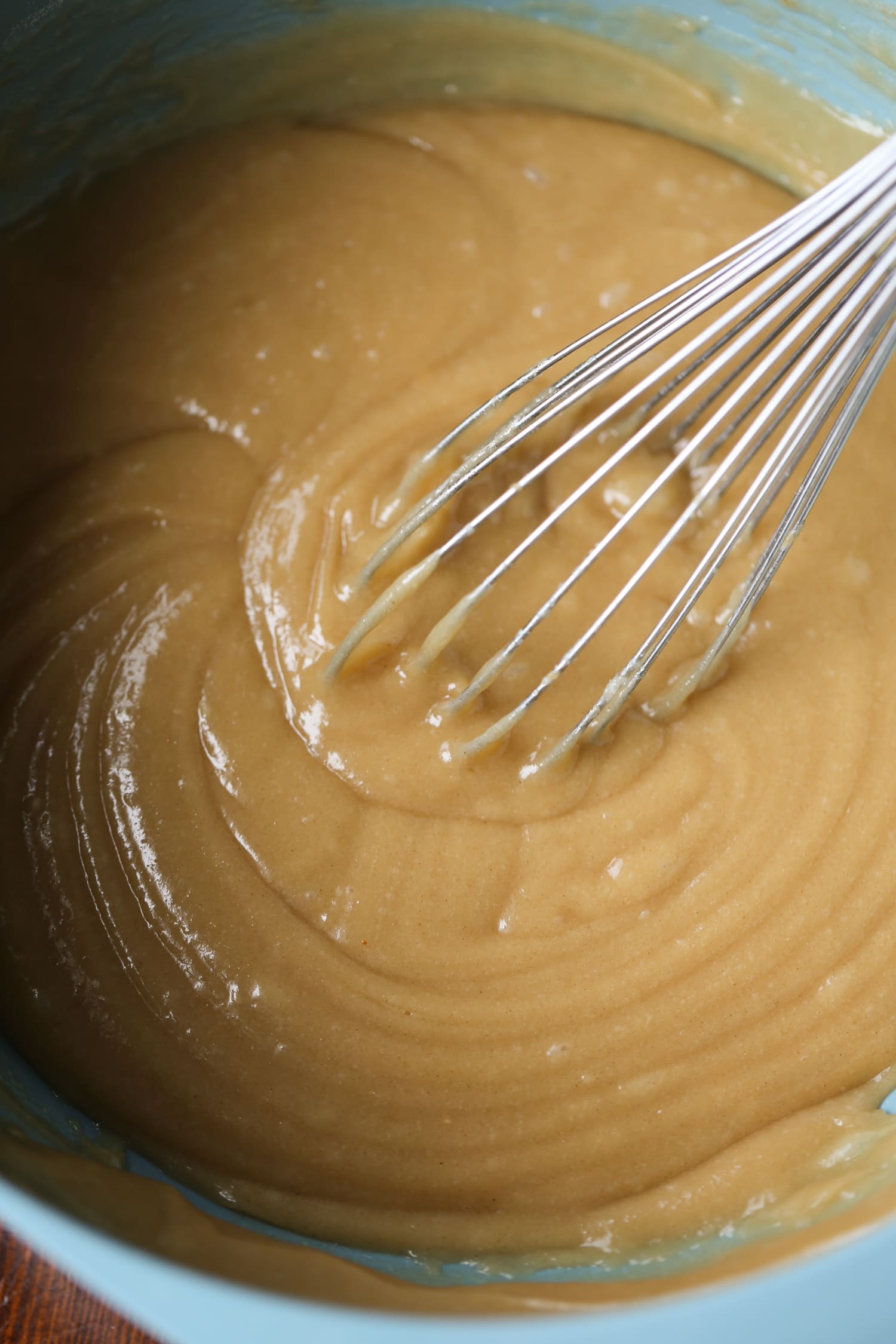 Mix the Batter: Set aside the flour and dry ingredients in one bowl, and the buttermilk and wet ingredients in another. Next, you'll prep the peanut mixture by bringing water and butter to a boil, and stirring in the peanut butter and oil. Add the peanut mixture to the flour mixture, followed by the buttermilk mixture, whisking as you go.