These fudgy brownie cookies are the perfect holiday dessert. Chocolatey, soft, and so delicious! They're filled with chocolate chips, and if you want, you can add crushed peppermint for the ultimate Christmas treat!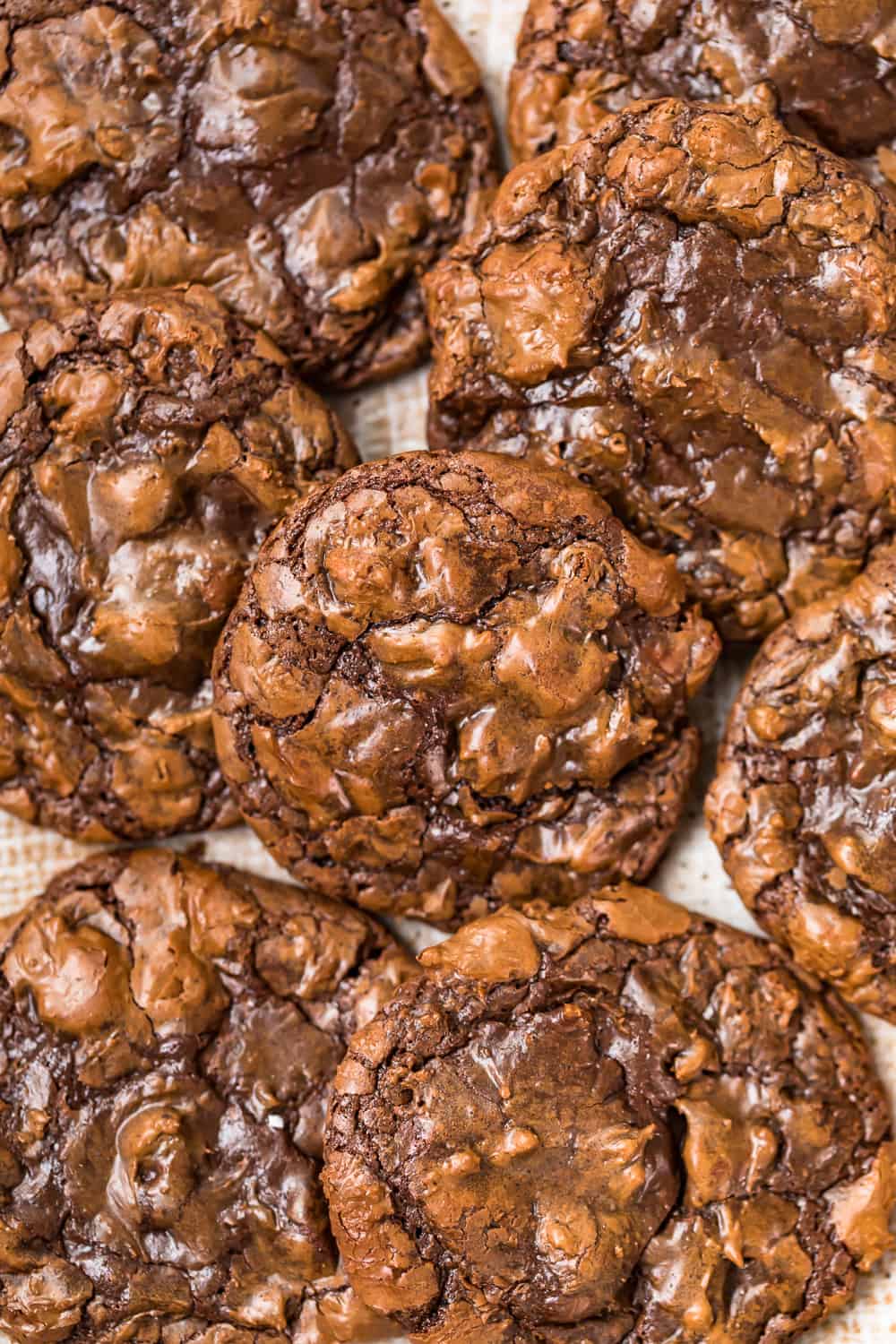 Brownie Cookies
Sometimes when I'm baking for the holidays, I find myself asking a very difficult question: do I want cookies or brownies?
Cookies are easier to eat without making a mess, which comes in handy at holiday parties when everyone is grabbing desserts to eat while chatting. But brownies are…well, amazingly FUDGY and full of chocolate. They're hard to beat.
Now I have the perfect solution to that dilemma: Brownie Cookies! The best of both worlds in one delectable dessert.
These have the same great texture and flavor you'd expect from brownies, but in the form of an irresistible cookie. They're filled with chocolate chips, and if you really want to get festive, you can top them off with crushed peppermint. Peppermint and chocolate is such a great combo for Christmas!
Don't get me wrong, I'll be making this fudgy brownie cookie recipe all year-round, but I know what my go-to holiday cookie will be this year!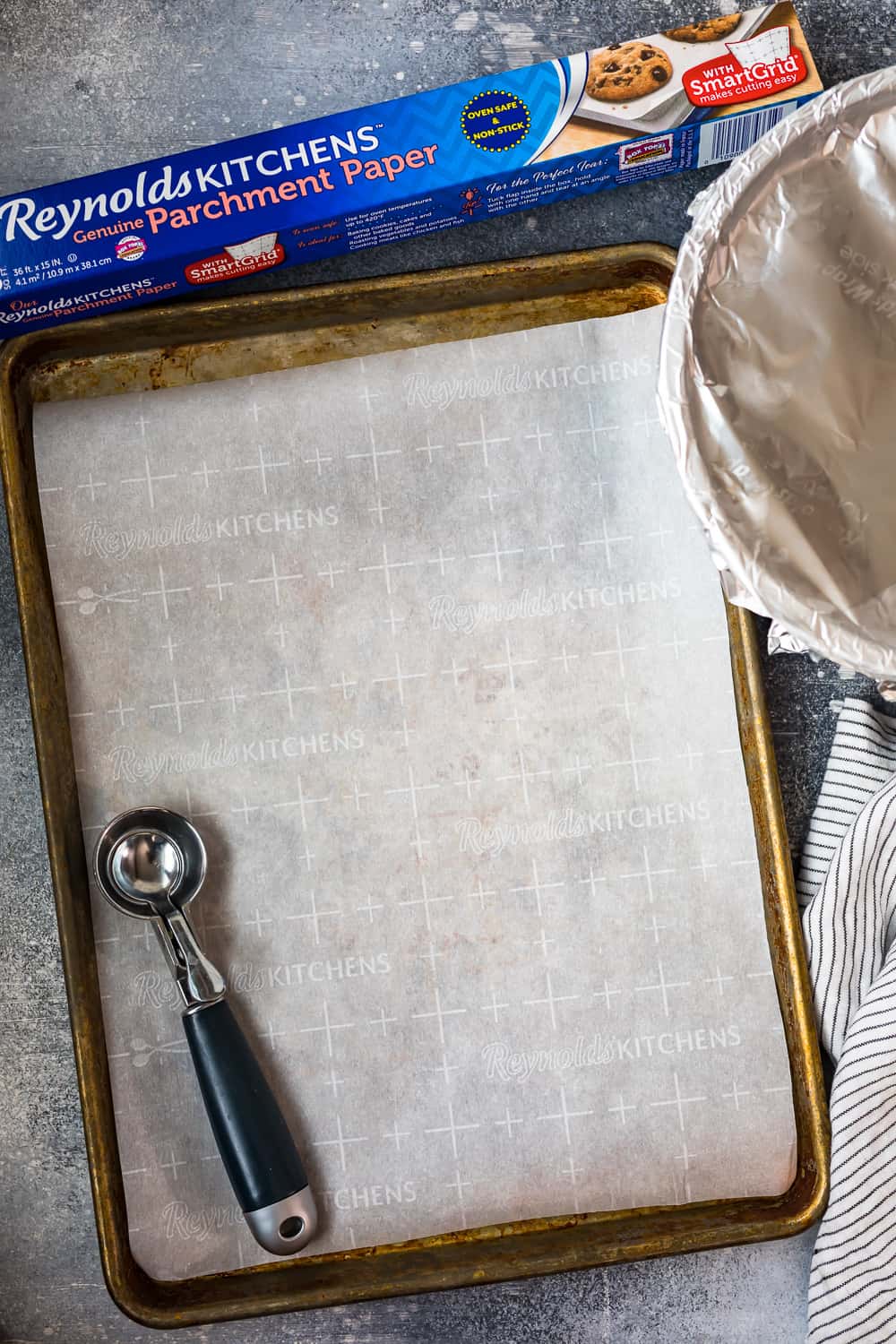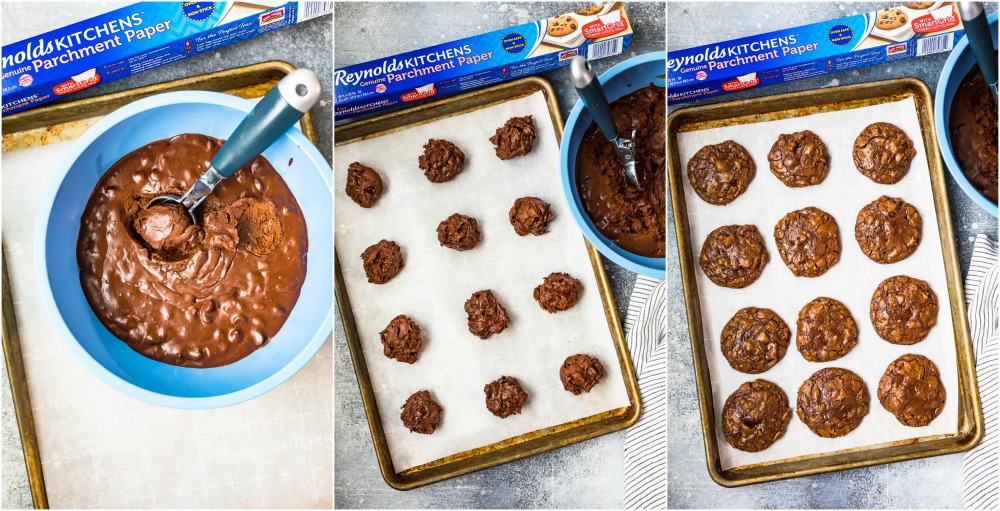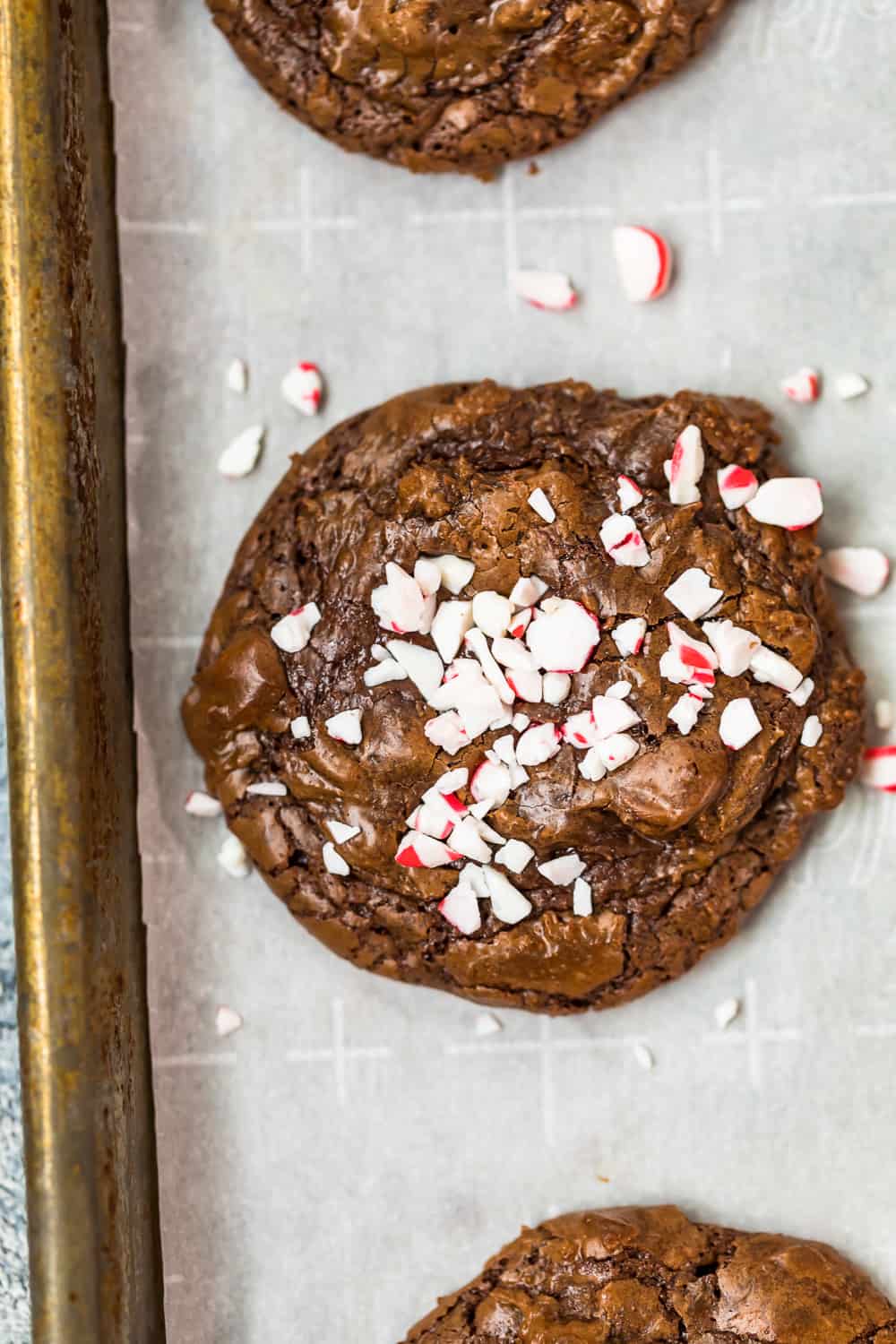 Smart Parchment Paper
Good news for all the people baking Christmas Cookies this year, Reynolds Kitchens is making things easy with their Parchment Paper with SmartGrid Non Stick Parchment Rolls with Smart Grid!  It's such a great product that is essential for all your baking needs. Some of the features I LOVE include:
Easily cut along the lines to fit any pan
Nonstick! (Perfect cookies every time)
Space out your cookies exactly right with the built-in grid lines
REUSABLE! This is a time when it's great to conserve where we can, and Reynolds Kitchens makes it easy. Reuse these sheets to get the most out of them.
Oven safe up to 425F (Cookies of all kinds don't stand a chance)
Great for baking, but also measuring, rolling, pastry bags, and more!
I love any product that makes baking easier and more consistent. I just love these Parchment Rolls with Smart Grid.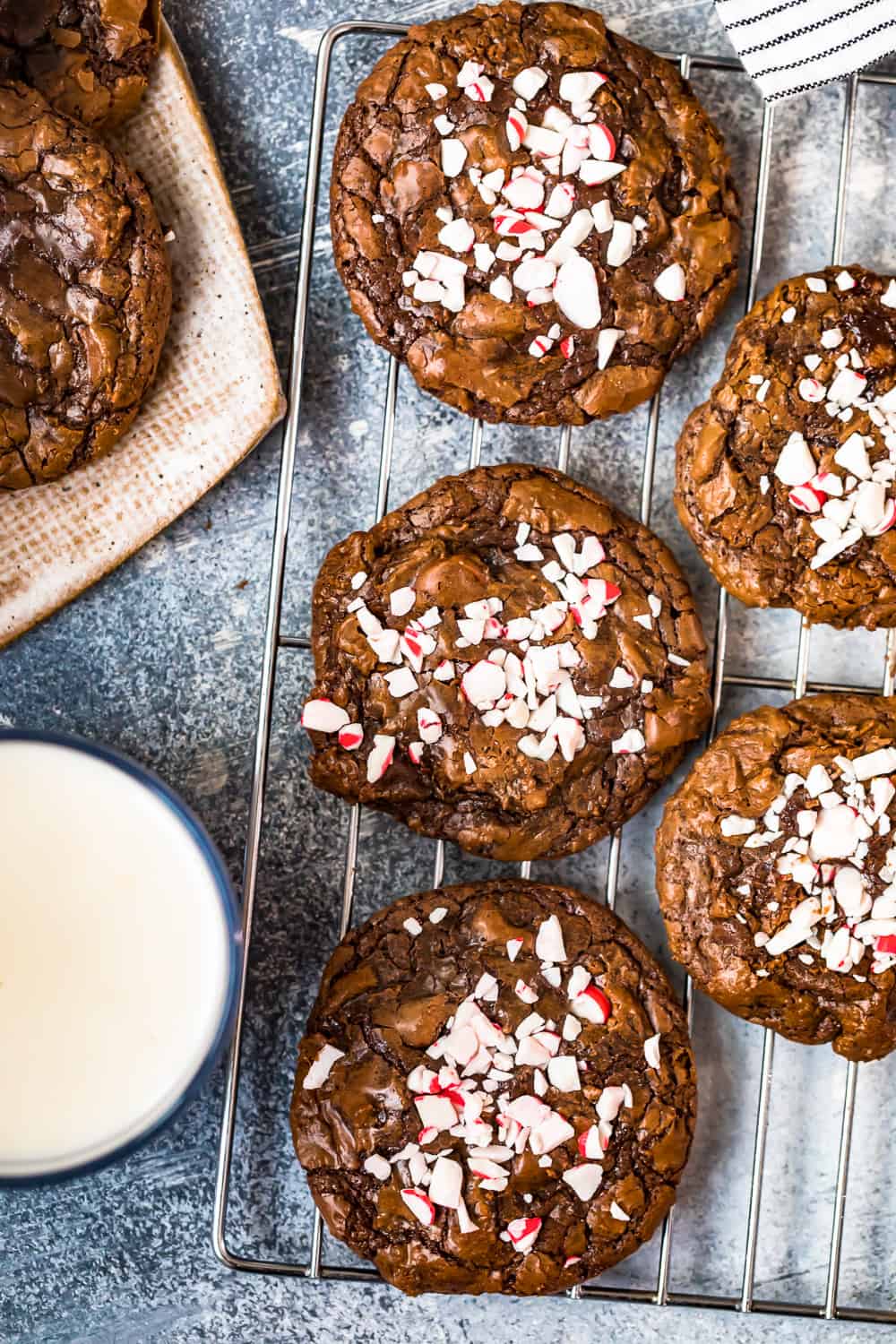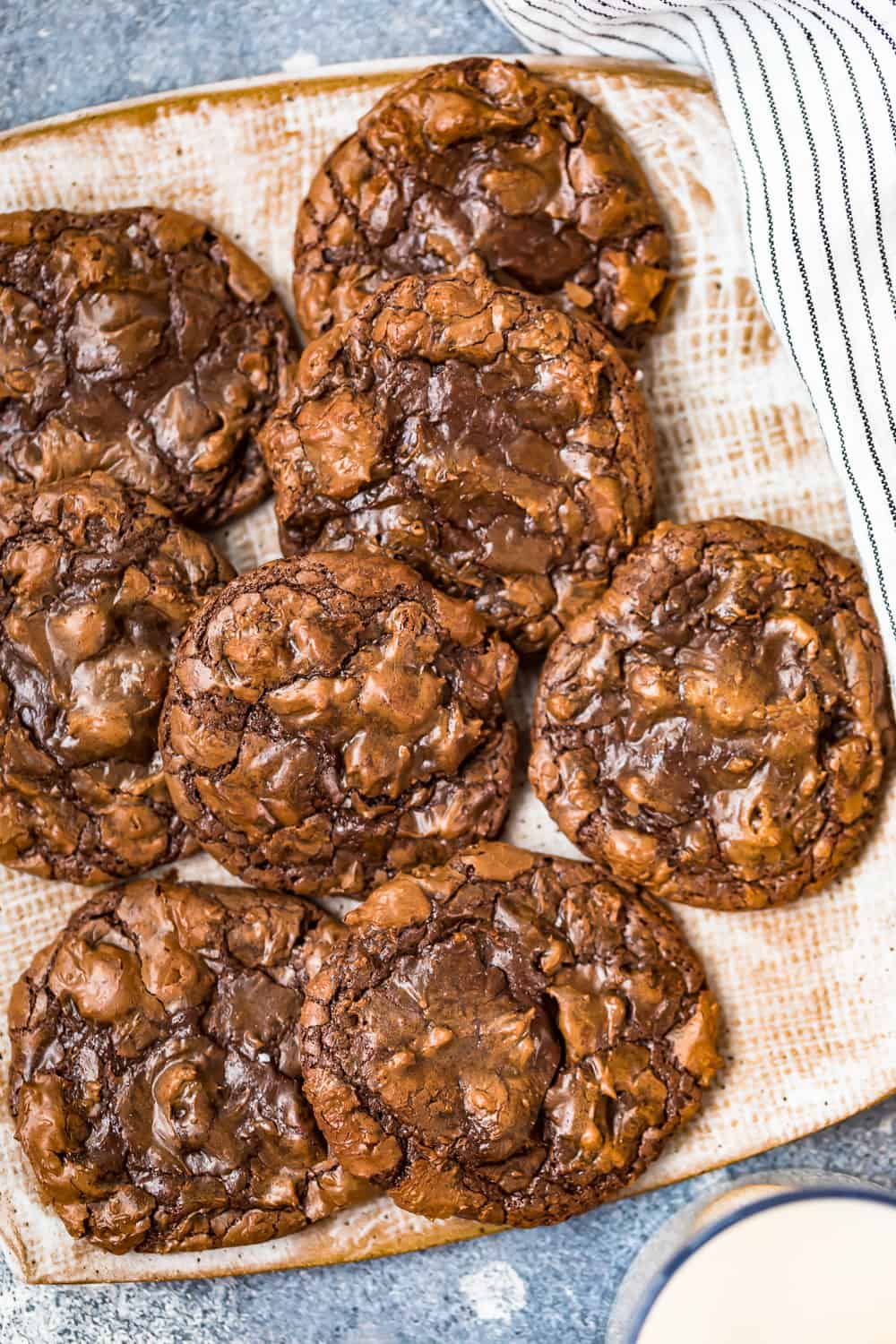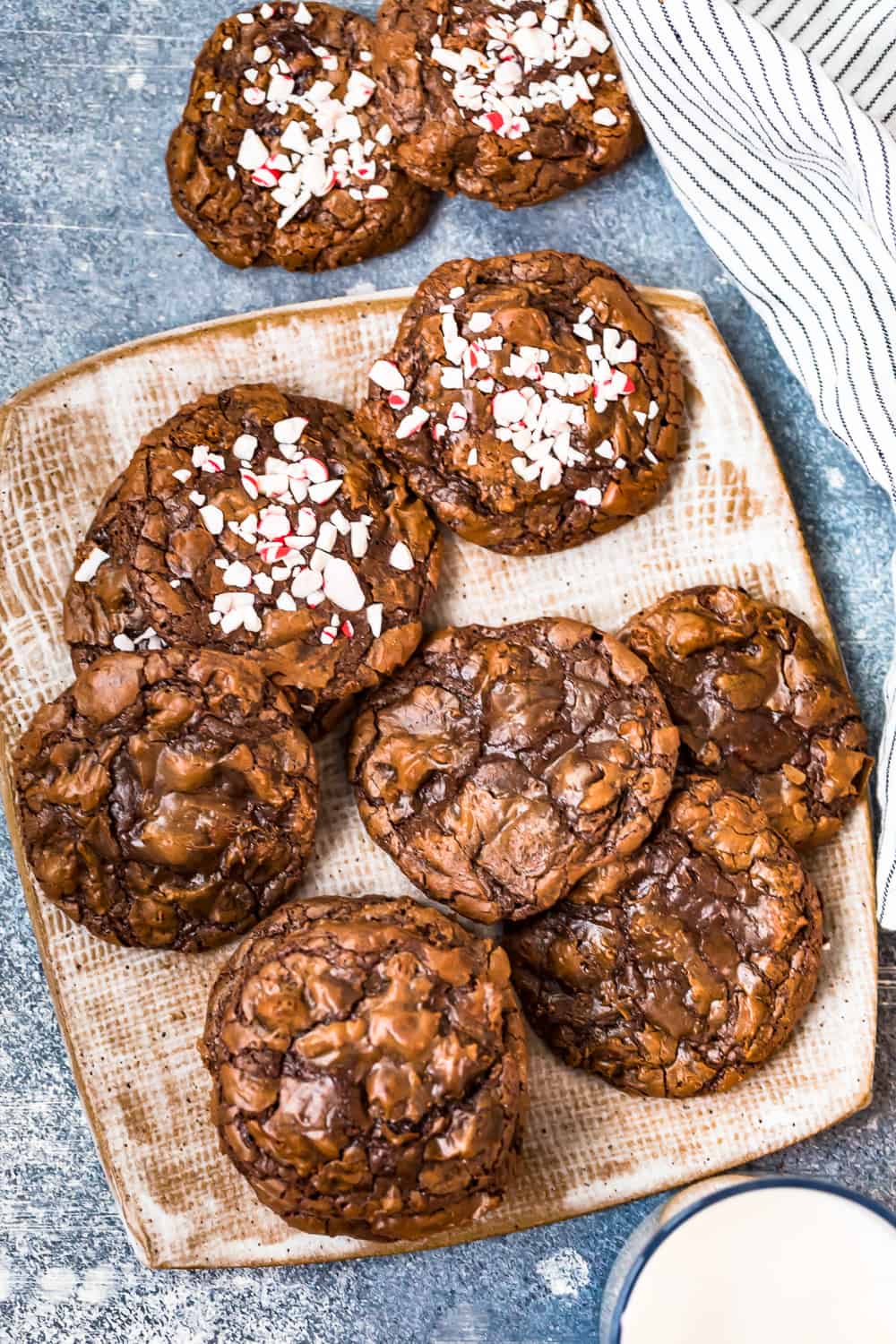 How to Make Brownie Cookies
This recipe is so simple, which means you can easily (and quickly) get your baking done for holidays, parties, bake sales, or any other reason you might need these (like an emergency chocolate craving).
Here are a few quick tips to help you out:
Make sure you stir in the chocolate chips AFTER mixing everything else together, so they stay in tact inside the cookies.
After making the dough, you'll need to freeze it for about an hour before you bake it. So keep that in mind when planning your time.
Lining your baking sheet with parchment paper will save you so much stress! Keeps the cookies from sticking AND makes cleaning that pan a lot easier.
The cookies will be about 2 tablespoons of dough each, but they don't need to be perfect. Reynolds Kitchens Parchment Paper comes with built-in grid lines to help space these out perfectly!
These bake pretty fast, so keep an eye on them. You'll know they're done when the top starts to crack and the edges look dry.
Sprinkling a bit of powdered sugar on top after baking adds a nice touch.
This recipe makes about 24 brownie cookies. If you need more (you'll want more), just double the recipe, sticking to the listed ingredient ratios. Here's a couple of things to keep in mind when doubling cookie recipes.
To Store: Once they've fully cooled, transfer them into an airtight container. They'll keep for up to 1 week.
Add some peppermint to that chocolate
I love how fudgy these cookies turn out with all the chocolate. They're like chocolate chip brownies! 
If you want to add a cool peppermint twist, just press some crushed peppermint pieces into the top of the cookies as they cool. You'll want to do this right out of the oven while the cookies are still warm and soft, so the peppermint stays in place.
This part is optional, but I highly recommend it if you're making these for Christmas!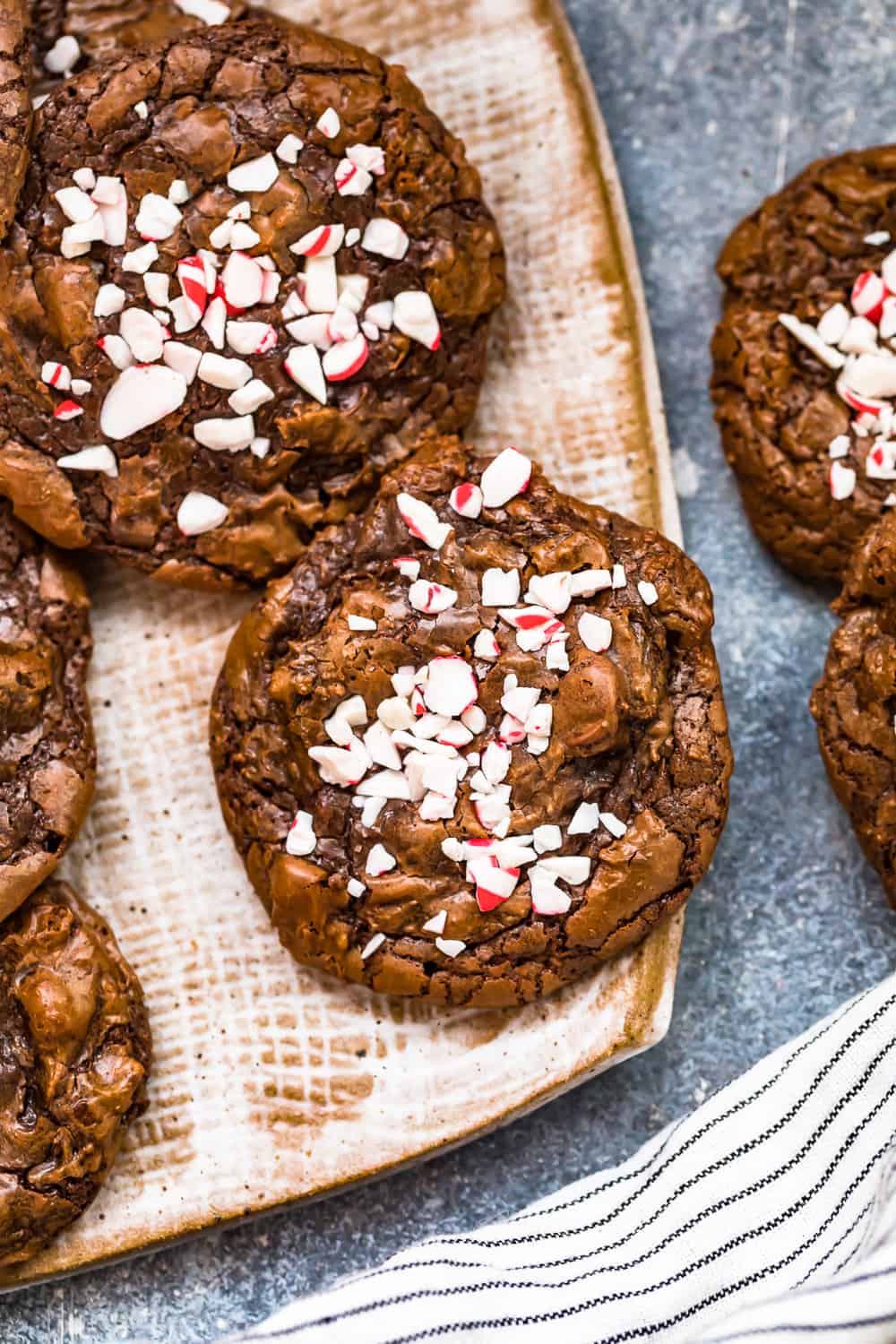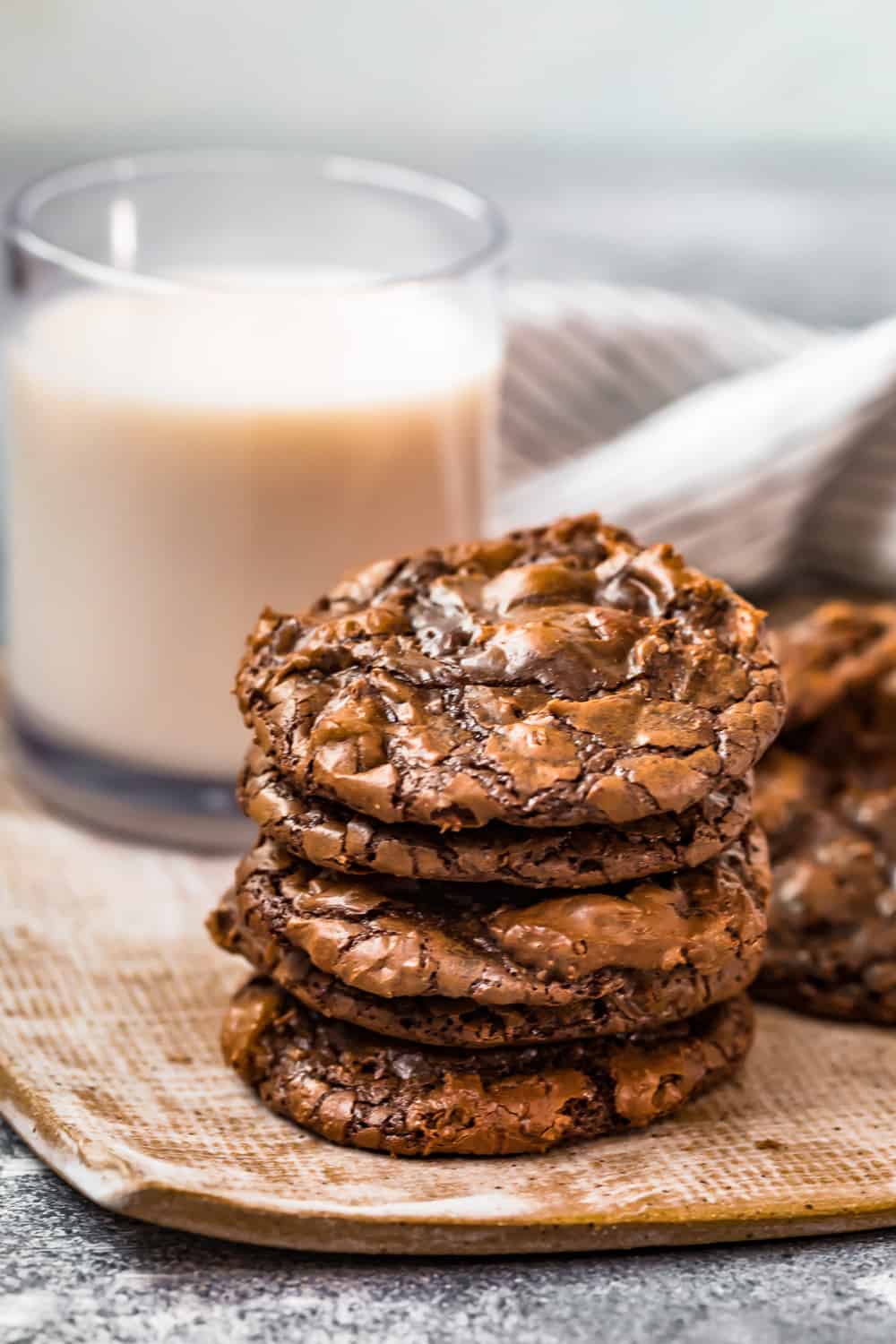 Brownies or Cookies?
With this recipe, I'll never be plagued by this decision again! I have so many brownie and cookie recipes to choose from, and this is the perfect blend of both.
But if you just want one or the other, here are my favorites for the holidays: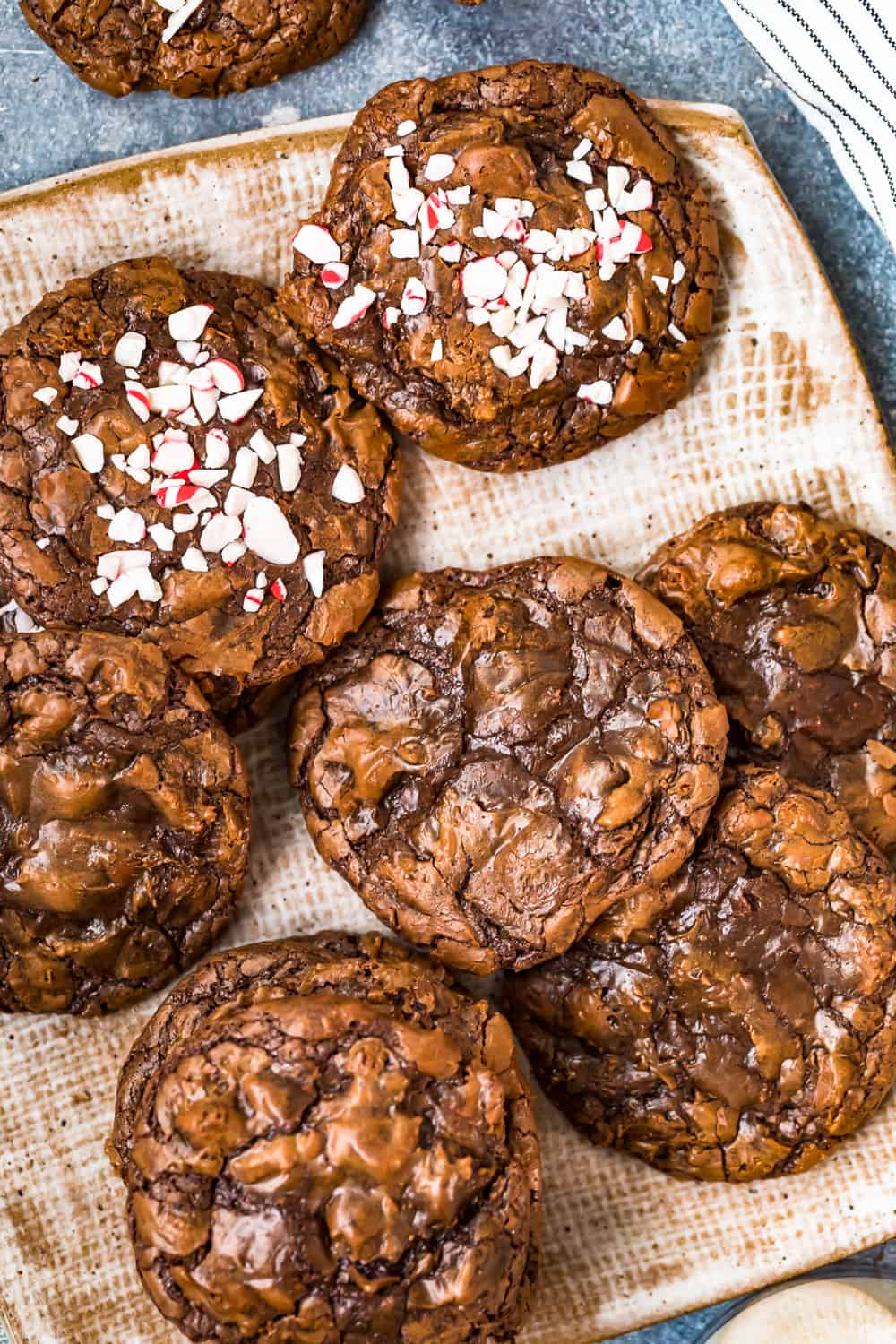 This brownie cookie recipe is the perfect Christmas dessert, and I can't wait to share them with my family. I hope you enjoy them as much as I do (seriously, they're so good). Happy Holidays!
See the recipe card for full details on how to make brownie cookies (with or without the peppermint!).