Looking for sweet yet healthy dessert recipes to enjoy? This Banana Frozen Yogurt is SO refreshing, and it's made with just 3 ingredients – none of which are sugar!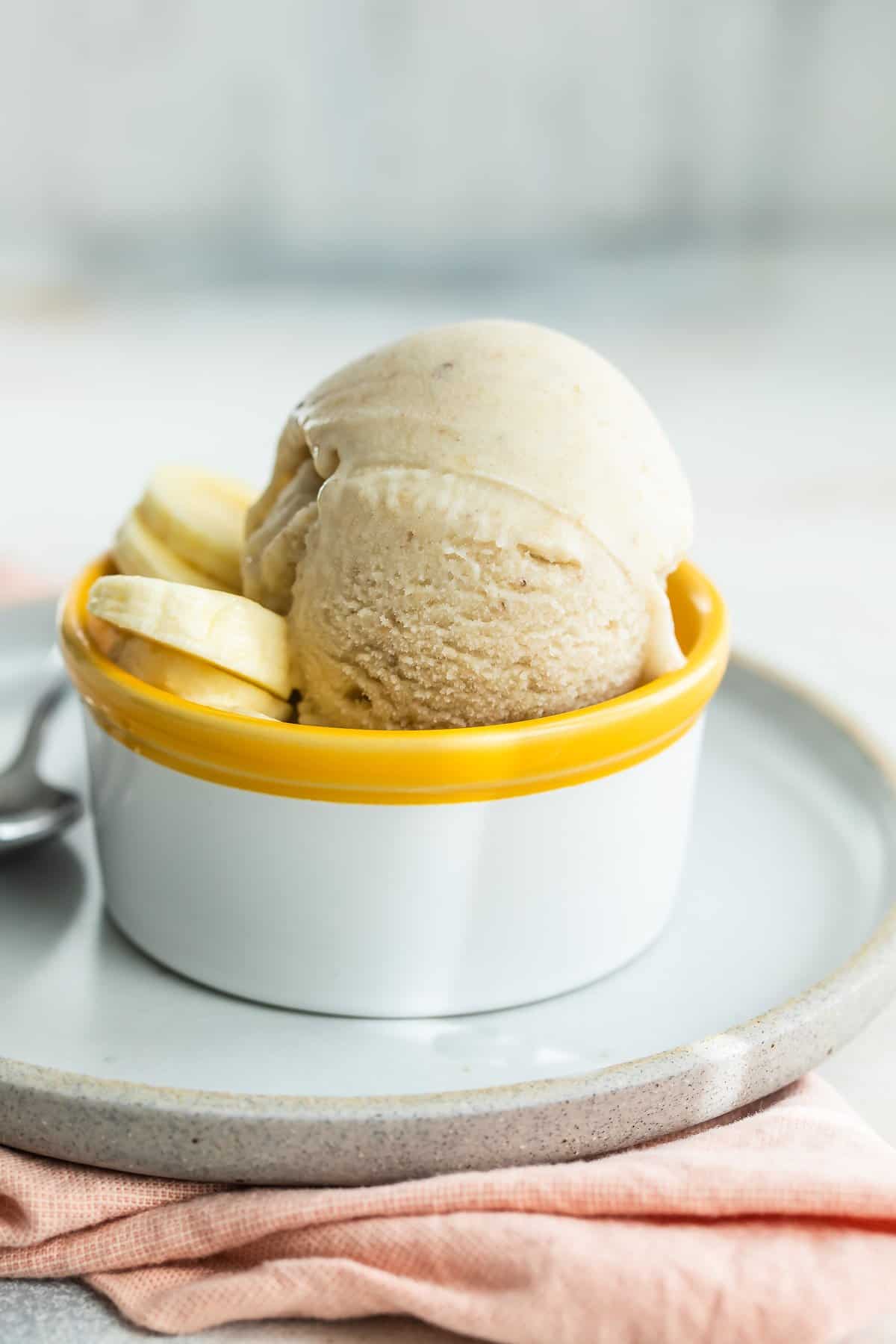 Easy 3 Ingredient Frozen Yogurt
If you've never made a big batch of frozen yogurt to dig into, you are missing out! It's just as sweet and delicious as regular ice cream is, but so much healthier. And, about this Banana Frozen Yogurt recipe? It's made with just 3 ingredients: bananas, plain yogurt, and honey. How's that for a short shopping list?
Whether it's summer and you need a sweet treat to cool down with, or you're just a big fan of all-things-bananas, this homemade frozen yogurt is a must-make dessert recipe.