You're going to love this recipe for traditional Polish Kolaczki cookies – perfect for easy Christmas baking! I love making them during the holidays with different colored filling variations. These sweet and delicate cream cheese cookies are just as pretty to look at as they are delicious to eat!
Want even more ideas? Check out my 12 Days of Christmas collection!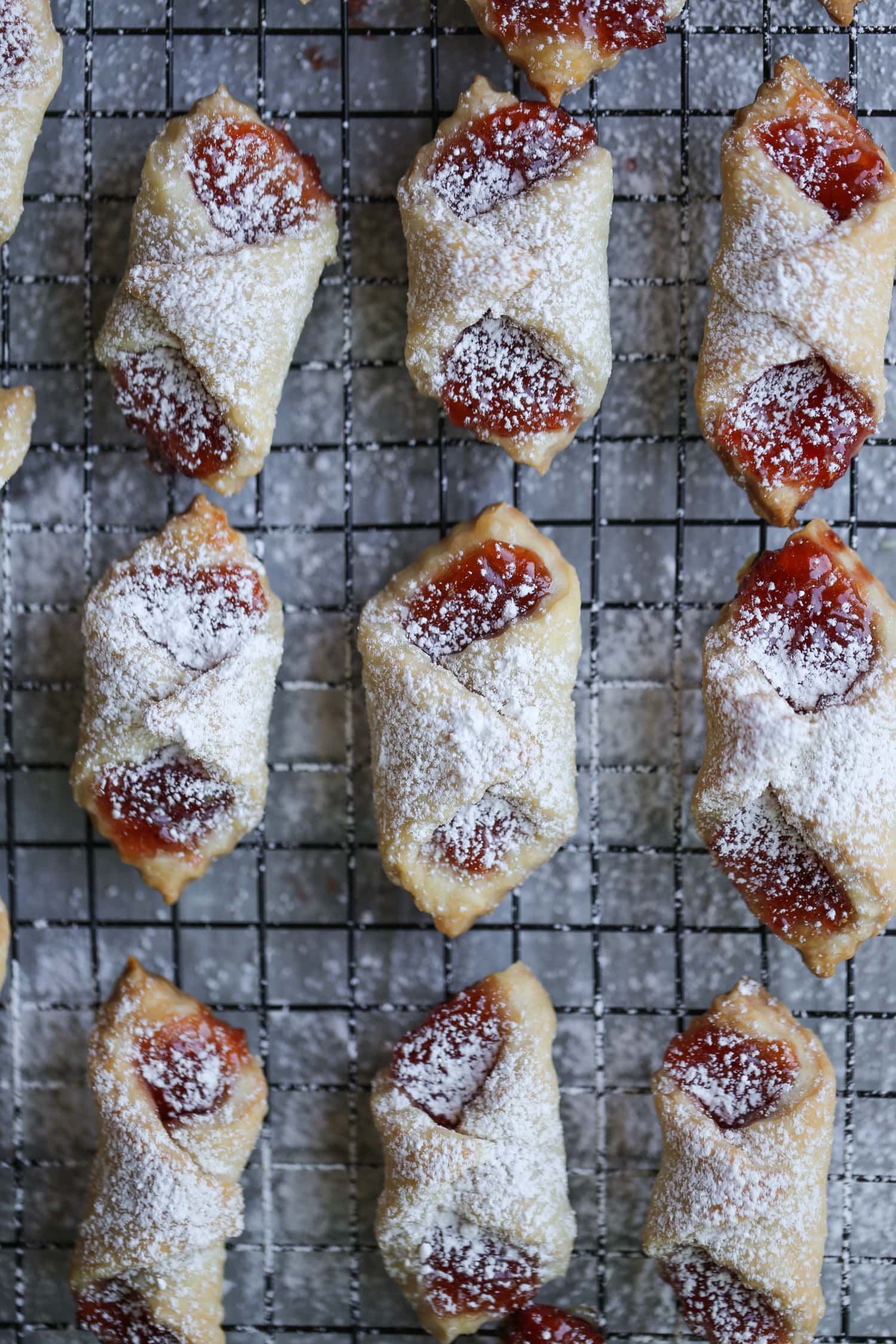 The Best Kolaczki (Polish Filled Cookies)
Can you believe it's already the time of year again to start thinking about Christmas baking? Even just a little bit. I swear, I have Christmas cookies on my mind as soon as the first signs of the holidays pop up in the stores.
Today, I want to share with you a recipe for traditional Polish cookies, a.k.a. Kolaczki. These cookies are a cream cheese pastry-cookie hybrid, filled with strawberry preserves, and look absolutely beautiful on a Christmas cookie platter. You can really use any filling or preserves you like, but the point is: you need to try these cookies!
Why I Love These Cookies for Christmas
I'm a fan of a great homemade Christmas cookie – and Kolaczki are especially suitable for holiday cookie trays thanks to their bright and customizable filling! The contrast of crisp light cookies filled with fruit preserves in a variety of colors, sprinkled with powdered sugar, is really eye-catching at parties. They're like little bundles of snow-dusted Christmas joy, and I love it.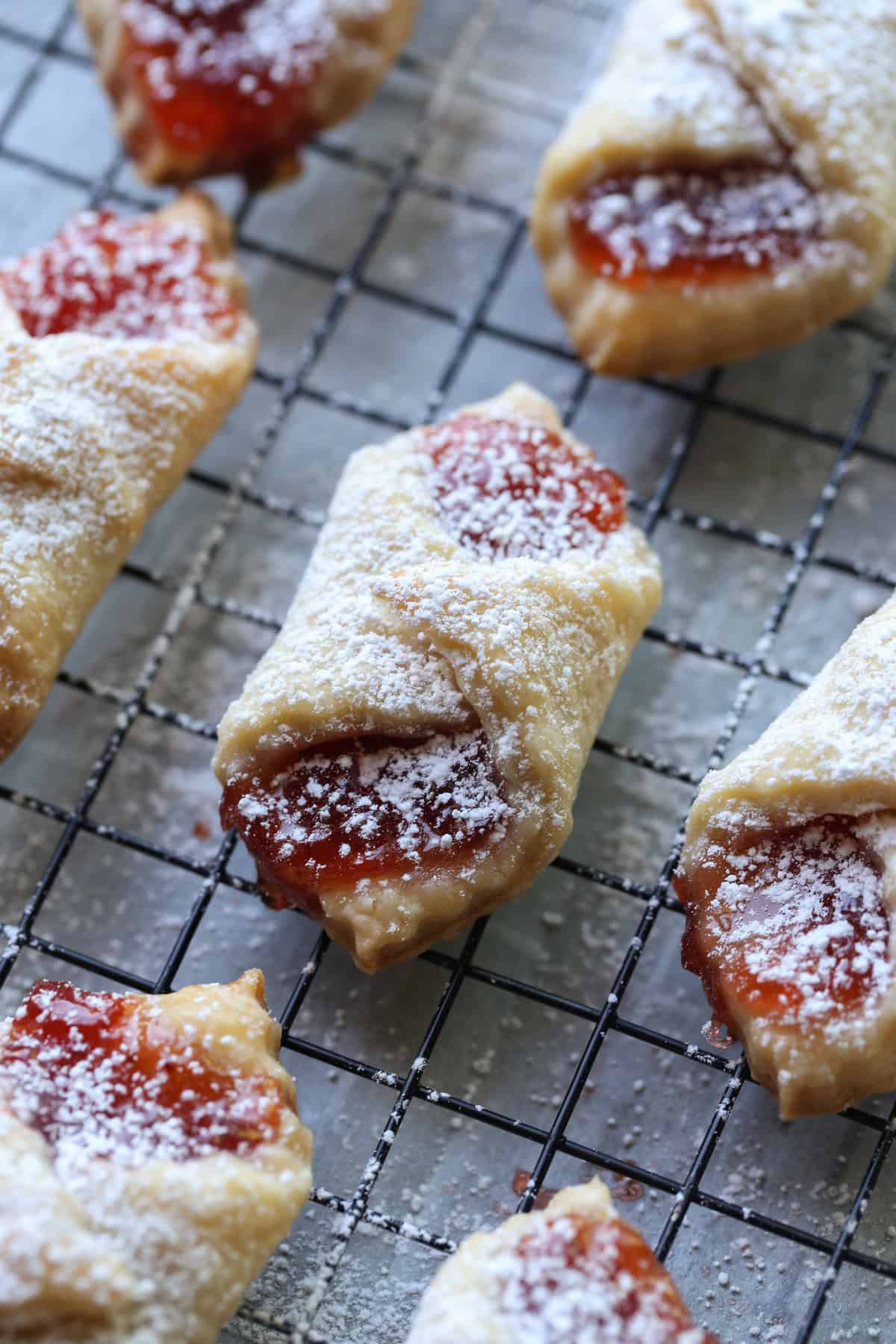 What Are Kolaczki?
Kolaczki is a traditional Polish cookie recipe that is super popular not only in Poland, but also in the Nordic countries, many parts of Eastern Europe, as well as in Russia. These cookies are made from a pastry-like, cream cheese dough folded over a variety of fillings, from fruit jams and Polish preserves to nuts and seeds.
Recipe Ingredients
Here is the short list of ingredients you'll need for these simple (and oh-so-lovely) Polish cookies:
Cream Cheese: Brought to room temperature.
Butter: Also at room temperature.
Fruit Preserves: For this recipe I use strawberry preserves as filling, but you can use any jams or preserves your heart desires!
All Purpose Flour
Powdered Sugar
How to Make Kolaczki Cookies
Despite how elegant they look when folded and golden, Kolaczki cookies are actually very uncomplicated to bake! I use a stand mixer to combine the dough ingredients, but you can also use a wooden spoon and some elbow grease as needed. Here's how to make traditional Polish Kolaczki:
Prepare the Cookie Dough: First, you'll need to prepare the cream cheese pastry dough and place it in the fridge to chill.