This festive American flag inspired Hot Dog Flag Board is such a cute and clever way to serve a patriotic themed meal on the 4th of July, Memorial Day and Labor Day!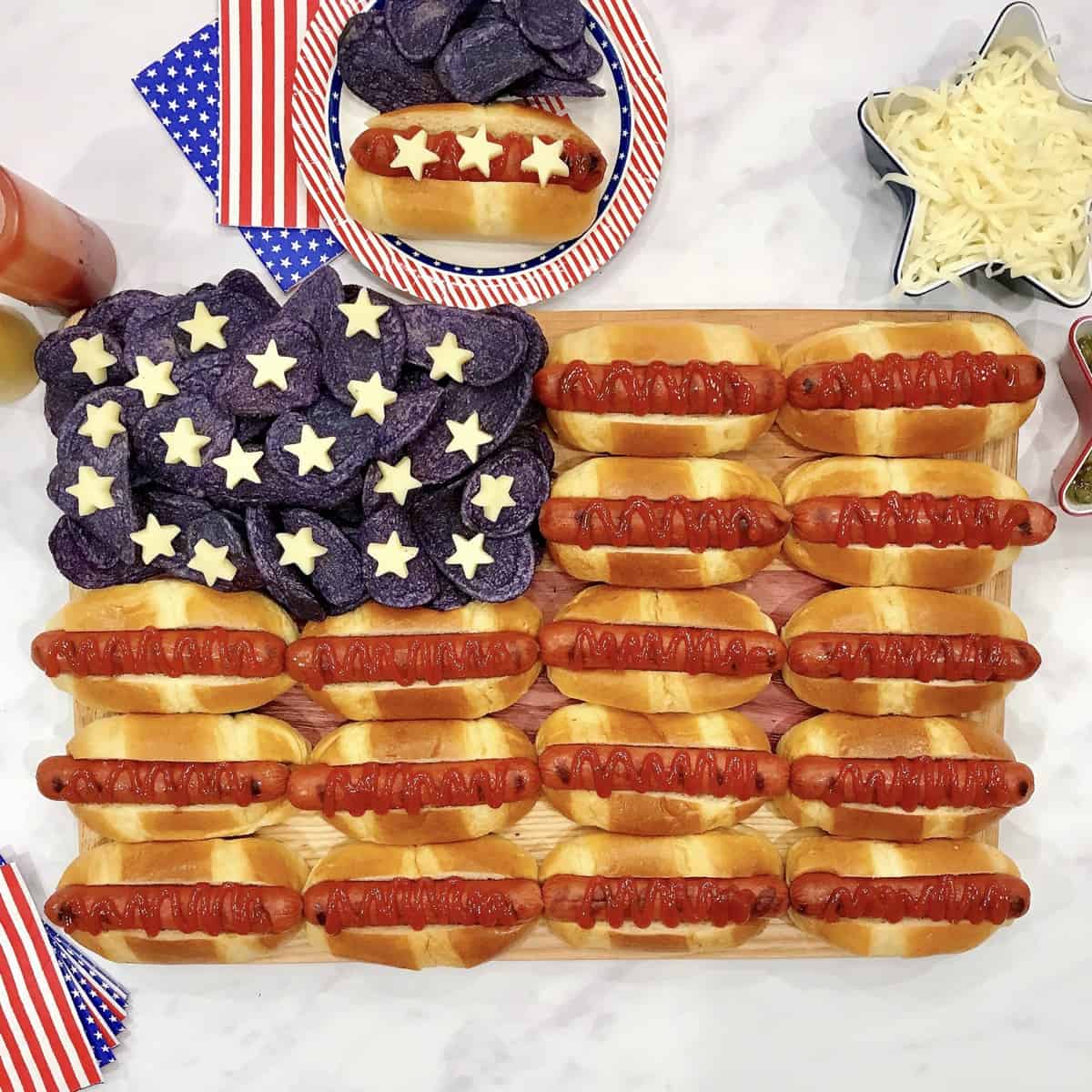 An American Flag inspired Hot Dog Flag Board is so easy to create and the perfect patriotic way to serve hot dogs on the 4th of July, Memorial Day and Labor Day. Everyone oohs and aahs over the presentation and deliciousness when I prep and serve this board for our patriotic holiday get-togethers.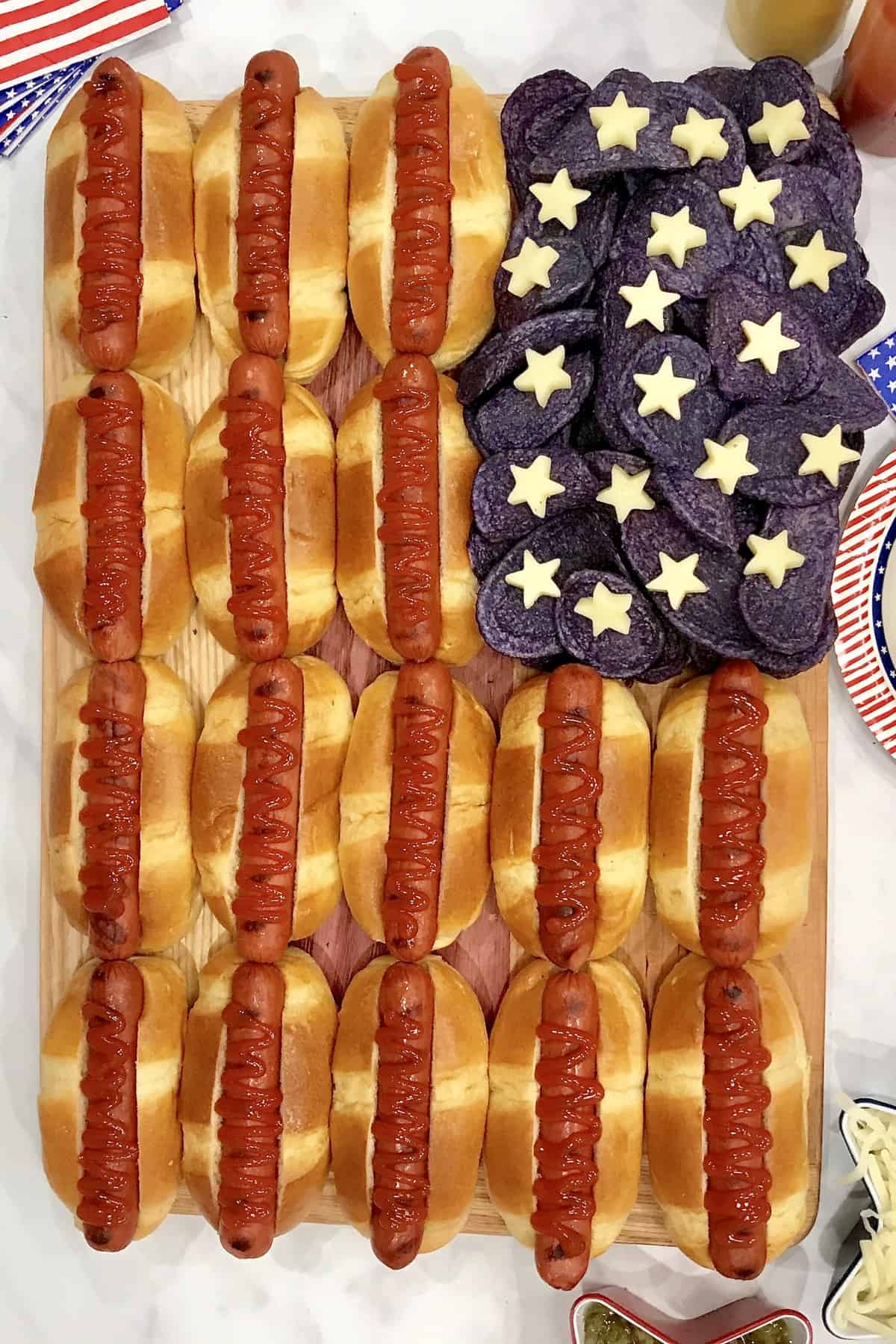 I made this Hot Dog Flag board for a snack lunch last 4th of July and it was such a huge hit with my family that I now recreate it for almost every patriotic holiday we celebrate! Watch these how-to video clips, that are saved in my highlights on my Instagram page, to see just how it's made.
Using a rectangle-shaped wood board that's at least 18″ x 12″ in size, start by lining top-cut rolls or hot dog buns horizontally in rows across the board, leaving a rectangular shape in the top left corner to fill with blue chips. I like using these these Pain Au Lait rolls from Trader Joe's and Terra Blues chips for the blue-colored chips. Cut mini stars out of thick slices of white cheddar cheese with a mini star cutter. Place the mini white cheese stars across the blue chips on the board.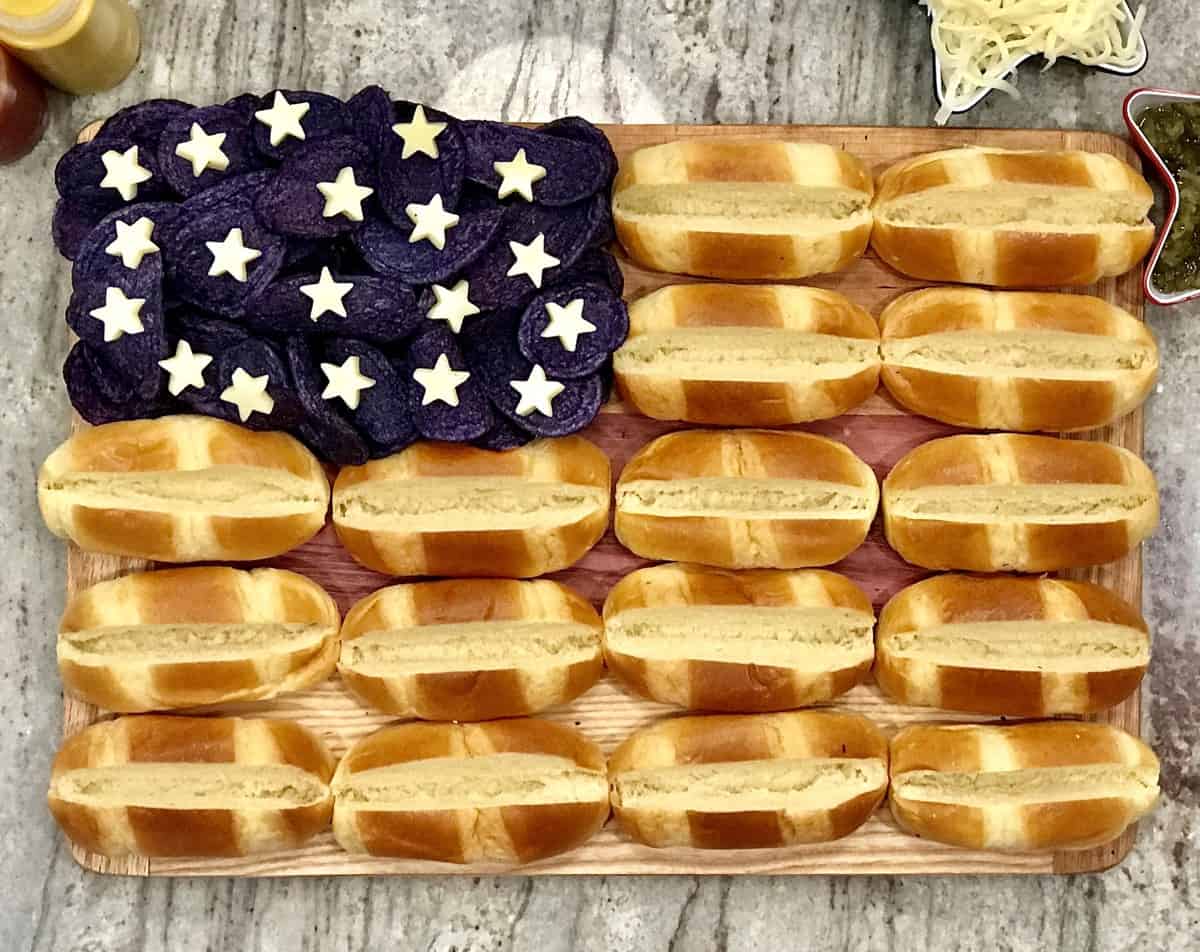 Next, grill the hot dogs. Once they're grilled, place them in each bun on the board. Put toppings of ketchup, mustard, relish and shredded cheese on the side of the board with these handy bottles (these or these) and festive star bowls. Serve right away and let everyone rave over how awesomely patriotic and delicious it is.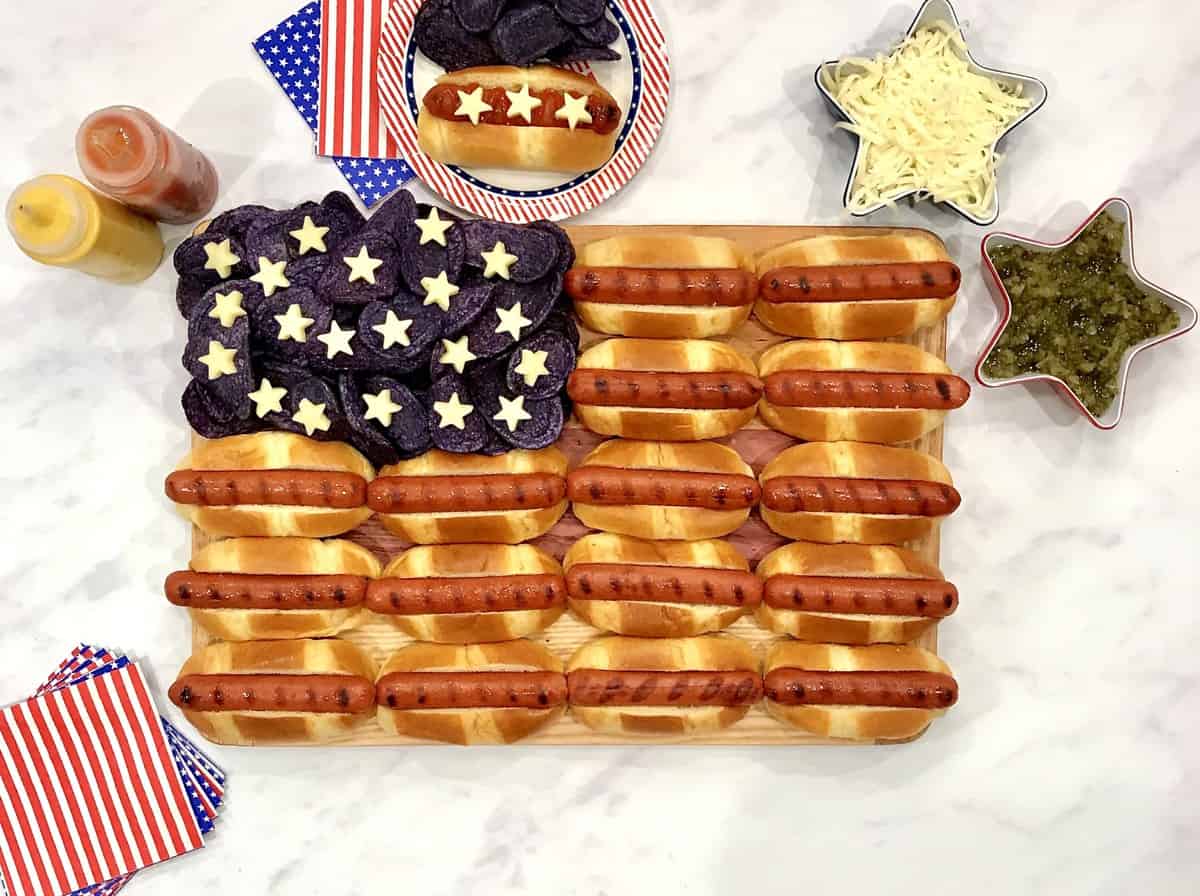 If this American flag inspired Hot Dog Flag Board doesn't scream festive for a patriotic get-together, I don't know what does! I hope y'all enjoy making and serving it as much as I do!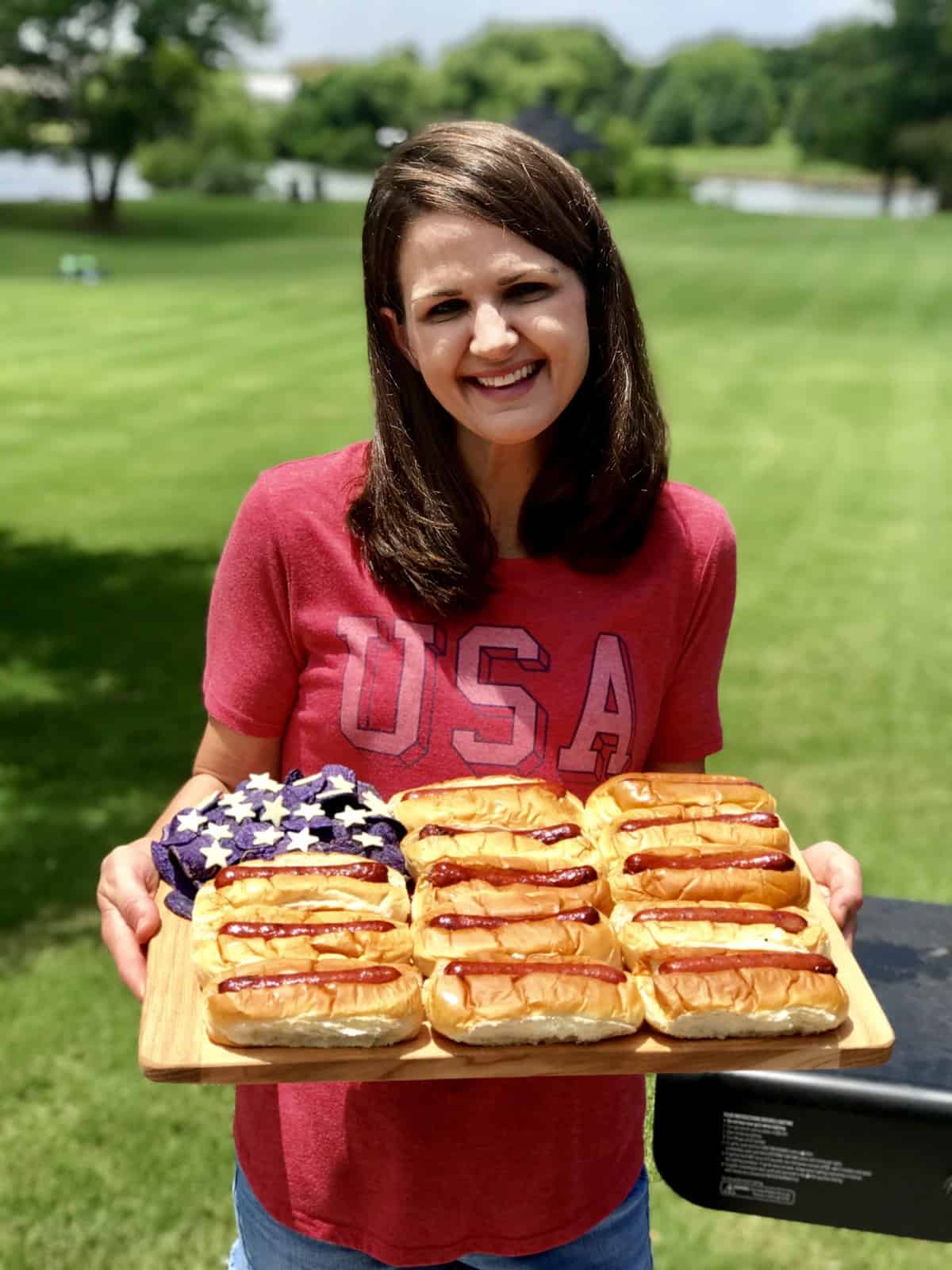 If you recreate it and post it to social, be sure to tag me @thebakermama on Instagram so I can see! I just love seeing how inspired and creative y'all get with the recipes I share.
xoxo,