When you come across dragonfruit puree (also labeled pitaya) in the freezer section, don't pass it up. It's the main component in this three-ingredient shrub, the one make most often, and it's how you get that alluring hot pink color. Shrubs are also known as drinking vinegars, and they can be a real bright spot in your refrigerator. A shrub like this one keeps for weeks, and a splash of it in soda water, Prosecco, or even a salad dressings is electric. A flexible bolt of sweet and sour.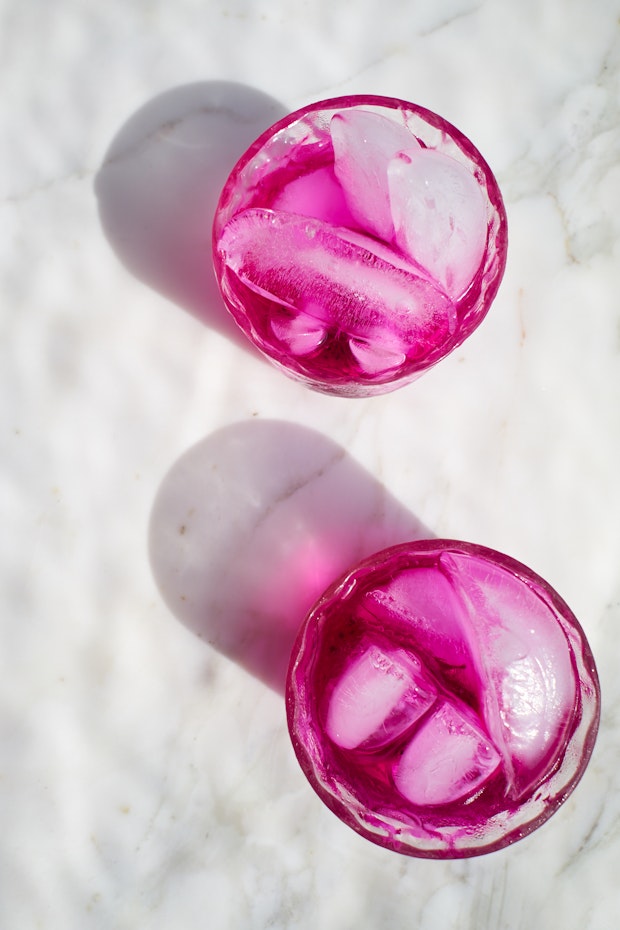 This post is not sponsored, but I want as many of you to be able to find the frozen dragonfruit / pitaya as possible, so I'm going to link into the store locater for the brand I usually end up buying here. You can put in your zip code in the U.S. or look for it at any of those stores listed on this page. Alternately, you can experiment with other fruit purees, of course!
One other thing I'll mention, for people looking to phase sodas out of their day-to-day routines, a splash of a shrub like this one in a glass of sparkling water is a great alternative for the transition. It's a celebration in a glass with a fraction of the sugar. It's also a great component in cocktails, and non-alcoholic cocktails. Enjoy!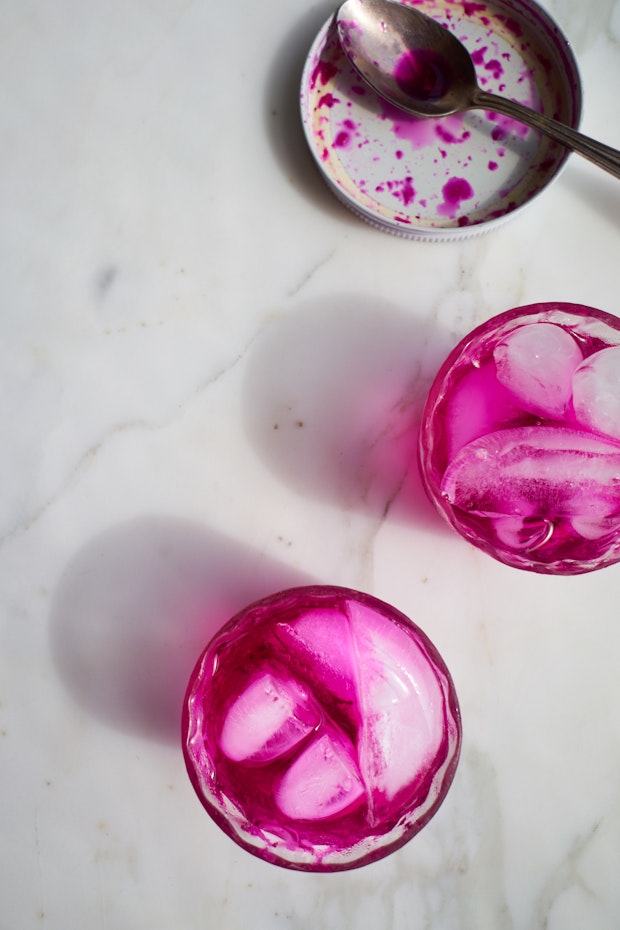 2 3.5-ounce packets of frozen dragonfruit, or equivalent
1 1/2 cups natural cane sugar
1 cup apple cider or white wine vinegar
Place the dragonfruit into a quart-sized glass jar. Combine the sugar and vinegar in a small saucepan; bring to a simmer, stirring to dissolve the sugar. Pour this hot mixture over the dragonfruit, and stir well. Close the jar, and refrigerate. Use in a range of drinks – stir a tablespoon or so into a cup of sparkling water, and adjust to your liking. If you want more of a syrup, strain through cheesecloth or a fine-mesh strainer. Store, refrigerated, for up to two weeks.
Makes 2 cups.
Prep time: 2 min – Cook time: 5 min