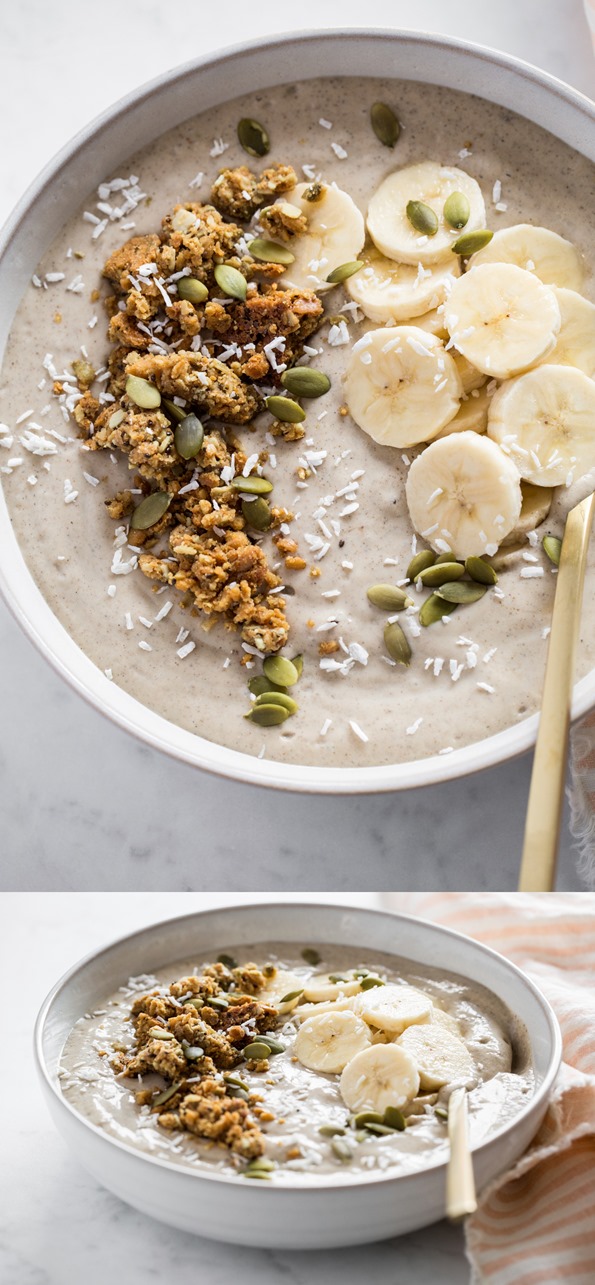 There's no turning back: we've officially shifted from the sleepy newborn stage into a whole other beast. It was good while it lasted, I have to say. Arlo's development is steaming ahead, and with that has come his first sleep regression (or "progression", if we're seeing the glass half full), and his desire to never miss a cool thing in his new world. Things have gotten really stinkin' cute, a bit ugly (mainly, the circles under my eyes), and kinda scary. He basically turned into the wide-eyed "deer in headlights" emoji overnight. Actually, I think someone should make a new emoji just for babies going through sleep regressions; how about a wide-eyed baby who is simultaneously laughing and crying? With devil horns too, of course…but I digress.
We've been through countless sleep setbacks before, with big sis, but for some reason I thought we might cruise past them this time. We've paid our dues! I protest to the Sleep Gods. LMAO, say the Sleep Gods. It's okay, though—we will survive.
On the bright side, this crazy time has given me the nudge to start something I've wanted to do for a while now: shorter, more easygoing blog posts. I've been thinking about this for a long time (and even tried it out a while back if you recall, but eventually my inner Chatty Cathy got the best of me…oops). I'm trying it today and popping in with a quick recipe and a few photos. I just added this smoothie bowl to the app a week ago, and it's my current obsession. I devour a bowl every single morning lately (and chase it with a coffee or matcha to warm up…the best.).
A few things to note. The recipe calls for dates, but I don't tend to use them because I don't mind a smoothie that's just mildly sweet. However, my lovely tester, Nicole, thinks it's a bit bland without the dates added in, so I'll leave it up to you whether to include them or not. (Granted, it does taste ah-mazing with the dates.) You can always taste the smoothie before adding them in and then make the call to suit your own taste buds. Also, a word to the wise: Some blenders have a hard time blending hemp hearts and dates smooth enough, so I recommend using a high-speed blender for the best results. Lastly, I always use a stevia-free protein powder as I don't like the taste of stevia (and find it can overpower some smoothie flavours), but whatever you use, just know that the protein powder will greatly impact the overall flavour. I use Sunwarrior Warrior Blend in Natural in this particular recipe. Some people love it and some don't; use what you love and you can't go wrong!
Well, I just clocked in at 500 words for what was supposed to be a quickie blog post. Chatty Cathy strikes again. (Eric just said, "Must be the Maritimer in you.") Maybe this is going to be harder than I thought.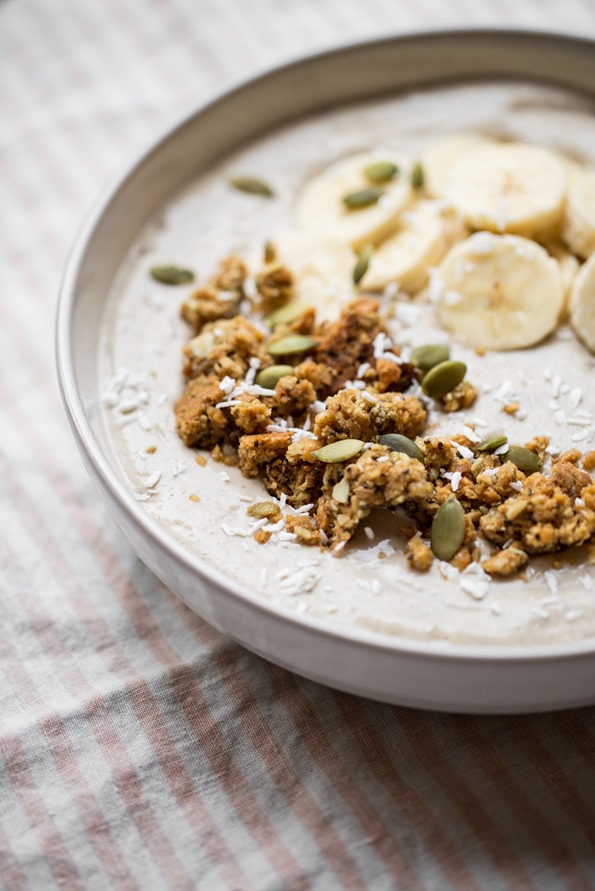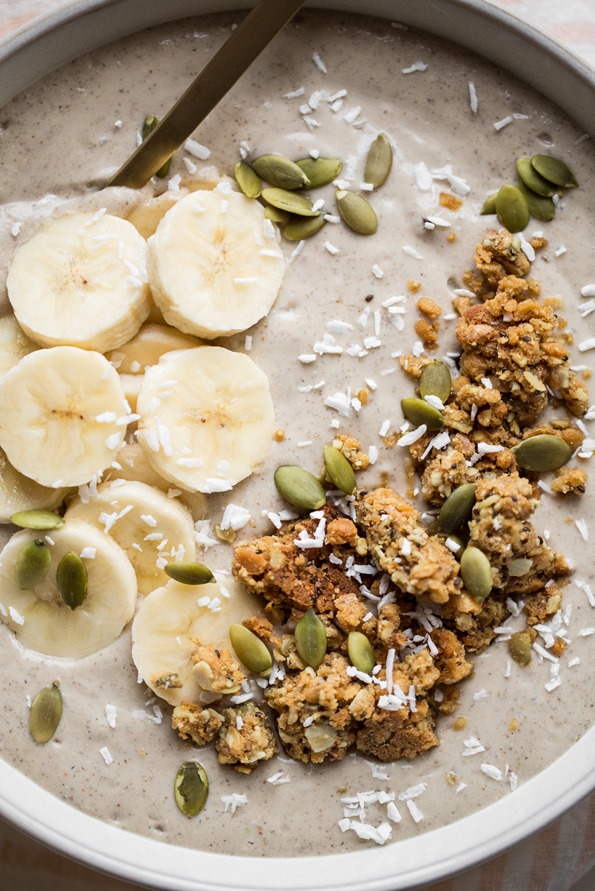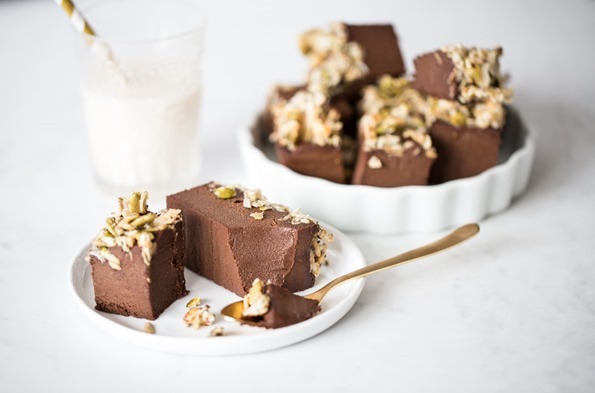 Also, just a heads up that I'll be sharing this new recipe for nut-free freezer fudge in the next issue of In the Glow! Be sure you are signed up (and don't forget to confirm your subscription). It'll be going out before Valentine's Day.
Let's get social! Follow Angela on Instagram (@ohsheglows + @theglowspot), Facebook, Twitter, Pinterest, Snapchat, and Google+