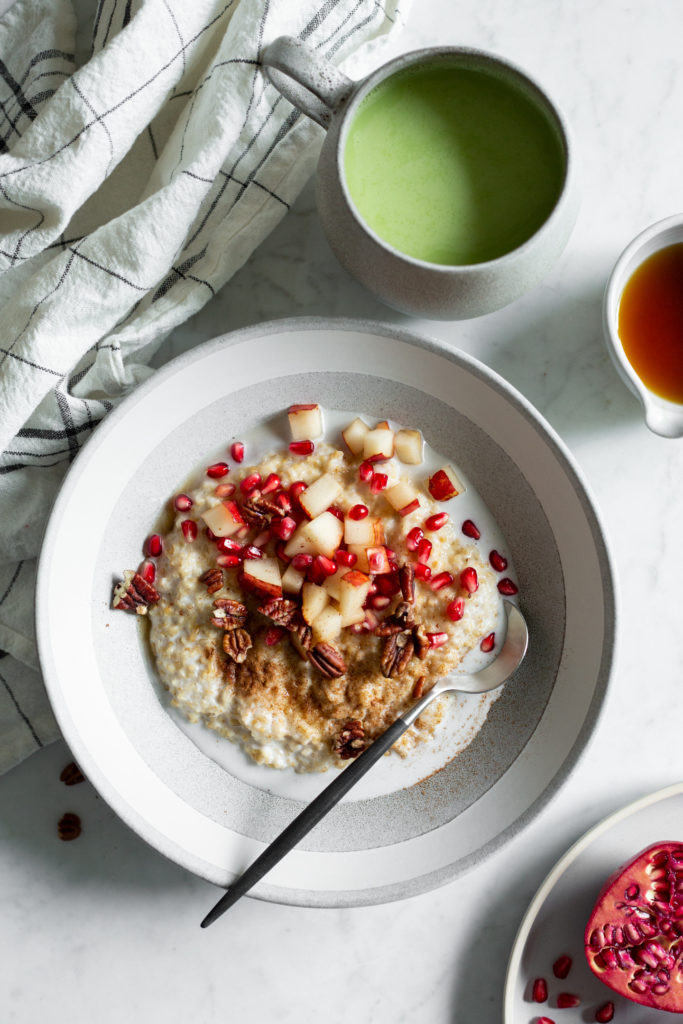 Hellooooo! I'm alive, I'm alive! Did you think after my 10-year blogiversary post that I decided to take a 10-year break? lol. It's been a busy month with a lot of fun events going down. I just returned from WXN's Canada's Most Powerful Women celebrations, and I'm still riding the high of winning an award in the Entrepreneur category and meeting so many incredible people. So many happy tears this week. It felt (and feels) absolutely surreal. I'm super inspired by these amazing Canadian women to keep going forward, doing my part to give back, and creating meaningful change in this world. I'm grateful to you all who support me and what I do…truly, thank you.
Here's a snippet of the interview I did with WXN (the rest is found on their website):
"SUCCESS all comes back to love. Do I feel love deep in my soul for what I'm doing? Are my kids and my husband happy and loved? Am I taking time to enjoy the process rather than allowing perfectionist thinking to take hold? My definition of success has grown so much since starting the blog, writing my two cookbooks, and becoming a mother. Today, success is knowing that I have the power to push through challenges while taking the time I need for myself to balance and stay healthy. After struggling with illness this past year, one of my biggest wake-up calls was realizing that it's okay to take a break even if that means letting go of a professional goal for the time being."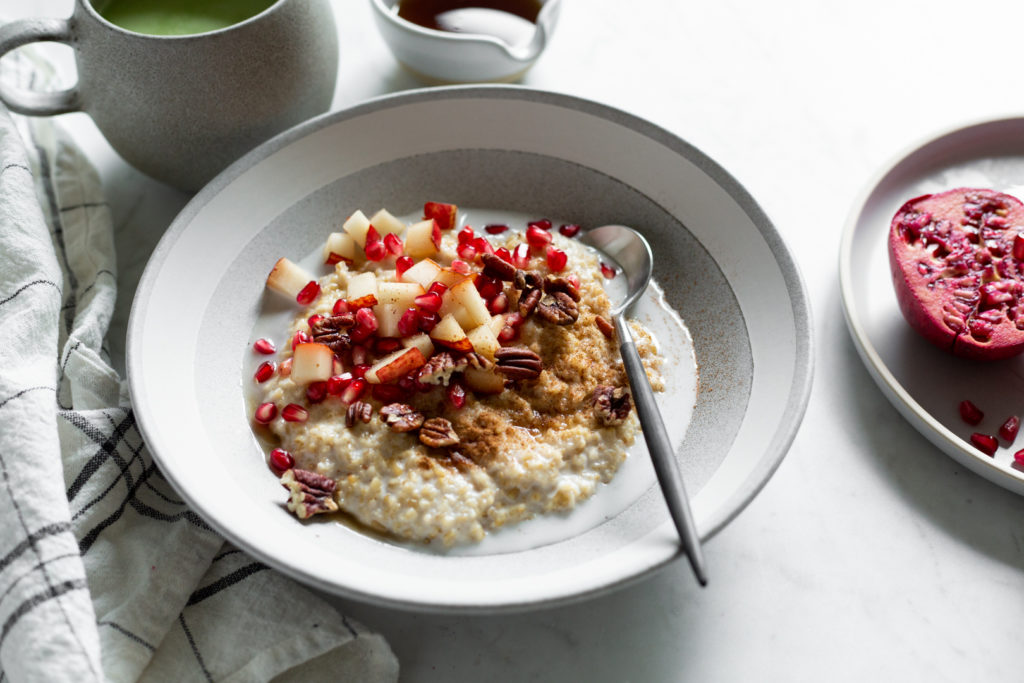 As an introvert, big social events tend to tucker me out (anyone else?!), and I find myself looking forward to my first day without any commitments (aside from, umm, two hyper toddlers, I suppose…). This creamy 3-ingredient steel-cut oatmeal recipe is the one I've been making once or twice weekly since fall hit. It may sound strange, but I find it calming in a way. I just love that I can throw a few ingredients in my Instant Pot, stir it up, and walk away until it's done cooking! No stirring or watching…woot, woot. I'll often throw it on and then get ready for the day or feed the kids and come back to a hot pot of oats. It's a good feeling…a darn good feeling!
Don't worry if you don't have an Instant Pot because I also provide a stovetop version below—your oatmeal will turn out the same either way, but the stovetop version just requires monitoring and stirring as it cooks.
This time of year I love to top a hot bowl with toasted walnuts, chopped dates or raisins, cinnamon or pumpkin pie spice, maple syrup, and seasonal fruit like pear or pomegranate. So cozy! Walnuts or pecans with maple syrup, cinnamon, and peanut butter is another dreamy combo.
Before I go, a quick note that we'll be participating in Giving Tuesday this coming Tuesday November 27, 2018. Here's a bit about the cause:
"GivingTuesday is a global movement for giving and volunteering, taking place each year after Black Friday. The "Opening day of the giving season," it's a time when charities, companies and individuals join together and rally for favourite causes. In the same way that retailers take part in Black Friday, the giving community comes together for GivingTuesday."
This coming Tuesday, we'll be donating 100% of that day's OSG recipe app proceeds to Toronto's Daily Bread Food Bank as our way to take part. I hope you'll consider participating in #GivingTuesday too!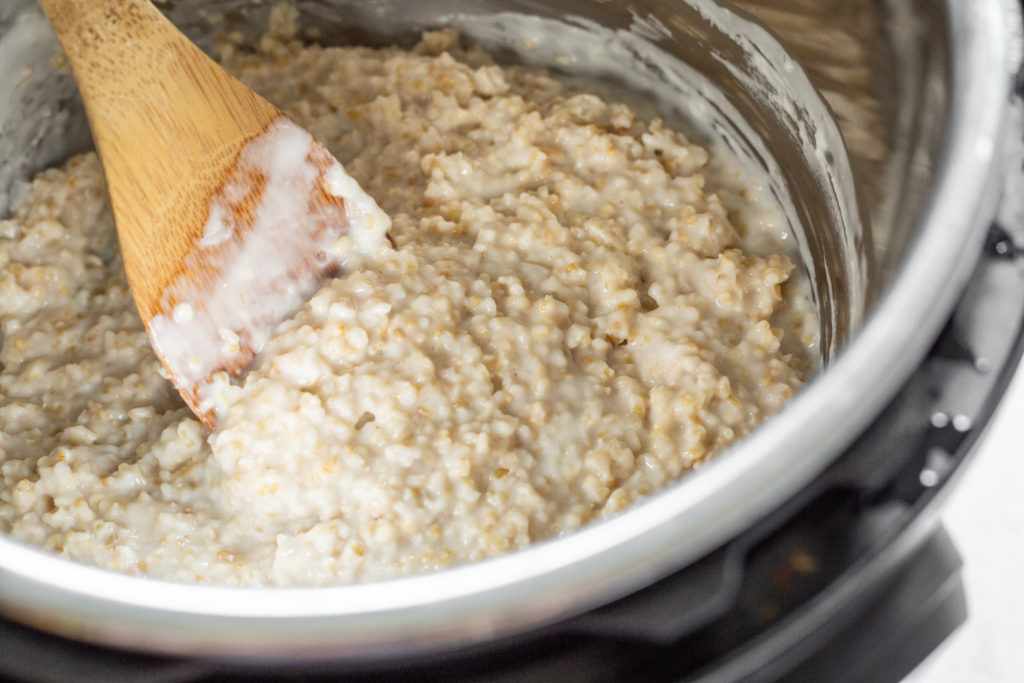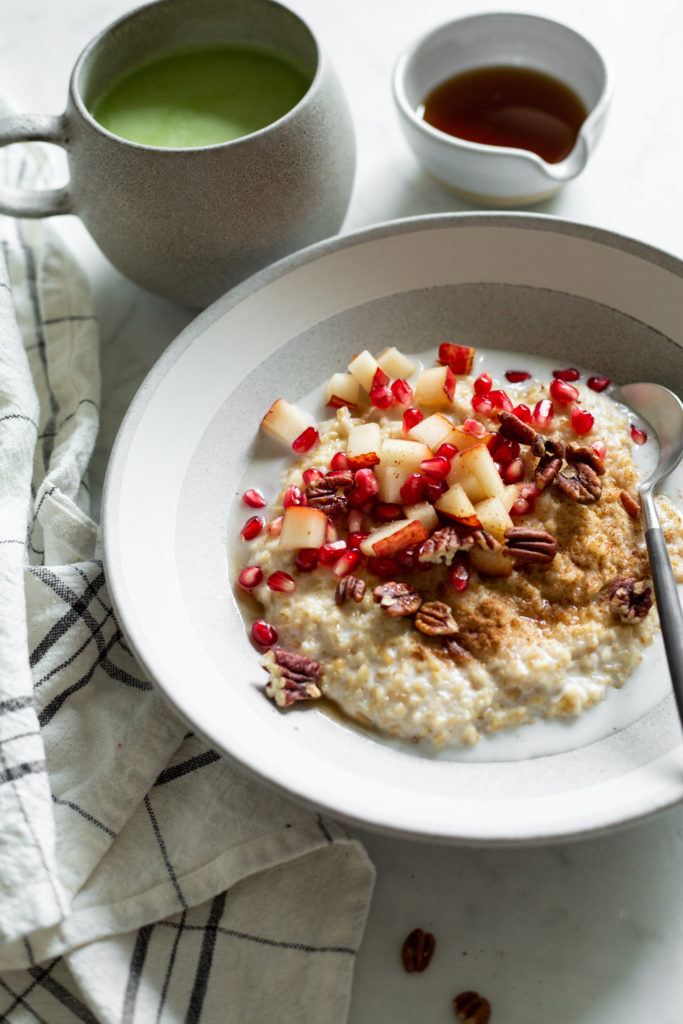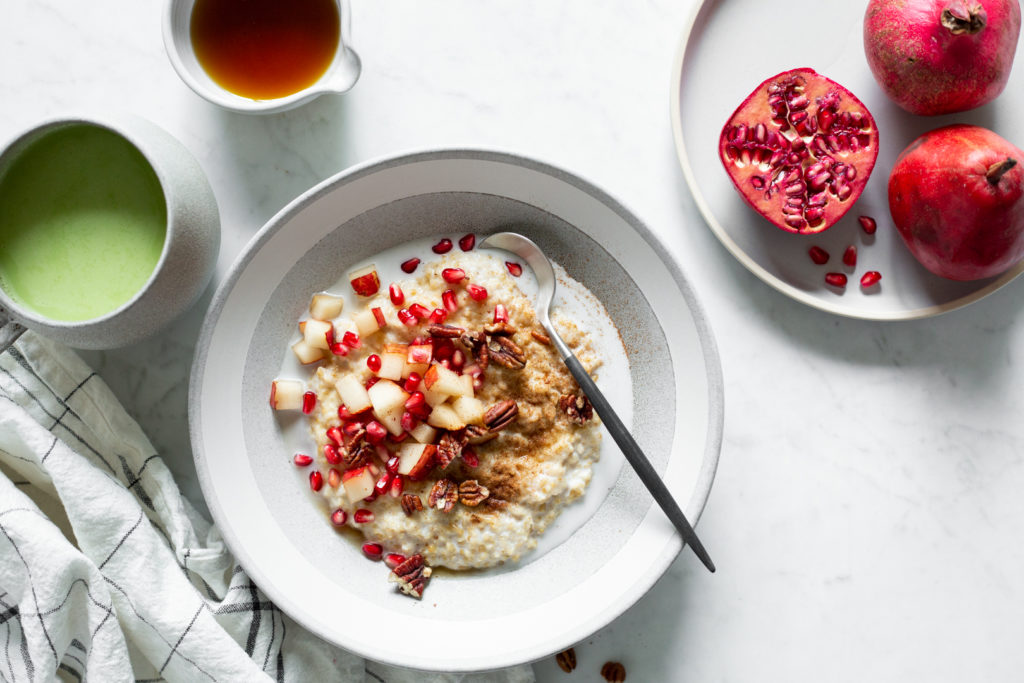 Yield

2 3/4 cups or 4 servings
Prep time

Cook time

Total time

Ingredients:
For the oatmeal:
1 (14-ounce/398 mL) can light coconut milk

1 cup (250 mL) water

1 cup (172 g) uncooked steel-cut oats
Serving suggestions:
Seasonal fruit

Pure maple syrup

Toasted walnuts

Dash fine sea salt, stirred in

Cinnamon

Raisins or chopped pitted Medjool dates
Directions:
STOVETOP METHOD:

Pour the can of coconut milk and 1 cup (250 mL) water into a medium pot and bring to a low boil over high heat.

Add the steel-cut oats to the pot and stir to combine. Immediately reduce the heat to low (low heat is important or they'll burn) and gently simmer, covered, for 30 to 40 minutes, stirring four to five times during cooking and reducing heat if necessary to prevent burning. This method produces a thick pot of oats. For a porridge-like consistency, stir more water in to your liking. I like to stir in about 1/2 cup (125 mL) water after cooking.

Portion into bowls and top with your desired garnishes—I love the combo of pure maple syrup, toasted walnuts, seasonal fruit, fine sea salt, cinnamon, and raisins or chopped dates, but feel free to get creative and change it up depending on the season. Leftovers will keep in an airtight container in the fridge for 5 to 7 days or you can freeze them for up to 1 month. I store cooled single portions in freezer-safe bags and lie them flat in the freezer for easy stacking. Reheat refrigerated or thawed leftovers on the stovetop in a small pot along with a splash of water or milk over medium heat.
Nutrition Information
You can also make pre-portioned servings so all you have to do is dump it in a pot in the morning and quickly heat it up with a splash of milk! 
Let's get social! Follow Angela on Instagram @ohsheglows, Facebook, Twitter, Pinterest, Snapchat, and Google+