Get all the tips and tricks to cook pan seared chicken breasts perfectly every time! Easy and quick to make, add these juicy chicken breasts to your favorite salads, sandwiches, pastas and other main meals.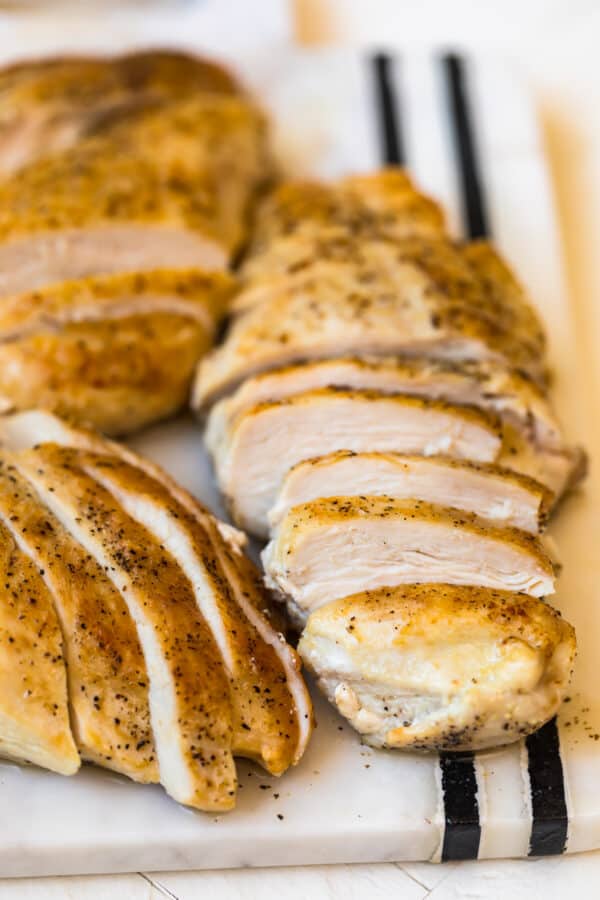 Chicken breasts are quick, easy and delicious when you know how to cook them in a skillet. Make restaurant quality meals at home with these juicy pan seared chicken breasts!
How To Make Pan Seared Chicken Breasts
Be sure to scroll down for the full recipe!
Prep: Pre heat the oven and spray a baking dish with non stick spray. Pound each breast with a meat mallet.
Season and bake: Season each breast with salt and pepper. Bake until cooked through.
Cook: Brush each breast with melted butter and sear in a hot skillet on each side.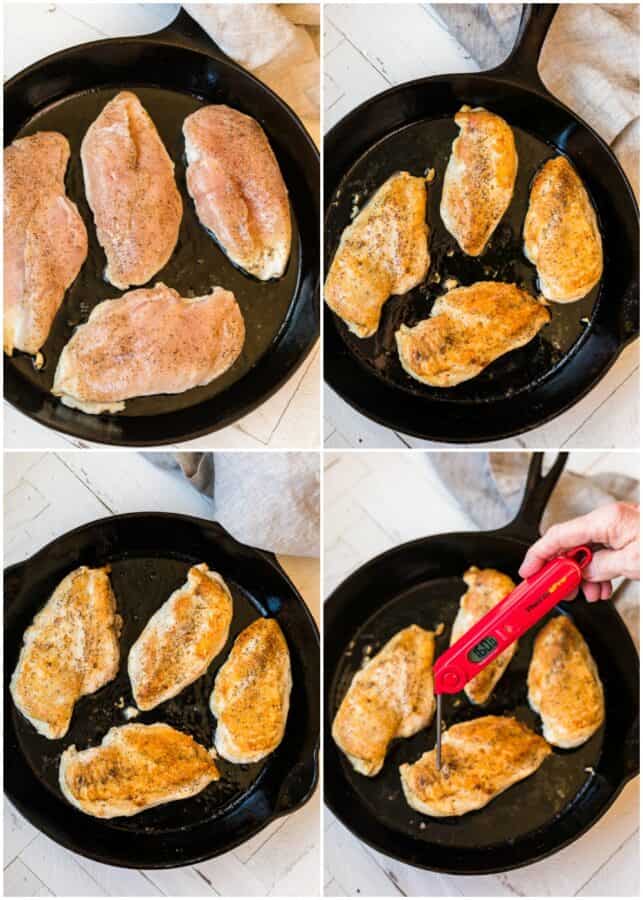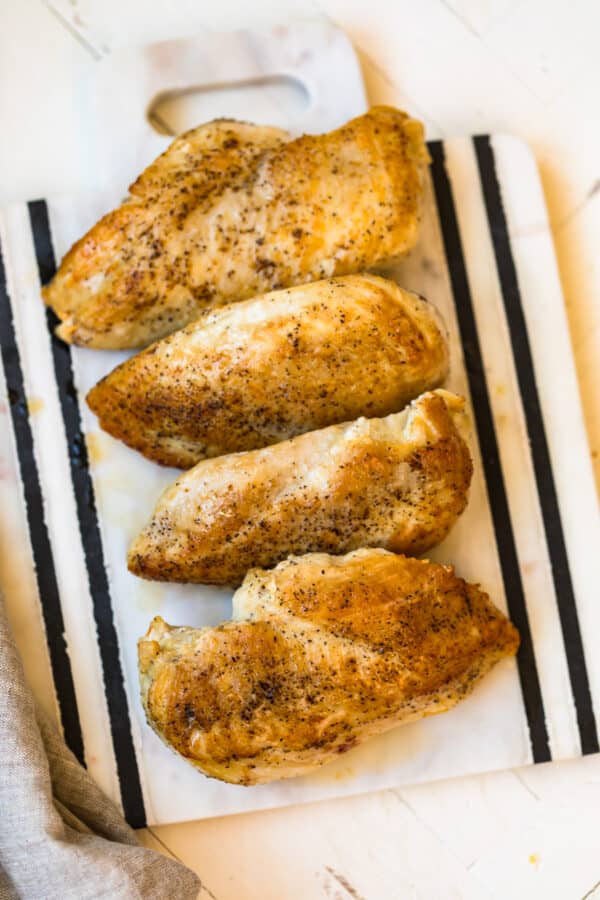 Do you need to bake chicken before searing it?
I use the reverse sear technique for these chicken breasts, i find that it really help to lock in all of those juices and flavor. Baking it in the oven also ensures that the chicken is fully cooked through without risking burning it on the stovetop.
Can you cook the chicken ahead of time?
Yes. Let the cooked chicken cool to room temperature and you can keep it in the fridge in an air tight container for up to 3 days. You can reheat the chicken in the oven or serve it cold in sandwiches and salads. It's a great option for meal prep lunches.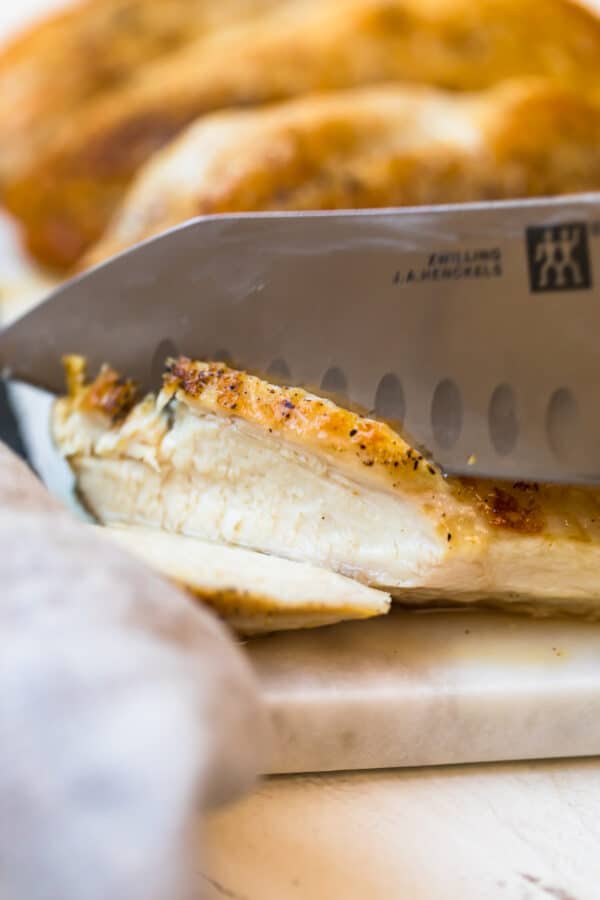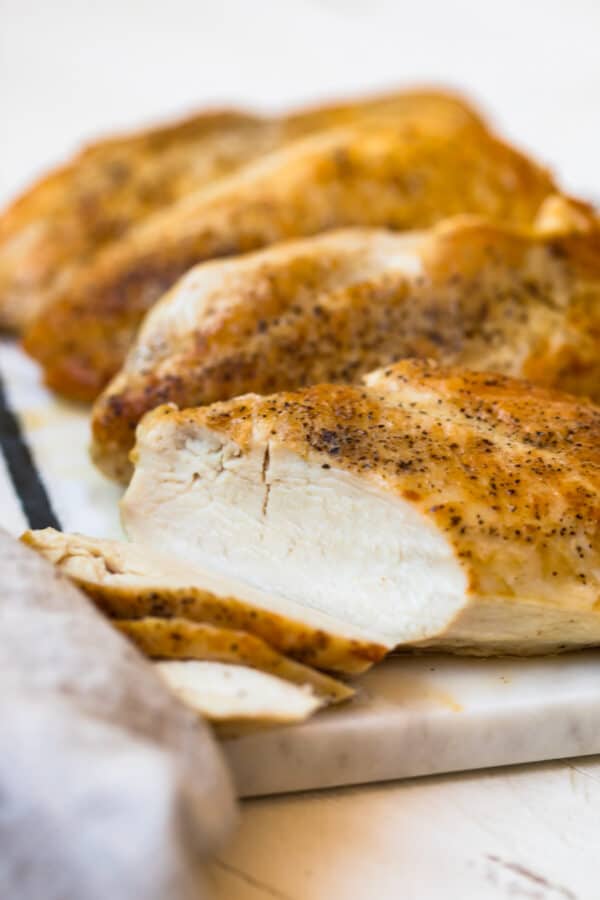 Make It Your Own!
I like to simply season the breasts with salt and pepper, but if you like, you can also use a herb or spice mix like Herbs de Provence or taco seasoning. It is important to season the breasts before you cook them to really bring out the natural flavors.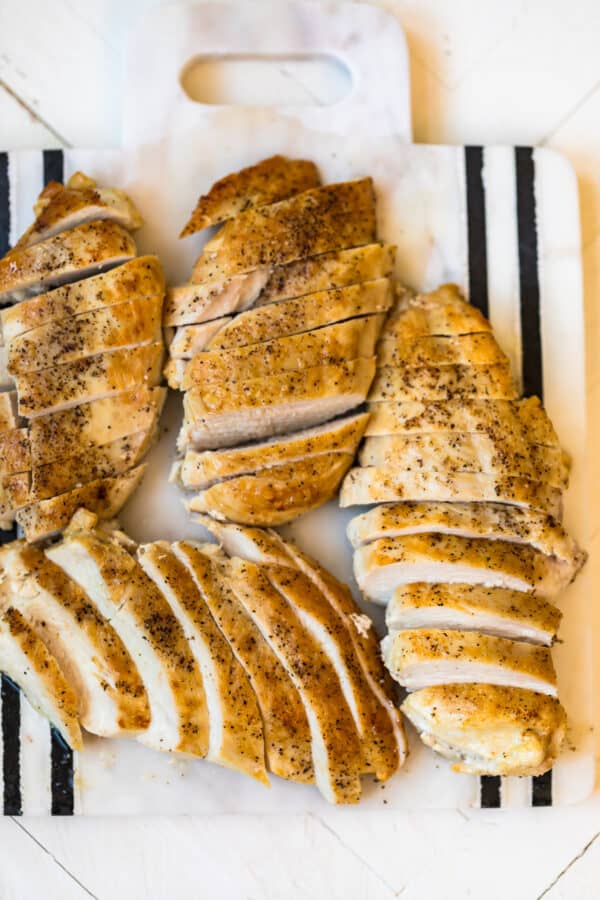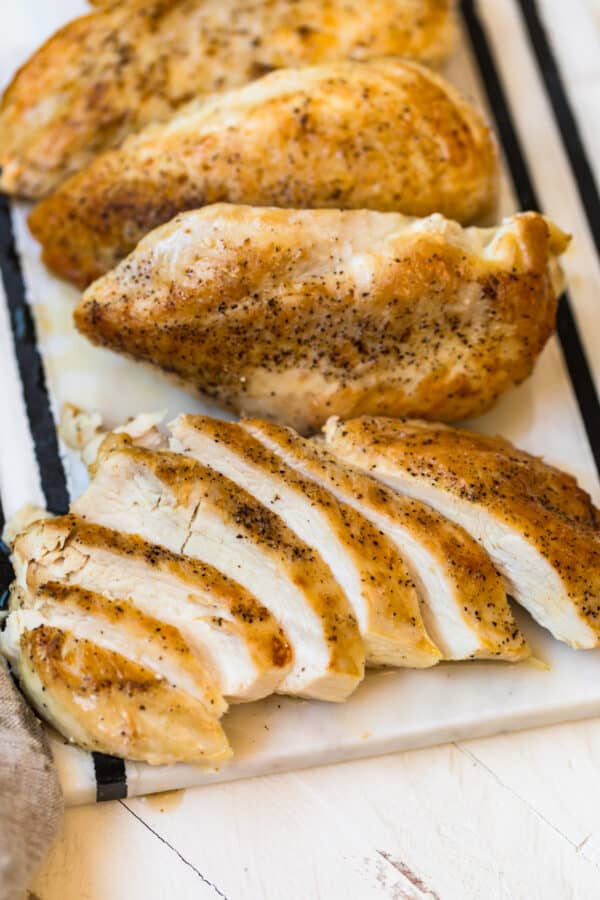 Recipe Notes and Tips
Use good quality chicken breasts. By free run / organic if you can.
Do use a meat mallet to pound the chicken. This helps to break and tough fibers and makes the chicken wonderfully tender. You can also use a rolling pin.
The chicken is cooked when it's internal temperature reaches 145F.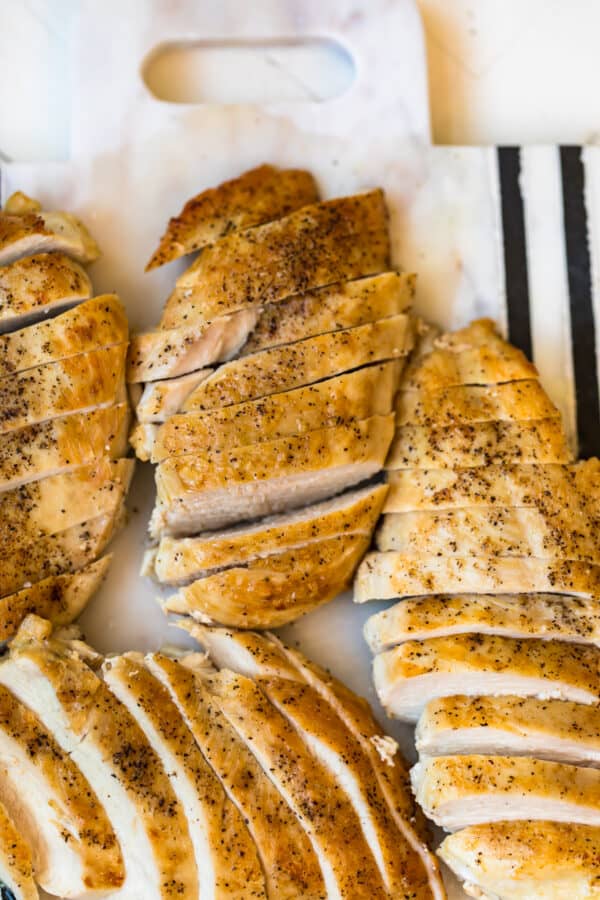 More Chicken Recipes
Did you make this recipe?
Use the tag #thecookierookie when posting a photo of your recipe, and make sure to follow The Cookie Rookie on Instagram!
Becky woke up on her 30th birthday and realized she didn't know how to cook, ANYTHING! She started The Cookie Rookie as a way to document her journey to learn how to cook, one recipe at a time! The Cookie Rookie is a place to find easy recipes that anyone can make, and everyone will love!