One of my resolutions related to this site, post more of my last-minute, on-the-fly recipes. The really no-fuss meals I throw together in five minutes, the ones I usually write off as too simple to share. This is one that fits the bill. Noodles, tofu, and broccoli boiled in one pot, drained, tossed with splashes of olive oil and ponzu, plus a generous showering of everything bagel seasoning to finish it all off. It's so simple, satisfying, and the perfect lazy day one-bowl lunch or dinner.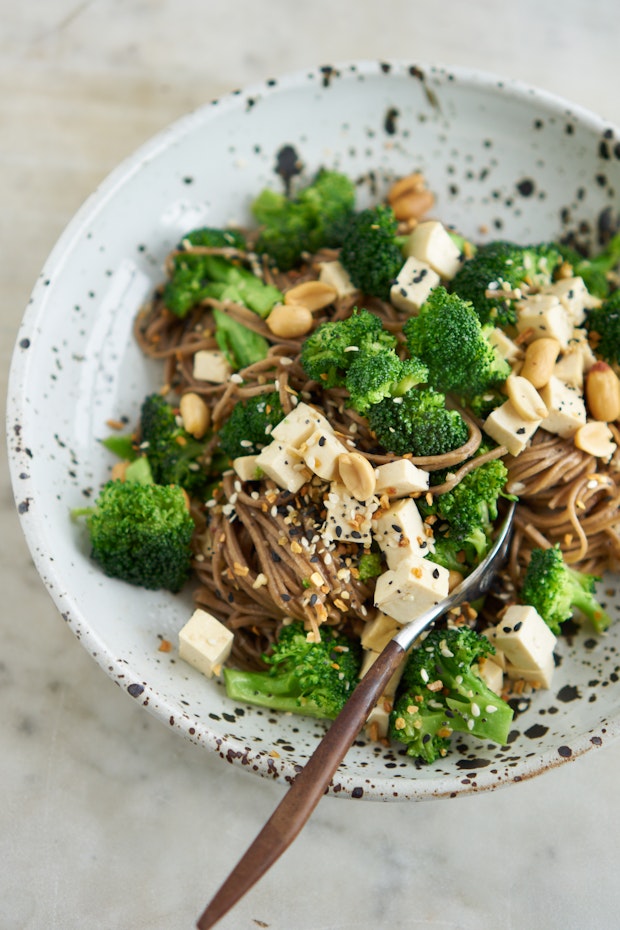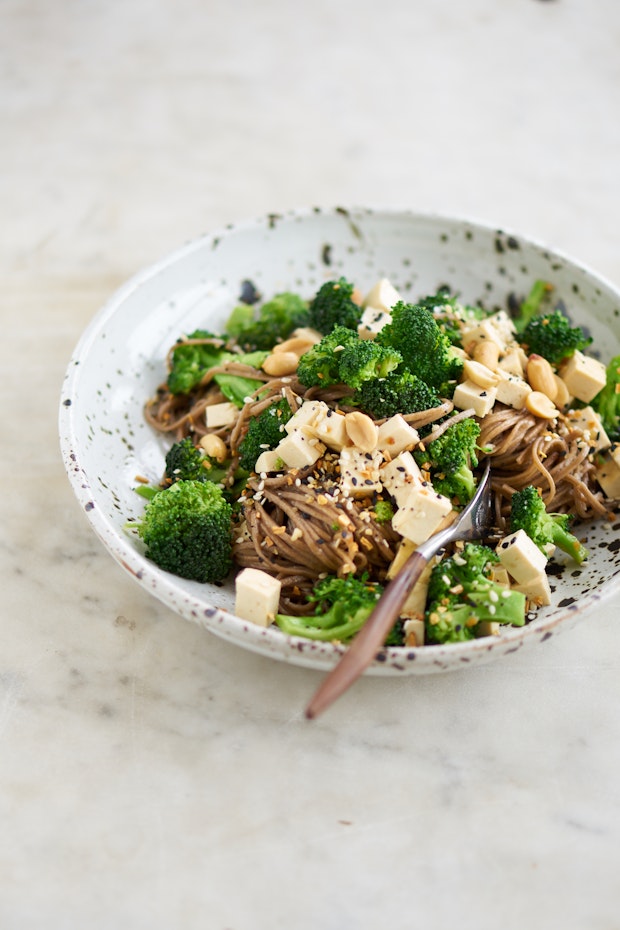 8 ounces dried soba noodles
1 medium head of broccoli, cut into florets
12 ounces extra firm tofu, cut into small cubes
2 – 3 tablespoons extra virgin olive oil
a big splash of ponzu sauce, to taste
everything bagel seasoning (or mix of seeds)*
peanuts
You're going to cook everything in one pot, the trick is the order you add the ingredients. The noodles take the longest, start them first, then add the tofu and broccoli at the very end. Start by brining a large pot of water to a boil. Salt well and add the soba noodles, cook per package instructions, and about a minute before they're finished, add the broccoli and tofu to the pot. Finish cooking, and drain well. Transfer to a large bowl or serving platter, and toss with a 2-3 tablespoons of olive oil, add a nice splash of ponzu, to taste, and season with more salt if needed. Finish with a generous sprinkling of everything bagel seasoning, or seeds, and some peanuts. Enjoy!
Serves 4.
*To make "everything bagel" seasoning: combine white and black sesame seeds, dried minced garlic, dried minced onion, some poppy seeds, and a bit of flaky sea sea.
Prep time: 5 min – Cook time: 7 min