Everyone needs a go-to lasagna recipe. A great one. And, here's the thing, making lasagna doesn't have to be an all-day affair. This is a true weeknight lasagna. No pre-cooking sauces, no pre-cooking noodles. You, literally, stir the first five ingredients together into a vibrant crushed tomato sauce, and start layering. Also, it isn't a cheese bomb. I try to keep things light here. It's the rare lasagna that is arguably healthful enough to make once a week, and still feel like it is working in your favor. Very light on the cheese front, yet still hitting the lasagna mark. Served alongside a good salad? It's nice payoff, with minimal effort.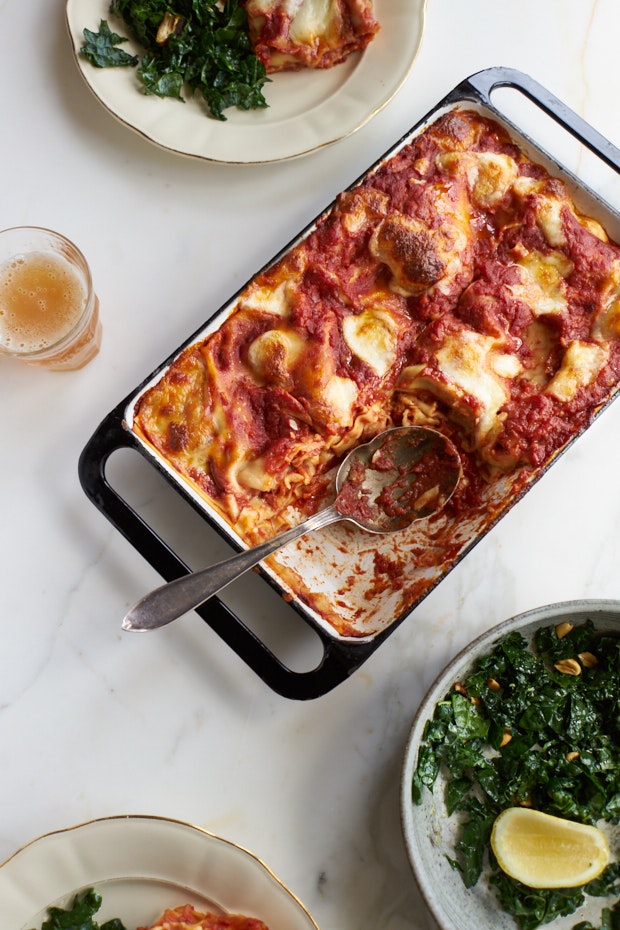 A Few Lasagna Tips
A couple of related tips. If you come across fresh pasta sheets, stock up. You can freeze them, and then you always have them on hand. Alternately, if fresh pasta is hard to find where you are, stock up on no-boil (whole wheat, if possible) lasagna sheets. These are the ones I come across where I live. It's hard to make the mental leap that they will work out. It seems impossible, because they're like dense, stale crackers, and…no boil!? But I'm always pleasantly surprised. Try them!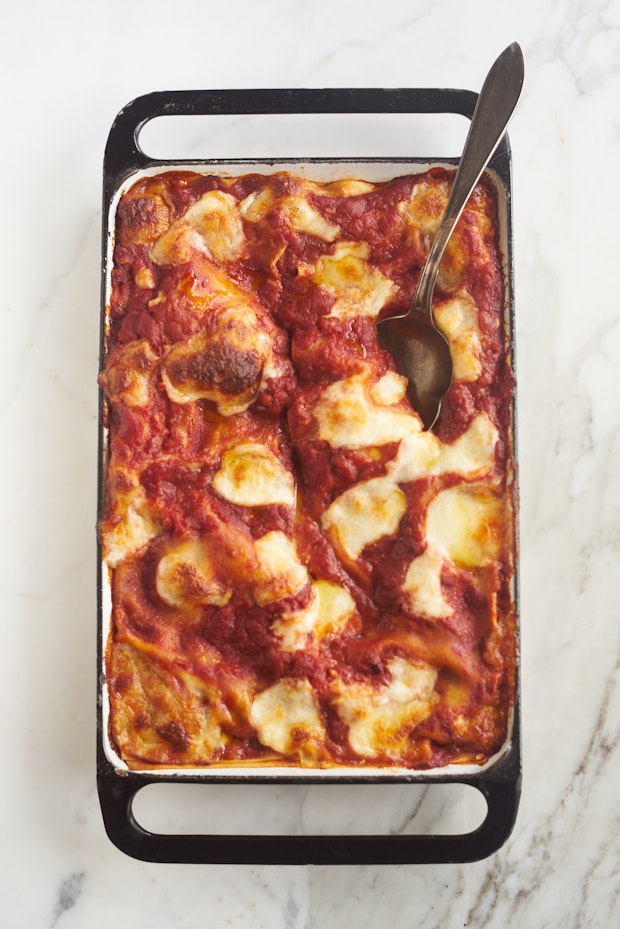 Tasty Variations
Last thing! Sometimes I spice the red tomato sauce with curry powder and a big squeeze of fresh orange juice for a fun twist – I'll note that variation in the recipe below. I'll also note a variation that omits dairy altogether. If you use egg-free pasta, it's a good vegan version.