Creamy white chocolate lemon truffles are the perfect balance of citrus and rich, buttery cream filling all rolled in sweet powdered sugar.
Love Truffles? Try my over the top Cookie Dough Stuffed Brownie Truffles!!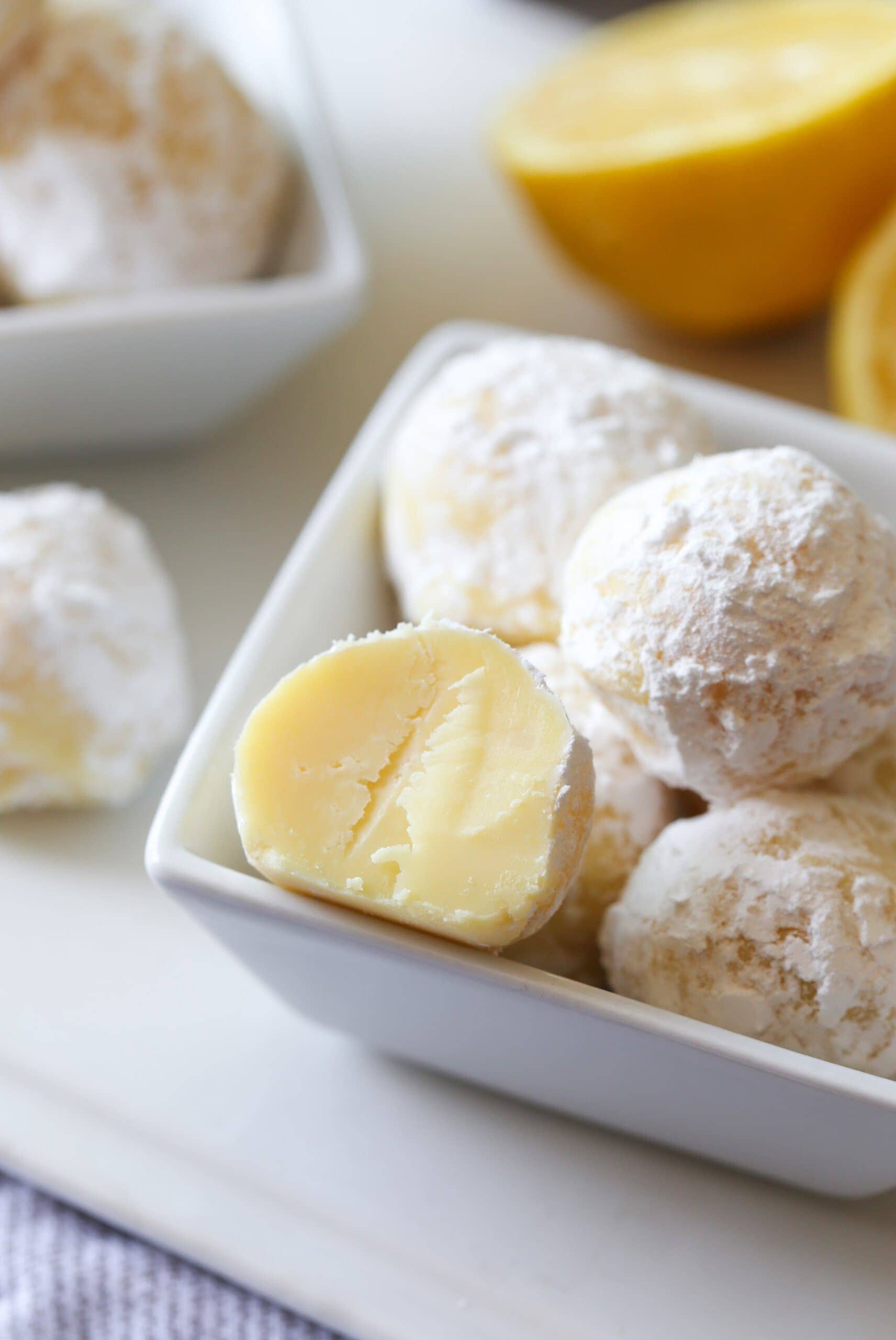 This recipe is in partnership with Imperial Sugar. CLICK HERE for the full recipe!
Easy Lemon Truffles!
These Lemon Cream Truffles are the perfect little sweet treat! They're extremely easy to make, and a perfect recipe for beginners. You only need a few ingredients, a microwave, and a bowl! The richness of the white chocolate and butter paired with the bright citrus from the lemon os a match made in heaven!
These Lemon Cream Truffles are:
Easy
Adorable
Rich, buttery, and sweet!
Perfect for gifting. Place them in little candy cups and they're the perfect sweet gift!
Adorable on a holiday platter!
Perfect for Springtime and Easter!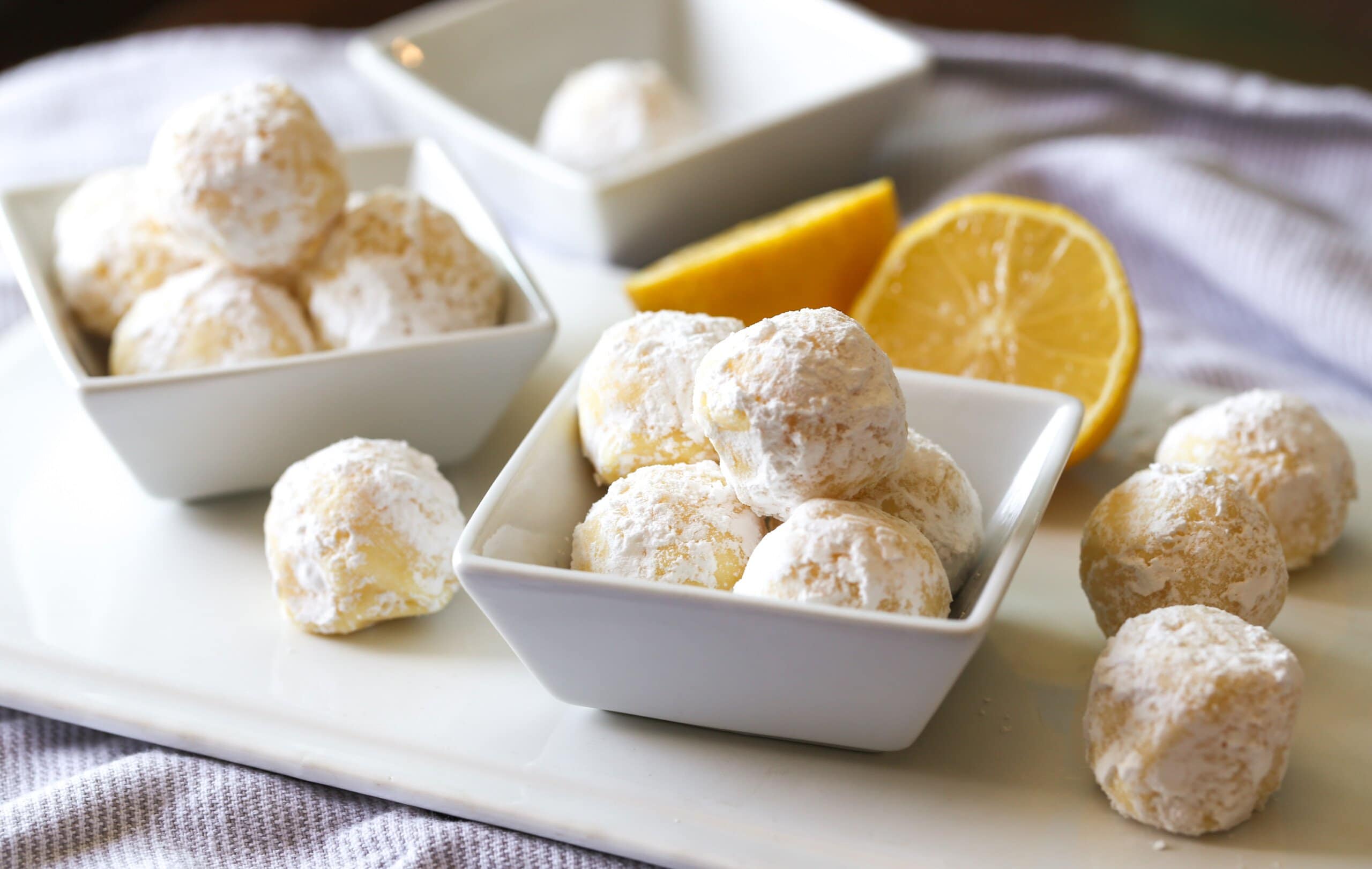 Ingredients You'll Need:
For the FULL ingredient list CLICK HERE
Chopped white chocolate. You can also use white chocolate chips, but I have found that chopped white chocolate melts much smoother than chips!
Lemon flavor extract. This is easy to find at most local supermarkets or superstores. I tested this recipe using fresh lemon juice, and found that to really taste the lemon you needed to add at least 1 tablespoon of juice, which caused the white chocolate mixture to curdle slightly and stay too thin. The extract works perfectly since you don't have to add too much!
Yellow food coloring. You can use food coloring gel or liquid drops.
Butter, but into cubes. You can use either cold butter or room temperature!
Heavy whipping cream. Don't substitute milk for this. The heavy cream gives the truffles the texture and the richness they need!
Powdered sugar. Rolling the truffles in sugar gives them a sweet, melty exterior.
How To Make Lemon Truffles:
In a large, microwave-safe bowl combine the white chocolate, lemon extract, yellow food coloring, butter, and heavy cream. Microwave in 30- second intervals, stirring after each, until mixture is smooth. 
Cover the bowl and refrigerate for 2 – 3 hours, until completely chilled and firm. 
Assemble: Line a large plate with parchment or wax paper. Set aside.
Scoop mixture out by heaping tablespoons, which is a small cookie scoop or even a melon baller,   roll into smooth balls, then roll into powdered sugar. Place the truffles on to the prepared plate, cover and chill for at least 1 hour, until firm.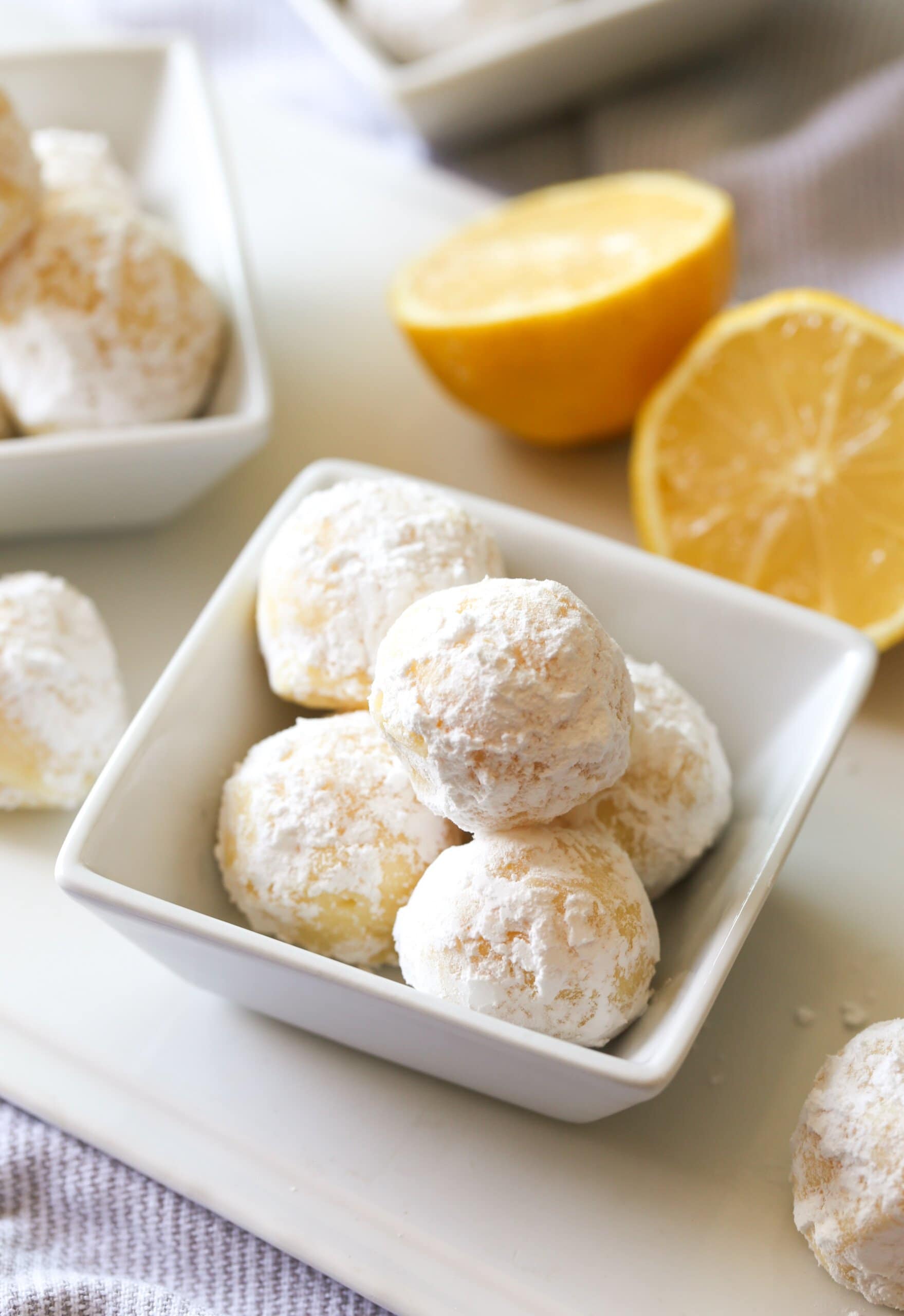 Do Truffles Need To Be Refrigerated?
I do recommend that you store them in the refrigerator in an airtight container. They are fine at room temperature for a while, but they will soften as they come up to room temperature. You can even freeze these truffles and they will be great!
Variations:
Make these into Orange Cream Truffles or Lime Cream Truffles easily. Just sub out the citrus extract and the food color drops!
Roll these in coarse or sparkling sugar for a pretty crunch, or even dip them in milk or semi-sweet chocolate.
Add a little fresh lemon zest into the mixture when you melt everything together if you want a little extra citrus flavor. Just 1/2 tablespoon or so. If you add too much it can give your truffle a more bitter taste. 
Click over to Imperial Sugar for the FULL RECIPE!
More Lemon Recipes: