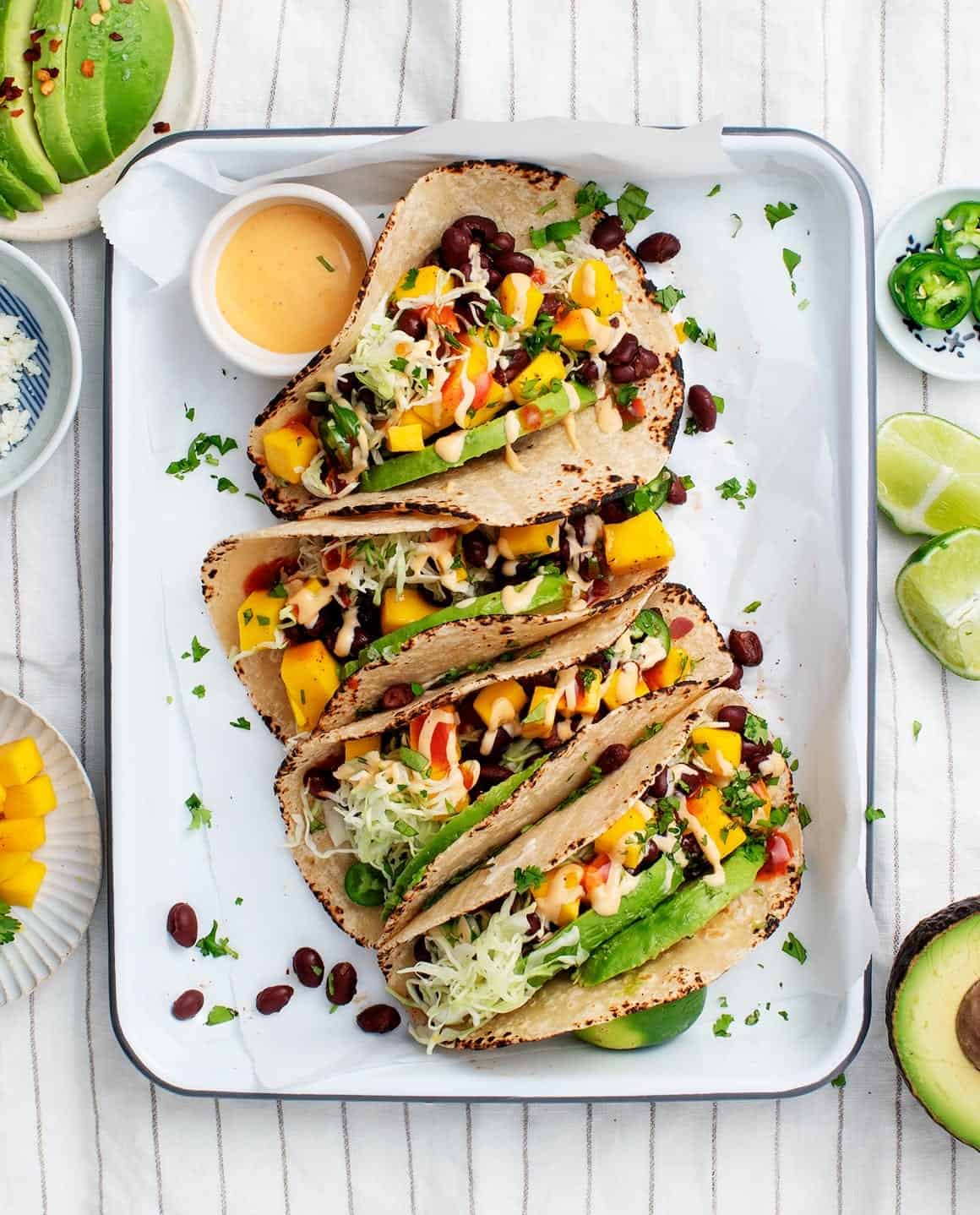 I don't care if it's taco Tuesday, taco Wednesday, or taco Friday… to me, any day is a good day to stuff things into tortillas! Some people buy a loaf of bread every week as a grocery staple – I buy tortillas. So naturally, my on-hand tortillas came in handy as part 3 of this week's meal plan. Here are the ingredients that I started with:
from the Mango Black Bean Ginger Rice Bowls:
– a chunk of green cabbage (always trying to find a use for leftover cabbage!)
– black beans
– mango
– avocado
from the Cucumber Nori Wraps:
– the last 1/2 of an avocado
– mango
– spicy mayo
With those ingredients plus tortillas, a bit of cheese, cilantro, and a serrano pepper, I made these tacos. I tossed the cabbage with lime juice and salt to made a quick slaw. The beans got pepped up with some lime juice and chili powder.
What makes these especially tasty is the spicy mayo that I had leftover from the nori wraps. If you don't think of mayo as a "healthy" ingredient, I recommend trying out Sir Kensington's Avocado Oil Mayo – it's life changing-ly delicious and made with really high quality ingredients. Of course, if you're vegan – just use vegan mayo here. A little bit goes a long way.

So that's a wrap on this week's 3-recipe plan!  I'll post a grocery list on Sunday so you can make all three very easily and efficiently!
Spicy Mango, Black Bean & Avocado Tacos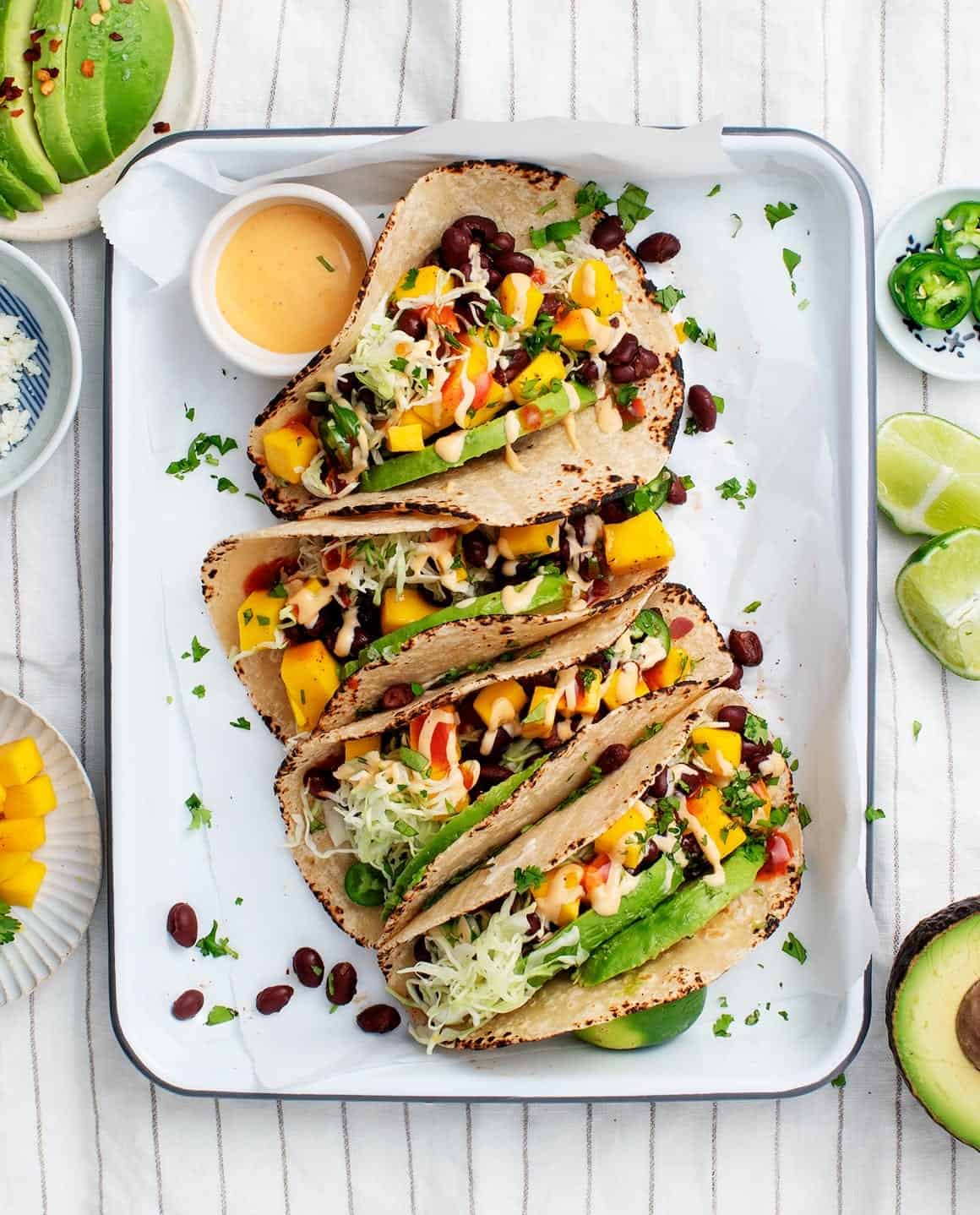 1 cup cooked black beans, drained and rinsed
¼ to ½ teaspoon chili powder*
2 limes, divided
2 cups shredded green cabbage
4 to 6 tortillas, lightly charred or warmed
½ avocado, thinly sliced
½ mango, diced
2 tablespoons chopped cilantro
2 tablespoons crumbled feta or cotija cheese
sliced serrano pepper and additional sriracha, for serving, optional*
sea salt
⅓ cup mayo (highly recommend Sir Kensington's Avocado Oil Mayo)
2 teaspoons sriracha
In a small bowl, combine the black beans with 1 tablespoon lime juice, ¼ to ½ teaspoon chili powder, and ¼ teaspoon salt.
In a small bowl, combine the mayo and sriracha.
Toss the cabbage with a squeeze of lime (1 teaspoon or so), and a few pinches of salt.
Assemble the tacos by filling the tortillas with the cabbage, avocado slices, black beans, mango, cilantro, the spicy mayo, and feta cheese. For spicier tacos, serve with sliced serranos and extra sriracha. Serve with lime slices on the side.
*chili powders can range in levels of spice and flavor – add as much or as little as you like, to taste.
3.4.3177