This PEACH TOMATO CORN SALAD WITH SPICY HONEY VINAIGRETTE is so fresh, delicious, and easy. Make it as a side or a meal, its amazing anytime of day. SO MUCH FLAVOR.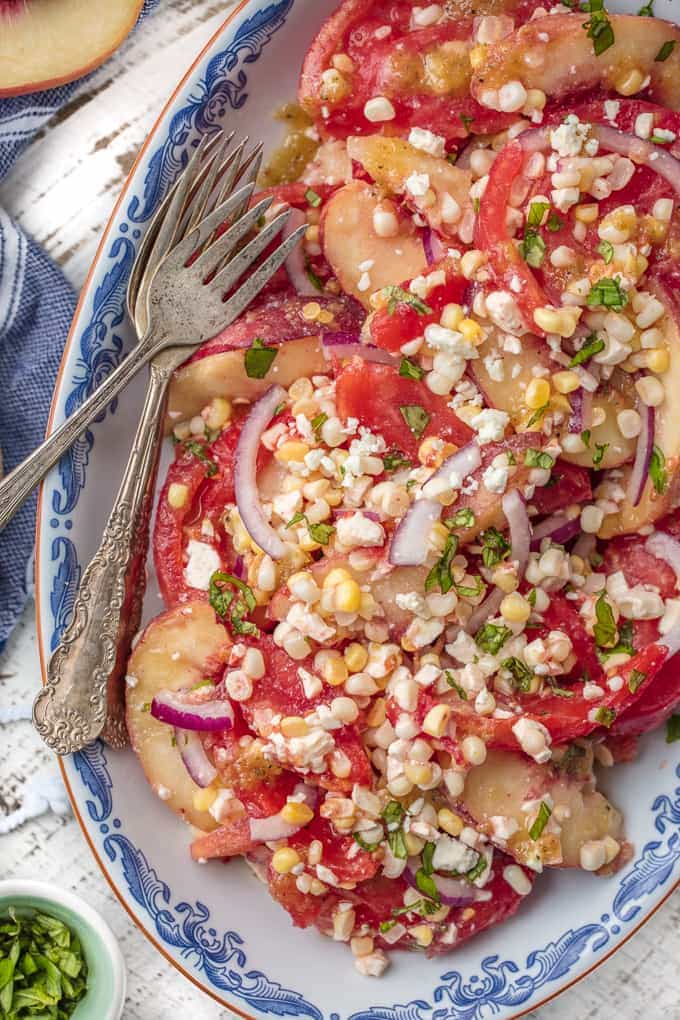 I refuse to believe that Summer is coming to an end. I refuse to believe that before we know it the air outside will be cold and Mizzou will be losing every football game again :). For now I plan on basking in the glow of the hot sun and enjoying as many Summer delicacies as possible…PEACHES, TOMATOES, and CORN being three of my favorites. This Peach Tomato Corn Salad with Spicy Honey Vinaigrette is one of our favorite salads that tastes like outdoor fun on a plate.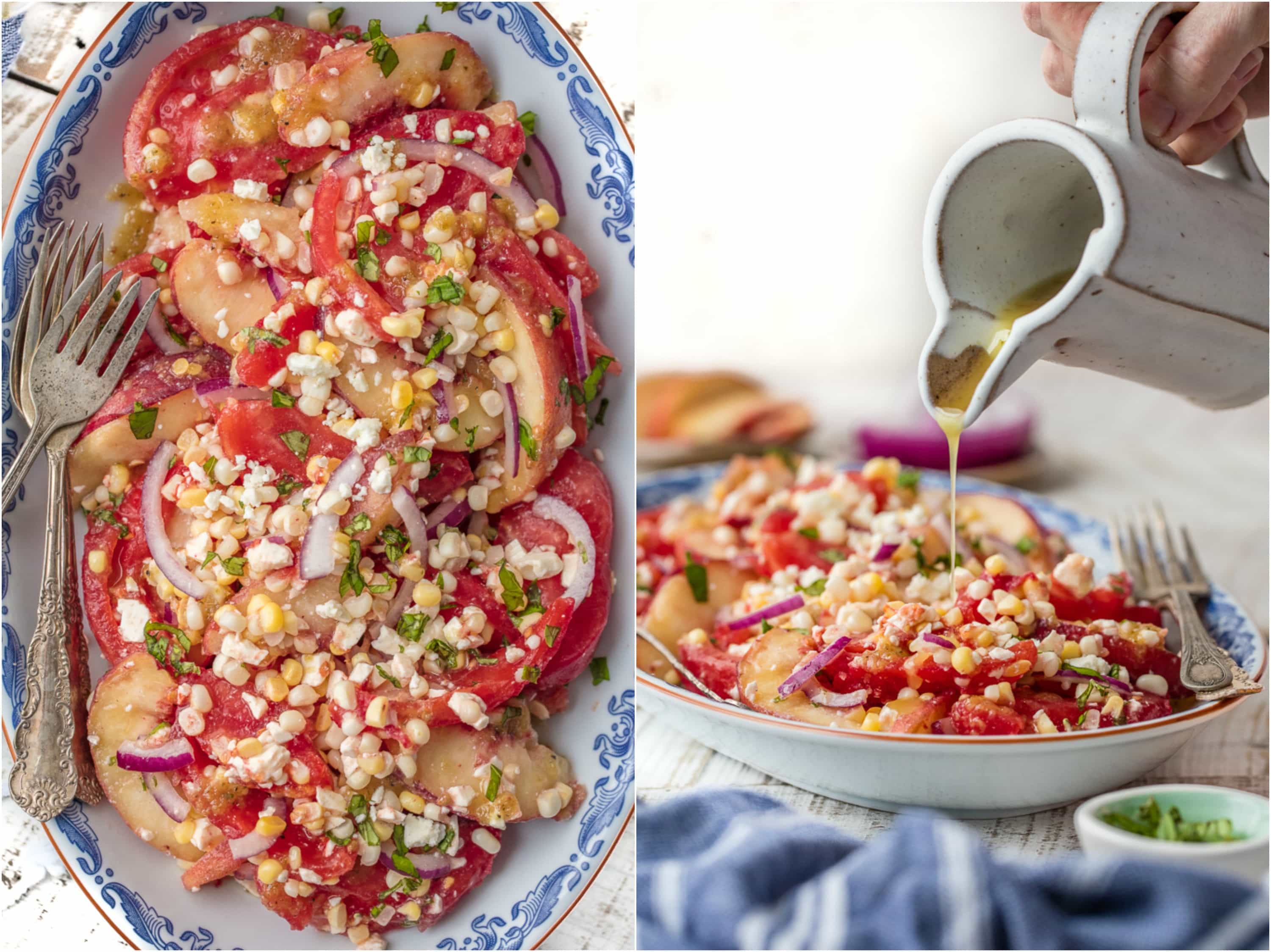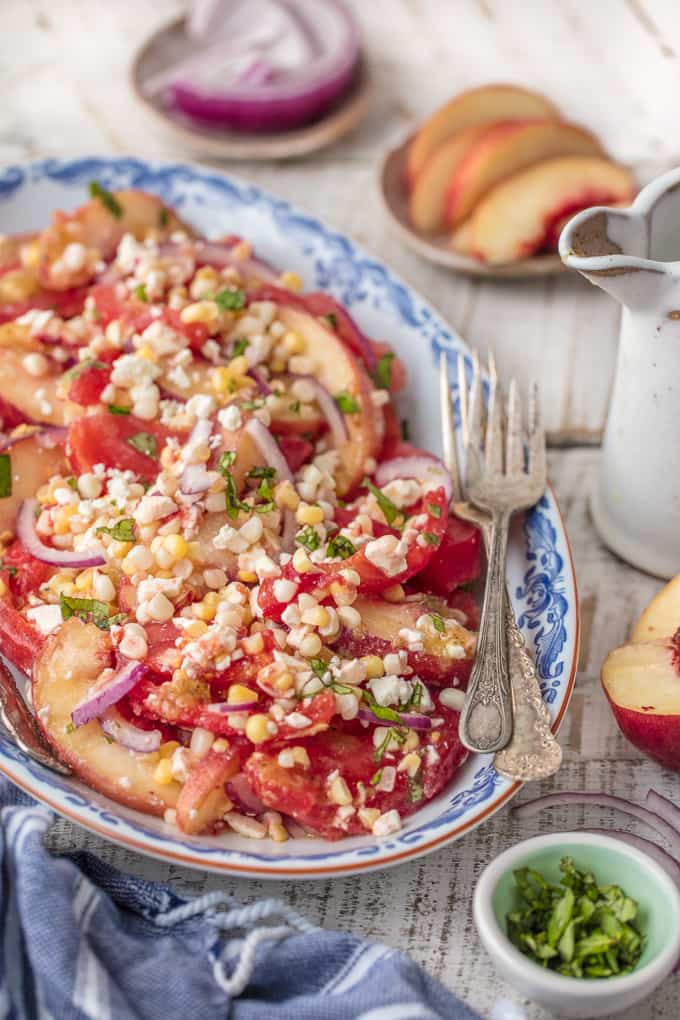 This Peach Tomato Corn Salad is perfect as a starter, side dish, or even a meal. Mom and I made this at 10am and I ate as much as I possibly could as a brunch snack. Can you blame me? The flavors are just so bright and fresh. Once you taste it it's sure to become your go to hot weather favorite.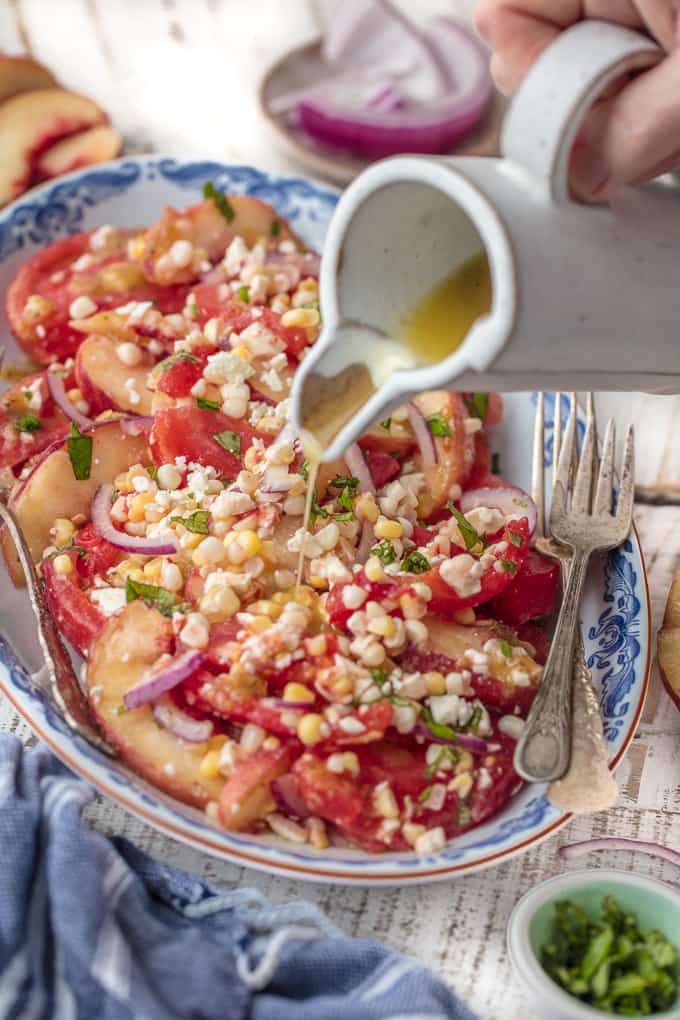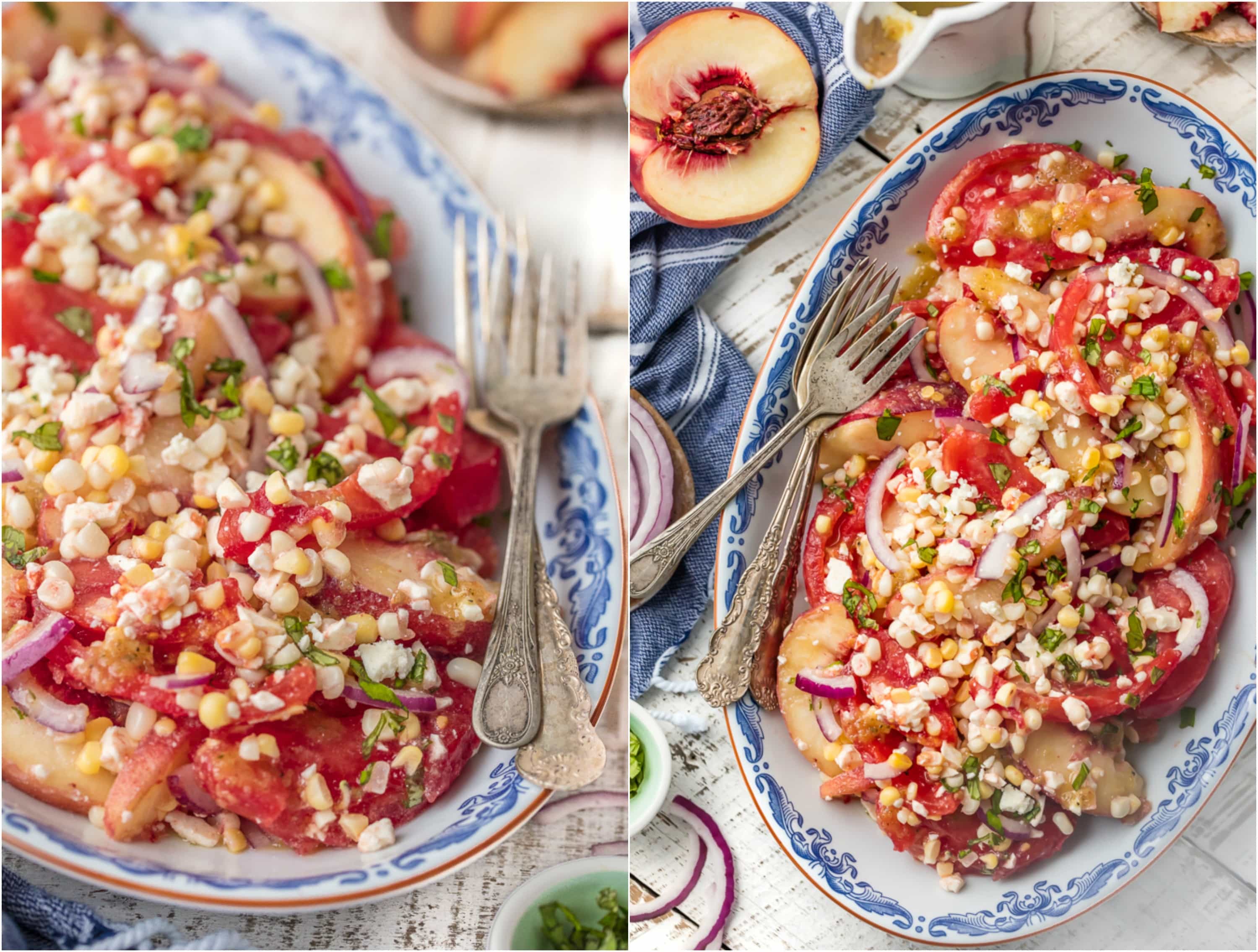 I love the way the flavors in this amazing salad come together. The basil and red onion bring even extra crunch and texture. It's the perfect salad to compliment dishes such as Easy Caesar Chicken or Fajita Black Bean Burgers! It's the ultimate pot-luck favorite or perfect for a healthy quiet dinner at home. IT'S SO DARN GOOD! I can't wait for you to try it.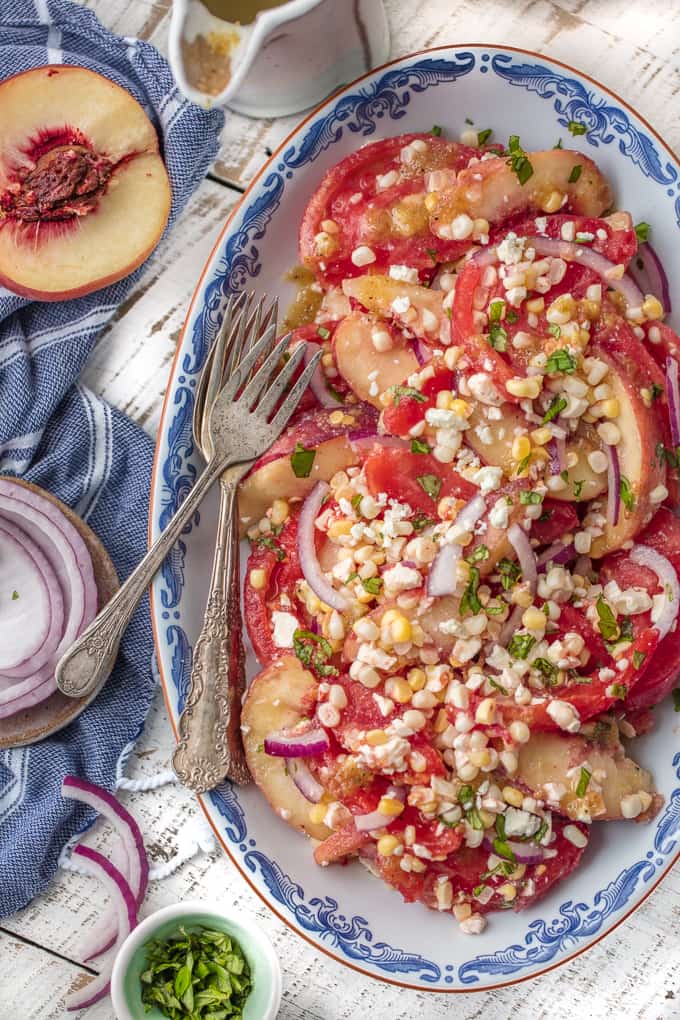 Enjoy!
Ingredients
Instructions
For the Spicy Honey Vinaigrette:

Sauté onion and jalapeno in 2 tablespoons oil over medium heat until onion begins to turn golden. Drain onion and jalapeno on a paper towel-lined plate. Allow mixture to cool a few minutes.
Place all ingredients except the oil in a medium bowl and puree with a stick blender (or, blend together in a blender).
Continue blending while slowly adding the oil. Blend until mixture is emulsified.
Pour mixture in an airtight bottle or container and keep refrigerated until ready to use.
If possible, make the vinaigrette 3-24 hours ahead.
Vinaigrette will keep well up to 1 week if placed in an airtight container and refrigerated. Remove dressing from fridge 30 minutes prior to using and shake it well before serving.

For the Salad:

*Combine just before serving.
Combine tomatoes, peaches, corn, onion, salt and feta in a medium bowl. Drizzle with Vinaigrette and toss gently, to coat. Sprinkle lightly with minced mint or basil.
Enjoy!
7.6.4
2428

JOIN OUR MAILING LIST
TO GET COOKING!
Subscibe to recieve all the latest, greatest, and EASIEST recipes sent straight to your email inbox. If we post something yummy, you'll be the first to know.