If you are looking for a breakfast to feed a crowd, then look no further! These delicious pecan caramel rolls are a real crowd pleaser and perfect for Christmas morning! Sticky and sweet, these rolls are made from scratch and are hands down delicious!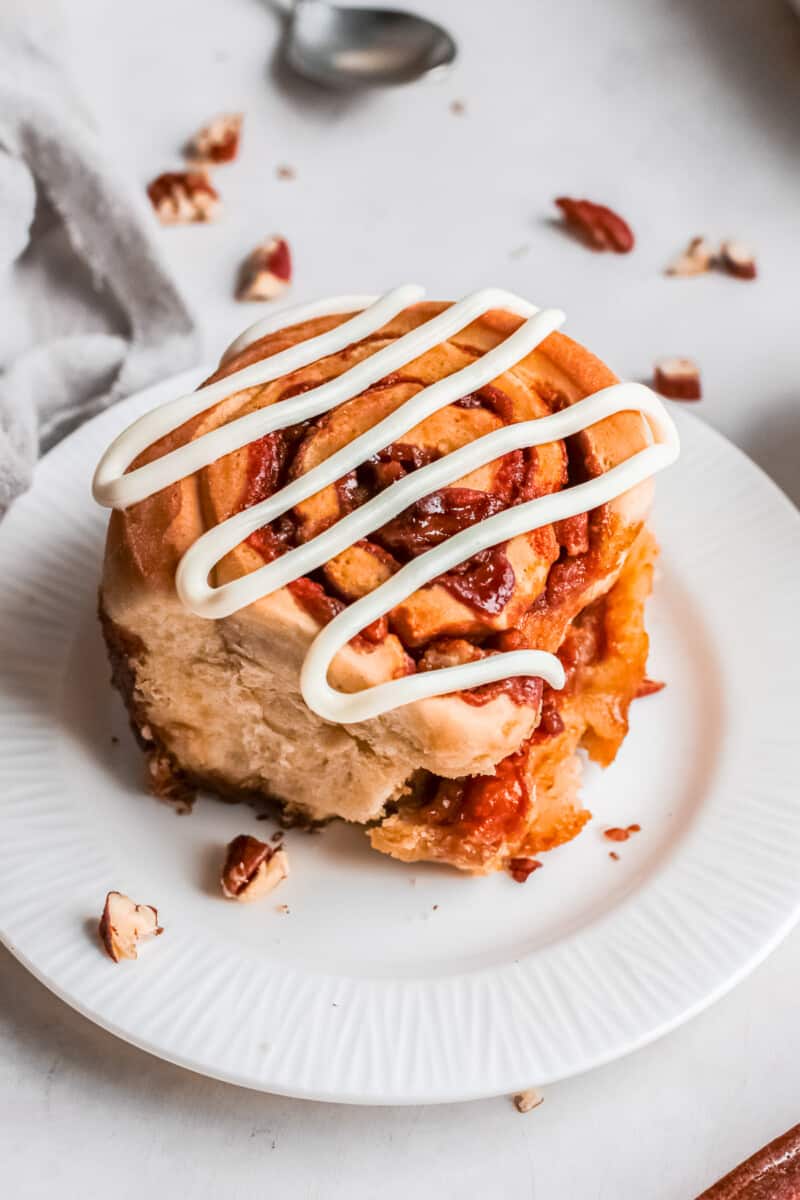 Pecan Sticky Buns
Get ready for one delicious breakfast treat! Made from scratch, these sweet rolls are sure to disappear quickly!
These pecan caramel rolls are great any time of the year, but they make for one tasty bite to serve up on Christmas morning. They are sure to keep hungry bellies feeling full until the main feast!
Be sure to try my Cinnamon Rolls and Homemade Crescent Rolls too!
Why You'll Love this Sweet Rolls Recipe:
KID FRIENDLY: These pecan caramel rolls are sure to please even the pickiest of eaters, especially those with a sweet tooth!
EASY: These rolls do take a little time to make as they are made from scratch, but the methods to make them are simple. It's worth that little bit of extra effort, I promise!
MAKE AHEAD: You can easily prepare these rolls the night before and bake them in the morning for a delicious bite.
If you're looking to impress friends and family, these pecan caramel rolls tick all the right boxes!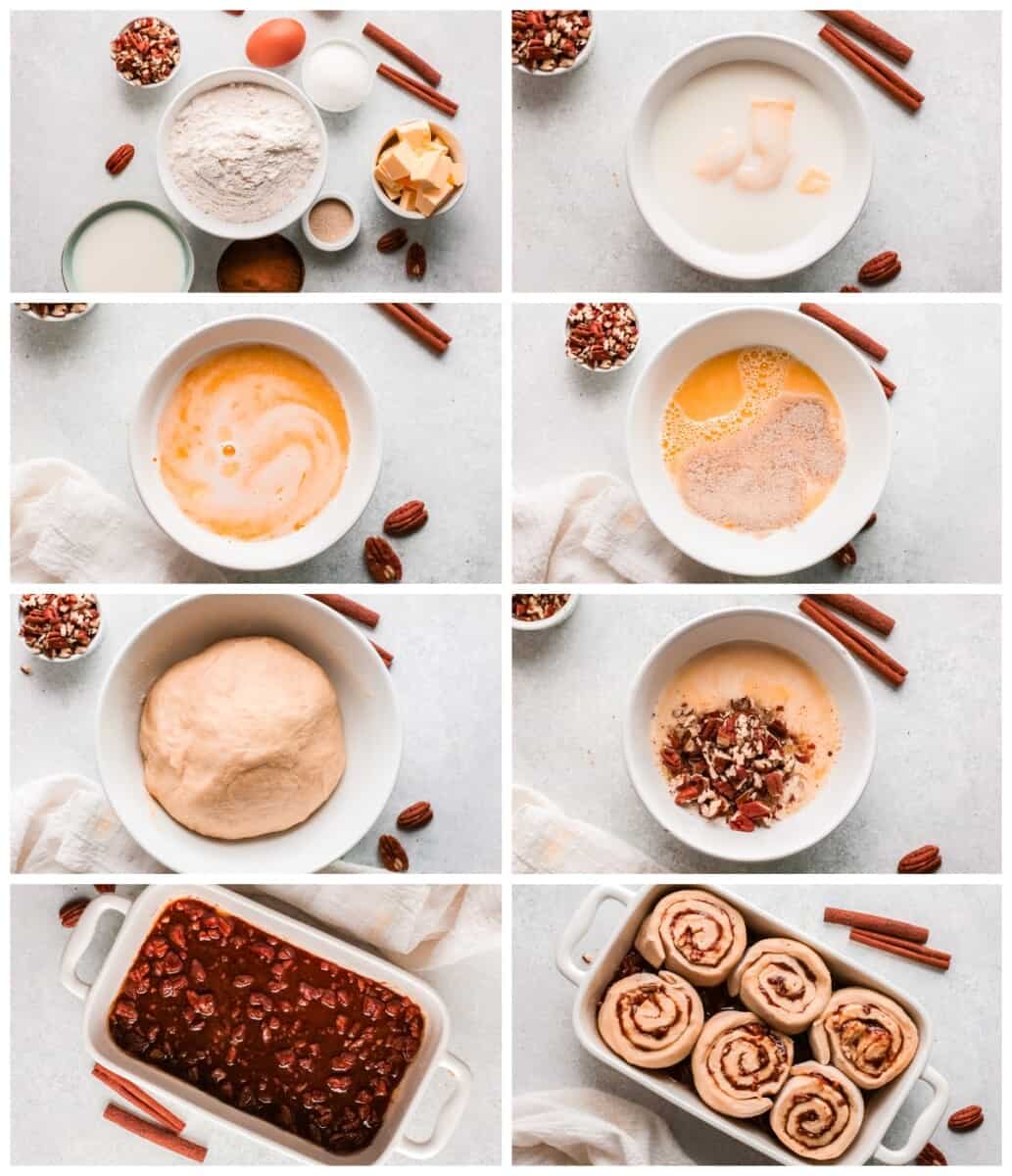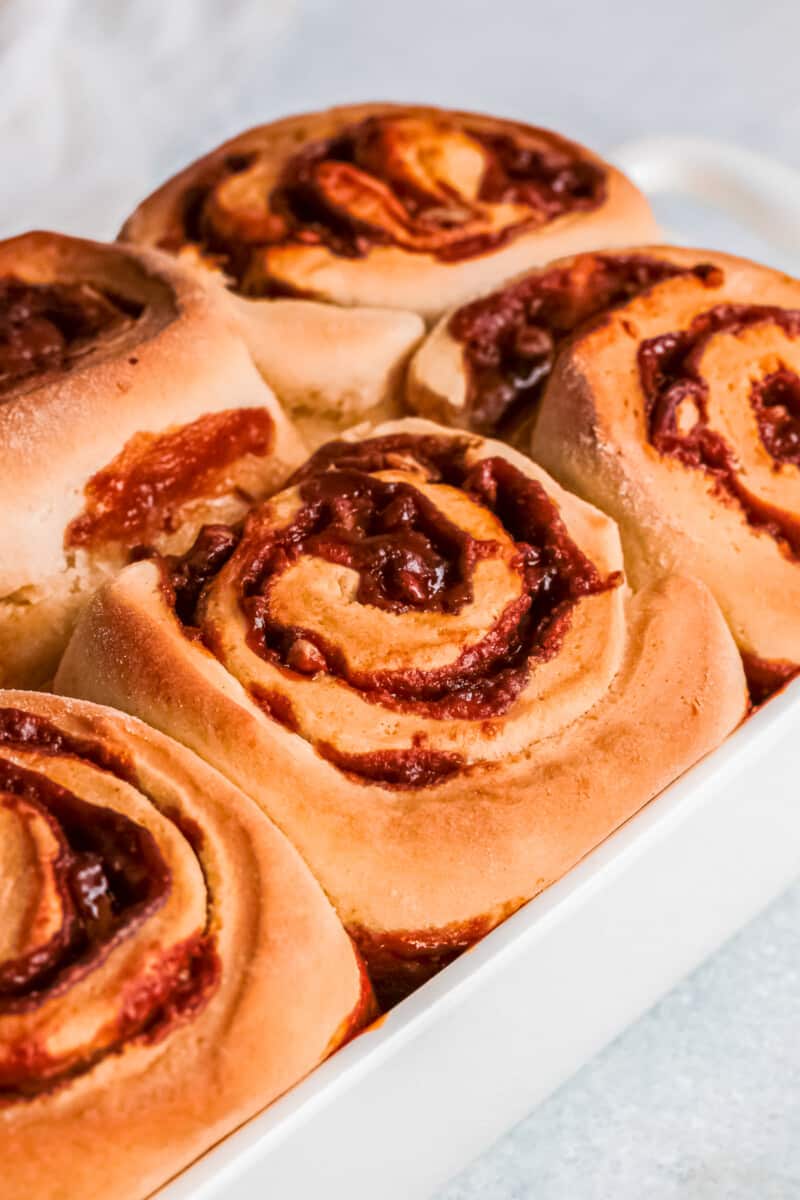 How to Make Pecan Caramel Rolls
Be sure to see the recipe card below for full ingredients & instructions!
Combine the milk, sugar and butter.
Whisk in the yeast and eggs.
Knead the dough whilst slowly adding left over melted butter.
Place the dough into an oiled bowl and allow to rise.
Make the caramel filling.
Once risen, roll out the dough.
Spread the filling over the dough with a knife and roll into a log.
Cut the log into rolls and place in a prepared pan and rest.
Bake until golden brown.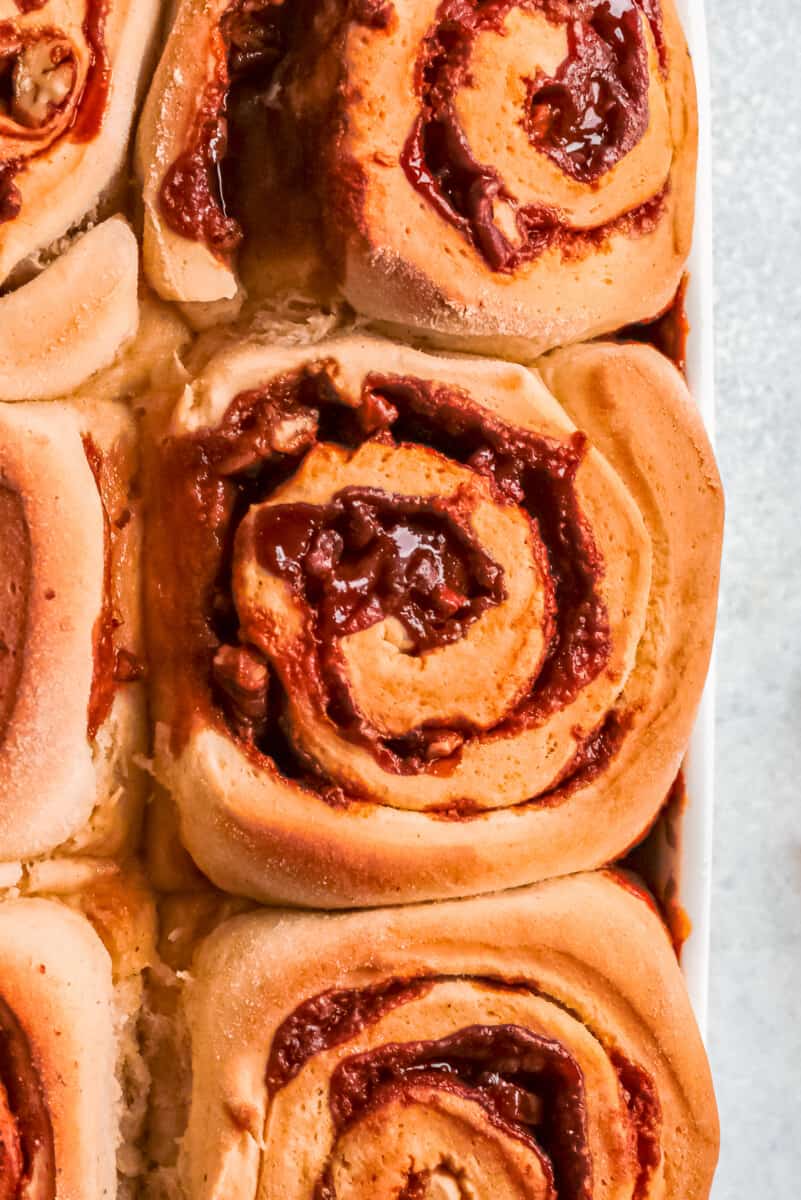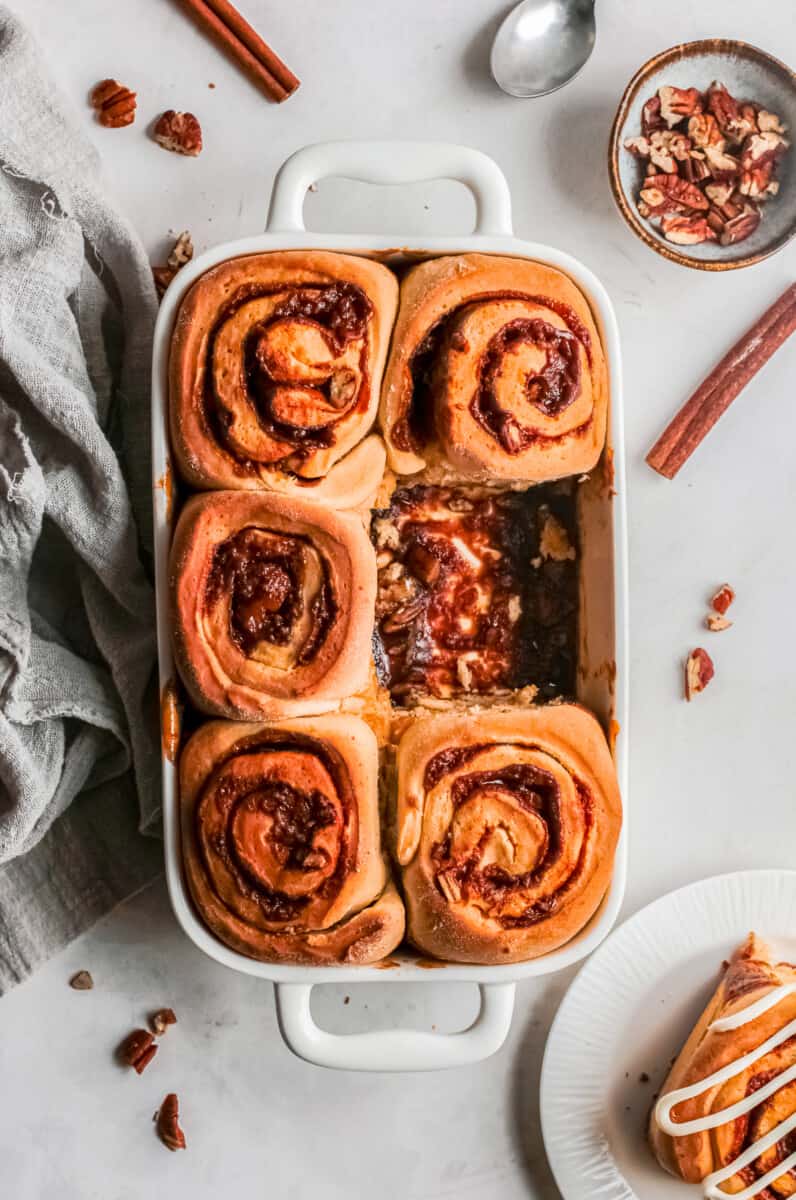 Are these pecan caramel rolls similar to cinnamon rolls?
These make a great change to the traditional cinnamon rolls you usually make. They are more sticky and the pecans add a great crunch!
What is the difference between active dry and instant yeast?
We use instant yeast in this recipe. Instant yeast can be mixed straight into the other ingredients without being activated first.
Should I frost these sweet rolls?
While sweet enough on their own, frosting is always a good idea! If you serve them top side up (like they come out of the oven), a thick slather of frosting would be delicious. If you serve them bottom side up, the sticky caramel on the bottom acts like an icing. 
Can I make these rolls ahead of time?
You can easily make up these rolls the night before ready to bake the next morning. Cut the rolls and place in a baking dish and cover. They will then be ready to bake from fresh the next day.
These pecan cinnamon rolls are one delicious homemade recipe. I love that you can prep them the day before, so all you have to do in the morning is pop them into the oven.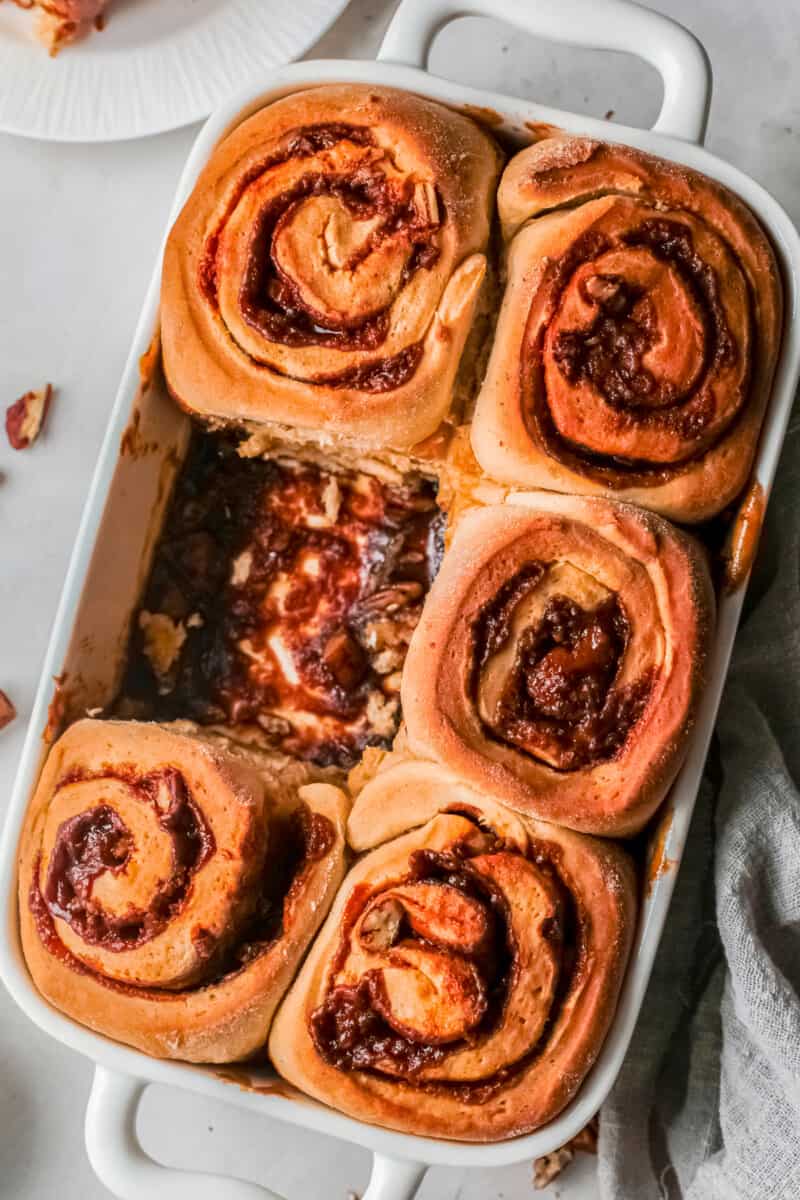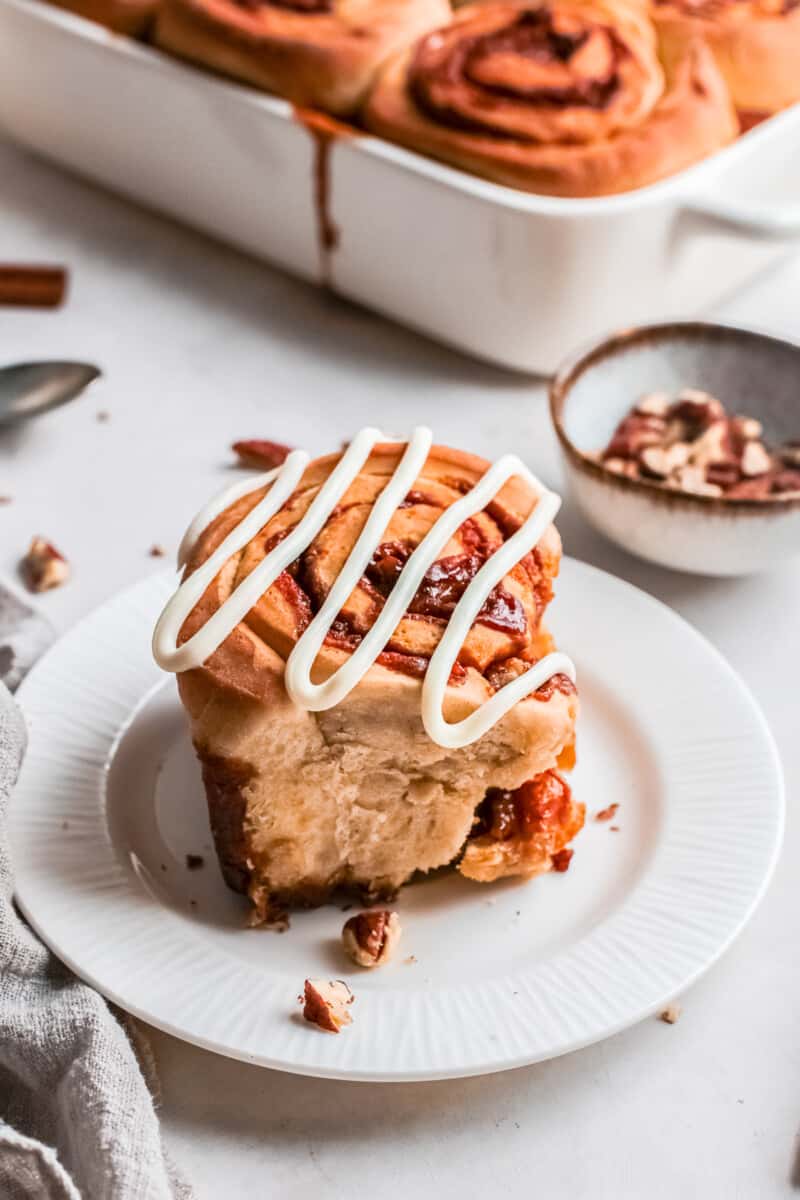 Tips!
If you decide to frost these rolls, I recommend a homemade maple frosting or a traditional cream cheese icing.
The dough should be soft and elastic when you have finished kneading it.
Don't skip on the rising times, this is key to serving up light and fluffy breakfast rolls.
This is one crowd pleasing breakfast! Skip the canned rolls, because these are so much better!
Can I use walnuts instead of pecans?
Absolutley! Other chopped nuts like almonds would also work great if you prefer!
Can I use bread flour?
While you can make these with bread flour, it's best not to. Bread flour has more protein in it which can cause the rolls to be heavy and dense rather than light and fluffy.
What is the best way to reheat these rolls?
Leftovers can be stored at room temperature of in the fridge for 3 to 4 days. Reheat them in the oven at 360F for 5 to 10 minutes to heat them through to serve.
These pecan caramel rolls are a must have breakfast recipe for those of us with a sweet tooth! Perfectly sticky, it's hard to stop at one!
If you make this recipe be sure to upload a photo in the comment section below or leave a rating. Enjoy!